18 Travel Accessories That Will Make Your Next Trip Easier
We had the chance to attend the International Travel Goods Show in Las Vegas in March. You can imagine how our heads were spinning as we walked the convention floor trying to take in nearly 300 vendors displaying their wares.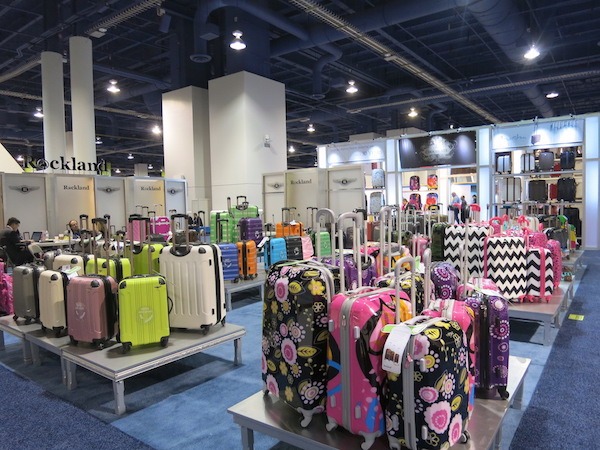 Rather than try to cover everything, we thought we'd break it down to the top 18 travel goods we think will make your travels easier.
Suitcases & Bags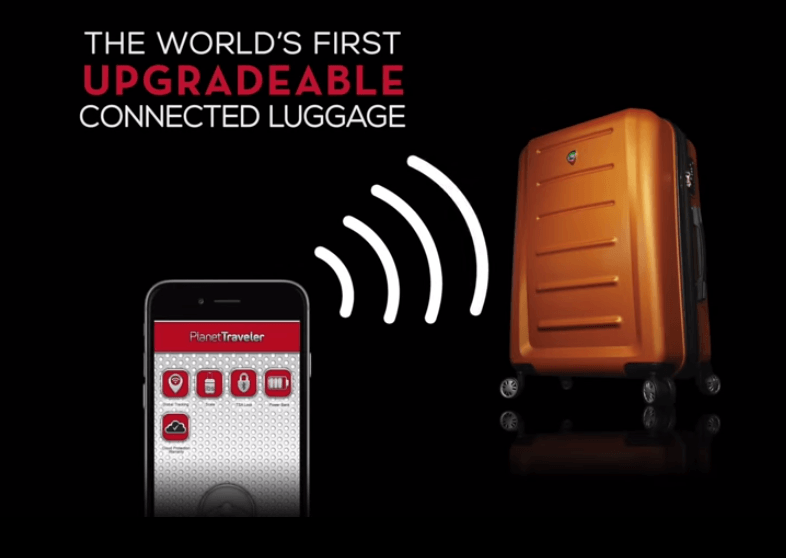 For high-end designer bags to light-weight carry-on's they had it all. More colors, shapes and sizes than ever before. The most extravagant was the Space Case 1 by Hontus. This ultra deluxe model has it all: built-in biometric fingerprint lock, self-weighing scale, GPS enabled global tracking, built-in power bank that can charge a cell phone up to 7 times and a built-in Bluetooth speaker. 20″and 29″ sizes are available starting at a MSRP of $2,000.00 for a set of two.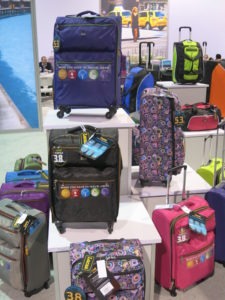 For those of us seeking the lightest bag possible a new carry-on the Vortex 20″ Expandable Ultra Lightweight Spinner from Lucas weighs only 3.8 lbs, comes in a fun variety of colors and retails for $79.99
If you're a chef or travel adventurer and need to pack some wet items separately the Athalon 32″ XLG Super Organized Wheeling Duffle is for you. Retail $119.99.
We were also intrigued by the Genius Pack carry on spinner, which uses a new laundry compression technology that separates your dirty clothes and flattens them to leave more space for taking those extra little goodies home. Starting retail at $238.00.
Another interesting bag is the Haiku Bag – 100% recyclable- it's a terrific looking bag that helps the environment and keeps you on the go. Starting at $35.00.
Safety & Comfort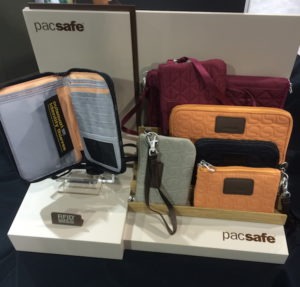 Pacsafe, a brand long committed to providing safety in travel, had a lovely new line of ladies bags. They look great and provide the many Pacsafe safety features. The new Pacsafe RFID Safe W150 RFID Blocking Organizer caught our eye as not just great for travel but also for everyday if you don't want to lug around a huge purse (me) but need to carry your phone, credit cards and few essentials. Retail $55.00.
Safety also came in the form of RFID blocking technology in money belts from Lite Gear. Making it easy to keep your valued possessions with you and protected. The Feather Lite belly band provides 7 pockets to securely store your essentials on your body safe and sound. Retail $19.99.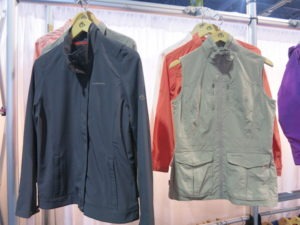 If you have someone who attracts mosquitos in your traveling party (like we do) you must check out the new line Nosilife Insect Shield Insect Repellent Apparel from Craghoppers. Repels mosquitoes, ticks, ants, flies, chiggers and midges. Available in mens and women's styles and sizes. Starting at $35.99.
Traveling to a country with spotty electric service? The NiteCore Tiny USB Rechargeable Light Tube keychain flashlight is mini, lightweight and rechargeable through a USB port. It's super bright at 45 lumens. Genius! Retail $9.95.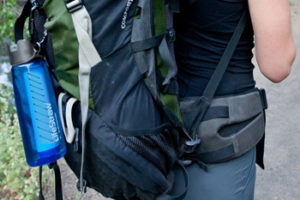 If you're in need of clean water try LifeStraw personal water filters. They remove 99.9999% of waterborne bacteria and surpass EPS standards for water filters. Filters up to 1000 liters of contaminated water without iodine, chlorine or other chemicals. We also love their Lifestraw Follow the Liters program. For every LifeStraw product you buy, one school child in a developing country receives safe drinking water for an entire school year. Starts at $19.99.
Other popular items were travel locks and luggage scales. Keeping luggage safe and underweight to avoid the excessive bag fees have made this a hot category. The SearchAlert travel lock from Sesamee features a green and red indicator to let you know if your lock has been opened by TSA. The Balanzza USB premium luggage scale is ergonomic and compact and easily rechargeable via a USB connection. Retail $29.99.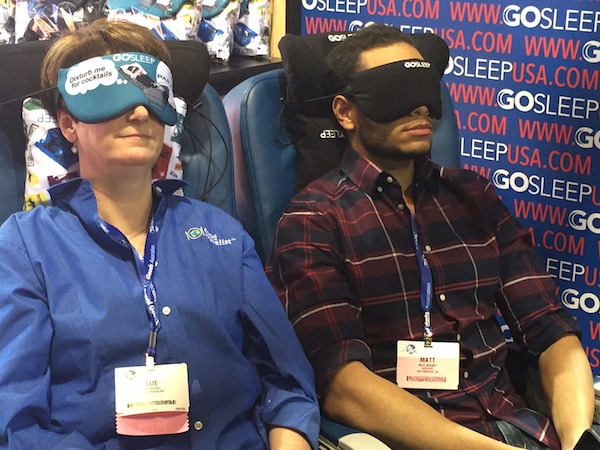 Use a sleep mask or pillow when you travel? You have to check out the GoSleep eye mask and memory foam pillow that's in an easy-to- carry case. I tried it at the show and almost fell asleep. They have fun designs, including a Pan Am collection. Retail $38.00.
Going to a hot and steamy climate? Or working outside in the summer heat? Blu Bandoo cooling headwear is perfect for you! Soak it in water for 5 minutes. It dries completely to the touch and keeps you cool for hours – even days!  I tried it on at the show and it cools you off immediately. Reusable and hand washable, there are styles perfect for sports, work and travel. Starting at $9.95.
Compression socks. I've been a fan for years and never fly without them. If you want to reduce the risk of blood clots from lengthy journeys or just want your feet and legs to feel better, you gotta try a pair. The good news is these are not your Grandmother's compression socks they're now available in fashion colors and all kinds of stylish designs. I even love to wear my compression socks while walking trade show floors or wandering the streets of Paris. This year to my complete joy there were more compression sock vendors than ever before. In fact, we're going to do a complete review of travel compression socks very soon – so stay tuned.
 Convenience & New!
Can't fit everything into your carry-on and personal bag? How about trying Stuffa's stylish vest or coat with 12 pockets that holds up to 11 lbs!!
Ever leave a charger behind during your travels? Or worry someone is going to take your device at a charging station? The clever Charger Leash has a built-in alarm that warns you if you're leaving your power accessories behind. Retail from $22.99.
This is just a glimpse at all we saw at the 2015 International Travel Goods Show. We hope you enjoyed the recap. Let us know what you liked and what you'd love to see that would make your travels just a bit easier.
THE QUICK BITE: We bring you 18 of the best and most unique travel accessories from the 2015 International Travel Goods Show in Las Vegas.