5 Myths About Cuba Debunked
We're thrilled to have Jennifer Kirk as a guest writer again this week. Jennifer visited Cuba in November of 2016, spending two incredible weeks in the country visiting over half a dozen cities, towns, and sights. From celebrating Thanksgiving in Havana to being there when Fidel Castro passed away, Jennifer has many awesome experiences to share. This is another post where she'll be sharing tips on Cuban travel for Americans wanting to visit the Pearl of the Antilles. You can find her on Twitter at @The_Jenius. Jenny will soon be embarking on her latest adventure 30 Stars in 30 Days where you can follow her as she visits 3 countries in 30 days gathering 30 Michelin Stars. 
Cuba has long been a mystery to generations of Americans. An island just 90 miles off the coast of Florida, the U.S. embargo might as well make this Caribbean country 9,000 miles away. However, Cuba is becoming more accessible with each passing day and more Americans are flocking to the island with the recent ease of travel restrictions. The cracked door to Cuba has resulted in the creation of many myths about this incredible country. As a recent traveler to Cuba, I'm here to dispel a few of them that may have you second guessing your own trip to this Pearl of the Antilles.
Myth 1: Cubans Don't Like Americans


This is the biggest myth out there. And I can see why many Americans would think this. After all, we've had an embargo against the country since 1960, which dealt them a crushing economic blow. Add in the complication of an American-backed dictator (Batista), numerous assassination attempts on their leader Fidel Castro (the most famous being the botched Bay of Pigs invasion), a Cold War, American views on socialism and Castro's dictatorship……. it's safe to say our countries' governments do not see eye to eye and haven't in decades. But despite the cold relationship our heads of states might have, these feelings do not trickle down to the American people. In fact, Cubans LOVE Americans.
Every Cuban I met was excited and happy to meet me and shake my hand. Cubans consider Americans to be very friendly visitors (unlike some European tourists) and many see our country as a land of opportunity they hope to visit (but not all wish to move here, true story). They are able to separate the people from American policies and Cuban propaganda.
They also are extremely well versed in our politics and elections and love to have educated conversations about these topics. Lets face it, American travelers are not always well liked, and to visit a country where I was met with such enthusiasm instead of disdain, was not only refreshing but heartwarming. Cubans are friendly, happy and open. You're sure to make many friends when you visit, just as I did.


Myth 2: The Food in Cuba is Terrible
I've known a few to travel to Cuba, only to return and complain about how bad the food is. Just like any other country you may visit, there will be good food and bad food. The key is to know where to eat, and even more importantly, where to avoid. I spent two incredible weeks in Cuba and only had one mediocre meal. Every other meal was fantastic. Truely. The key to good eats in Cuba, where food shortages abound and certain ingredients can be rare? Avoid the resort food, avoid government-run restaurants and eat either in private paladars (restaurants in private homes) or to eat home cooked meals with your host at the casa particular you are staying at. The old adage is true "Eat where the locals eat."
Also, take note of what fruit and vegetables may or may not be in season when you visit to guide menu choices. When in doubt, if you're visiting a city on the water, Langoustine and fish is never a poor choice.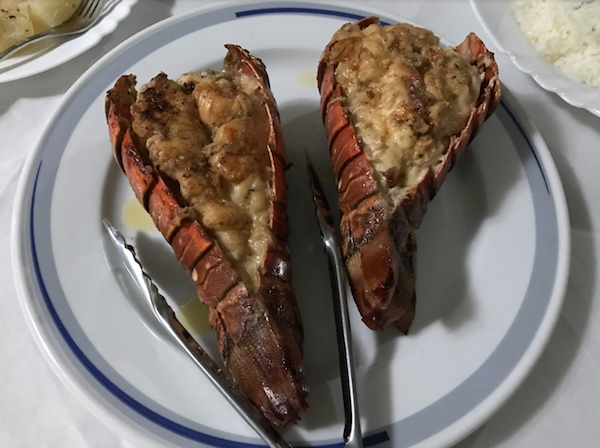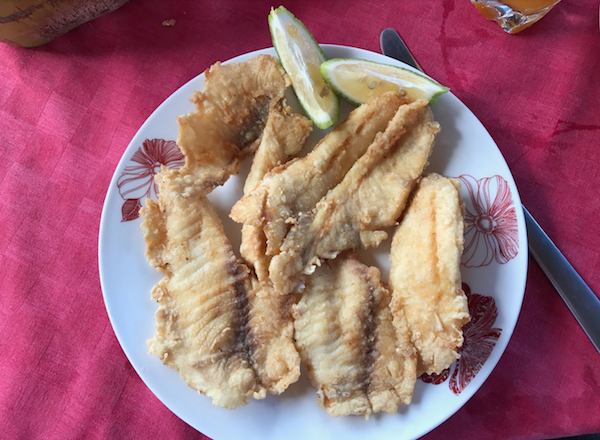 Myth 3: Only Souvenirs You Can Buy in Cuba are Rum and Cigars


Real talk: bringing back rum and cigars is hardly the worst thing in the world. And now, you can bring back unlimited rum and cigars for personal use (thanks, Obama!). But many visitors think this is the only souvenir worth bring back, or the only things one can shop for when visiting Cuba. But Cuba is quite the entrepreneurial and creative country, where artists abound.
I discovered an incredible photographer in Cienfuegos, a world-famous potter in Trinidad, countless street artists selling beautiful paintings, impeccable hand-stitched linens, and even brought back Cuban honey I purchased from a fruit stand on the side of the road. And it's not a complete visit to Cuba if you don't get yourself a Cuban fedora!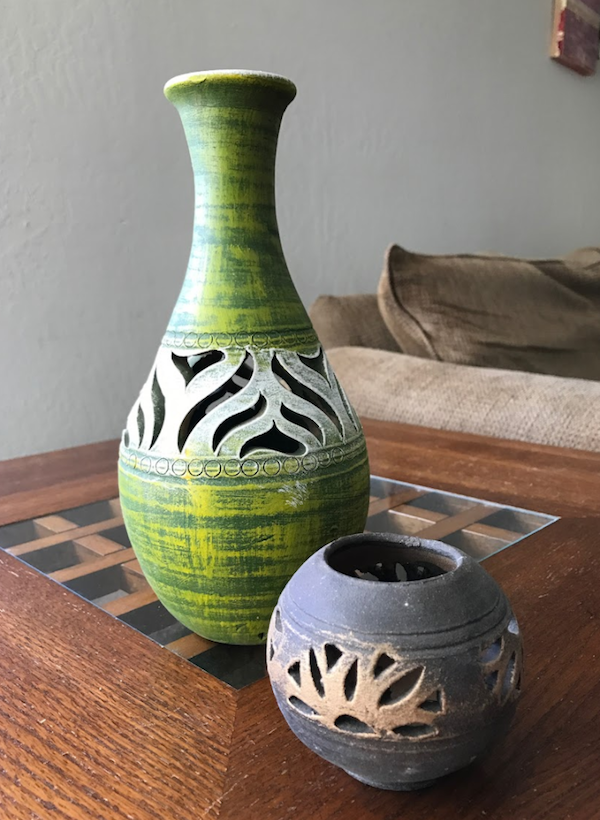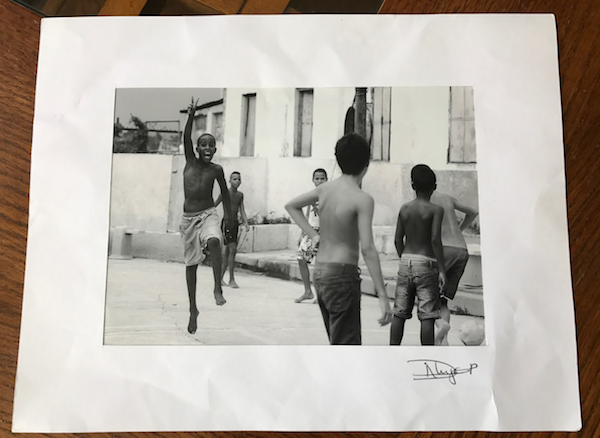 Myth 4: The Roads in Cuba are Bad
If you're hesitant to visit thinking transportation may be long, rough and uncomfortable, think again. I was floored to see how well maintained the roads in Cuba are. In fact, the roads are better maintained than roads in California. True Story! I spent two weeks visiting over half a dozen cities, towns and locations and took private taxis or buses over a thousand miles of Cuban roads on the western portion of the island and it was smooth sailing.
Even small, winding roads that were in the middle of nowhere were in excellent condition. Hardly a pothole in sight. It was easy to sit back, relax and take in the gorgeous scenery. However, while the roads might be in good shape, there are no promises you'll avoid the rush hour snarls, such as the one I captured in the video below 😉

Myth 5: All Cars in Cuba are American Classics


Possibly nothing says  "Cuba" more than the image of a classic American car driving down the Malecon in Havana. And yes, while there are far more of these cars on the road in Cuba than in the U.S., there are modern day automobiles to be found, just not modern American cars thanks to the 1960 embargo. Many Americans forget that while Cuba has been closed to us, it has been open to the rest of the world. Cuba was supported by the now-collapsed USSR and it's very common to see older Soviet cars on the road.
There also are quite a few new Italian, French, and even luxury German cars to be found, but they are very expensive. A French Peugeot averages $60,000. And a used Mercedes? At least $200,000. Since the average Cuban make $20-40 a month, many have inherited their car through the generations and these newer cars are out of reach.
But the wealthy and upper-class Cubans or expats (yes, Cuba has expats!) drive shiny, new Western cars. So if you really can't leave that AC-ed ride behind when you visit Cuba, you have plenty of options. But honestly, it wouldn't be a complete trip to Cuba if you don't ride in at least one total death trap of a car, where the muffler falls off mid-trip or the driver and restaurant staff push start a car (both of which happened to me on the same day)!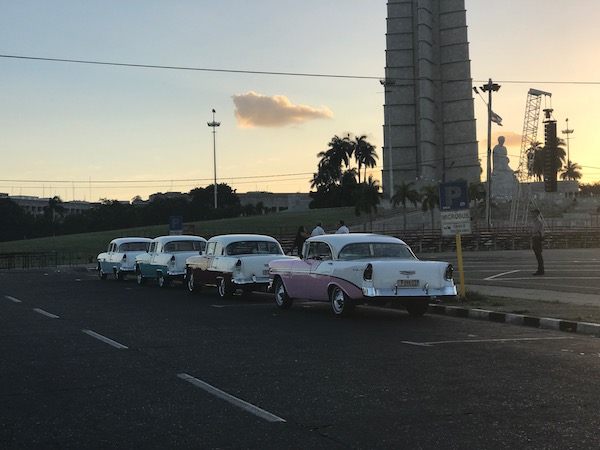 I hope that lifting back the veil on Cuba encourages more American to visit this beautiful, magnificent country. And for those of you who love surprises, there is still plenty of magic to be discovered beyond these common debunked myths. But don't take my word for it, find out for yourself! If you're interested in visiting, see my guide on how Americans can legally visit Cuba themselves How To Travel to Cuba Legally Without A Costly Tour  And once you've booked your trip, check out my guide to Cienfuegos. 
If you enjoyed this post, please Pin it!