The room was buzzing with anticipation of announcements about who will be appearing at the 2015 Taste of Chicago. Chefs and restaurants, bands and food trucks, tasty tidbits from the city's ever-growing culinary scene were the subject of questions that got answered today.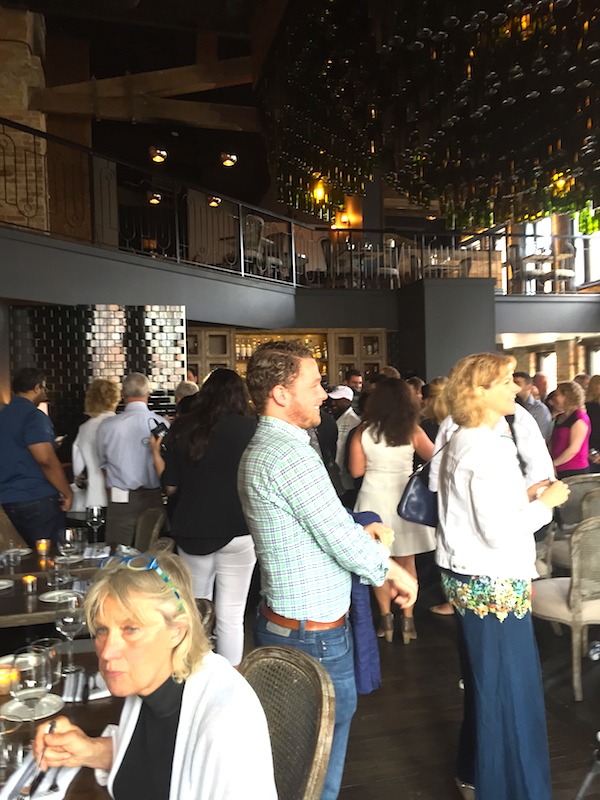 Alpana Singh, master sommelier and proprietor of The Boarding House, where today's announcements were made, gave a wonderful introduction to the Taste Celebrity Chef du Jour program and why the "Taste" as it is affectionately called ranks unique among the many culinary and cultural events offered in our food-loving nation.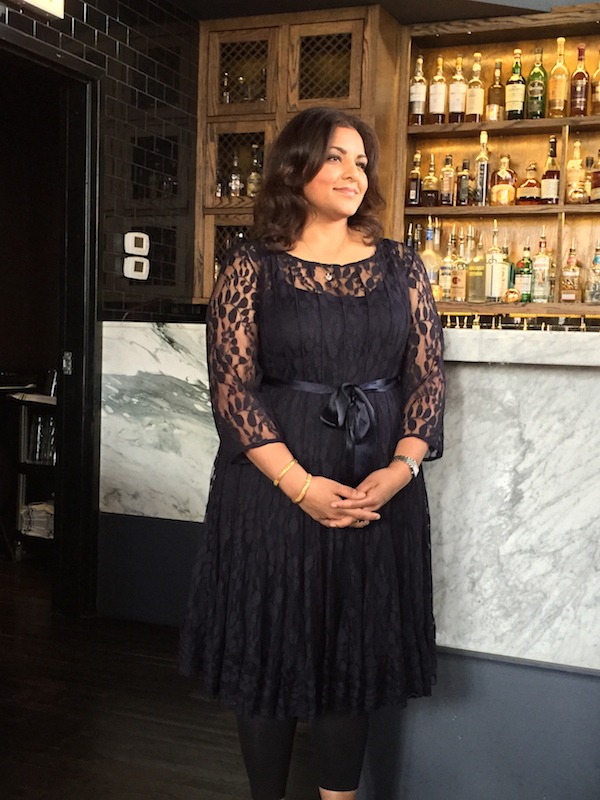 Here is what she said:

Commissioner of the Chicago Department Cultural Affairs & Special Events Michelle Boone provided additional insights about the event and Mayor Rahm Emanual proudly proclaimed Chicago the new culinary capital of the U.S.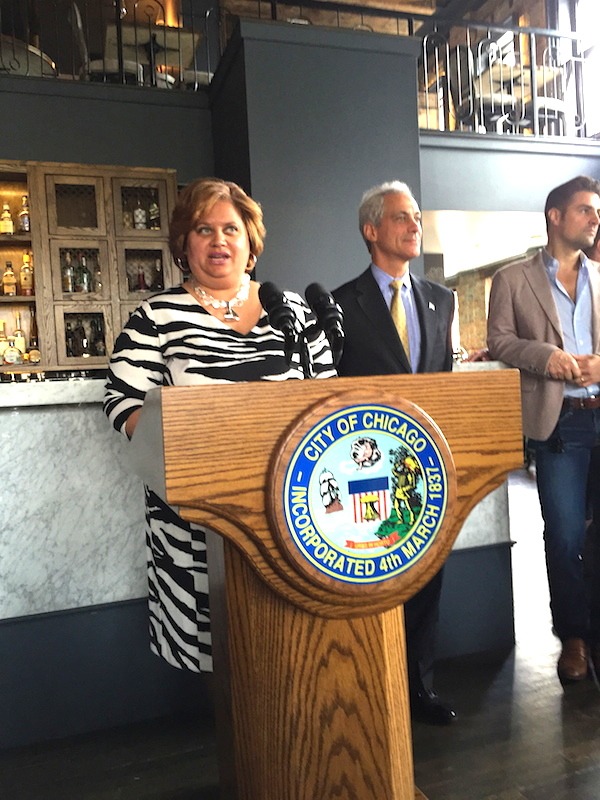 As for the announcements, there will be 60 culinary participants, including 19 newcomers. There will be five new food trucks and 8 new pop-ups participating as well. Some of the newbies sparked our excitement like Bruges Brothers, Burger Bar Chicago, The Crave Bar, DönerMen, Luke's Lobster and Miller's Pub.
We also had the opportunity for some tasty previews.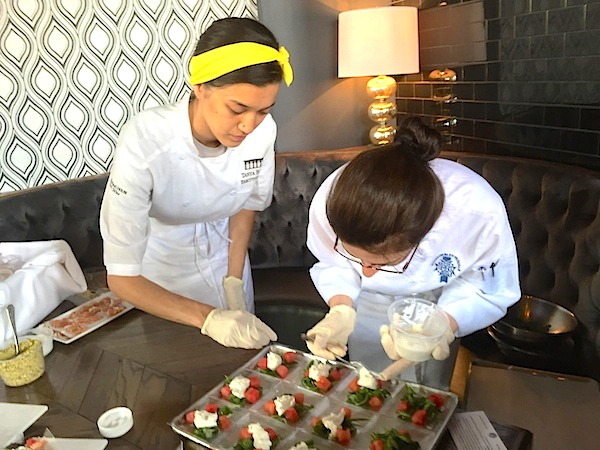 Tanya Baker, Chef of our host The Boarding House provided a delicious salad fresh for summertime featuring basil-infused watermelon, La Quercia Speck and, of course, DiStefano burrata cheese with a sprinkling of pistachio.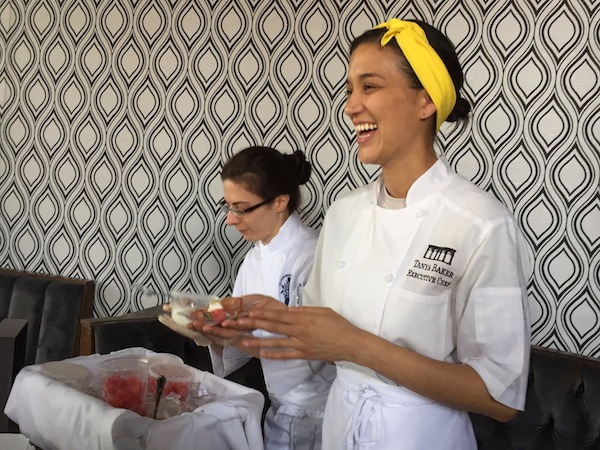 We also got to taste a sampling from new Taste participant Dia De Los Tamales, who featured delicious slow roasted pork with Cuban fricassee tamales or roasted pepper and goat cheese tamales with red pepper creme.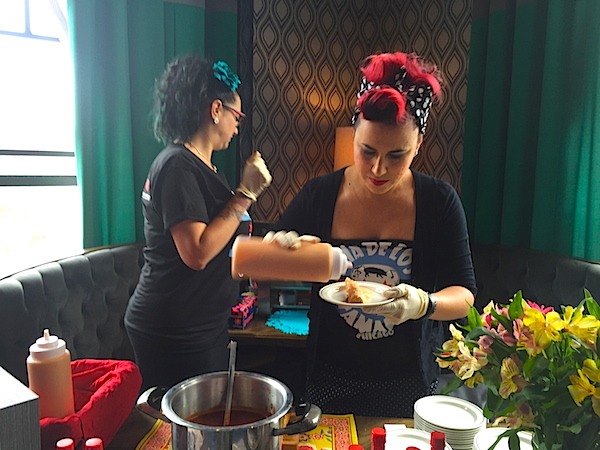 For the dessert lovers among us, and we know we are plentiful, a taste from new participant Puffs of Doom is one that you will undoubtedly have to wait in a long line for – but its worth it! These creamy puffs with lots of stuff are ridiculously rich and delicious. We were told that the samples we got were the minis!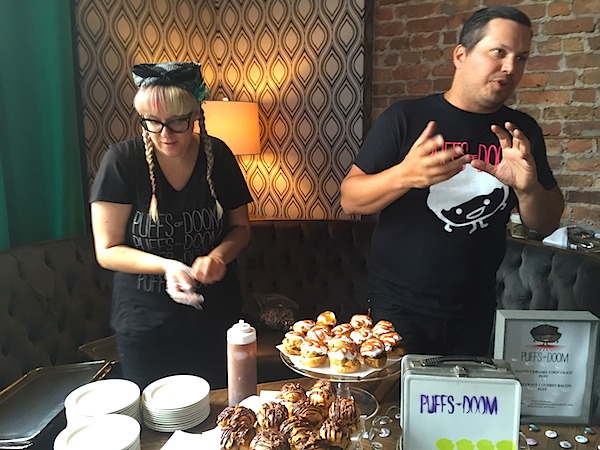 We sampled the salted caramel chocolate and chocolate covered bacon puffs. Don't miss this one when you head to the Taste!
Mayor Emanuel was enthusiastic as we talked with him about the progress made by Chicago in attracting the best and the brightest to the culinary scene and he generously told us his belief that the efforts of everyone in the community led to bringing the James Beard Awards to the city for a three-year stay.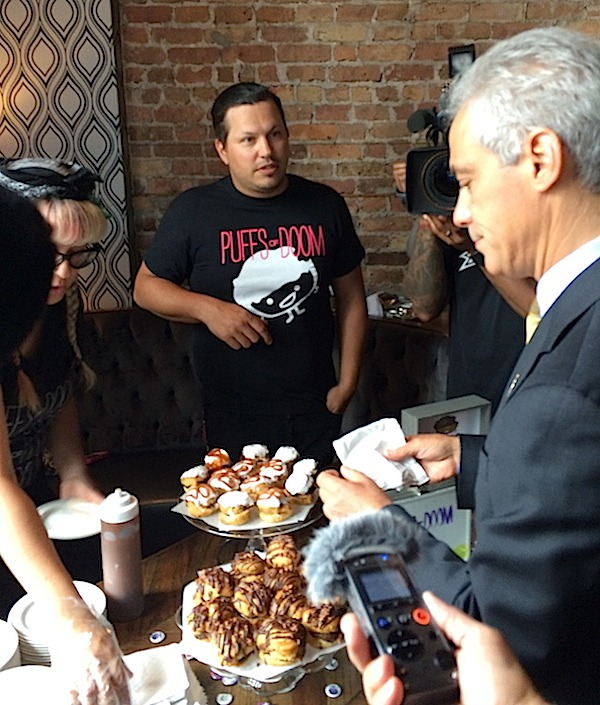 Hear his brief thoughts here:

There are plenty of exciting culinary experiences at the Taste, from the "Food For Thought" area, featuring lively discussions by culinary podcasts around the country to In the Kitchen with Mariano's cooking demonstrations and the Pure Leaf Celebrity Chef du Jour. The variety of offerings spans the globe from Classic Chicago to Epicurean and World Tour tastes. We know we'll be there to experience the world's largest food festival and hope to see you there too!
THE QUICK BITE: 
What: The 35th Annual Taste of Chicago Food Festival
When: July 8-12, 2015
Where: Grant Park,  downtown Chicago
Why: Showcasing Chicago's diverse culinary scene through food tastes, pop-up restaurants, food trucks and celebrity guests
How much: Admission is FREE, tickets for food & beverages an be purchased in strips of 12 tickets for $8.50. All vendors will offer signature items as well as popular "Taste Of" portions price at $2.50 or less, allowing guests to sample a variety of options.
For more information visit tasteofchicago.us