Bearcat Bourbon Cocktails
Bearcat Bourbon
Bearcat Bourbon puts a spin on one of the world's favorite spirits – bourbon. The word "bearcat comes from slang in the 1920s, meaning a hot-blooded or fiery-spirited female. Bearcat Bourbon honors the independent spirit of "countless female bootleggers, distillers and industry innovators whose unsung contributions are indispensable to the story of American Bourbon."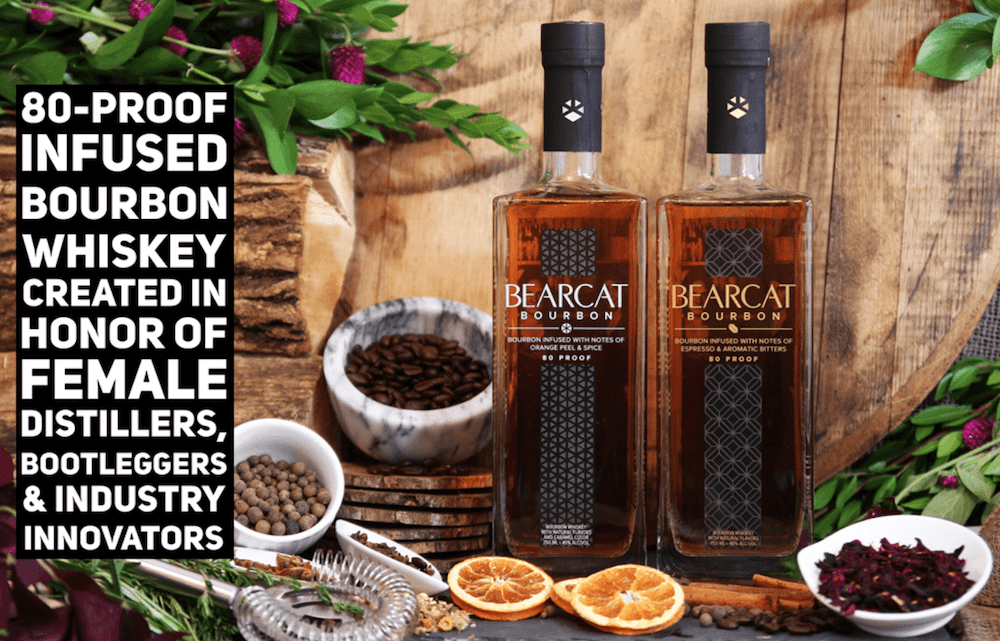 Reading the notes on the Bearcat Bourbon bottles is like heading back to the days of great liner notes on music albums (for those of us around back then). There are insights and ideas relevant to the consumer. The notes continue with, "A great bourbon speaks for itself, but sometimes you just want a damn good cocktail without all of the work."
Coffee-Infused Bourbon
This is why Bearcat Bourbon offers some spiced up versions encouraging you to "Serve It Straight." You could easily do so with two of their spirits that we tried. First is their award-winning bourbon infused with notes of espresso and aromatic bitters. Consider it a streamlined Kentucky Coffee, though we can also see how it would be terrific in poured into a cuppa joe with a nice pour of heavy cream on top. It's also perfect for those who want a bit of flavor without the sweetness often added to such cocktails.
80 Proof Orange Peel & Spice
Another Bearcat Bourbon captured our imagination – bourbon infused with notes of orange peel & spice. Since most of the spirit-drinking world associates bourbon with that fabulous cocktail "The Old Fashioned" we immediately imagined how this bourbon could enhance one of our favorite drinks. So, we gave it a try. And, to be sure it was just as good as we thought it was, we tried it again. And, we agree. Although you are welcome to drink Bearcat Bourbon absolutely on its own and it will be delightful, we can't help but offer you a recipe that takes advantage of its well-suited flavors in a Bearcat Bourbon Old Fashioned cocktail. Because we feel that Bearcat Bourbon is definitely top shelf, we recommend you keep all ingredients in your cocktail of the highest quality so as to blend all these marvelous flavors into a premium cocktail worthy of your best mixology pursuits. This cocktail is easy to make and even easier to enjoy any time of day, any day of the year.
Our Bearcat Bourbon Old Fashioned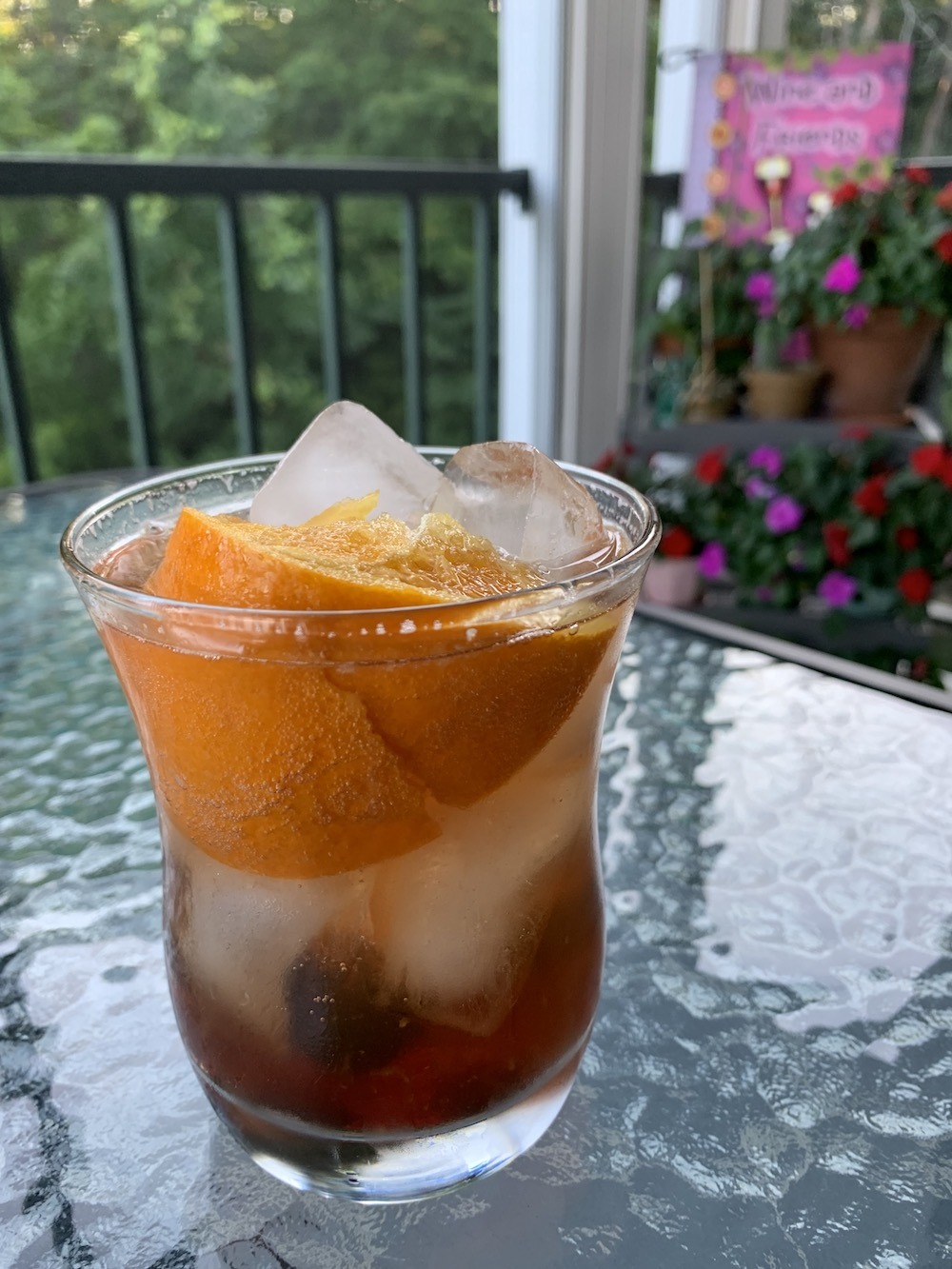 Our spin on one of our favorite cocktails!
Ingredients
2 oz. Bearcat Bourbon infused with orange peel & spice
2 TBSP simple syrup
3-4 dashes Angostura Bitters
1/2 fresh large navel orange, cut in half again
2-3 Luxardo cherries + 1 tsp juice
Ice cubes
Ginger ale to fill
Directions
Place several ice cubes in an Old Fashioned or low ball glass. Cut navel orange into quarters and squeeze the juice of one quarter into the glass. You can put the squeezed orange into the bottom of the drink or discard it. Add 2 Tablespoons of simple syrup to the glass. Add 3-4 dashes of Angostura Bitters to glass. Pour 2 oz. of Bearcat Bourbon infused with orange peel & spice into the glass and add 1 teaspoon of juice from the Luxardo cherries. Then add ginger ale to fill the glass, leaving room for the garnishes, and stir together. Garnish with fresh 1/4 of orange and 2-3 Luxardo cherries. (One is never enough!) Serve immediately.
We know there are always reasons to celebrate with a great cocktail. Bearcat Bourbon has crafted some delicious and easy to enjoy versions of ingredient infused bourbons that help you celebrate any time without any work. You can find more cocktail ideas on their website here. We think that itself is reason to celebrate. Cheers!
We would like to thank Bearcat for providing samples of their bourbon. As always, all opinions are our own and reflect our experience with the product.
Pin It to Your Cocktails Board on Pinterest