Sweets, bakery, donuts whatever you call them, pastries from around the world, we all love and crave them. Doesn't matter where they come from, or who claims to be the first we just want to taste them, experience them, and spoil ourselves with them.
We thought we'd highlight some of the best pastries from around the world for your viewing and dreaming pleasure.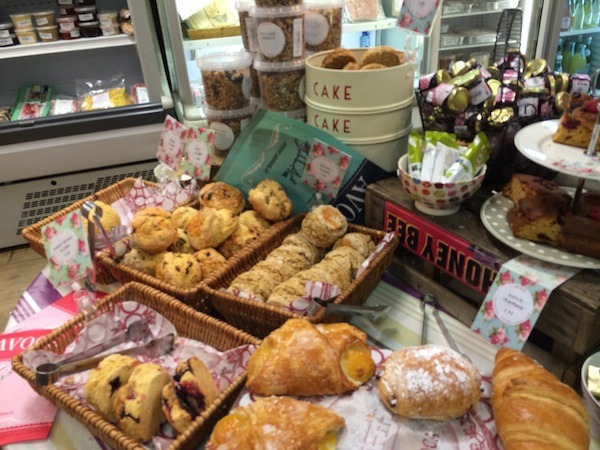 Sometimes walking into a bakery is overwhelming – too many tasty choices.
PASTRIES AROUND THE WORLD
FRANCE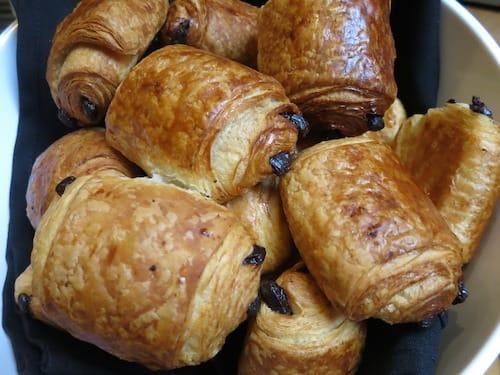 Croissants, baguettes, macarons – French pastries are a favorite of just about everyone. Every corner has a patisserie, boulangerie with unbelievable smells wafting into the streets. It's a good thing walking is a necessity in Paris with all these tasty treats everywhere you turn.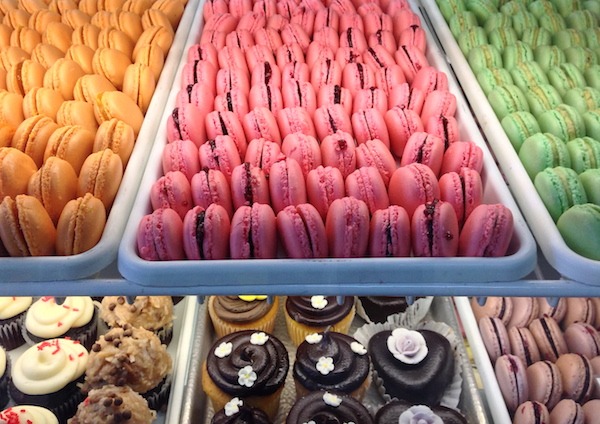 Everyone who's been to Paris has a favorite place to buy and enjoy macarons. Whether it's Ladurée or  Gérard Mulot, rest assured you will find the one you love in the City of Lights. The delightful bright colors with fruity fillings are one of our favorites.
GERMANY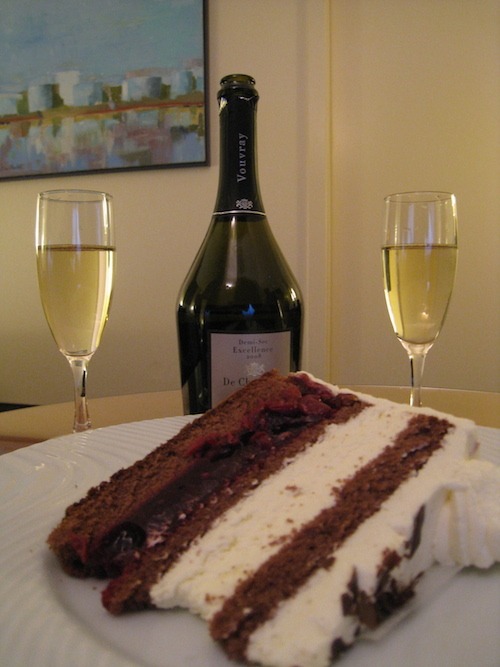 You can't go to Germany without trying their Black Forest Cake. Be careful – many of these sweet treats are loaded with alcohol. Cherry kirsch is in the layers, the filling, and sometimes even the frosting. It's tasty but it packs a mighty punch.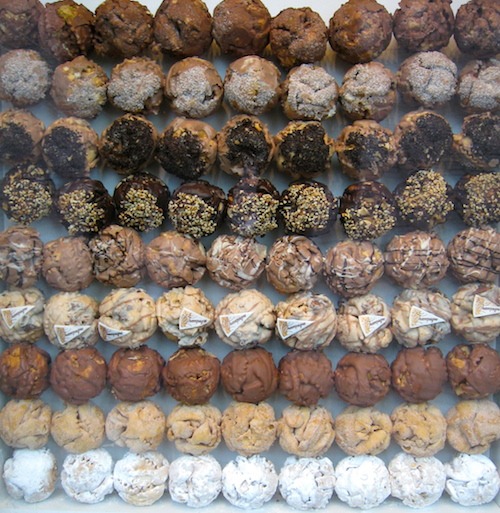 They used to be served on only special occasions but now schneeballen, or snowballs can be found almost every day in Bavaria. When you taste one of these you'll know why they've been around for over 300 years. The originals had confectioner's sugar dusted on them but now they come in every flavor imaginable from cinnamon to champagne.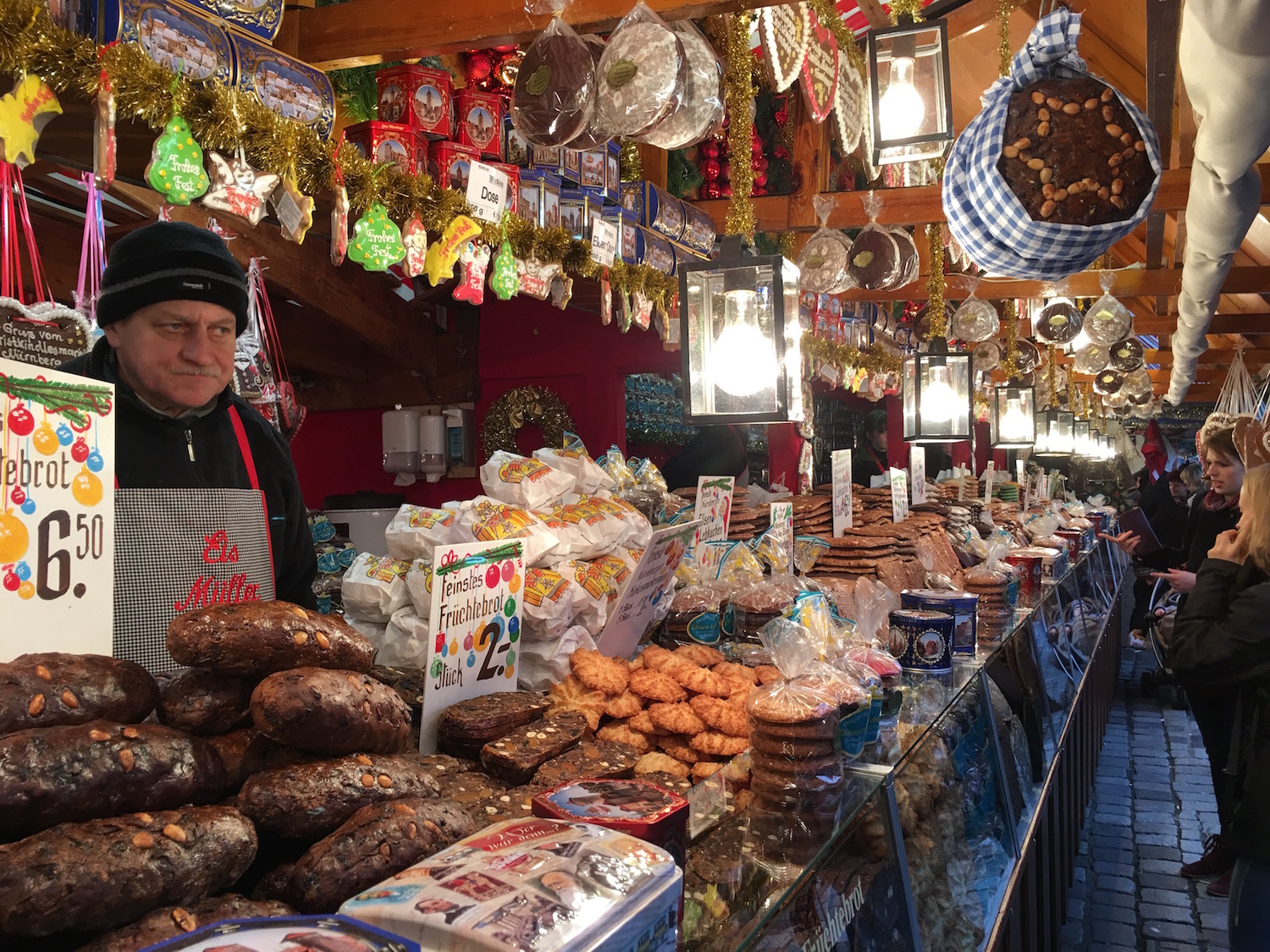 If you visit Germany during the holidays a trip to a Christmas market is a must-do activity. There you will find many kinds of seasonal bread, cookies, and pastries to delight your senses. Magenbrot is a gingerbread cookie with a sweet glaze, lebkuchen a molasses and ginger cookie, and many other types of pastries you'll see in many of the markets.
ITALY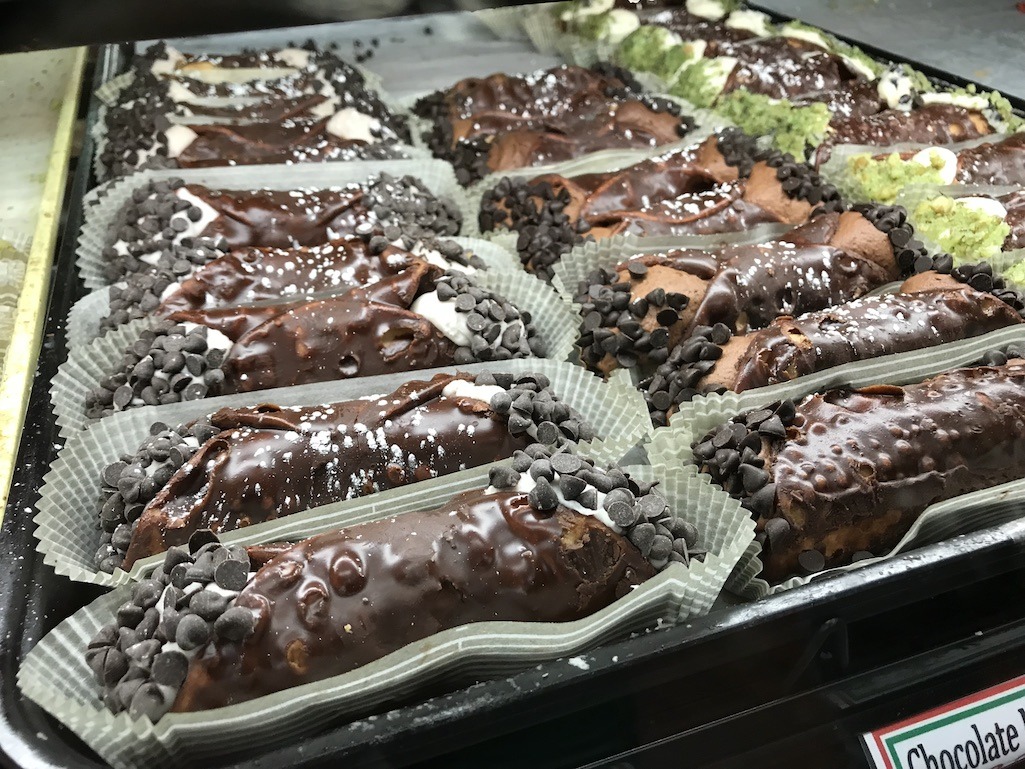 Italy is another place that thrills with its rich food and pastry culture. From cannoli stuffed with ricotta to the ironed pressed pizzelle to crunchy zeppole and creamy tiramisu. So many wonderful sweet treats to taste and enjoy!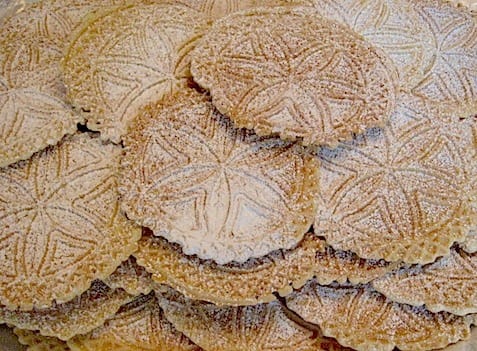 HOLLAND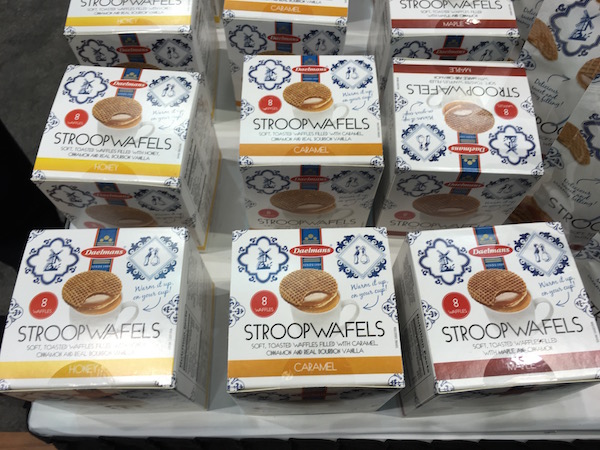 The Dutch treat stroopwafel consists of two thin crispy waffles with a caramel-like filling. If you're visiting Holland,  you'll often see larger versions made fresh by street vendors. They are widely available in store-bought packages as well.
ENGLAND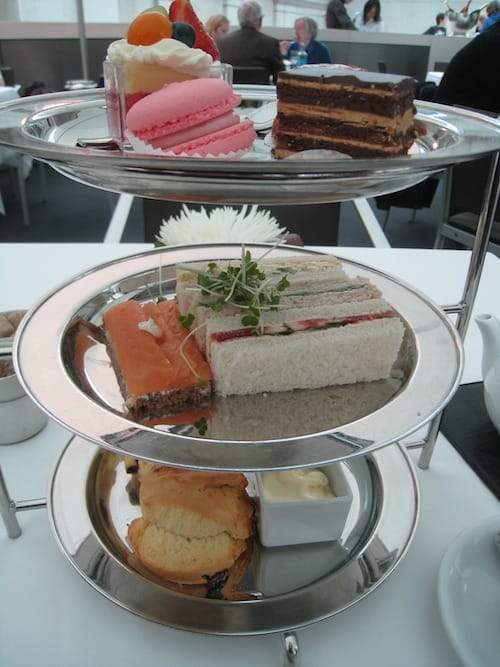 Nothing says England like a great afternoon tea. Who can resist those little tea cakes, cookies, scones, and sandwiches? Especially when teamed up with clotted cream and homemade jams? Not us!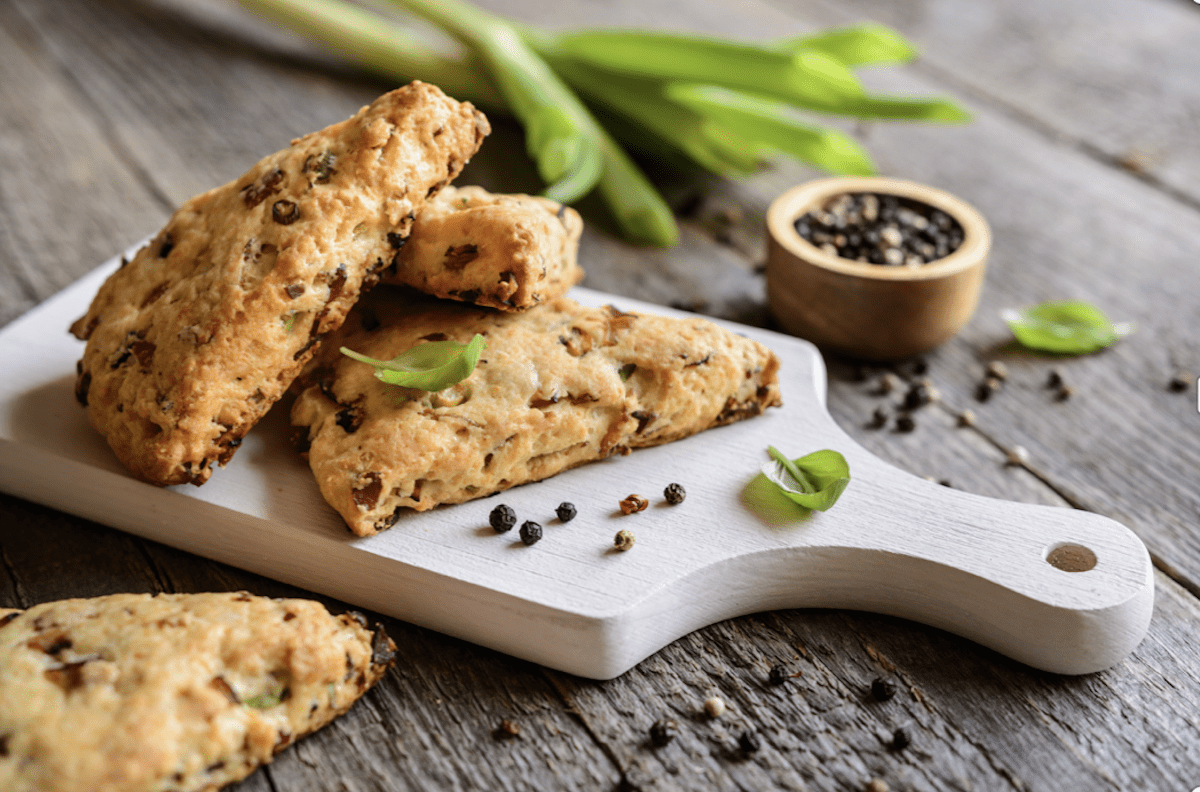 POLAND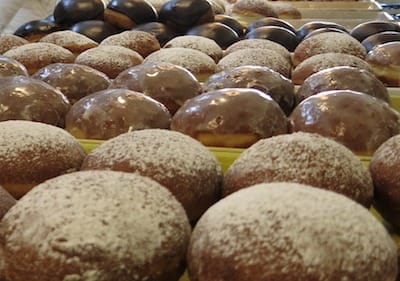 The paczki might easily be described as a jelly donut, but it's so much more. These puffy fried and filled goodies, when made correctly, are among the most delicious pastries you'll find anywhere. Stuffed with delectable fruit fillings, the traditional flavors are plum and wild rosehip jam. Today you may find everything from apricot to strawberries and cream. Don't wait for Paczki Day or Fat Tuesday to try one – or more – of these flavorful gems.
GREECE & TURKEY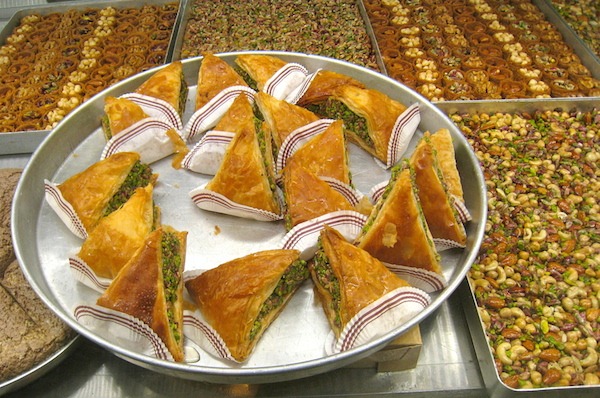 The Greeks and the Turks both make wonderful pastries stuffed with pistachios or other nuts and drizzled with syrup or honey. The many layers of flakey phyllo dough saturated with honey are irresistible. Loaded with pistachios and healthy tree nuts these goodies have to be good for you, right?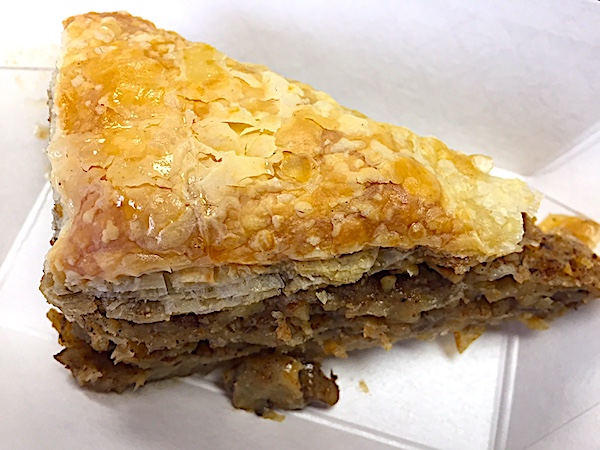 Although it might not look like much this walnut baklava was the best we've ever tasted. It was made in a small Greek restaurant called The Old Greek House outside Cappadocia, Turkey. When the restaurant wasn't working, a local soap opera was filmed there. You could see the YiaYias (Grandmas) cooking in the kitchen. This was the real deal.
Don't miss the honey-syrup-coated loukoumades. You'll find them in small ball shapes or small donuts shaped. Either way, they are delicious and bound to leave you with sticky fingers.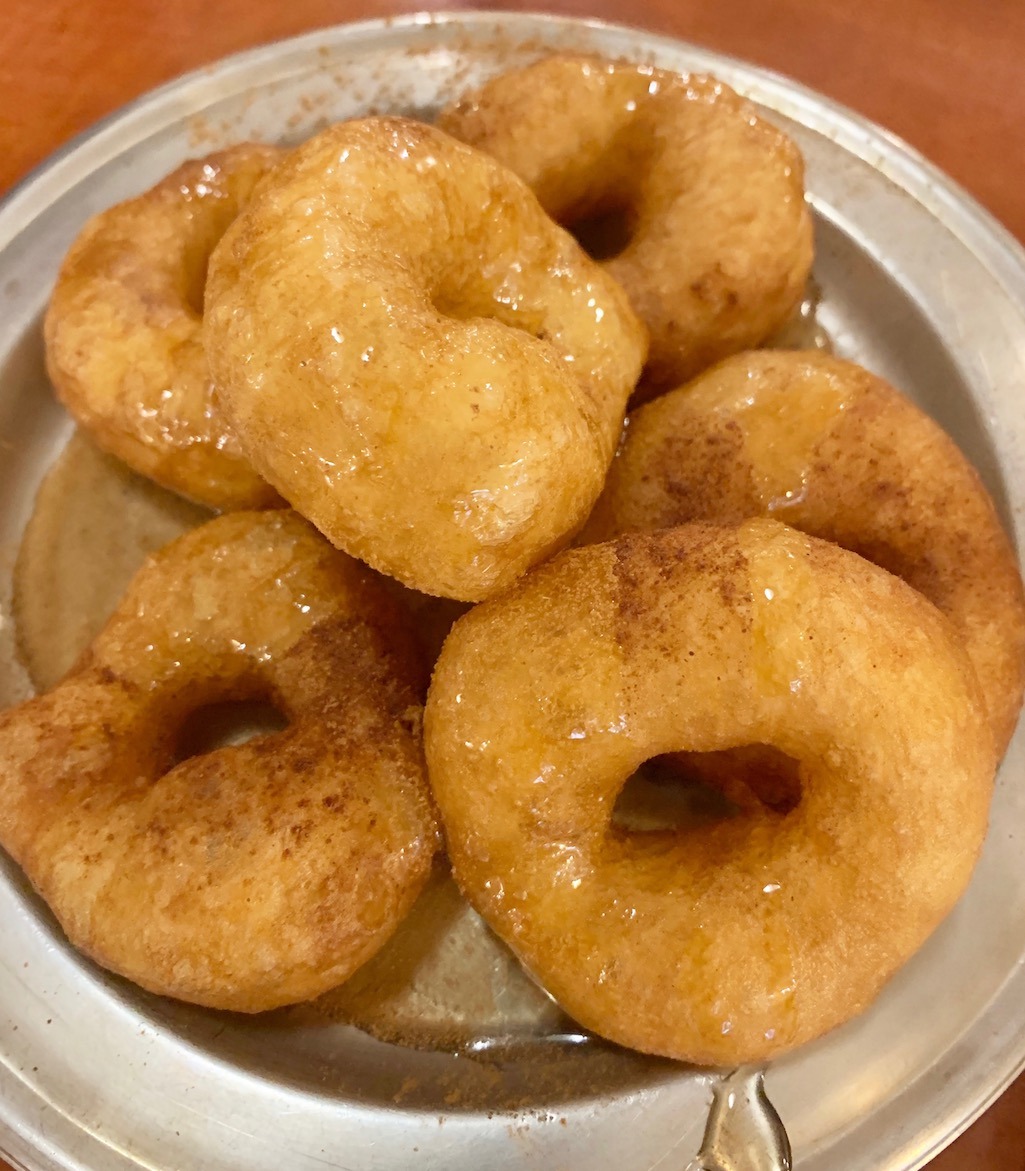 PORTUGAL
This would not be a complete list without just a few of the amazing bakery pastries you will find on a trip to Portugal. Many towns have specialty pastries that you'll only find in those towns. Visit Sintra and try the travesseiro. Retrace the steps of almost every food writer and stop at the Casa Piriquita for the original travesseiros in town.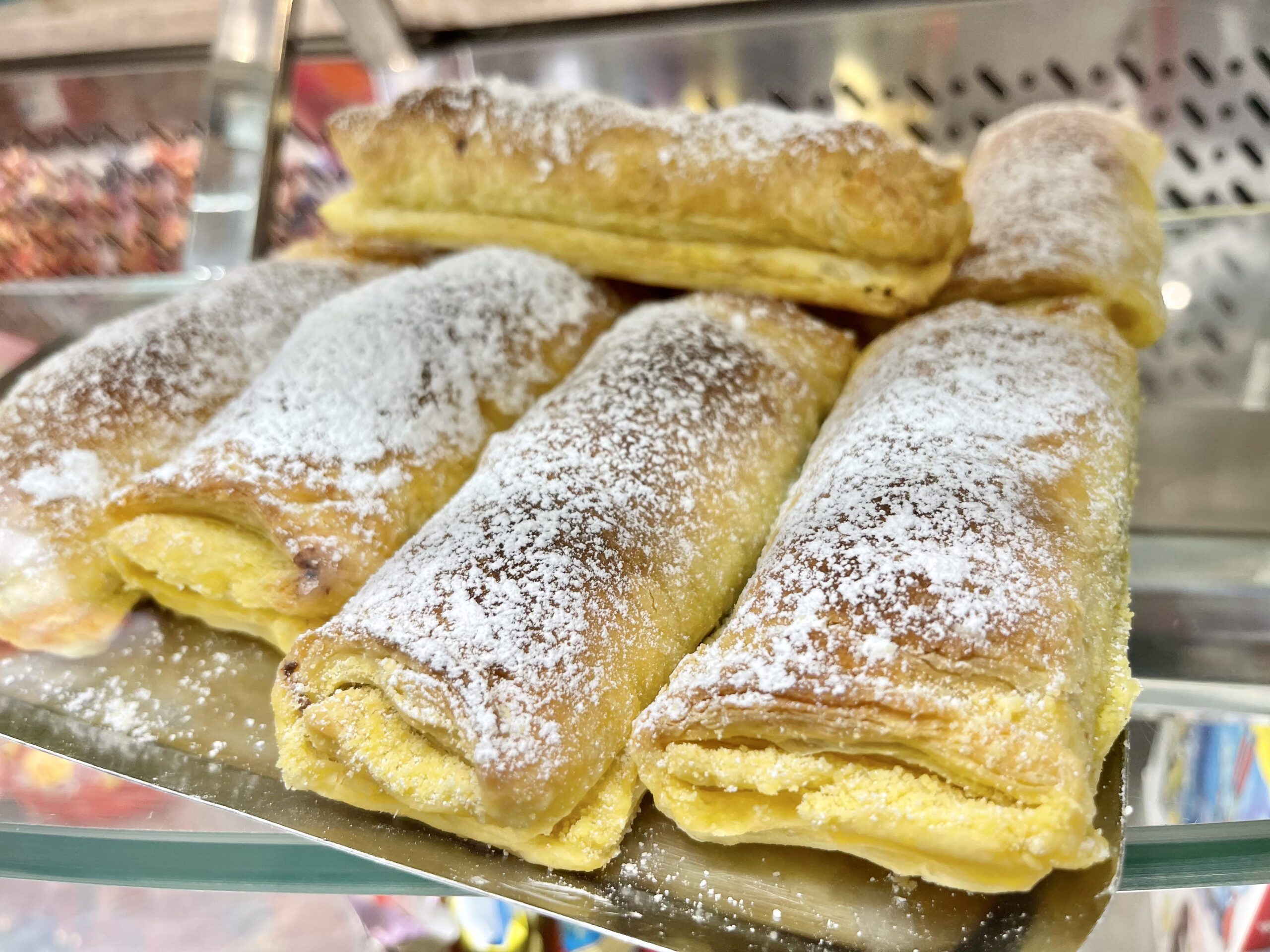 And the quintessential Portuguese egg custard tart the pasteis da nata or original pasteis de Belém in Lisbon will have you taste-testing every tart you encounter throughout Portugal.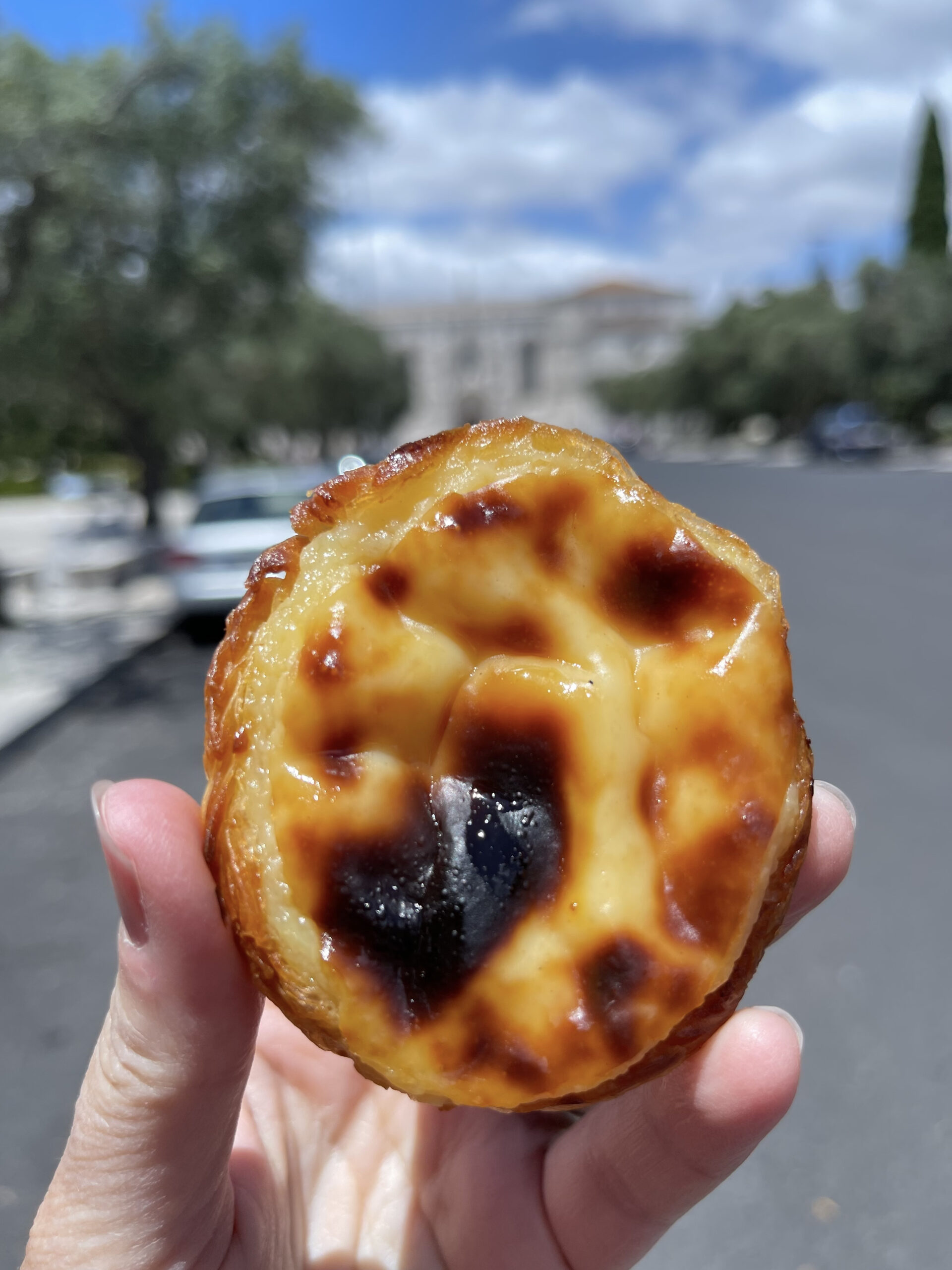 CHINA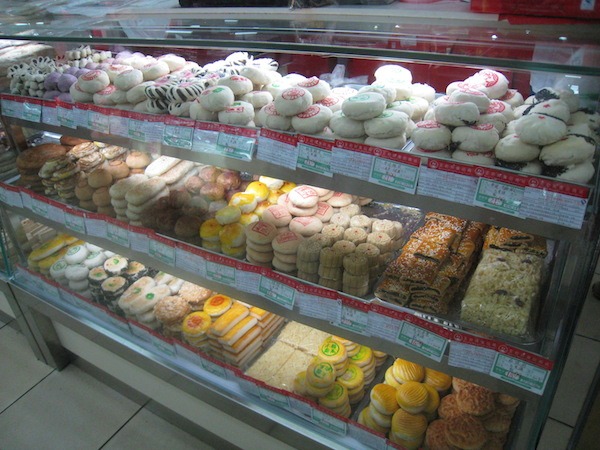 Mooncakes, sun cakes, buns loaded with many fillings both sweet and savory, sponge cakes…  So many different types of pastries to choose from in China!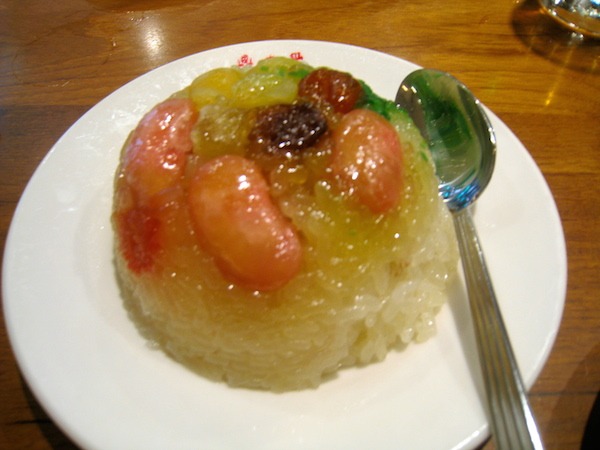 The Eight Treasure rice dessert from Din Tai Fung is a colorful and tasty dessert featuring red bean paste, scarlet runner beans, green papaya, kumquat, red dates, lotus seeds, longan fruit, and winter melon. Though not really a pastry, it truly holds eight treasures!
USA
It's impossible to cover all the local sweet treats in the United States, but here are a few that just have to be mentioned.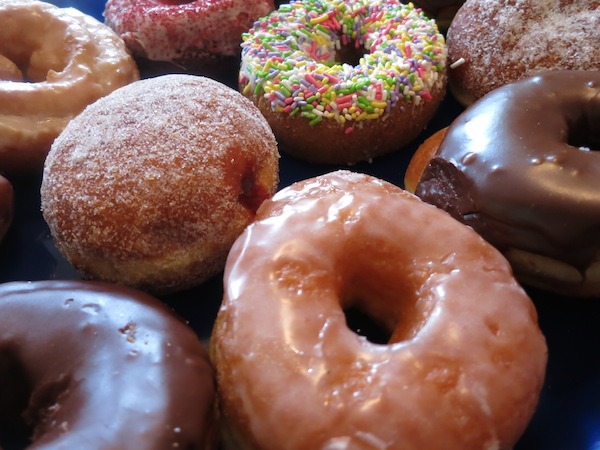 Donuts! They're everywhere in flavors well-known and loved for ages as well as many new ones. The donut wasn't decadent enough so an enterprising baker invented the Cronut, a croissant-donut hybrid. Flakey layers of sweet goodness with holes. What more do you need?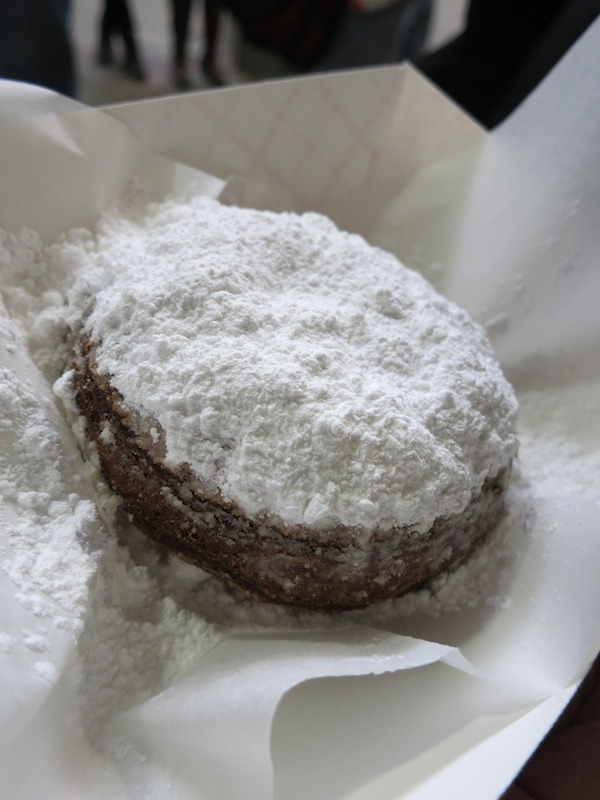 Although the beignet has origins in France it's certainly made its home in New Orleans. Your visit is not complete without a stop at Café du Monde for beignets. These deep-fried golden puffs are not satisfied until they leave their powdered sugar trail on you.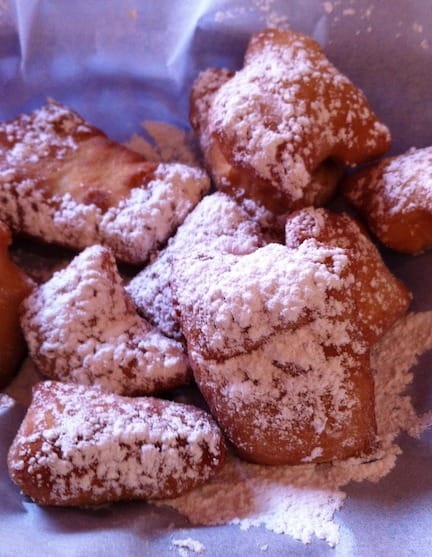 The unusual yeasts in the San Francisco air helped Boudin Bakery create their famous sourdough French bread. They still use their original starter in each and every loaf they produce.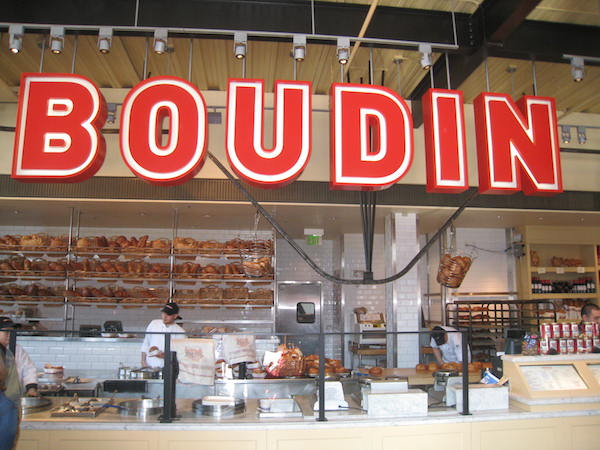 We hope you enjoyed this glimpse of pastries around the world. We know there's plenty more so let us know your favorites in the comments below.
THE QUICK BITE: Pastries around the world, from French croissants to Chinese buns, make the world a sweeter place. Feast your eyes on some of the tastiest bites around the globe.
Pin It!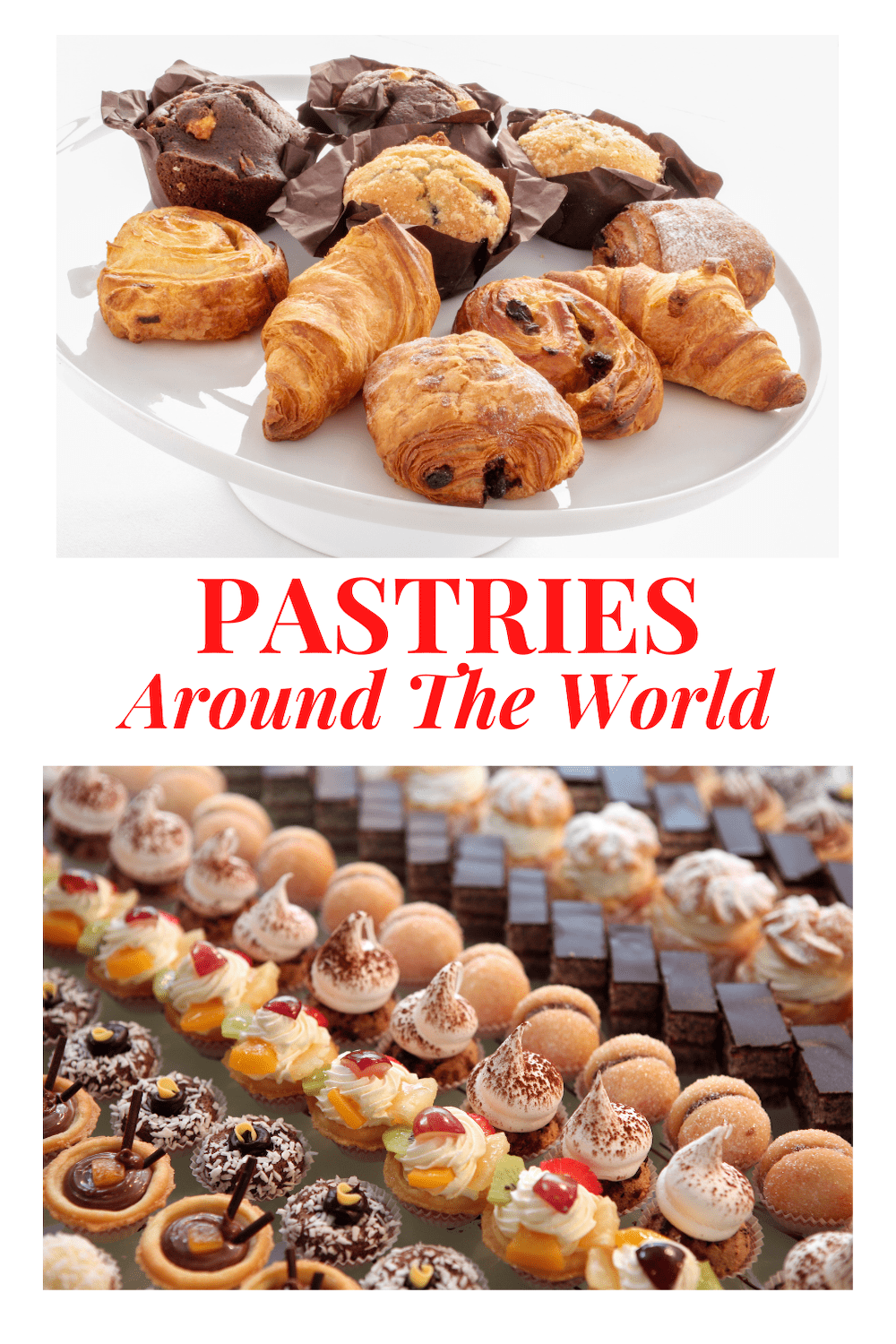 .