Caipirinha – Brazil National Cocktail
Whether you're watching the World Cup soccer games or not, a refreshing cocktail goes great with summer. And one of the best is the national cocktail of Brazil, the tasty Caipirinha. Made from Brazilian cane liquor known as Cachaça and mixed with lime, the classic Caipirnha is deceptively easy to drink while packing a bit of an alcoholic punch.
Hilton Sao Paulo Morumbi's bartender Rodman Paixão, who's been working as a bartender for 23 years, creates a traditional version that people love. But he also likes creating new cocktails.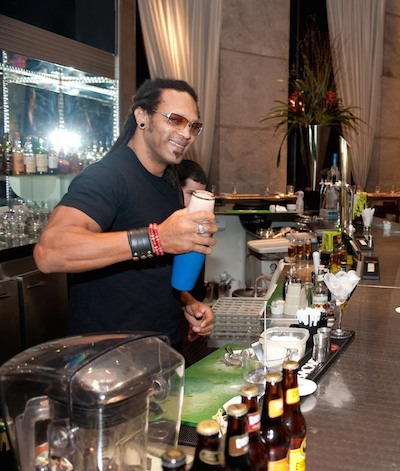 "I especially enjoy creating them for each season, developing new drinks for our bar menu and coming up with signature drinks for special occasions like the World Cup."
The Caipirinha goes well with the spicy food and huge variety of food available in Brazil. "The fijoada is a very well-know Brazilian food for example and happens to pair great with a Caipirinha," says Paixão.
For your enjoyment, whether watching the game or not, try this traditional recipe for a Brazilian Caipirinha from Paixão. Better yet, hop on a plane and visit the Hilton Sao Paulo Morumbi and enjoy the wonderful hospitality of the Brazilian people too. If you're not able to make it all the way to Sao Paulo, there are still plenty of other great ways to travel with Hilton. Get in the spirit and celebrate, wherever you may be!
Brazilian Traditional Caipirinha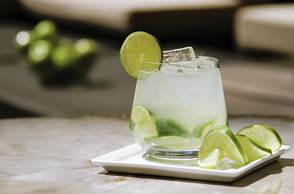 Ingredients:
2 fl. oz. Cachaça
Half a lime, quartered
1 bar spoon of sugar
Prepare:
Place lime wedges and sugar in old fashioned glass.
With a muddler press down and twist the limes to release the juice.
Add crushed ice, then Cachaça and stir the drink. Fill up with ice.
 THE QUICK BITE:  Sip a little sunshine from Brazilian home turf. Whether you're watching the World Cup or not, you can enjoy a tasty Caipirinha.