Celebrate 500 Years of German Beer At Stuttgart Canstatter Festival
Anyone who knows me even just a bit knows that I love most German things. Having been raised by a pack of crazy German people I celebrate the German lifestyle whenever possible.
September always has me thinking about Germany, beer and Oktoberfest celebrations. Sure, everyone knows about the Grand Daddy of them all – THE Oktoberfest in Munich that happens every year. It's a wonderful event that's a must-do for any beer lover. But there's another amazing festival in Germany this time of year. Have you heard of Stuttgart's Canstatter Festival?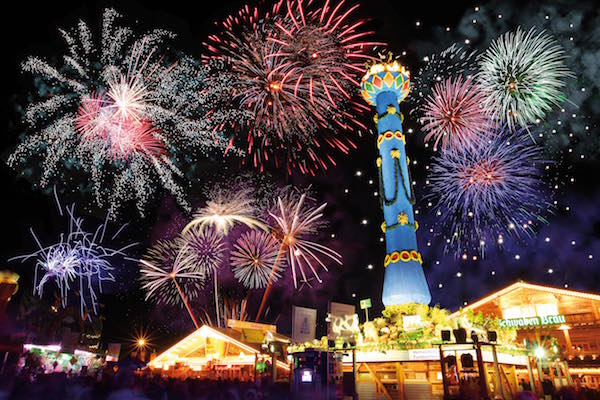 Start The Party
If you haven't heard of it before, the Stuttgart Canstatter Festival is the second largest beer festival in Germany! It's been around for almost 200 years.
The Stuttgart Cansttater Festival officially kicks off on September 23 with a traditional tapping ceremony and continues for 17 fun-filled days. The first Sunday includes the Volksfest parade. Colorfully decorated brewery wagons, parade walkers in beautiful traditional costumes, bands and groups throughout the region all come to strut in the grand parade.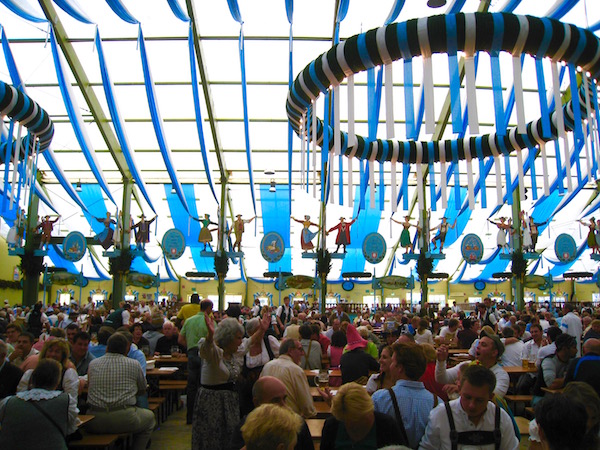 Seven beer tents, two wine tents and plenty of German food make this one incredibly tasty party. Love shopping? There are more than 50 local traders selling leather goods, jewelry, art, crafts, gifts and more. And as if that weren't enough, wait there's more! The fairground is full of fun rides for the whole family! Ferris wheel, roller coasters and even a nostalgic carousel for those not quite so adventurous. Since most of the locals attend the Stuttgart Canstatter Festival with their families there really is something for everyone.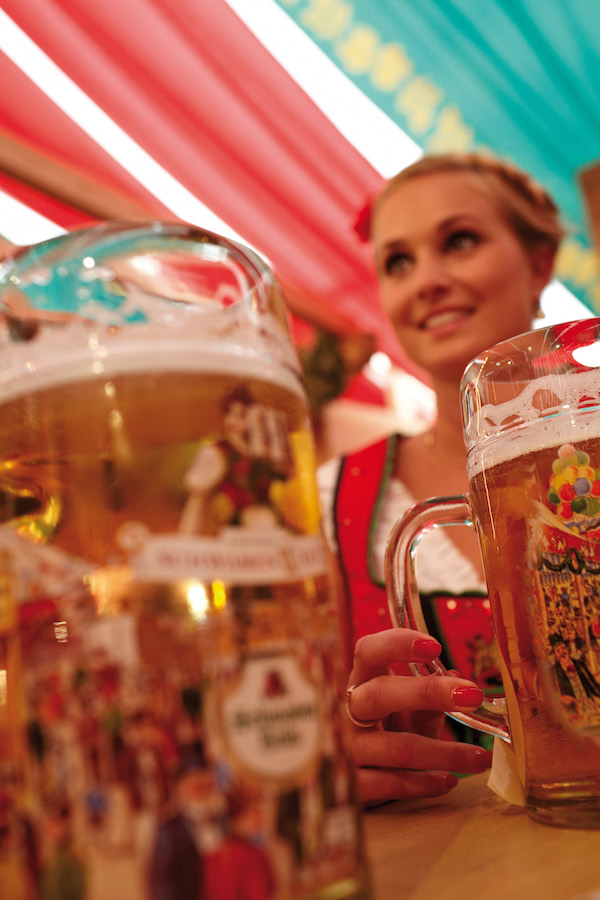 500 Years of Pure German Beer
This year is very special because Germany is celebrating the 500 Year anniversary of the German Beer Purity Law, which was enacted in 1516. You know the Germans take their beer seriously when they pass a law that German beer can only contain four ingredients – malt, hops, yeast and water.
It's the oldest food law in Germany and it's still going strong. We happen to think that's why German beer is so darn tasty. This is the perfect year to go to Germany and celebrate 500 years of great tasting beer. There's no better way to toast German brew than at a beer festival!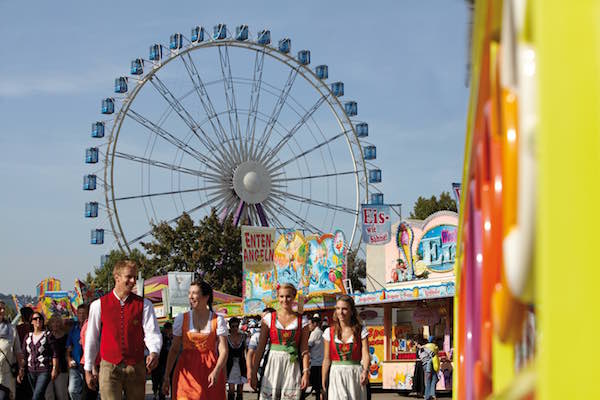 Start Planning for the Stuttgart Canstatter Festival
It's not too late to plan a quick weekend getaway or midweek escape to the Stuttgart Canstatter Festival! Check out their website at Canstatter Volksfest for more details and travel planning information.
While you're in Stuttgart be sure to check out some of our other recommendations:
Christmas Markets On The Sunny Side of Germany 
THE QUICK BITE: Celebrate Oktoberfest in Stuttgart at the Canstater Festival. Come for the tasty German beer and food. Stay for the shopping, fair rides and fun.