Chocolate – The Global Treat
Just mention chocolate and you'll likely see smiles, hear sighs and gather a happy crowd around you, just about anywhere in the world. So, listen closely -CHOCOLATE!
We thought it would be fun to consider the delicious treats that just about anyone can make using a little creative melting and some tasty ingredients. Here's our non-official, subject to endless debate list of some fun things to dip, cover and slather with chocolate! Please be sure to add your own ideas in the comments!
1. Pretzel Rods – Yes, this sweet and salty all-in-one treat has made fans around the world for it's perfect answer to the question, sweet or salty? Both!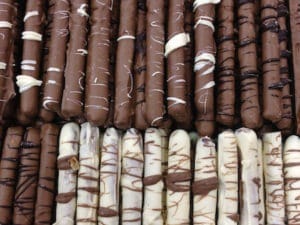 2. Oreos – Who needs to worry about whether the inside is double-stuffed? Just slather the outside with a chocolate coat and the inside plays second fiddle!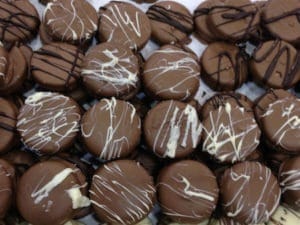 3. Jalapeños – It's true. Some people simply cannot get enough spice in their life. So, why not have a sweet treat with heat? This chocolatey version of a jalapeño popper is bound for glory.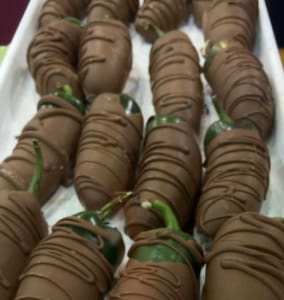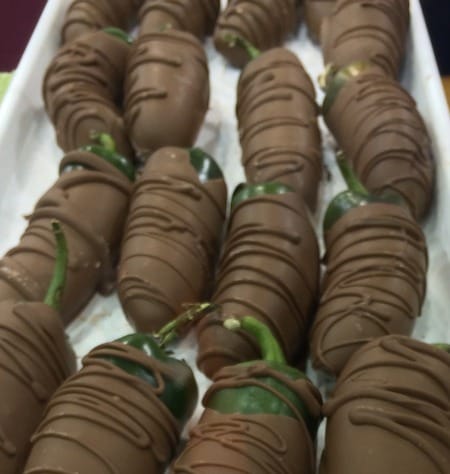 4. Nuts & Caramel – These complementary tastes go great together in the wonderful confection commonly called a "turtle." Other times we just want caramel or nuts alone covered with chocolate. Anyway, we think that there's magic in threes, so why not enjoy it all three ways?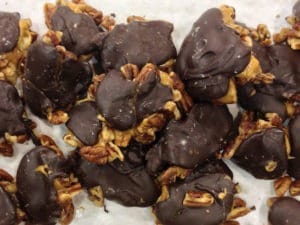 5. Marshmallows – Those pillowy, sticky, chewy puffball confections provide the perfect opportunity for dipping. Put a few on a stick and let the crunch and chew work together to make your sweet fix worth every calorie!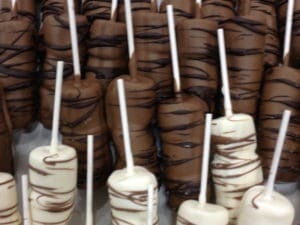 6. Pears – Just about any fruit can be enhanced when bathed in chocolate. We've seen those giant apples, humongous strawberries, long bananas frozen or not. But have you seen a chocolate-covered pear? Juicy and crunchy too. What a pear…er, pair!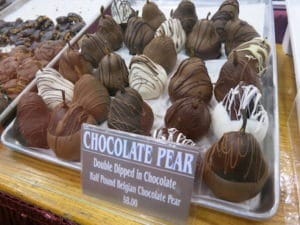 Around the world there are many things that are covered, dunked and drizzled with chocolate. Bugs and insects, gummy bears, bacon, coffee beans, fruit, donuts, truffles, potato chips, edamame and more, have all made their way into the chocolate dipping territory. All it takes is a double boiler, something to dip and your imagination. So next time you want something sweet, how about melting some chocolate and putting it to good use. Share your old favorites and let us know if you come up with some new ideas!
THE BIG BITE: Chocolate is a beloved sweet treat all around the world. Here are a few favorite ideas for making your own delicious chocolate-covered delights.