Chocolate Lovers Paradise
If you're a chocolate lover you must plan on going to The Peninsula Chicago to experience their Chocolate at the Pen.
We were recent guests of The Peninsula Chicago's Chocolate at the Pen. We were not financially compensated for this review. The thoughts and experience were entirely our own.
When we first heard about Chocolate at the Pen we were intrigued. We, like a lot of other people, love chocolate. So an evening indulging in a variety of chocolate delights sounded right up our alley.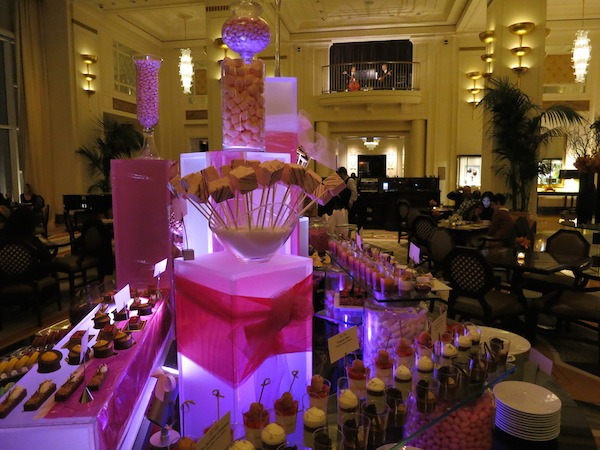 Chocolate At The Pen
When we arrived at The Peninsula Chicago we were immediately greeted with a hearty welcome and given directions to The Lobby where the chocolate extravaganza is held. One thing you can always count on at any Peninsula property is impeccable service and warmth. We had a stay several years ago at The Peninsula in Beijing that we will never forget. It was in a terrific central location and the service, food and accommodations just don't get any better. But that's another post for another day.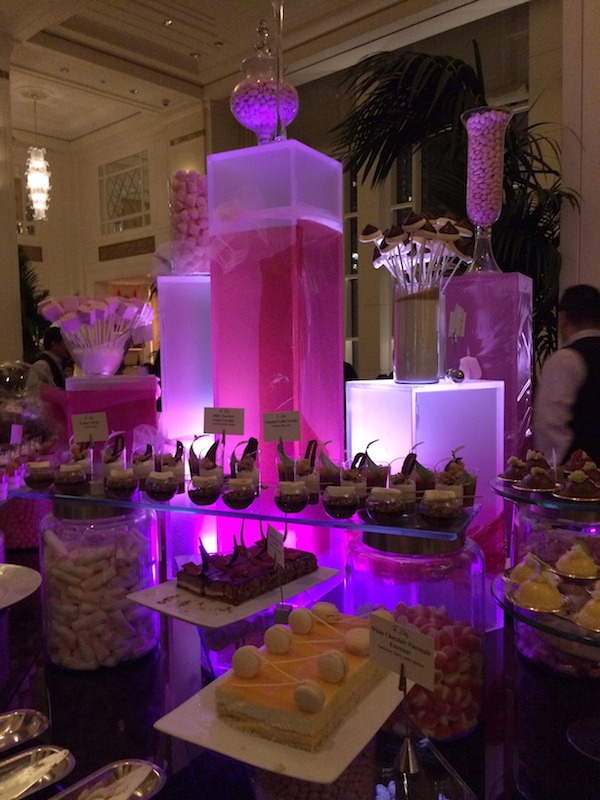 The Lobby restaurant is an open space that says "welcome, relax and stay awhile" all in the same breath. The musical duo of bass and guitar up in the loft added a nice touch to the atmosphere. Chocolate at the Pen happens every Friday and Saturday from 8:00pm to midnight. When you first see the Chocolate Buffet your immediate reaction is to squeal with glee like a child on Halloween that just got a full-size candy bar from a friendly neighbor. The hostess seated us so that we had a perfect view of the sweet tables but tables are also available along the windows overlooking Michigan Avenue for a more subdued and romantic evening.
Let The Fun Begin
We started our chocolate evening with a glass of champagne – the perfect pairing for sweets of any kind!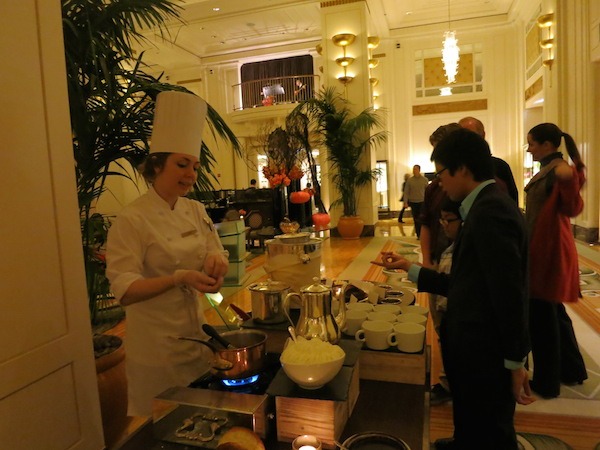 Chocolate at the Pen is celebrating it's 10th Anniversary with the Decade of Decadence. A new addition is the "Chocolate Sommelier" a pastry chef will be available to custom make chocolate specialty items. Chef Liz was on hand creating ice cream sandwiches with your choice of ingredients, and hand-made hot chocolate with over 12 different types of chocolate and spices to choose from this hot chocolate is amazing. We opted for the Mexican hot chocolate and it was simply delicious – add the house-made marshmallows and you're in for a really treat.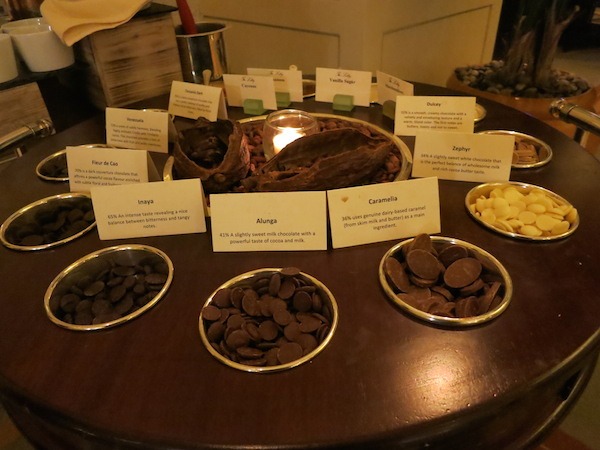 All Kinds of Chocolate
The chocolate is never-ending and there is every flavor and combination you can imagine. Passion fruit, ginger, raspberry, peanut butter, rosemary-thyme, cherry, dark, light, white – we're sure your favorite will be among the offerings of this spectacular sweet buffet. There are also macarons, bite size cakes and candy galore. There is even fresh fruit to dip in hot chocolate if you want something just a tad more healthful.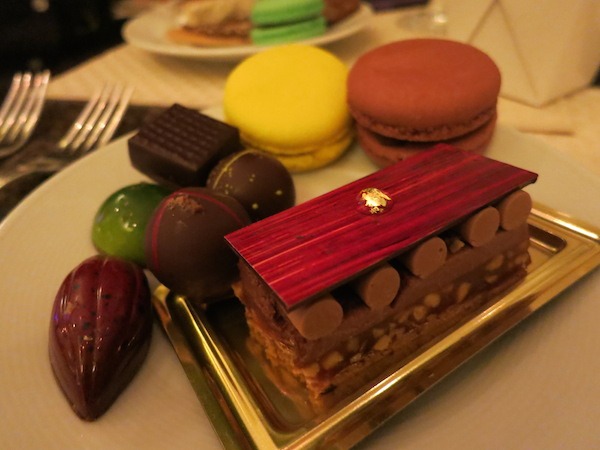 The most difficult part of Chocolate at the Pen is deciding what to choose. After taking several laps around the tables we opted for some macarons, a few handmade chocolates and the beautiful miniature pastries for round one.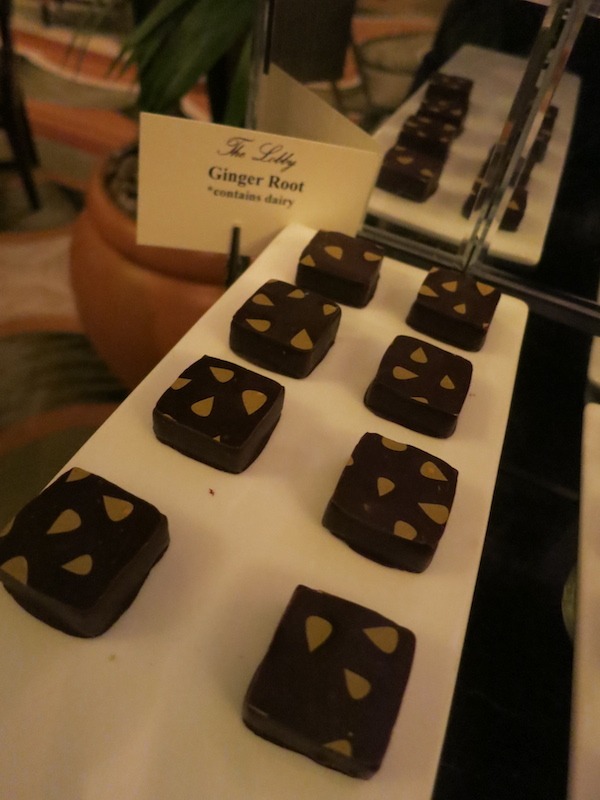 Round two featured some other favorites – ginger root and passion fruit chocolates along with a chocolate tart with fresh fruit and a little gold leaf for good measure.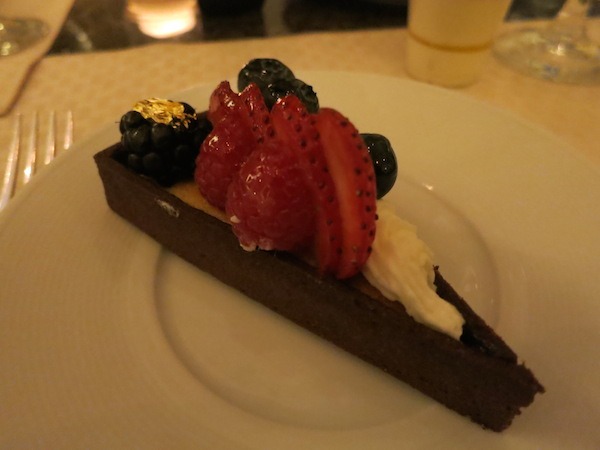 Our advice: Take your time! It's not a race and there's plenty for everyone as the staff is constantly refilling the trays. Try some flavors that you wouldn't normally get the chance to try. This is your opportunity to literally be like a kid in a candy shop, so enjoy every mouthful and savor the experience.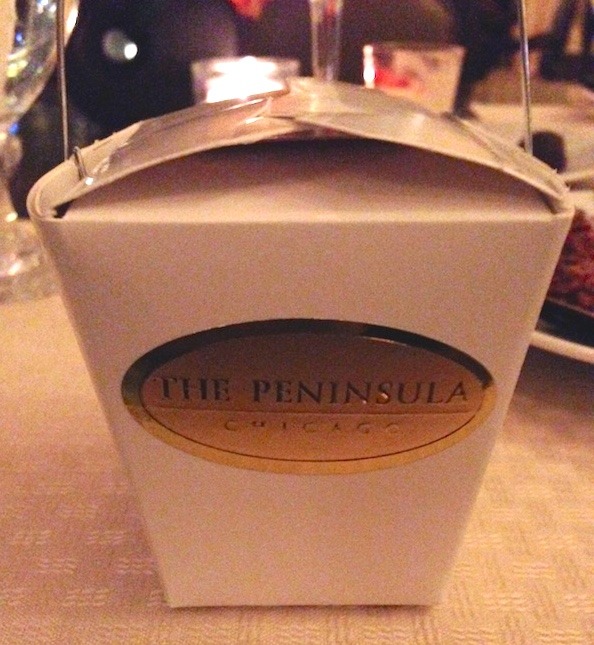 If you need a little snack for later, fill up one of the "take-out" boxes with a variety of M&Ms, Skittles, Jelly Beans and other candies for the next time you have a sweet attack.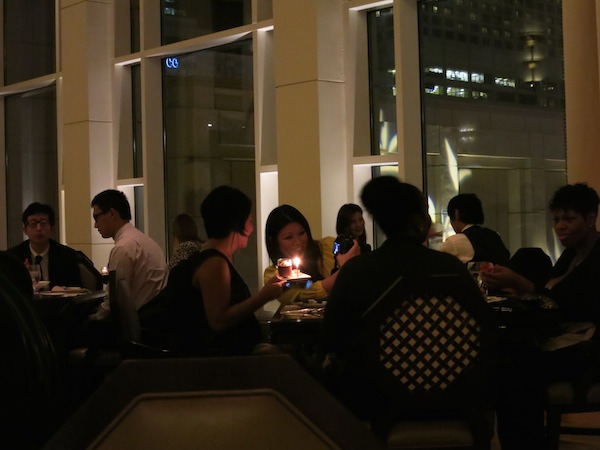 Chocolate in Paradise
Chocolate at the Pen is not just for hotel guests. The Lobby is busy with local folks celebrating birthdays and special occasions. This is an ideal special treat for families wanting to provide a memorable reward for a job well done or a goal achieved. Whether you're in Chicago visiting and are looking for something completely different to experience or you're a Chicagoan trying to find a unique place to celebrate just about anything, Chocolate at the Pen, like all memories made at The Peninsula, is something you won't soon forget.
Chocolate At The Pen every Friday and Saturday evening 8pm to 12 Midnight. $40.00 per person, $12.00 for children 12 and under (does not include tax and gratuity).  For reservations call 312-573-6695 or visit their website.
THE QUICK BITE: If you're looking for an evening of sweet decadence check out Chocolate At The Pen at The Peninsula Chicago every Friday and Saturday night. It's a perfect setting for a romantic evening, birthday party or just to celebrate the end of the week.