Christmas Market Virtual Fun
We Love Christmas Markets
Christmas markets are one of our very favorite holiday traditions. Whether we're traveling around Europe or staying closer to home, the entertainment, food, traditions, and wonderful shopping lift our hearts. We have been to Christmas markets filled with special light displays, live nativity scenes, and giant wooden toys. And, of course, the food and drinks are so special there too. Hot cocoa with mini marshmallows and spiced glühwein warm us from the inside out. We love the tastes as well as the smells and sounds of Christmas markets.

Christmas 2020 Calls For Creativity
The unfortunate reality for most of us in 2020 is that the COVID-19 pandemic has limited our ability to travel and even to enjoy large events where many people gather. But you can still enjoy the fun of a real German Christmas market online for everyone to enjoy safely from home. We are so excited that we won't be missing our Christmas market fix this year. Instead, we'll be enjoying all the wonderful fun from the comfort of our own home at the virtual Christkindl Market online. And you can too!
Christkindl Market Live And 12 Day Christmas Giveaway
If you were planning to purchase some of those special Christmas market goodies to give as gifts this holiday season, help is on the way! Take the plunge into a virtual Christmas shopping experience with your own concierge available to show you any of the items you would like to see in greater detail and to answer any questions you might have about it. You can make a purchase online, and your product will be shipped promptly to you or those lucky enough to be on your gift-giving list.
Christmas ornaments are a favorite Food Travelist tradition. We also love the other fun holiday goodies such as plush Christmas gnomes and creative Christkindl Gift Bags with a combination of treats. Of course, the glühwein mugs are always are at the top of our own Christmas list, and we love this year's limited edition sets available too.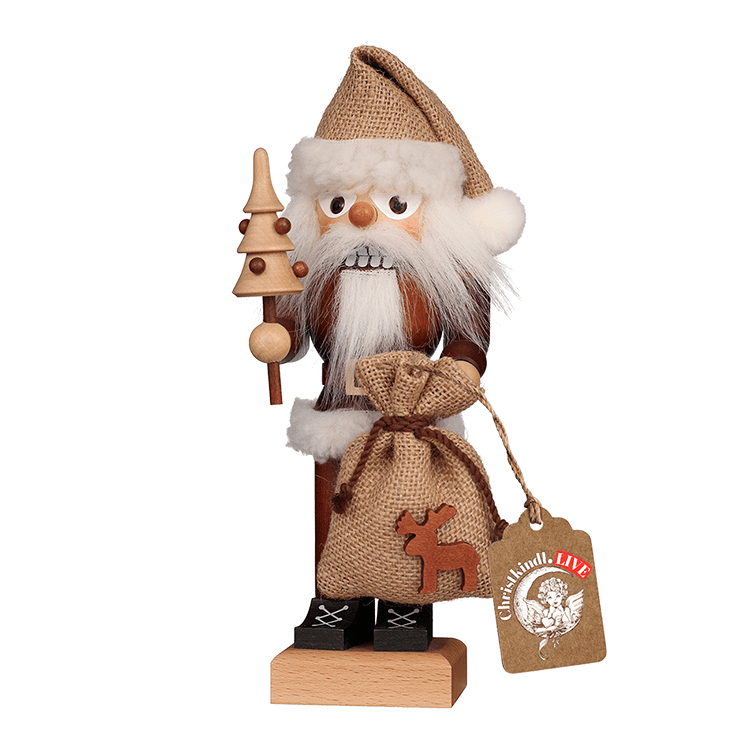 One of the other fun innovations at Christkindl Market this year begins on December 1 is the 12 Day Christmas Giveaway. As the name implies, they will be giving away Christmas market gift to one lucky recipient each of 12 days. You can enter the giveaway right here and you only need to enter one time for a chance to win each of the 12 days.
Lots Of Fun And Christmas Gift Ideas
Get yourself into the holiday spirit with a little online fun. You can play the memory challenge game where you try to match up adorable Christmas nutcrackers. Each try brings you closer to completing the game until you emerge victorious. It's a fun way to practice focusing during this very busy time of year.
If you're struggling with ideas to punch up your Christmas gift-giving this year, then you can get some fun suggestions to spark your creativity. Check out the many holiday gifts ideas for him, for her, for kids, and even for the grandparents.
Learn And Enjoy Christmas Market Traditions
Lots of Christmas traditions are so much fun to learn about and celebrate. You'll want to see real German Cuckoo Clocks with their beautiful carvings and charming musical interludes. And Nutcrackers have a long and interesting history you can learn about too.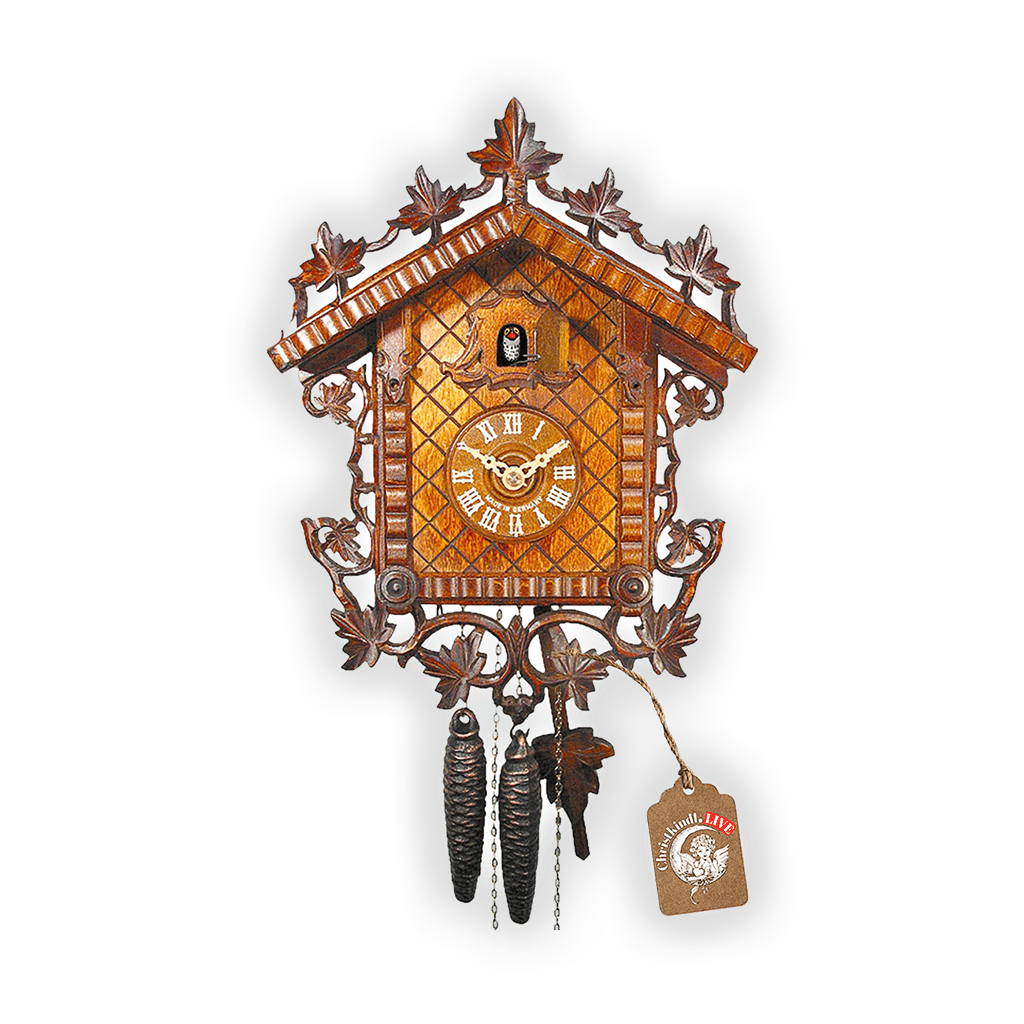 All The Christmas Market Fun With All The Comfort Of Home
We may all have a little bit of disappointment that Christmastime will be different this year. But that doesn't mean we have no way to enjoy some of our favorite holiday treats and traditions. And one of those traditions for us is exploring all the treats with glühwein mugs in our hands. We just happen to have some of our favorite holiday drink and a couple of mugs waiting for us to enjoy. Don't be surprised if you catch us online learning about Christmas traditions while we're shopping for Christmas gifts at the same time.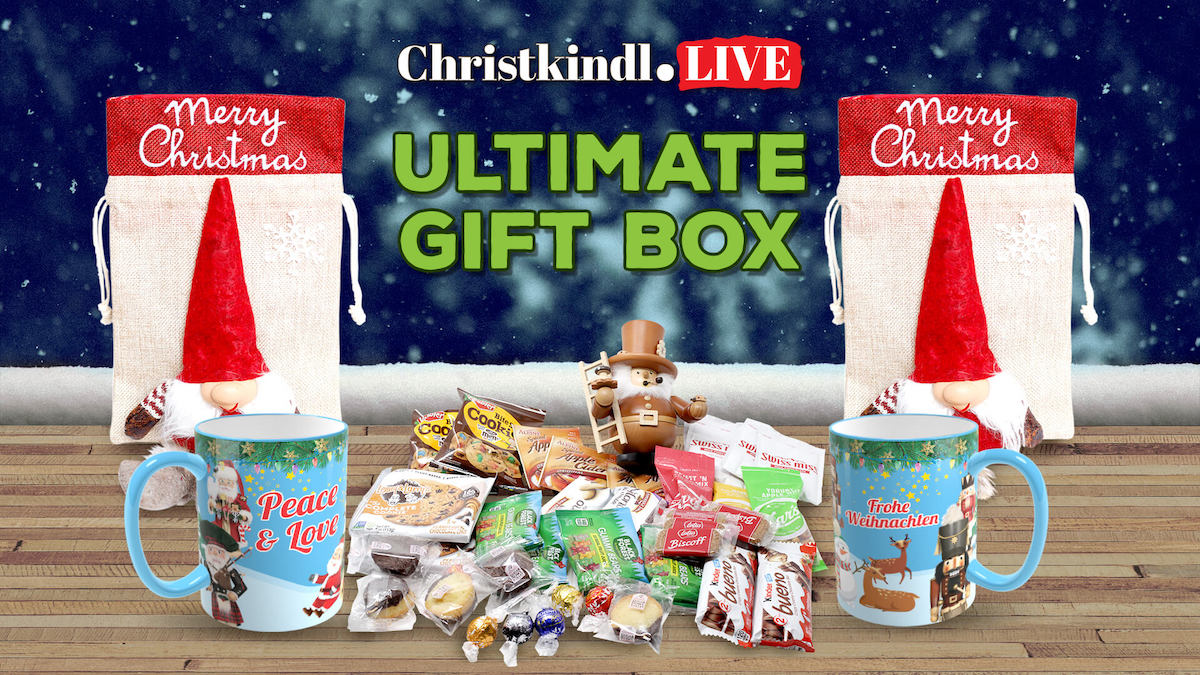 Learn More About Christmas Markets
As we've said, we love Christmas markets. So it should come as no surprise that we have a little more information about them on our website. To read about some of our favorite Christmas market experiences, check out our other articles like Christmas Markets On The Sunny Side Of Germany, 16 Christmas Markets That Will Blow Your Mind, and Nuremberg Christmas Market.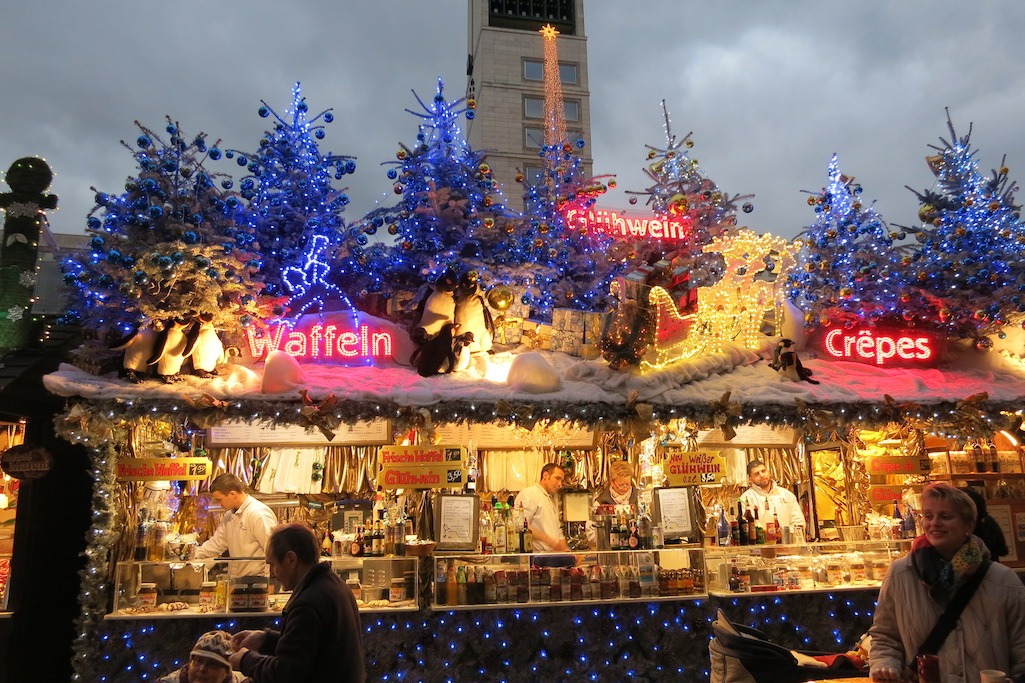 A Taste Of German Christmas
If you'd like to make a traditional Christmas treat, you'll want to try our recipe for Swabian Dambedei pastry. This sweet brioche-like pastry comes from the southwestern part of Germany. It's decorated with almonds and raisins, made in the shape of a man. It's not hard to make at all. But like most breads, it takes a bit of patience to let it rise.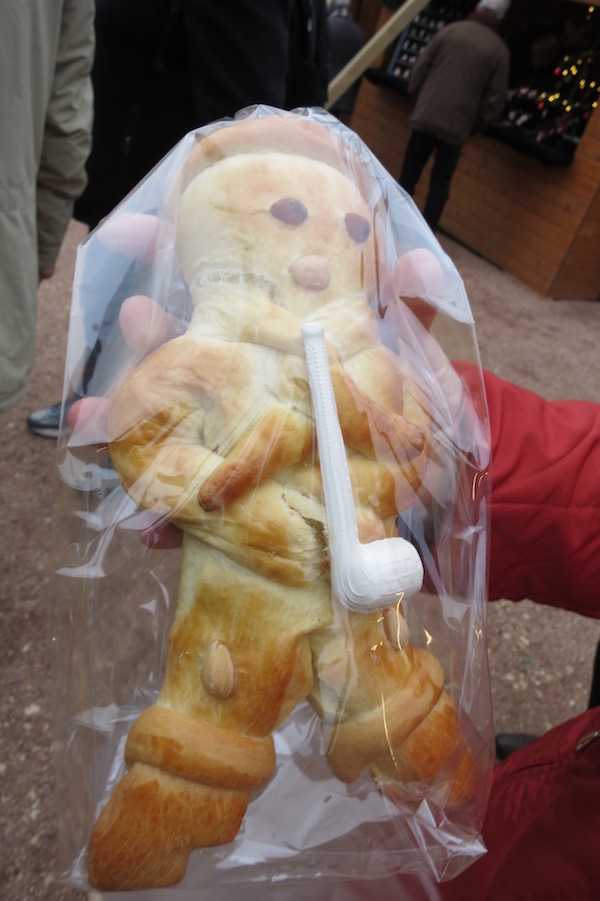 We hope you find yourself full of joy this holiday season.  Food Travelist wishes you and yours a safe and healthy holiday season wherever you may be.
Pin It!