There's mall food, then there's Dubai Mall food. In the land of more than plenty, that makes for an interesting twist on the concept of "global cuisine."
While you might expect to find a lot of Arabic cuisine, in fact, those options are sparse. Instead, Dubai Mall food options include mostly recognizable names in fast casual dining from places like the United States, France, Italy and Japan. But with 150 outlets, you can pretty much find ANYTHING you  might want to eat.
It's crazy to think that you might be able to pick up an insanely good burger from New York's Shake Shack without having to wait in a long line. Or find a seat at The Cheesecake Factory without hanging around forever to get it.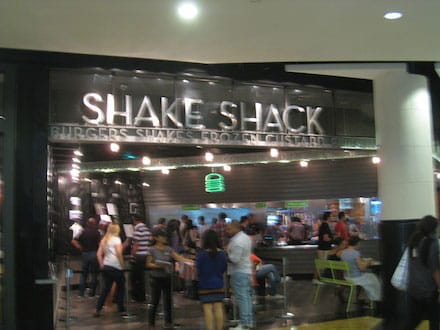 The Entrecôte Cafe de Paris of Geneva with its signature steak and sauce is there. And you'll find Sushi at Fujiyama, pizza at Vanellis, French contemporary luxury cuisine at Fauchon Café, and London Fish and Chips. There's even a Texas Roadhouse there.
Even some of the hottest tickets in Chicago are there, like Eataly and Garrett Popcorn. The magic of these popular concepts may miss a little something when removed from their native context, but to get your tasty treats without having to fight a crowd – kind of fun even half a world away.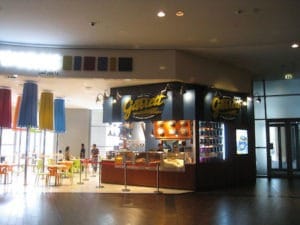 Espressamente Illy of Italy, DÔME Café of Australia, MADO Restaurant and Café of Turkey, and Tim Horton's of Canada are all represented.
If you're looking for something sweet, hold on to your hats. Dubai Mall food includes the famous Laduree of Paris, whose macaroons are craved worldwide and the cakes and pastries of the famed Magnolia Bakery.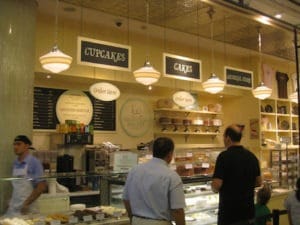 If your sweet tooth feels more like candy, you'll be happy to discover Candylicious, the world's largest candy store originating in Singapore.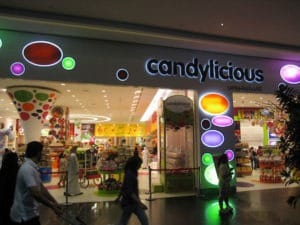 If you're looking for a local treat, you can find it. The Majlis is a lobby lounge offering unique Camel Milk Chocolate in a lavish Arabian atmosphere. You might just want to nibble on some exotic sweets to fortify yourself as you continue to explore the 1,200 shops in this 12 million square foot space.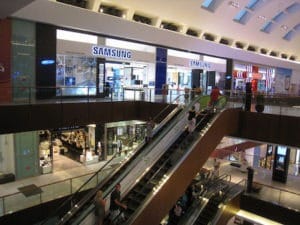 With so many Dubai Mall food options, they truly live up to their promise of providing "Everything you desire."
THE QUICK BITE: Dubai Mall food offers something for everyone and tasty bits from all over the world.