Eat With The Girl From Ipanema
You probably know the bossa nova song Garota de Ipanema (The Girl from Ipanema). But have you had a drink in Ipanema where that song was actually born? Believe it or not, there is a cafe in Ipanema where the musical spirit and taste of Rio de Janeiro come alive in this charming and elegant seaside neighborhood.
Back in the day known as the Veloso Bar, this quaint little spot now known as Garota de Ipanema was a place where composer Antonio Calose Jobin and poet Vinícius de Moraes would hang out, drink, watch girls and collaborate on music.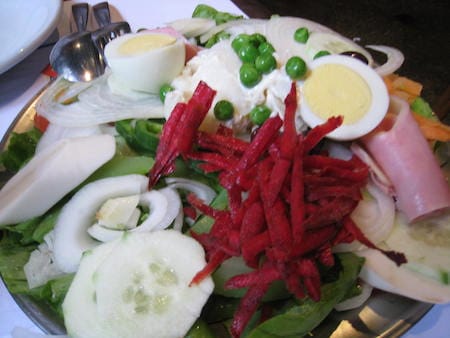 It so happens that one evening they were reminiscing about a young lady named Heloisa, a Rio native who frequently passed by the bar on her way to the beach. She was tall and tan with sparkling green eyes and dark long hair – just the ticket for muses to smile and help those fellows write the second most recorded popular song in history (The Beatles' Yesterday is number one, in case you were wondering).
If that isn't enough fun for you, well, then you can actually eat something at this little corner spot. They have a fabulous picanha, sizzling steak you cook on a hot grill right at your table. There's also plenty of seafood, sandwiches, and, as in most of Brazil, outstanding fresh fruit and vegetables in abundance. There are also, of course, plenty of libations.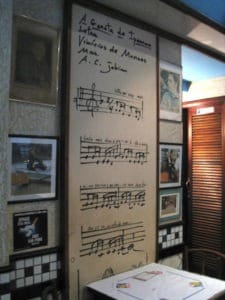 Garota de Ipanema is on a busy street, and usually full of folks looking for inspiration, or at least a good time people watching. If you're looking for a fun spot with a bit of musical magic, give it a try.
Check out the latest from Garota de Ipanema at their fun and informative Facebook page. And, if you want to see more about the girl who inspired the song, check out her website too!"
THE QUICK BITE: Have a drink or a nibble at the place where The Girl From Ipanema was conceived.