Join us and our sponsor AARP Member Advantages on Wednesday, September 30th for a very special #foodtravelchat at 8pm ET. We'll be talking Best Kept Dining Secrets. We'll all be sharing our own very special dining tips and secrets. You won't want to miss it.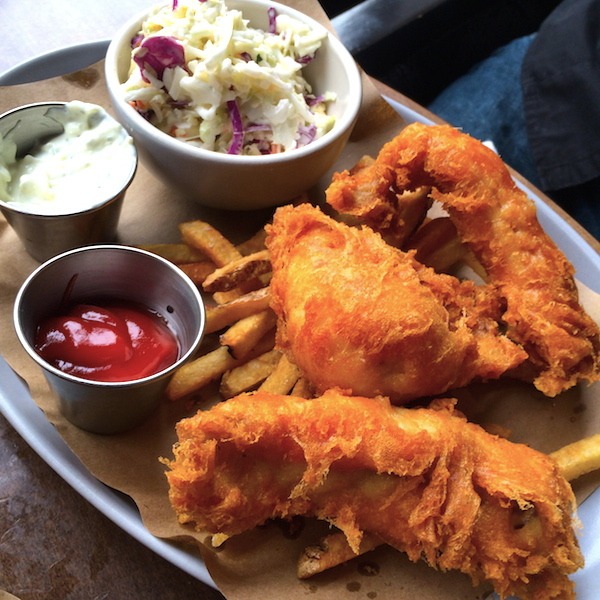 If you haven't joined FoodTravelChat yet, this week it's time to join. We spend one hour talking food, travel and fun! Food Travelist and our trusty #FoodTravelChat moderators will send out 10 questions around the topic of Best Kept Dining Secrets. The chatters will then answer the questions with their own unique, information and sometimes hysterical answers.
Just log onto Twitter. Type the hashtag #foodtravelchat in the search bar. Click on the "all tweets" tab and you can follow the conversation.
You'll see the questions and be able to answer throughout the hour. Be sure to include the number of the question and the hashtag #foodtravelchat in your answers so no one misses your tweets.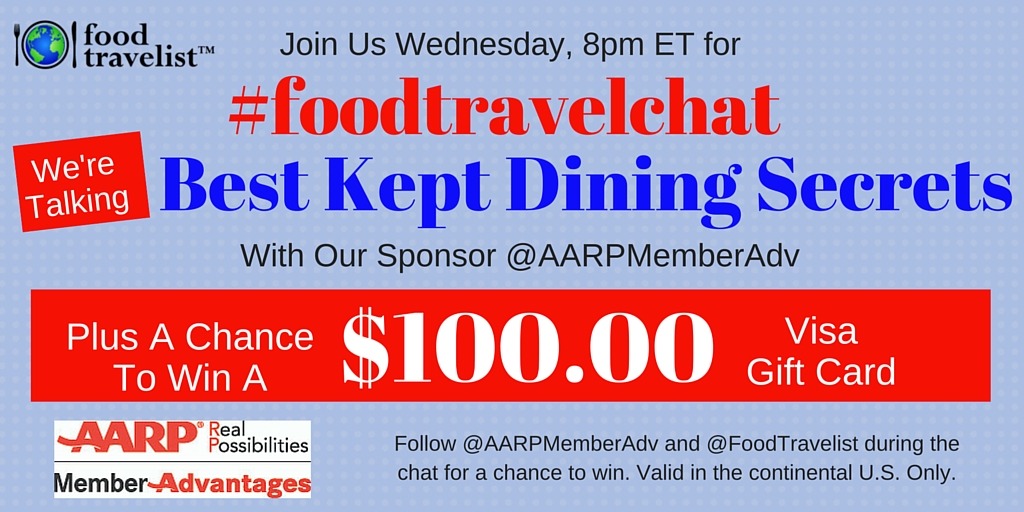 To make the chat even more fun, we'll be giving away a $100.0 VISA gift card to one lucky winner. Just follow @AARPMemberAdv and @FoodTravelist on Twitter and join the chat to be able to win. Winner must be in the continental United States.
Good luck and see you all on Wednesday, September 30th at 8pm for #foodtravelchat.