You know we love great food – so much so that we travel around the world in search of it. That, of course, is what distinguishes us as Food Travelists. So when there's something exquisite that we can get right in our own backyard, we get really, really excited. And we've found something so natural and delicious that we wanted to share it with you.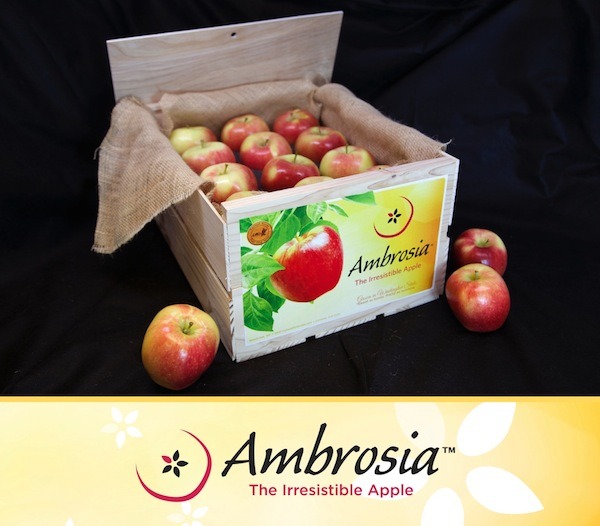 Disclaimer: We were provided with Ambrosia™ apples to taste and made up our own minds about them. We were not financially compensated for this post and the opinions expressed are our own.
Do you love apples? We do. And we were delighted to be introduced to a new apple variety that came about in a most unusual way in the food development world – naturally! Yep, that's right. The Ambrosia™ apple was discovered as a chance seedling in the Similkameen Valley of British Columbia, Canada in 1990. Unlike most modern varieties that result from hybrids of two varieties, the Ambrosia apple developed under the guiding hand of Mother Nature. Wilfrid Mennell (of the Mennell family, who owned the orchard) named the apple "Ambrosia," which in Greek mythology is the name of the food of the gods.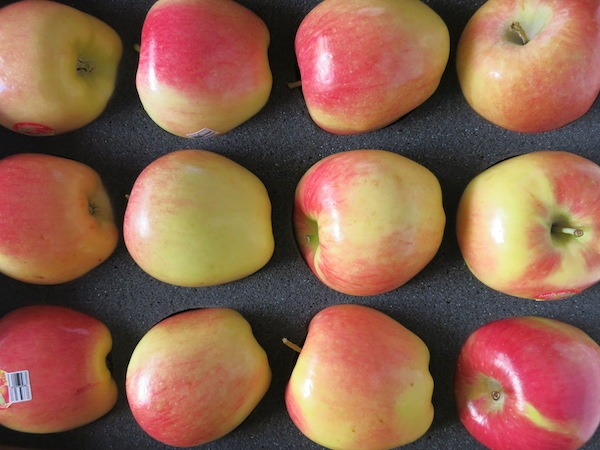 Ambrosia, which uses the tagline "The Irresistible Apple" lives up to its name. On the sweet side, if you like a Fuji or Gala, then Ambrosia fits right between, though we also love tart apples and find this one just as tasty. The coloring of the skin is a lovely melding of pink and gold, while the flesh is crisp and tender with a sweet, honey-like flavor.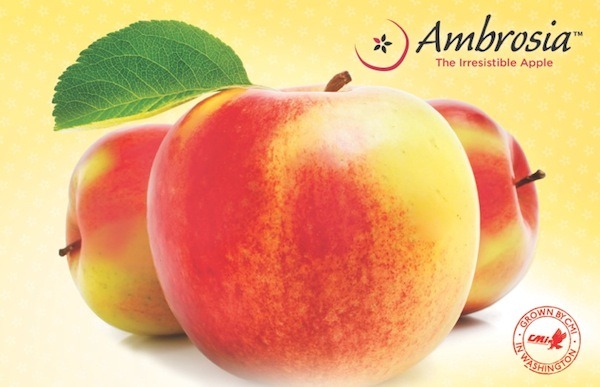 There are plenty of ways to enjoy apples and you can probably come up with any number of recipes that take advantage of the sweet Ambrosia. Our Pork Chops with Apples and Onions, for one. There's also apple pie, apple fritters,  apple stuffing, appletinis and, well, you get the idea. There are even recipes being developed specifically using the Ambrosia apples like Tunnel of Ambrosia Cake, Old-Fashioned Apple Dumplings and Braised Chicken with Ambrosia Apples. Check them out here.
And while we love cooking with these delicious fruit, we have to admit that our very favorite way to enjoy them is just as nature intended. We had a heavenly experience pairing them with good old grilled cheese. Sounds great, right? Well, it was. We even hosted a cocktail party where the apples were put on a cheese platter with some other fruit and had to refill more times than we could count. The Ambrosia apples are a hit any way you look at it.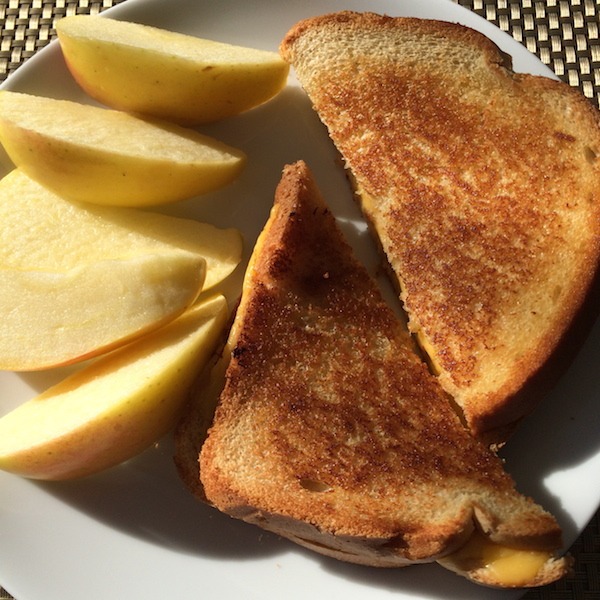 You may not know this, but it takes quite a while for a new apple to make its way to market. Fortunately, the McDougall family in the Wenatchee Valley of Washington State decided to add Ambrosia apples to the fruit they've been growing for more than a century in the U.S. After 10 years of orchard development, Ambrosia apples are now available here and around the world.  They're rising in popularity very quickly. In fact, the Ambrosia is on its way to becoming a Top 10 apple varieties and was recently picked for the gift bags given to non-winning Oscar nominees in major categories. A sweet consolation prize that joins more than $80,000 worth of merchandise in their gift baskets.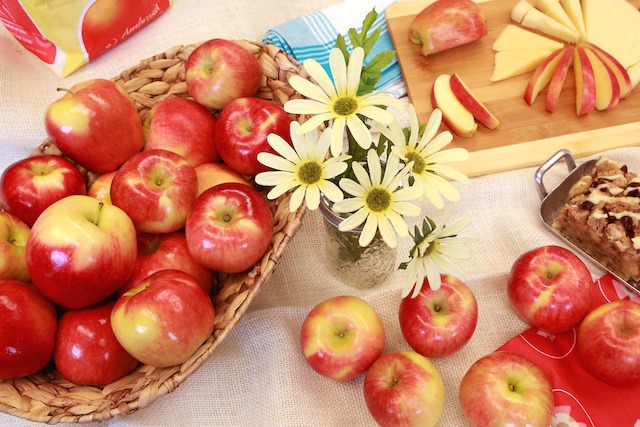 But as much as we like them, you really won't know what we're talking about until you try them out for yourself. They're available at lots of stores like Mariano's here in Chicago as well as Costco, Safeway, H&W Produce, Walmart and more. We'd love to know what you think. How about them apples?

THE QUICK BITE: Do you love apples? We were delighted to be introduced to a new apple variety, the Ambrosia™ apple, which is sweet, delicious and one of our new fave food discoveries.