If you're looking for a fun place to have dinner in Johannesburg, head to Nelson Mandela Square for delicious African flavors and entertainment at Lekgotla.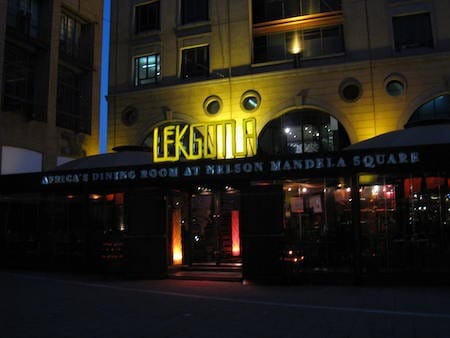 Lekgotla means "The Meeting Place," the perfect name for this open-hearted restaurant that seats up to 500 people.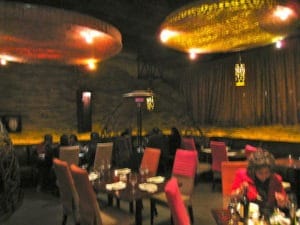 The decor, which is reminiscent of different African environments is fun. But the real fun came when we got our faces painted. Colors, shapes and symbols all have special meanings in African tribal culture. We let our artist do whatever pleased her. The process was exciting and super fun.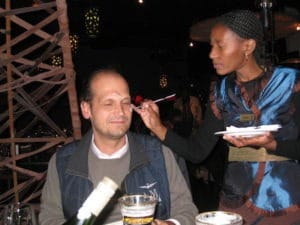 Known as "Africa's Dining Room," Legotla's exotic cuisine fuses contemporary African flavors with continental and Moroccan fare.
The extensive menu includes many options, from the wild, such as Springbok or Crocodile Carpaccio to the mild, such as Grilled Chicken Breast and Blackened Salmon.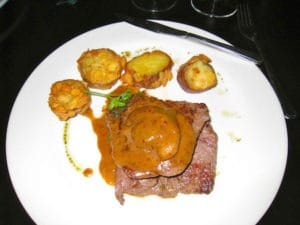 One of the favorite dishes is Egyptian Prawns. Flavored with cardamom and lemon, wrapped in ktaifi pastry (which is like shredded wheat) and set on grilled feta cheese they're full of flavor.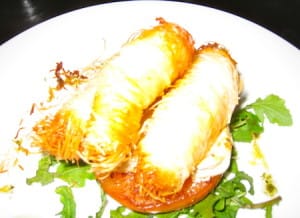 South Africa is also known for its delicious wines, which Lekgotla has in abundance.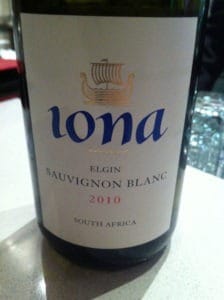 Desserts include local treats such as Koeksisters, a delicious South African buttermilk pastry in a spiced syrup served with toasted pistachios and vanilla ice cream. And to be sure you have a fun Johannesburg dinner, you're treated to live music too.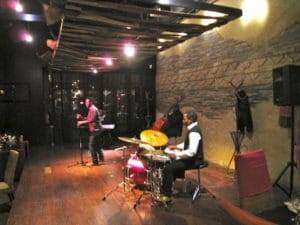 So, if you're looking for some place fun to eat in Johannesburg, check out Africa's Dining Room, Lekgotla restaurant at Nelson Mandela Square.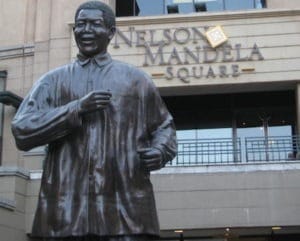 THE QUICK BITE: For a fun dining experience in Johannesburg that includes everything from face painting, to live music and exotic eats, try Lekgotla in Nelson Mandela Square.