Going Gypsy? What's the first thing that comes to mind when you hear this phrase? Me, being a grounded Cancer crab who loves her home just as much as she loves to travel thought, "Hmm. Doesn't sound fun to me."
But after reading the opening preface of Going Gypsy: One Couple's Adventure from Empty Nest to No Nest at All, writers David and Veronica James had me hooked. I have to confess that I thoroughly enjoy reading their blog The Gypsynester and have been following their madcap adventures since I had the chance to meet them in person while attending our first TBEX conference. David and Veronica are the nicest people, and when we started Food Travelist our goal was to meet amazing people around the world and make new friends. They certainly fit the bill.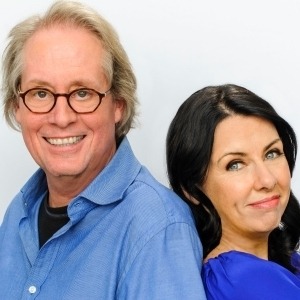 After successfully raising three children, David & Veronica thought, "What's next?" As a self-described helicopter mom, Veronica just couldn't imagine her life not constantly obsessing about her children and family. And David, as a former world-traveling troubadour, had quit a band and all the commitments that came along with that and was ready to show Veronica all the wonders of the world. The trick was getting Veronica the homebody sold on the idea.
The story unfolds in a funny and heartfelt tale with each of them taking turns as they tell the adventures from their own perspective. This is an important dynamic of the book as you see two truly unique yet loving stories come to life.
It's truly wonderful to see these two not only rediscover each other but also bravely face their fears and come out even stronger on the other side. Selling everything, leaving their home and crossing the country in a used RV was just what they needed to find out what was next.
I especially loved David's penchant to stop and see all the different and unusual local attractions from the giant ball of paint to the corner of Winslow, Arizona these are all stops I would want to make myself.
Of course, we would be interested in all the food they explored along the way and they didn't disappoint. Veronica and David have a way of challenging each other, which makes for some rather unusual and questionable food choices.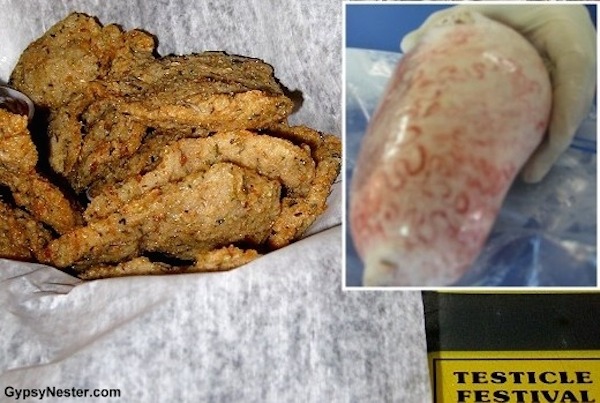 From the infamous Rocky Mountain Oysters at a Testicle Festival (yes it does exist, although they missed it by a couple of days) to Grilled Guinea Pig in South America, they have tried a lot of unusual and delicious food.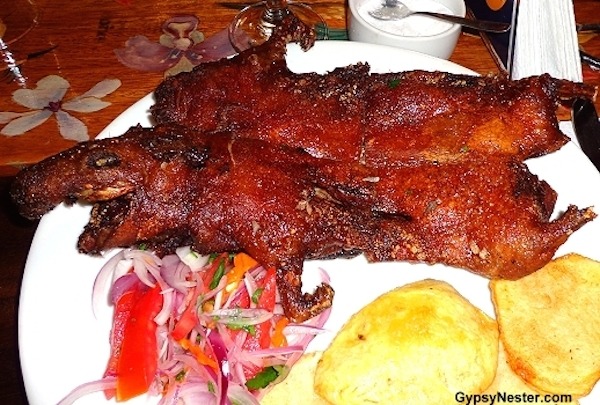 I was especially intrigued by the deep-fried cheeseburger although I'm fairly certain every cardiologist in the world would nix that idea.
Going Gypsy is a terrific true story and will be enjoyed not by just soon-to-be empty-nesters but anyone who loves a good real-life tale and wants to learn more about the beautiful, surprising and tasty world  in which we live.
Going Gypsy: One Couple's Adventure from Empty Nest to No Nest At All, $16.95
THE QUICK BITE: Going Gypsy: One Couple's Adventure from Empty Nest to No Nest At All is a funny and engaging look at how a couple sold everything and decided to travel the world.