It was one year ago that we decided it would be fun to start a food travel chat on Twitter. There were plenty of food chats and plenty of travel chats, but there was no chat that was dedicated specifically to the fun of culinary tourism. So, as they say, necessity is the mother of invention, and on May 7, 2014 #foodtravelchat on Twitter was born.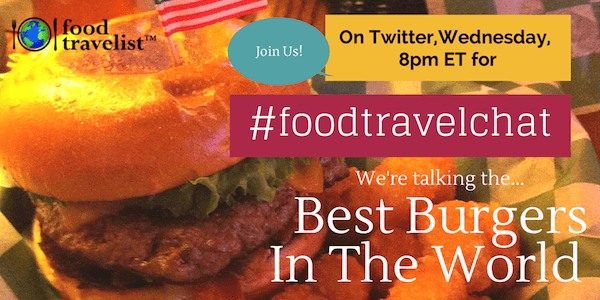 Every Wednesday night from 8pm ET/ 7pm CT/ 5pm PT U.S. time during the past year we have enjoyed an incredible array of topics, lots of great sponsors, wonderful photos and stories, from touching to hilarious – all in 140 characters or less. But what we enjoy most is meeting the amazing chatters who have joined us throughout the year, from places all over the world.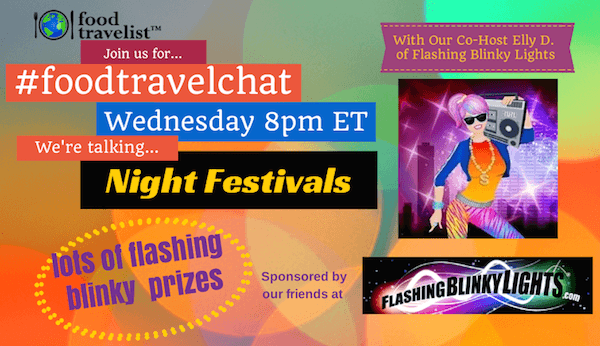 We have grown into a truly global community. Every week we gather together, having a virtual dinner (or sometimes cocktail!) party, sharing, laughing and enjoying one another as we answer 10 questions around a single topic. We have plenty to dish about as our common language is food and drink, and it's a wonderful party.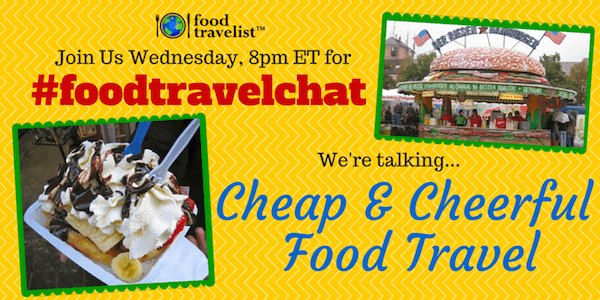 To give you a taste, we have chatters from Australia, Singapore, Cambodia,  Spain, South Africa, UK, Russia, Japan, Nepal, UAE, India, Peru, Thailand, Qatar, Italy,  South Korea, Ethiopia, Denmark, Poland, Iran, Morocco, Portugal, Egypt, Guatemala, Saudi Arabia, Pakistan, Myanmar, Philippines, Honduras, Indonesia, Greece, Mexico, Ecuatorial Guinea, New Zealand, Canada, Taiwan, Cameroon, Norway, China, Bangladesh, Thailand, Slovakia, Costa Rica, France, Belize, Ecuador, Germany, Fiji, Hong Kong, Croatia, Switzerland, Colombia, Norway, Vietnam, Cuba, Kuwait, Romania, Argentina, Israel, Georgia, Barbados, Kenya, Trinidad and Tobago, Kuwait, Uganda, Luxembourg, Turks and Caicos, Estonia, Guernsey, Maldives, Czech Republic, El Salvador, Sweden, Tanzania, Hungary, Peru, Virgin Islands,  Georgia, Iceland, Malaysia, Belgium, USA, Jordan, Dominican Republic, Bahamas, Armenia, Monaco, Zambia, Chile, Anguilla, and Turkey…just for a start!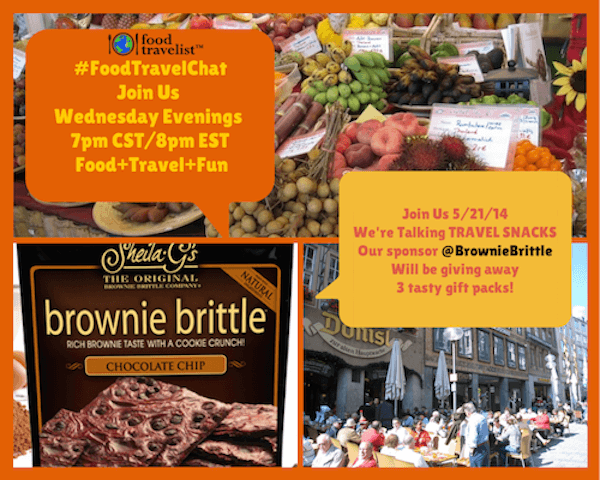 We've added amazingly devoted, fun, insightful, well-fed and extremely well-traveled moderators, including the incredibly devoted pair from @ourtastytravels, who stay awake during the wee hours of Netherlands time in order to participate. Our other wonderful moderators include @DadsBeerTravels, @DishOurTown, @ant_kneee, @kathybiehl, all of whom bring their own special sparkle to the weekly conversations. We couldn't do it without them.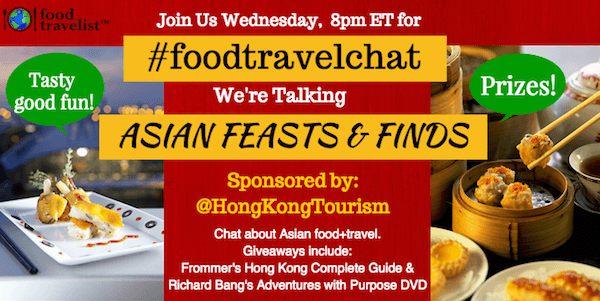 Our first chat on May 7, 2014 had 267 tweets during the hour. Our latest chat had more than 2,000 tweets during the hour.  We've had special co-hosts join us as well. Folks like professional photographer Angie Garbot @PhotosByGarbot, chef and author Anupy Singla @IndianApplePie, chef and consultant @ChefJYH, professional nomads @gypsynester, executive chef and Food Network Star finalist Michele Ragussis @MRagussis and many, many more. Our topics have run the gamut from Sweet Beaches, Culinary Travel Surprises, Food Travel Gadgets & Gizmos,  Favorite Street Food, Asian Feasts & Finds, Global Tummy Warmers, Destination Dining, Night Festivals, Candy Around The World, and much, much more. And we've even done live chats from New York City to Nevis.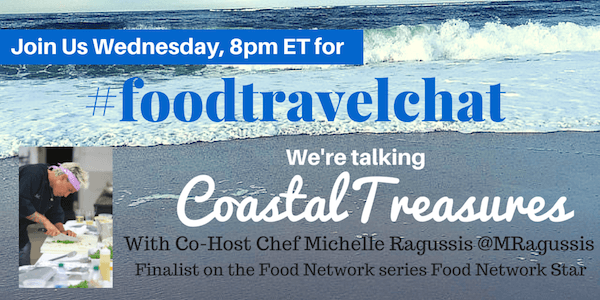 And our sponsors have been a big part of the fun as well. They provide us with inspiration for new topics, fantastic insights, and sometimes great giveaways as well. Variety packs of @BrownieBrittle, books and videos from @HongKongTourism, RFID travel wallets from @Allett, flashing blinky light collection from @EllyD_FBL, and of course, wonderful products from @HamiltonBeach, for whom we have become Brand Ambassadors of their Good Thinking, which we love.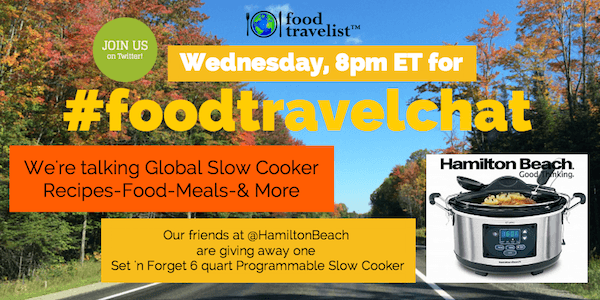 It's been an incredible first year, and we are so happy to have you be a part of it. We look forward to the future of sharing food travel experiences with everyone around the world. We truly believe that we can connect with one another no matter what our differences using food and drink as our common ground. Thanks for sharing this journey with us during #foodtravelchat. Can't wait to chat with you soon!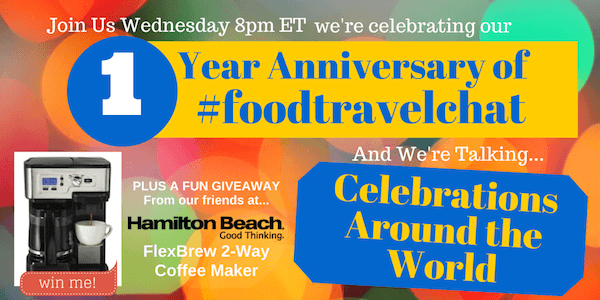 So thank you for a wonderful year! If you're not already following us on Twitter, please be sure to do so. We're at @FoodTravelist and @FoodTravelChat. And we'll look forward to dishing it up with you during#foodtravelchat on Twitter every Wednesday at 8pm ET/ 7pm CT/ 5pm PT.
THE QUICK BITE: It was one year ago that we decided it would be fun to start #foodtravelchat on Twitter. We have grown into a worldwide dinner party where everyone brings a dish. Join us!