How To Travel to Cuba Legally Without A Costly Tour
We're thrilled to have Jennifer Kirk as a guest host this week. Jennifer visited Cuba in November of 2016, spending two incredible weeks in the country visiting over half a dozen cities, towns and sights. From celebrating Thanksgiving in Havana to being there when Fidel Castro passed away, Jennifer has many awesome experiences to share. Over the coming weeks she'll be sharing a series of guides on Cuban travel for Americans wanting to visit the Pearl of the Antilles. You can find her on Twitter at @The_Jenius and see more photos of her Cuban adventure on Instagram at @365Cuba.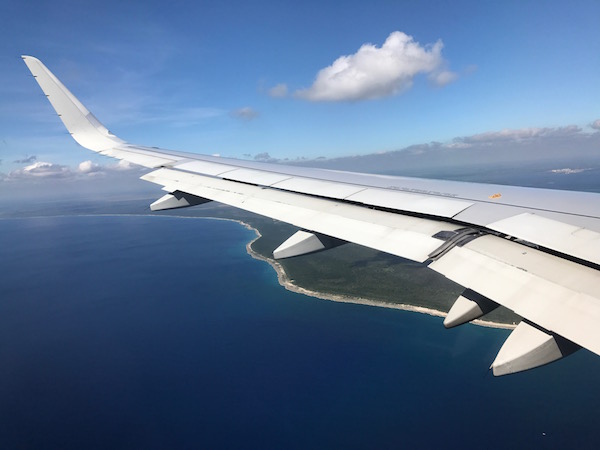 March 15, 2016, was a red letter day for many Americans who dreamed of visiting Cuba. After decades of heavy restrictions (thanks to that 1960 embargo), President Obama eased restrictions for travel to the Caribbean island. After 54 years, the American Embassy in Cuba has reopened it's doors. Now, Americans can travel legally to Cuba under 12 categories as long as the purpose of the visit isn't tourism. With the relaxed rules, a record 140,000 Americans are estimated to have visited Cuba in 2016. But visiting still can be confusing and intimidating. How can an American visit a country on a vacation but not be a tourist? Can you visit Cuba legally on your own, without a costly tour group? How do you get a visa? The questions can be endless. But don't worry, I'm here to answer them all and show you traveling to Cuba doesn't have to be a sea of stress and red tape. And best of all, you can go without a costly tour group (some of which cost upwards of $10,000!).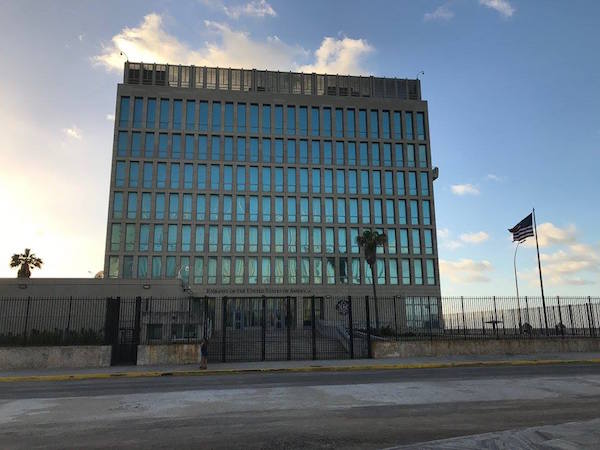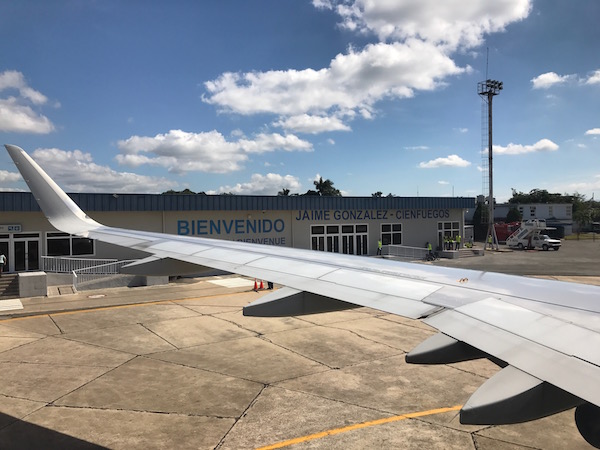 First, you must decide which of the 12 categories of travel you will be visiting Cuba under. The most common for those without family in Cuba are People to People or Support of the Cuban People. Both are very similar — it simply means that traveling under one of these categories are educational and cultural, i.e. you'll be visiting museums, music performances, interacting with locals, etc. It is still illegal to visit strictly for tourism, so please don't go and just sit on a beach and drink out of a coconut all day. Not only is it not allowed, you'll be missing out on all the wonders Cuba has to offer. The U.S. Government highly encourages Americans to support the Cuban people in their quest for capitalism and democracy, so staying in a casa particulars (a privately owned B&B) and eating at paladars (privately owned restaurants in homes) are easy ways to ensure your trip falls under Support of the Cuban People while you visit. Hire local guides to show you around and teach you the history of the city and and you're extra golden – learning AND supporting at the same time. You are required to keep an itinerary of your visit and the sites you visit as documentation of the reason for your trip. Legally, you must keep this record for five years. However, no one asked me for mine and I've never heard of anyone needing to present this to anyone before, during, or after their trip. Despite this, it's still best to obey the law and prepare one before you go.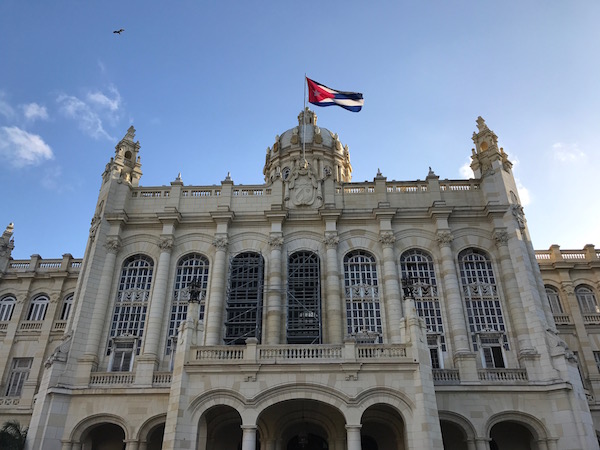 Once you've decided the nature of your trip, you can book your flight. Flights directly into Cuba from the U.S resumed on August 31st, 2016 and into the capital Havana on November 28th, 2016. American Airlines, JetBlue, Delta, Southwest and many other American carriers have already resumed flights into Cuba. The rush to enter Cuba has led to a price war on travel to this Caribbean island. I flew American Airlines from San Francisco to Cienfuegos for a little of $230 one way. It's even easier now to find roundtrip fares from major cities under $300. It's cheaper for me to travel to Cuba than to visit New York City or Washington, D.C.! Once you book, the airline will call to confirm you are traveling under one of the 12 allowable categories. Again, they ask for no documentation or "proof", your word alone is all that is required. My call lasted all of two minutes.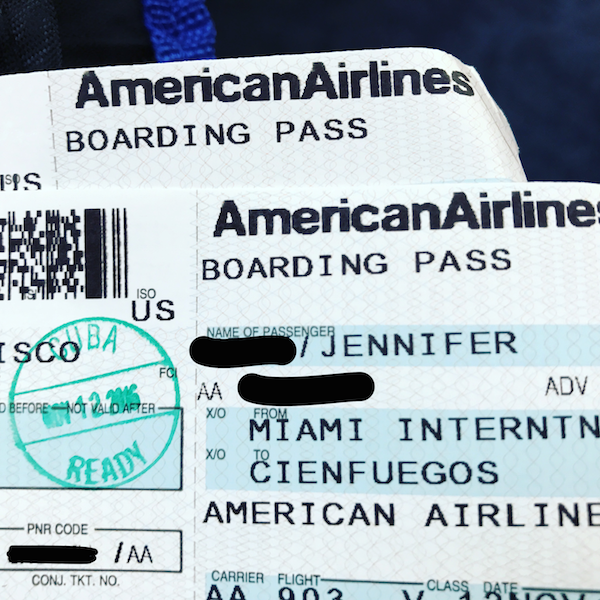 After you've booked your flight, it's time to apply for your Visa so you can get the elusive Cuba stamp on your passport! You can do this online through Cuba Travel Services, who most (if not all) airlines work with to ensure travelers are legally entering Cuba. Simply fill out the short form, pay a fee of $85 and in two days my Visa was sent via FedEx to me. You will need declare your category when you apply, and the travel service will also call to verify your reason of travel. Again, they will take you on your word. They will also offer to help book tours, cars, hotels, etc. but I recommend using websites such as AirBnB and HomeStay to ensure you're not staying in government run hotels, but with the local people.
Again, not only are you declaring this is what you intend to do, but staying in a Cuban home is fun and will let you experience what Cuban life is really like. Once you get to the airport, be sure to hit their service desk to before heading to your gate. You will need a stamp on your visa that says "Cuba Ready". This is just a quick check to ensure you do have a visa and it matches your passport. It takes only a few moments to show your paperwork and then you'll be able to board your plane headed to Cuba!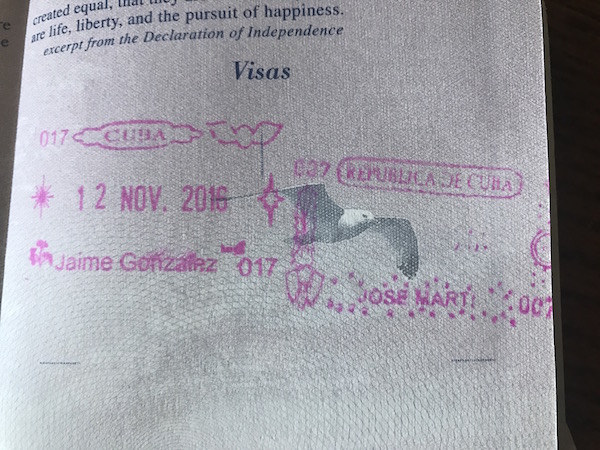 One last important piece of advice before you board your flight to Cuba – banking restrictions have still not been lifted and Americans are unable to use American credit cards or ATM cards. Even if you have a credit card issued in another country, not many locations accept them as a form of payment (except a few large hotels). The country runs 99% on a two currency cash system: CUP for the locals and CUC for tourists. You will need to bring enough cash to last your entire trip. If you run out, you are out of luck! Even if you find an ATM, your card will be frozen if you attempt to use it. My advice is book lodging in advance before you go to cut down on expenses that will eat up your cash on hand.
Additionally, the exchange rate from USD to CUC is dreadful, I brought Euros to exchange. And remember, never change money on the street! Always go to a bank or Cadeca. Lines may be long, and if you're in a small town it's not uncommon for locations to temporarily run out of money to change. I would exchange your funds in large chunks, or all at once, to ensure you have what you need daily. Keep excess cash locked in your luggage or in your room safe. Cuba is a very safe country, but Travel 101 tells us to not carry all of our cash at all times.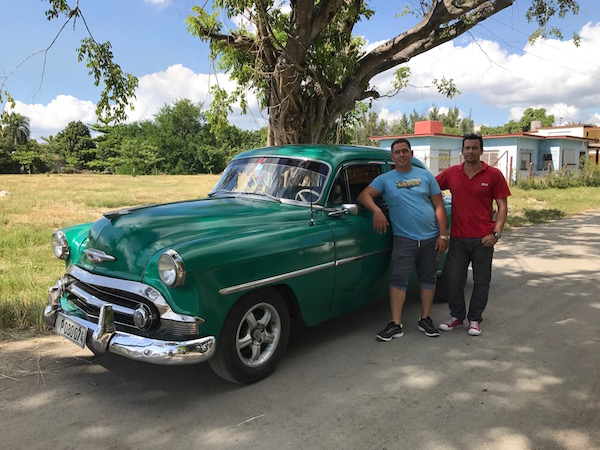 So how much cash should you bring? It's hard to say, it can vary depending on how much of a big spender you are. I averaged $35 USD a night for lodging and under $20 a meal. Transportation from city to city is where your expenses can add up quickly. Depending on distance, a private taxi can cost $60-$100 per trip. If you're looking to save money, you can take the Viazul bus, which are cheaper, clean, run on time and have air conditioning. I was there for two full weeks and spent about $1600. However, I've had non-American friends who backpacked and spent $600 in the same time period. It's really up to you how big you want to go in Cuba, but always bring more money than you'll think you will need. It's better to come back with some bills than run out!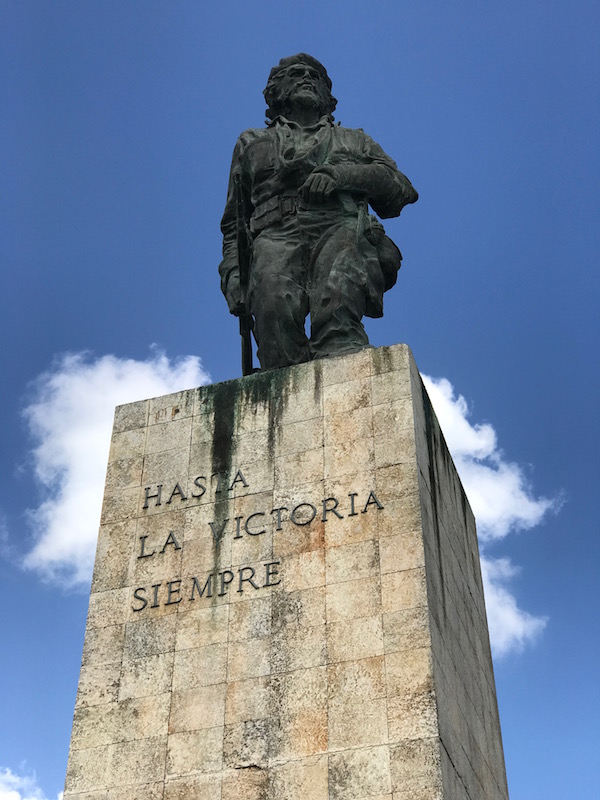 When Do We Leave?
Ready to pack your bags and hit the road now that you're in the know on how to get to Cuba? Stay tuned, up next in my Cuban Travel series are travel guides to Havana, Trinidad, Vinales and Cienfuegos. After all, getting there is only the beginning of your adventure. The real adventure begins when you land!