Istanbul is full of flavors! No matter how much time you have to spend in the colorful ancient city of Istanbul, you will quickly realize how many wonderful flavors there are to experience.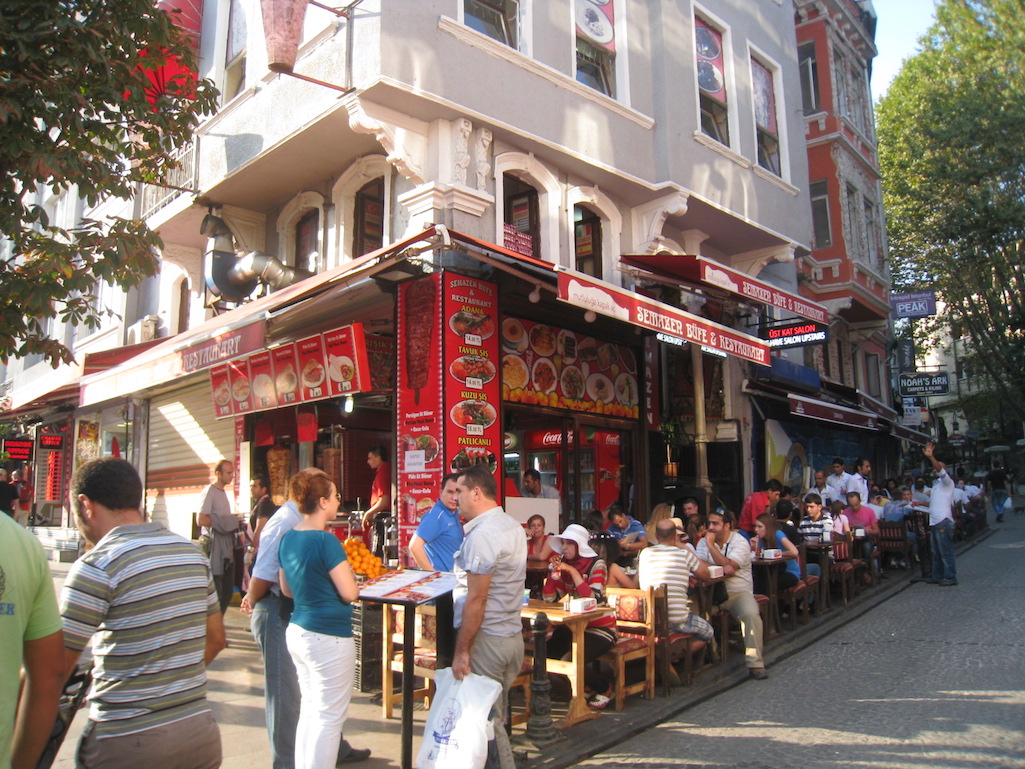 The rich volcanic soil in Turkey provides the perfect landscape for cultivating a cornucopia of delicious fruits and vegetables. Huge tomatoes, cabbages, cucumbers and many other fantastic vegetables are found in the markets and restaurants of Turkey, whether high-end white table cloth types or quick off the street meals. There are many vegetarian dishes that take advantage of these amazing fresh ingredients, and we discovered quite a few exciting new recipes.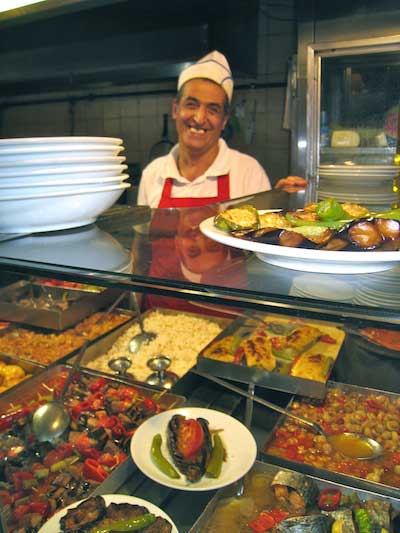 The "Donner kebab" is a popular fast food in Turkey and many other Middle Eastern countries. We saw many spinning cones in Istanbul, from those with just meat (whether chicken, beef, lamb or some combination) and others that have the potatoes and veggies included right on the spit.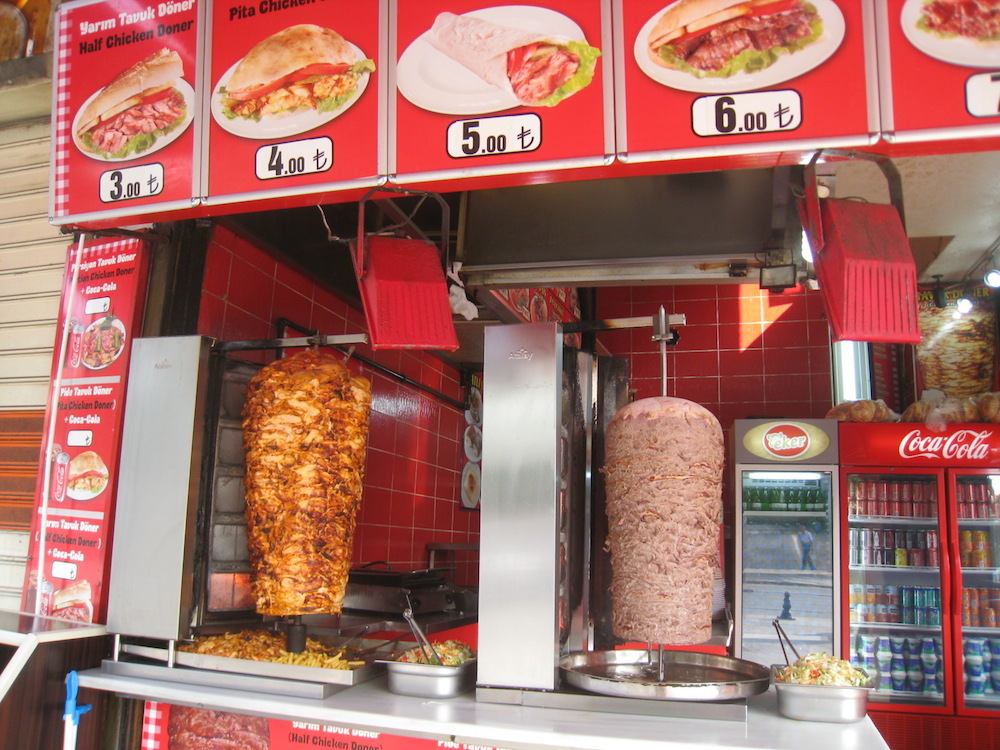 Istanbul is a fantastic place to visit if you're a vegetarian or someone with some other special dietary concerns. There's plenty of fresh seafood for those lovers of fish and shellfish too. We had more than a few meals that contained wonderful combinations of legumes, rice, veggies and spices that were satisfying and delicious. Istanbul is full of flavors, and it's well worth exploring, no matter what you like to eat!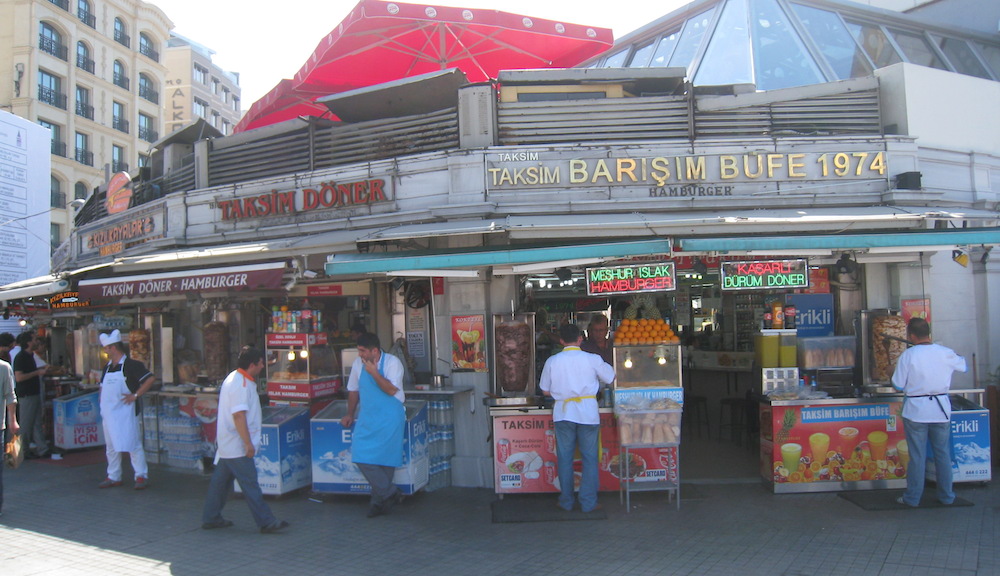 THE QUICK BITE:  Istanbul, Turkey is a Food Travelist's delight. A feast of flavors await with spices and local tastes such as the popular Donner kebab. Incredible fresh vegetables and salads make it a great destination for vegetarians too.
There are so many wonderful Turkish food cultures. Learn more by checking out these stories: 
Turkish Tea: The Taste and Experience of Turkey
Turkish Delight: Enjoy Food on Vacation