Join Us For #FoodTravelChat
Do you love to talk about food and travel? Then join us for our weekly Twitter Chat #foodtravelchat.  Whether or not you're on Twitter you'll want to join just to be part of this lively weekly virtual global dinner party.
Crystal Blue Waters of St. Croix

Pastel de nata egg tarts in Portugal

Lobsta!!

Burrata Plate at Monteverde
Every Wednesday night at 8 pm ET / 7pm CT / 5pm PT we gather on Twitter for an hour under the hashtag #foodtravelchat to chat and share photos and recommendations about all things Food + Travel.
Haven't participated in a Twitter Chat? No worries! It's super simple. Just log onto your Twitter account and type the hashtag #foodtravelchat into the search bar. You'll see all the tweets that have been sent with the #foodtravelchat hashtag.
When we begin at 8 pm ET / 7pm CT / 5pm PT we'll start asking questions by posting them on Twitter. It will look like something like this: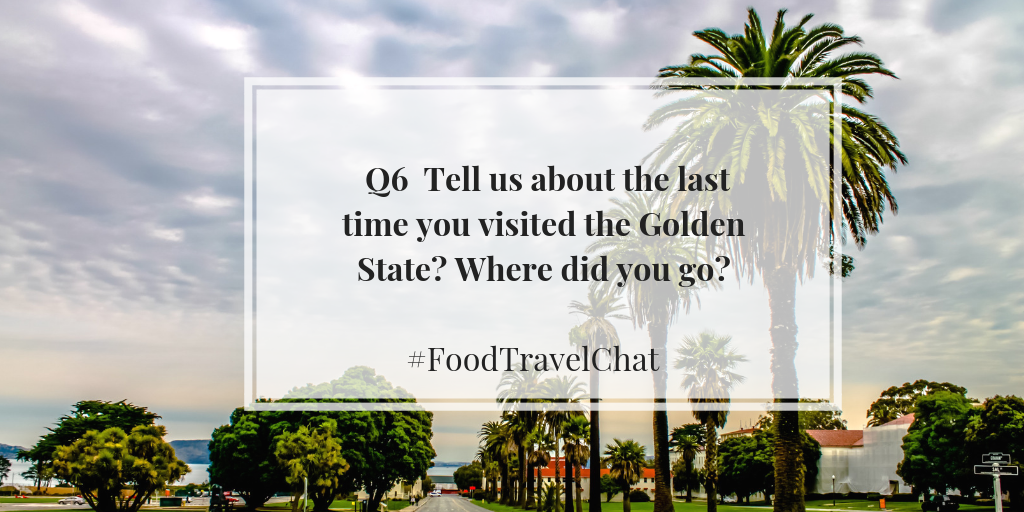 Once the question goes out, chatters respond to it. The answers will look something like this: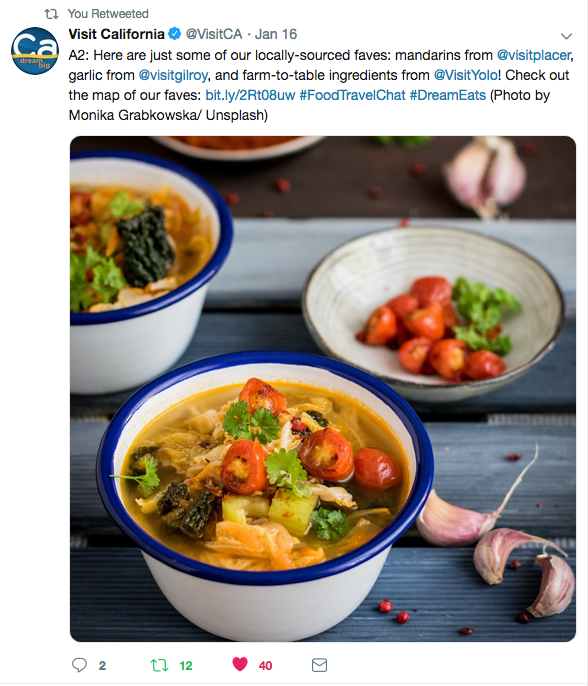 We will ask 10 questions during the hour, giving about 6 minutes for each one. Have fun, be silly – it's all about learning and sharing during #foodtravelchat 
Be sure to include the answer number and the hashtag #foodtravelchat with your answer, otherwise, we won't find your tweet.
If you have trouble keeping up with the thread you can try using Tweet Chat, which lets you pause the feed so you can answer any notifications you have without missing a thing.
Please feel free to tag us by adding @FoodTravelChat or @FoodTravelist to your tweet or "who's in photo" tag that is below the photo you are sharing to be sure that we don't miss your tweet.
Discover Food Travel Chat Fun
Would you like to receive the questions in advance so you can prepare your answers and get your photos ready? We've got you covered. Simply check this tab on the website every week. We'll post the questions every Monday prior to the chat.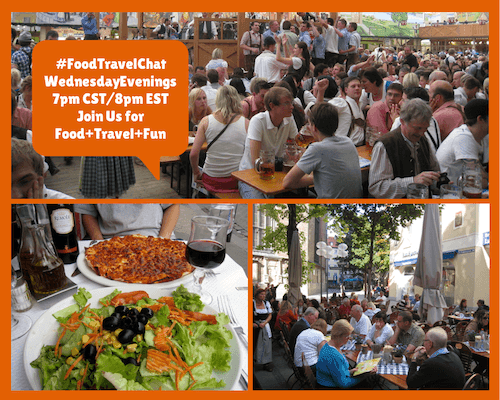 #FoodTravelChat Moderators
We can't make #FoodTravelChat great without a lot of support from our Moderators. We have several wonderful Moderators to help us develop topics and help keep the conversation going for the chat.
The Moderators add their own unique food travel expertise, experiences and laughs throughout the chats. We urge you to follow them all on Twitter.
Sponsoring #foodtravelchat 
We'll often have sponsors and co-hosts that join in the chat with us. Sometimes they give away fantastic prizes just for participating in the chat and following them on Twitter. It's great fun for everyone!
Go follow us on Twitter at @FoodTravelist and @#FoodTravelChat so you don't miss a thing!
Interested in sponsoring or co-hosting a #foodtravelchat?
Send an email to sue@foodtravelist.com and we'll be in touch!