Last Minute Gifts For Dad
Dad may be on your mind a lot, but with schedules being what they are, sometimes we find that we're unintentionally looking for a Father's Day gift at the last minute. Not to worry, here are a few of our favorite ideas for gifts you can get to Dad in a jiffy without anyone being the wiser. Thankfully, quick shipping can come in handy at the very last minute if Dad's not right around the corner.
We received samples of the products and copies of the books below to review. We were not financially compensated for the reviews the thoughts and opinions are our own.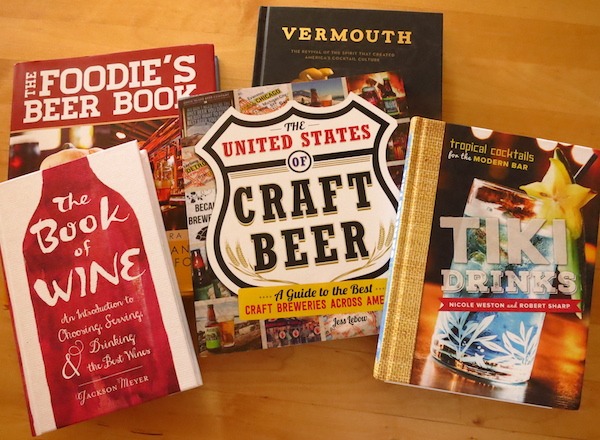 Beverage Books
Many Dads have their own favorite approach to adult beverages. Whether your dad is a fan of beer, wine or cocktails, there are a lot of fun and useful books available to give him new ideas and help him expand his knowledge base. Here are a few of the latest ones we like.
The United States of Craft Beer. Written by Jess Lebow, a beer expert and home brewer, this fun gives you a state-by-state look at the greatest craft breweries across America.
The Foodie's Beer Book. Chef-owners of the Horse and Hound Gastropub in Charlottesville, Virginia Brooke and Luther Fedora share their insights on the art of pairing and cooking with beer for any occasion.
The Book of Wine. If Dad's been intrigued by the world of wine but doesn't know quite how to dive in, Jackson Meyer provides an accessible and thorough introduction to choosing, serving and drinking the best wines.
Tiki Drinks. If cocktails with a fruit star or colorful umbrella are more of Dad's style, then he will love  Nicole Weston and Robert Sharp's definitive guide to tropical cocktails for the modern bar.
Vermouth. When Dad wants his martini extra dry, he might be interested in learning about the revival of the spirit that created America's cocktail culture written by Adam Ford, a lawyer by profession, who founded Atsby New York Vermouth.
Gadgets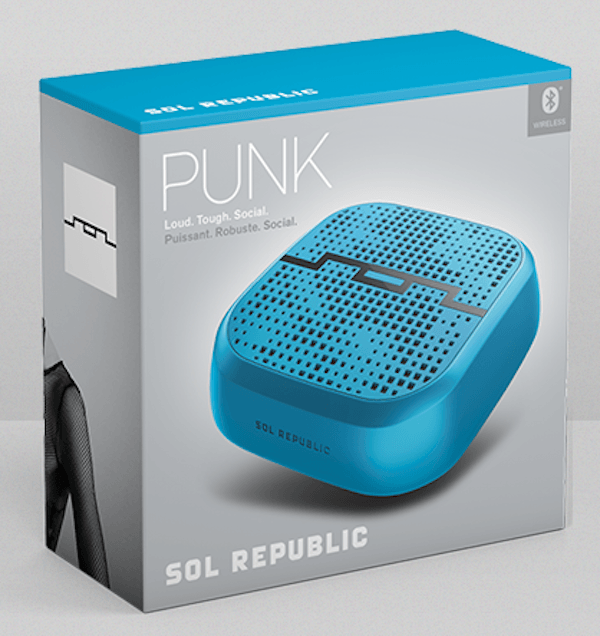 Sol Republic Wireless Bluetooth Speaker If your Dad loves music this little speaker is a real winner! And who doesn't love being able to listen to music when you travel? This powerful little speaker is  amazing. It has loud "fearless" sound, is water & shock resistant, has an 8-hour battery life, 60-foot wireless range and a one-year warranty. We love it for travel but it also gets quite a workout at home too.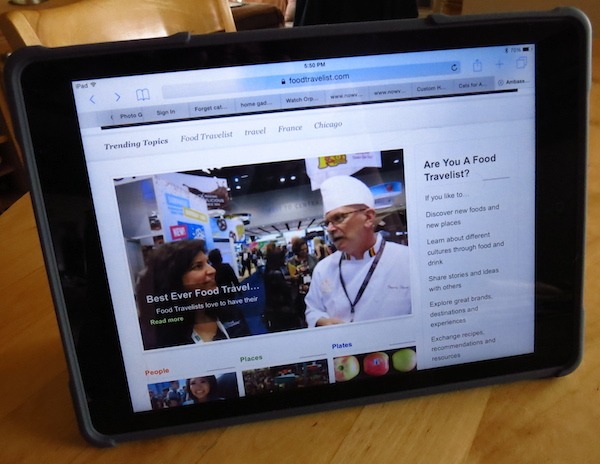 STM Dux Tablet Cases How many times has Dad dropped his tablet and either broken the case or worse the screen? You can put an end to that by picking up this ultra sturdy STM Dux tablet case. Tested to meet or exceed the U.S. Department of Defense Standard, this case survives an extreme drop test from 6.6 ft! Their patented magnetic closure also saves battery life with an instant on/off feature at opening and closing and the firm closure also allows for multiple viewing and typing positions.  The corners are extra rugged and reinforced to protect your tablet if it falls out of your bag or off your tray table while you're trying to get something out of your bag. We've put it to the test on several trips and it doesn't even have a scratch after several spills. Let's just say that some of us have a tendency to drop things and this sturdy case was just what we needed.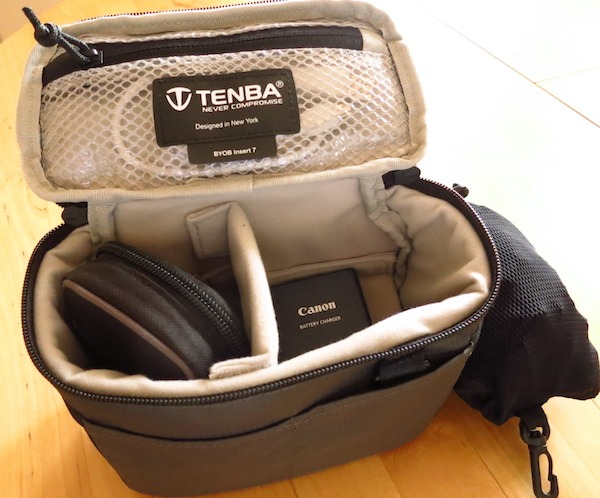 Tenba BYOB Camera Bag Insert Does Dad like to photograph all his travels but hate to lug around a huge and heavy camera bag? Look no further. The Tenba BYOB system lets you bring your own bag while carefully protecting your precious camera equipment. Though light weight it is designed to protect your camera inside a larger backpack, suitcase or handbag. Padded dividers are adjustable to fit your particular equipment needs. There are lots of stretchy mesh pockets on the outside to hold your mobile phone, wallet or other odds and ends. What we really like is the ability to customize the bag for your equipment and all the extra spots for everything you need. There's also a Packlite travel bag available that is super light, folds up and self stows into a built-in side mesh pocket. The BYOB fits nicely into the Packlite bag and the durability of the insert securely protects your equipment. There are several styles available depending on your camera's size and how many lenses you may want to transport. We have been using the BYOB 7 with our point and shoot Canon and all its accessories and have plenty of room for everything, including all the cords, cables, batteries and extra memory cards.
We hope you get some inspiration from our Last Minute Gift Ideas for Dad. Let us know if you have any other unique gift ideas for Dad this year.
THE QUICK BITE: If you're looking for a last minute gift for Father's Day, don't worry. Check out our great gifts for Dad that will make him happy and make you look like a hero in no time.