A Little Greek Restaurant In San Francisico
If you're looking for a Greek restaurant in San Francisco be sure to stop by Kokkari. Before you do make sure you have a reservation because this place is busy!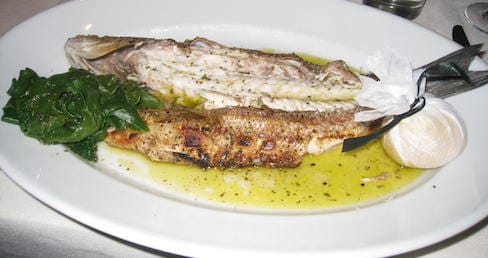 The restaurant provides a modern interpretation of Greek cuisine, together with a splash of Northern California atmosphere. The food is outstanding, and you will find a lot of options for tastes of all sorts. Everything from the classic flaming saganaki cheese (not served flaming at the table but you won't be disappointed, it's delicious) to the fresh fish, kabobs and Greek spreads were all very tasty. There are various options from meat and fish menus, as well as a good variety of vegetarian dishes. Lemon and extra virgin olive oil are found in abundance, as is good crusty bread.
The many starters include baked feta, dolmathes (stuffed grape leaves) and spanakotiropita (phyllo spinach and cheese pies). Entrees include rotisserie and grill items, as well as fish and seafood made in the wood oven, lemon-oregano roasted chicken, and several lamb dishes. There are plenty of salads and soups as well as some creative desserts like ouzo sorbet and baklava ice cream along with other more traditional Greek sweets.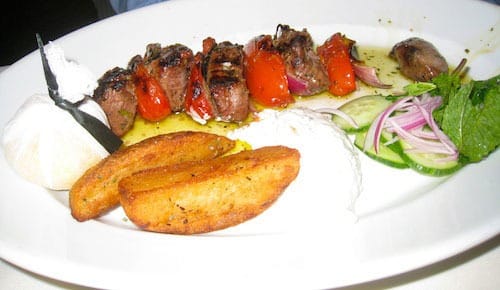 The restaurant is on the trendy list so expect a crowded restaurant. The service is friendly and quick. The atmosphere is warm and comfortable. Classic dishes with fresh ingredients are sure to please any palate.
If you're looking for a great party space there's a private dining area that's lovely.
THE QUICK BITE: For authentic Greek food in San Francisco definitely check out Kokkari restaurant.