Low carb eating certainly has its challenges but it also has some great advantages. Low carb breakfast ideas are easy to get once you think about a few basic ingredients and make them have fun together. For us, that means scrambled eggs as a foundation for building a low carb breakfast that is also a perfect keto diet breakfast.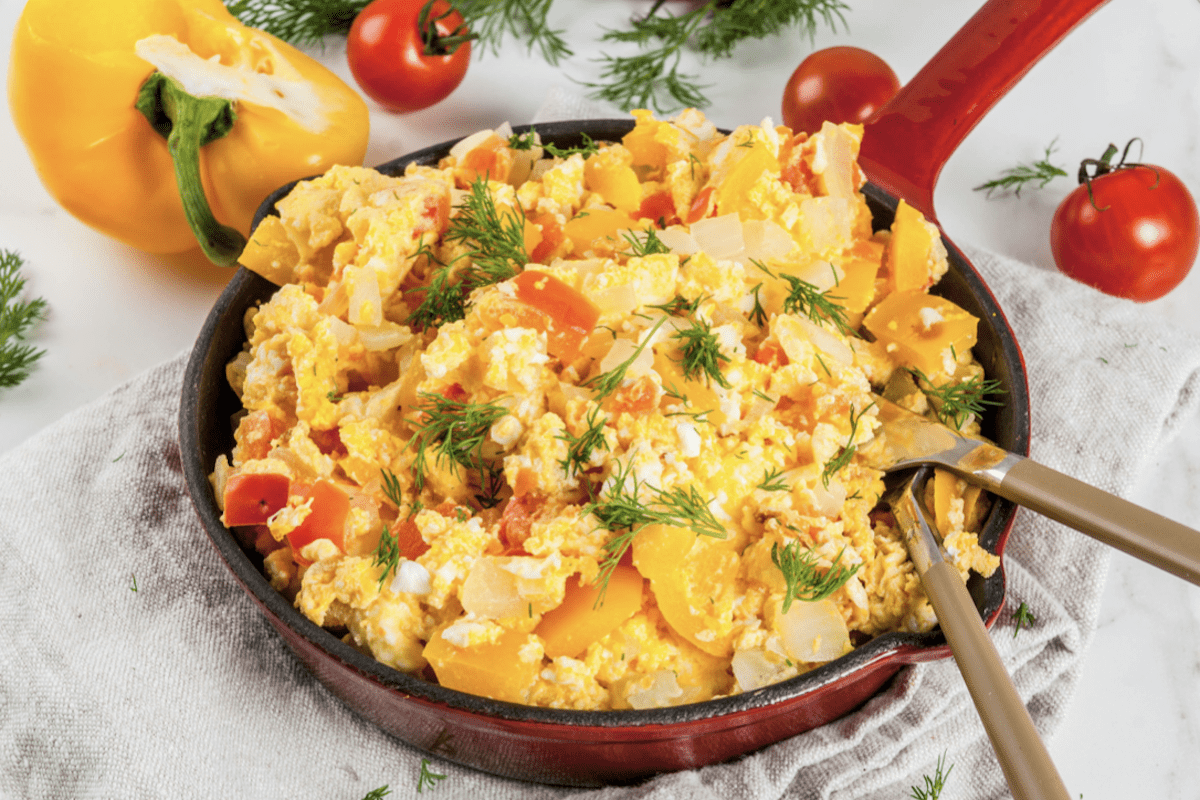 While there may be variations to your specific low carb eating plan and other eating plans that love great sources of protein, eggs are a fabulous starting point. In fact, we don't just eat them for breakfast, but at any time of day.
Low Carb Breakfast Anytime
So while we'll talk about easy keto breakfast ideas and low carb breakfast options, know that you can enjoy these keto breakfast ideas anytime you want.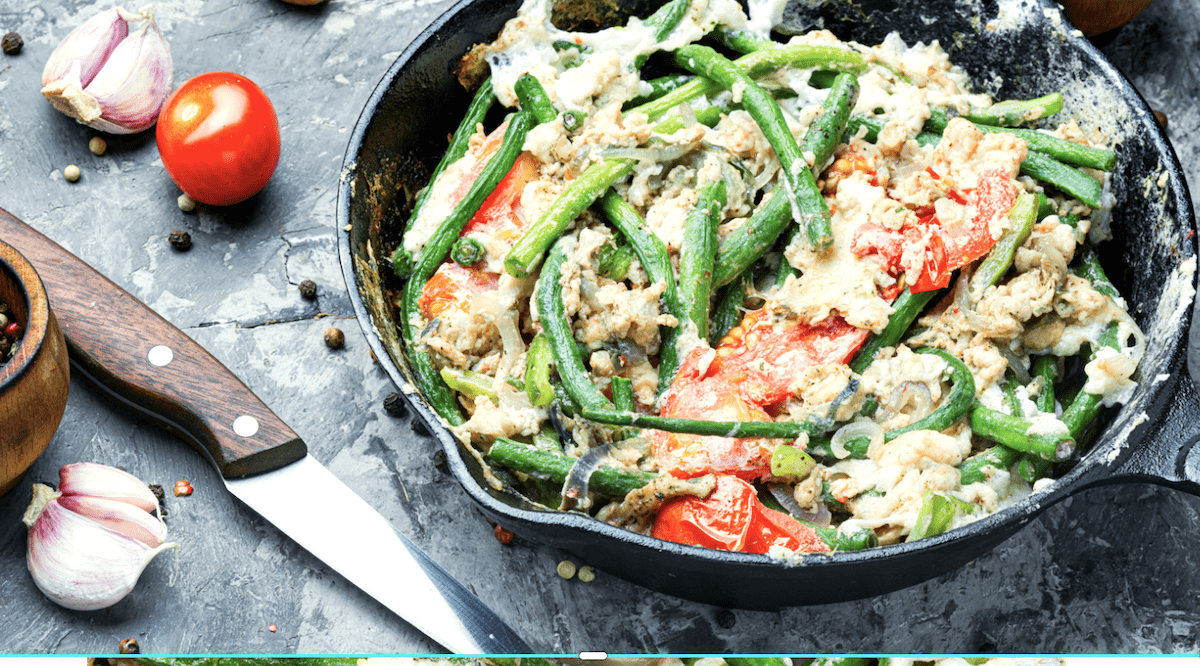 The premise is that we add our healthy and favorite ingredients into scrambled eggs. We're talking scrambled eggs with broccoli. Scrambled eggs with spinach. Scrambled eggs with asparagus or zucchini.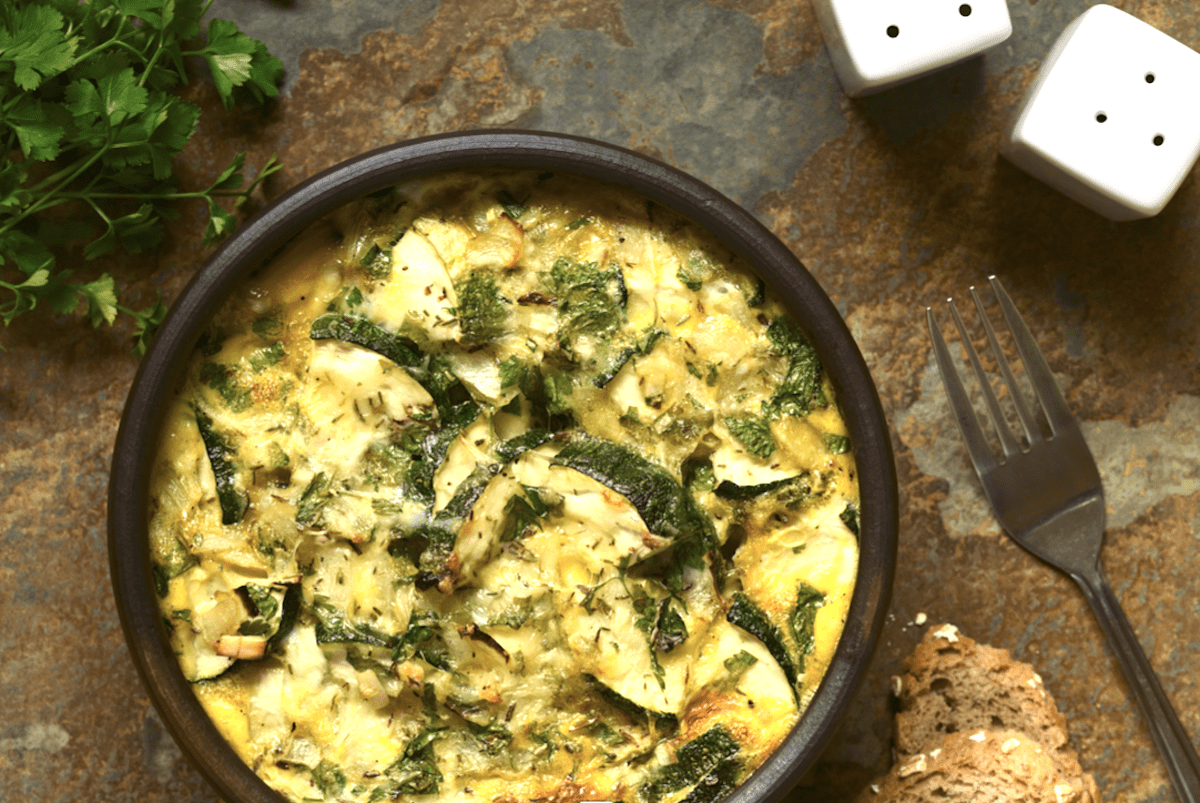 Anything green will usually be good.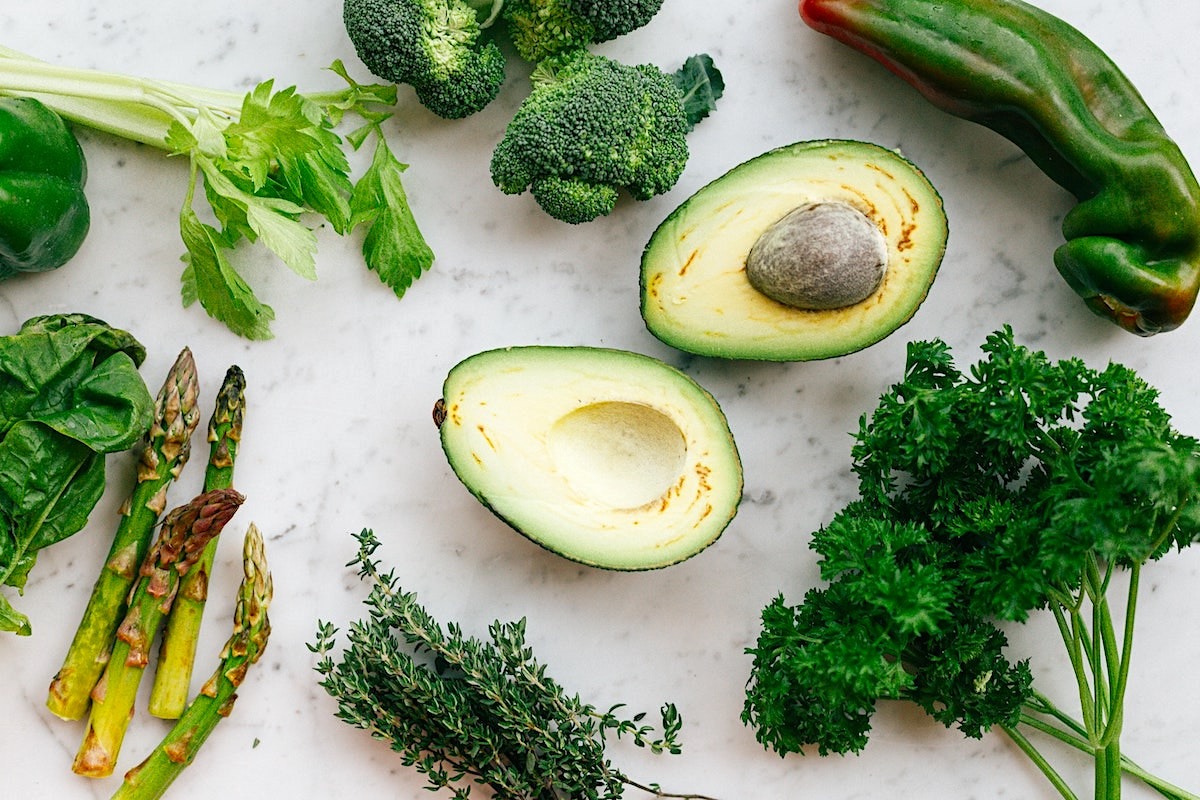 If your way of eating allows, you can also make scrambled eggs with cheese. We love cheese. Of course, we do.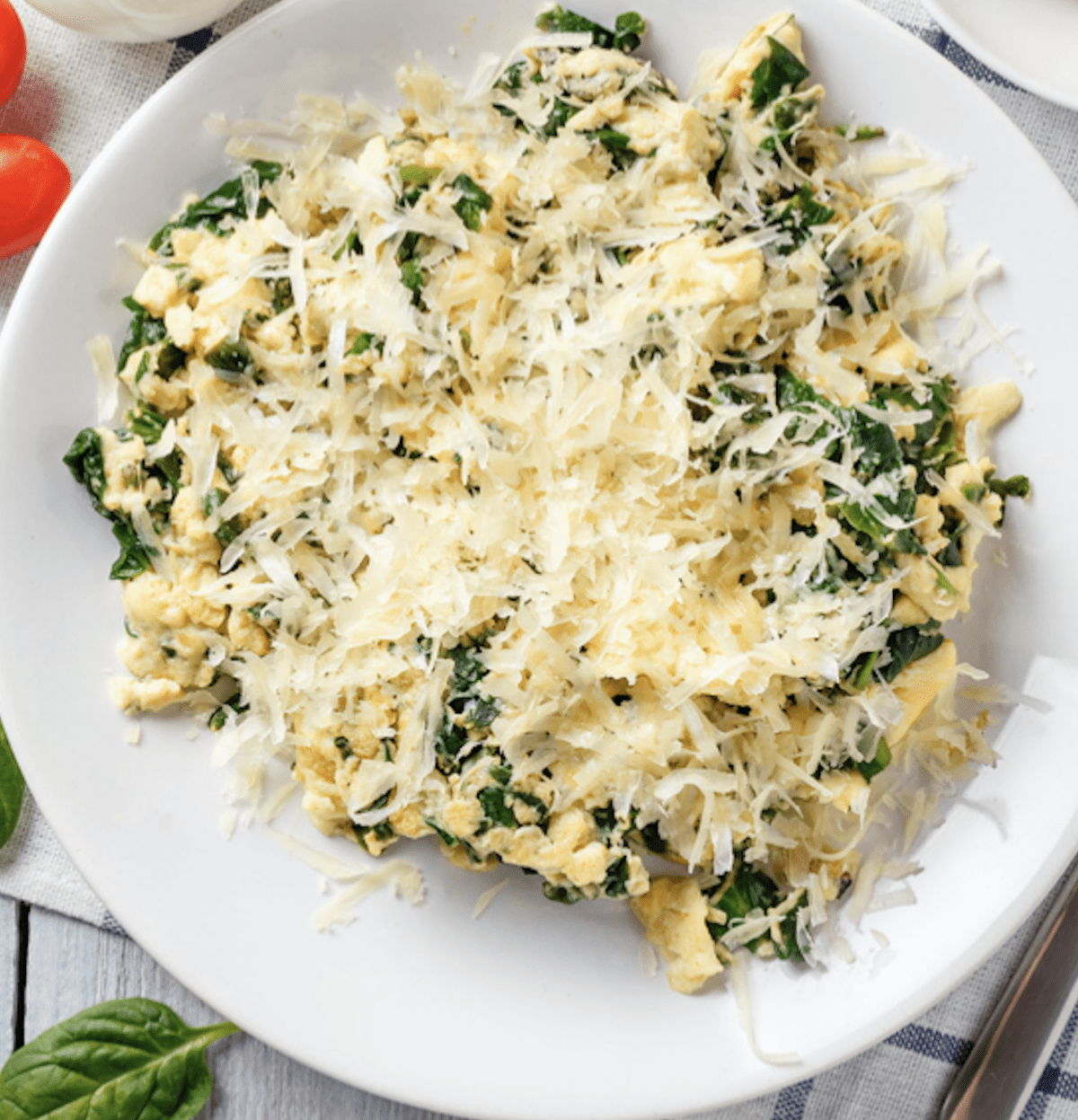 Keto Eggs
The way to make these low carb breakfast ideas pay off is to make sure your eggs are perfect. And we have a way to make them turn out fluffy and gorgeous every time. Our approach is good for keto eggs as well as for any regular egg breakfast you want to taste delicious and provide great nutrition.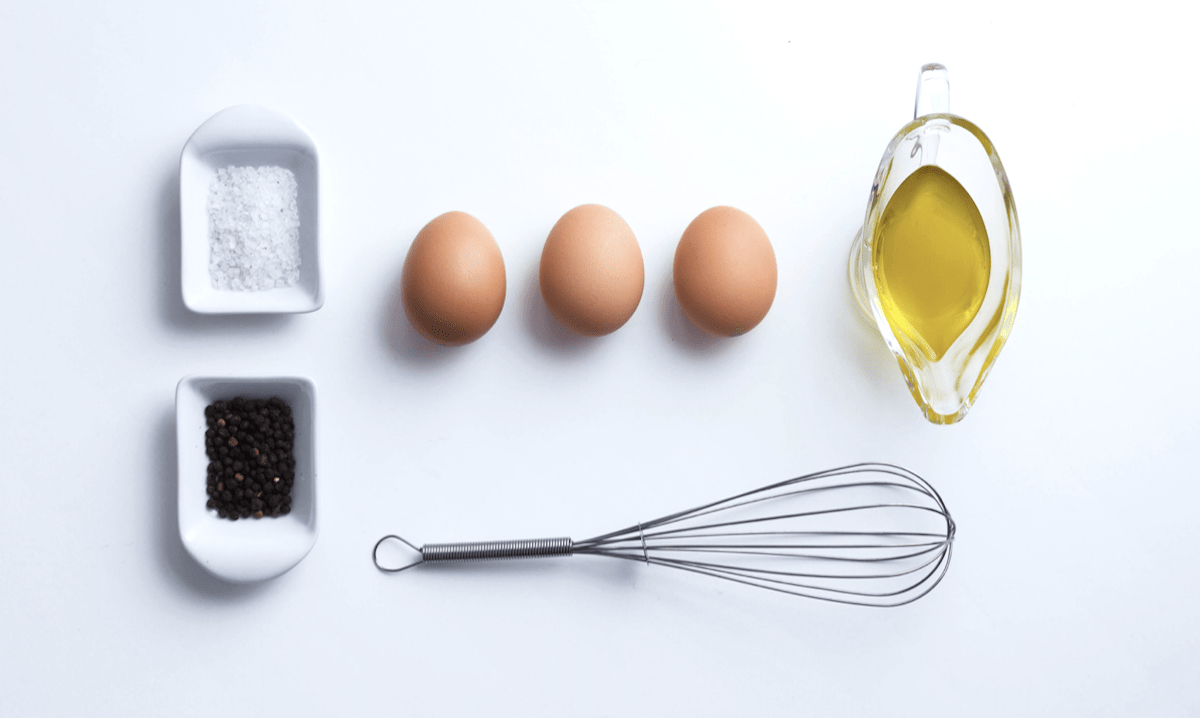 Easy Keto Breakfast Ideas
It's not difficult to make our easy keto breakfast ideas, but it does take a little bit of care. So we'll give you the method and some low carb breakfast ideas that you can use as a jumping-off point. Let your personal preferences and eating style be your guide.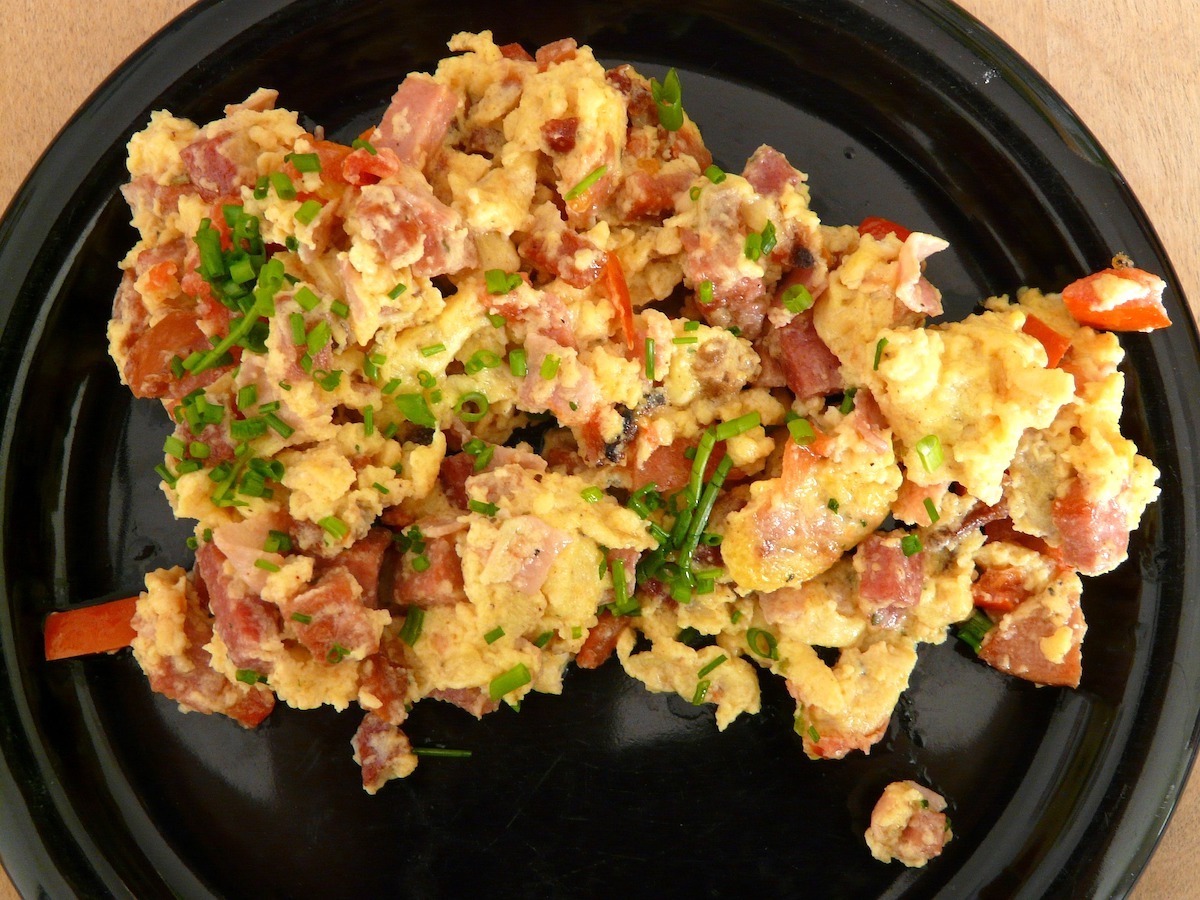 Low Carb Breakfast Scramble
Here is how you make the eggs fluffy and delicious. We'll give you some low carb breakfast ideas for what to add, but you can choose your own favorites to make just how you like them.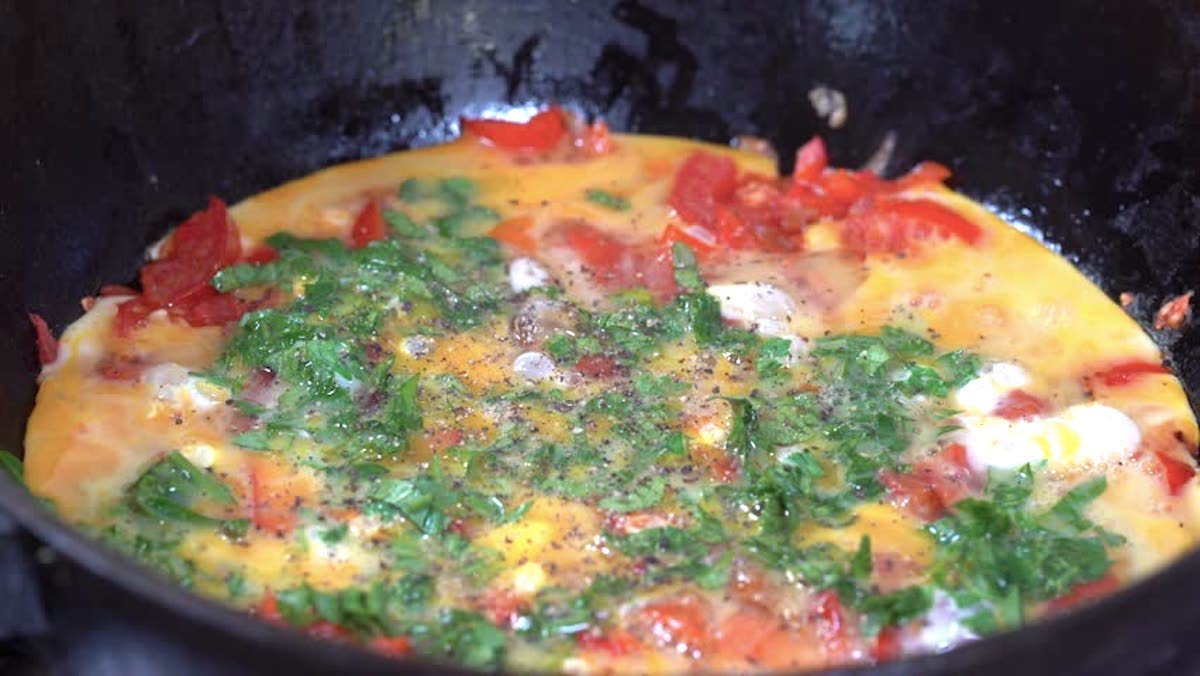 Ingredients
2 large eggs per person
1 Tablespoon extra virgin olive oil or unsalted butter
2 Tablespoons water or heavy whipping cream
1 clove garlic, minced (or 1 teaspoon granulated onion, optional)
2 Tablespoons onion, diced (or dried minced or granulated onion, optional)
Fresh or dried herbs of choice such as parsley, basil, oregano, thyme, sage, marjoram, etc.
1/2 cup chopped vegetables of choice such as broccoli, asparagus, zucchini, spinach, tomato, bell pepper, etc.
2 Tablespoons cheese of your choice (optional)
Salt and pepper to taste
Note: Use of dairy varies for a low carb breakfast, keto diet breakfast, or other approaches. This low carb breakfast recipe is flexible enough to go where you want it for you.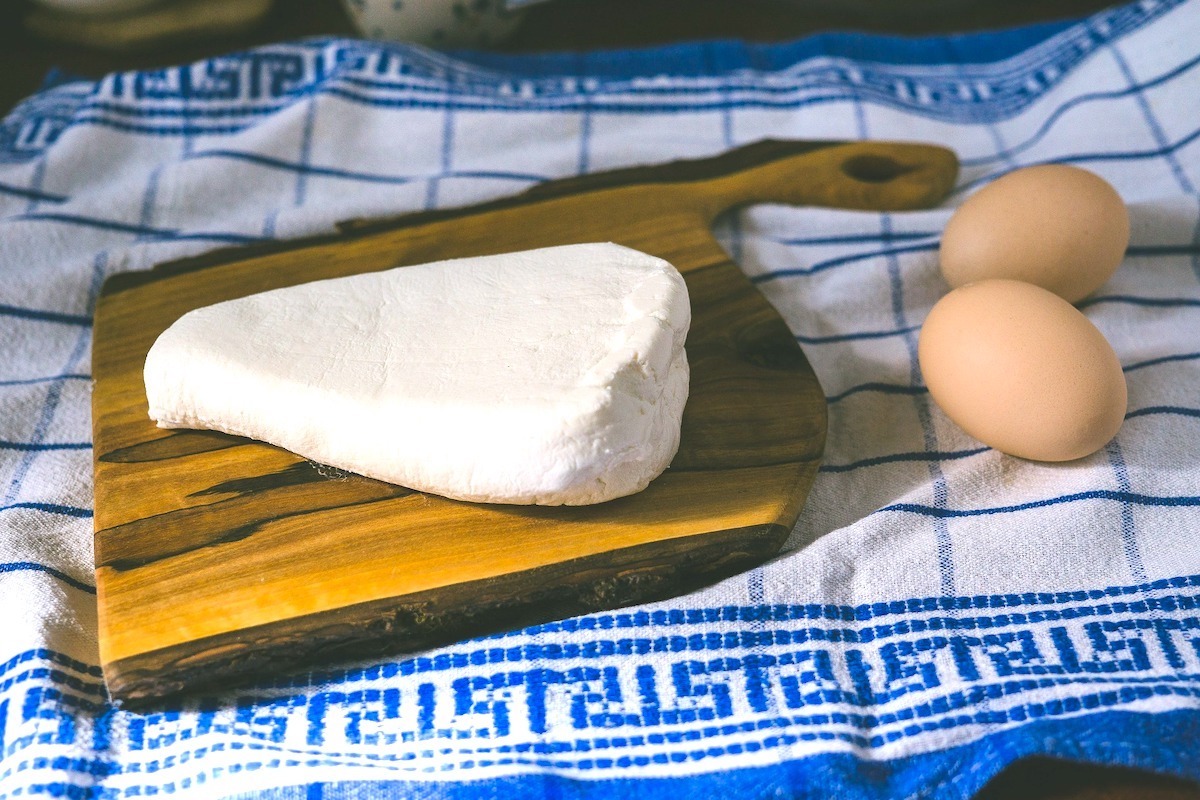 Directions
Place oil or butter into a nonstick skillet over medium heat.
Break eggs into a bowl, add cream or water, and beat together vigorously with whisk or fork. You want to see some bubbles form getting air into the mixture.
When oil or butter is hot or melted, add onion and garlic if using. If not, add chopped vegetables. If fresh let cook till crispy-soft. If frozen or canned, just heat to warm through.
Turn heat down to low and wait for a minute. Add herbs.
Pour beaten eggs into the pan. When they start to cook, stir gently in a circular motion with a spatula or wooden spoon. Be sure to keep scraping from the bottom to avoid browning or burning.
When eggs are done to your desired consistency, add cheese if you like and stir gently for a minute until melted. You can also top with cheese when using cast iron or oven-proof pan and put under the broiler for a minute to melt. This gives you a nice cheesy top. Of course, this will depend upon your personal low carb breakfast preferences.
Enjoy!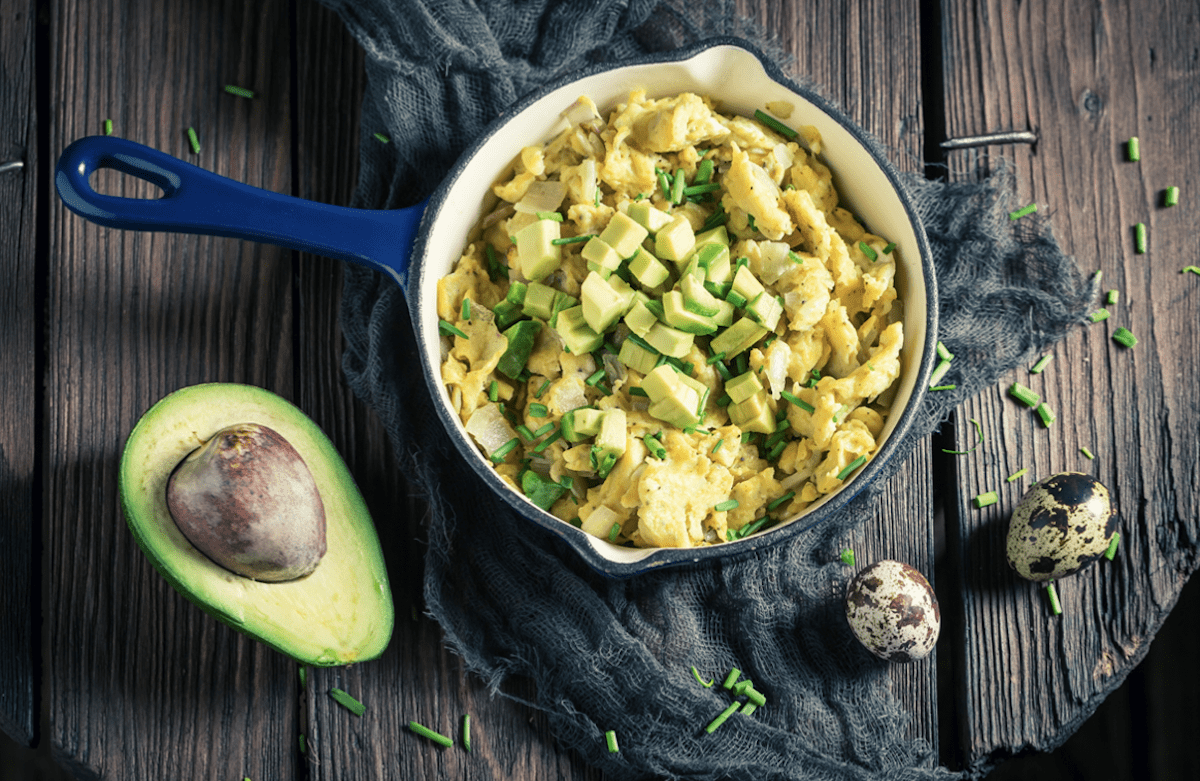 We love giving you options, so choose whatever vegetables you like that fit into your eating plan. We provide you with some of our favorite easy keto breakfast ideas because we know many of us are looking for ways to freshen up our diets. However you choose to enjoy them, eggs are a great tool in every low carb breakfast arsenal.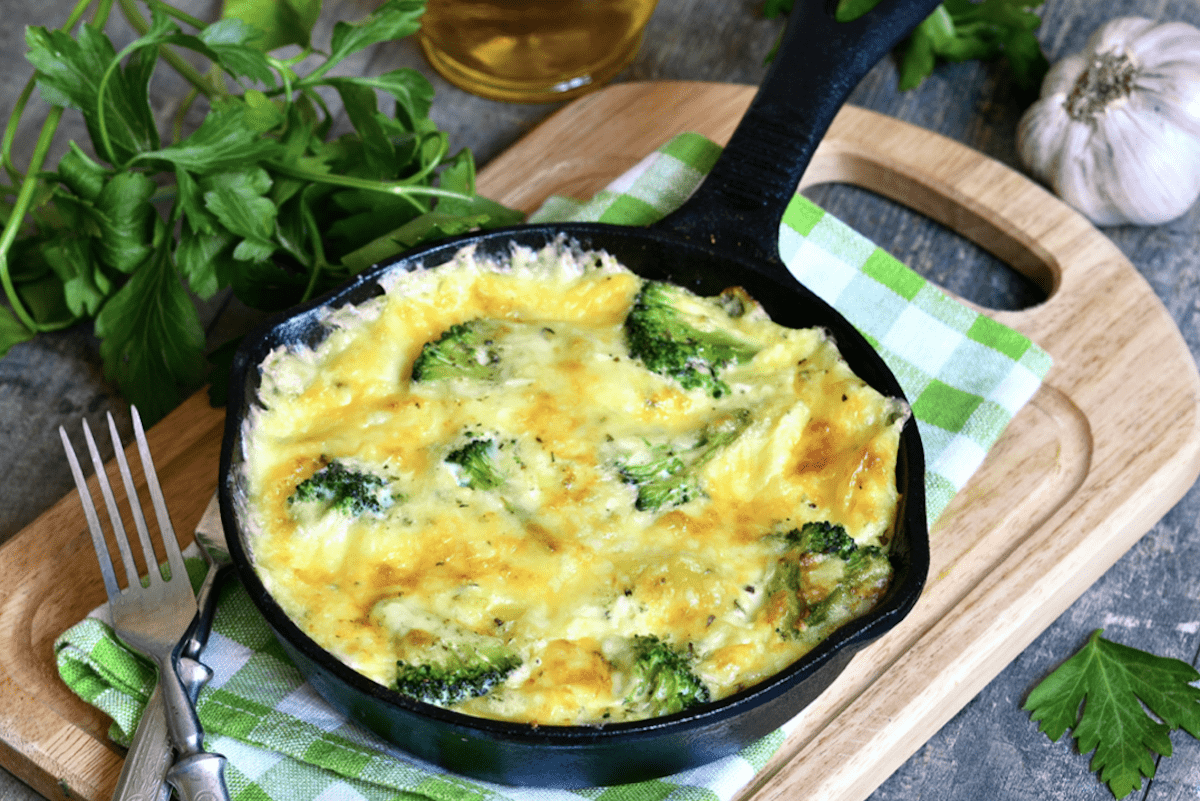 If you're looking for other low-carb ideas, check out our Low Carb Folios Cheese Wraps Ideas, Crispy Cauliflower Crust Pizza, and Easy Chicken Kebab Recipe for more great eating!
Pin to your favorite recipe board on Pinterest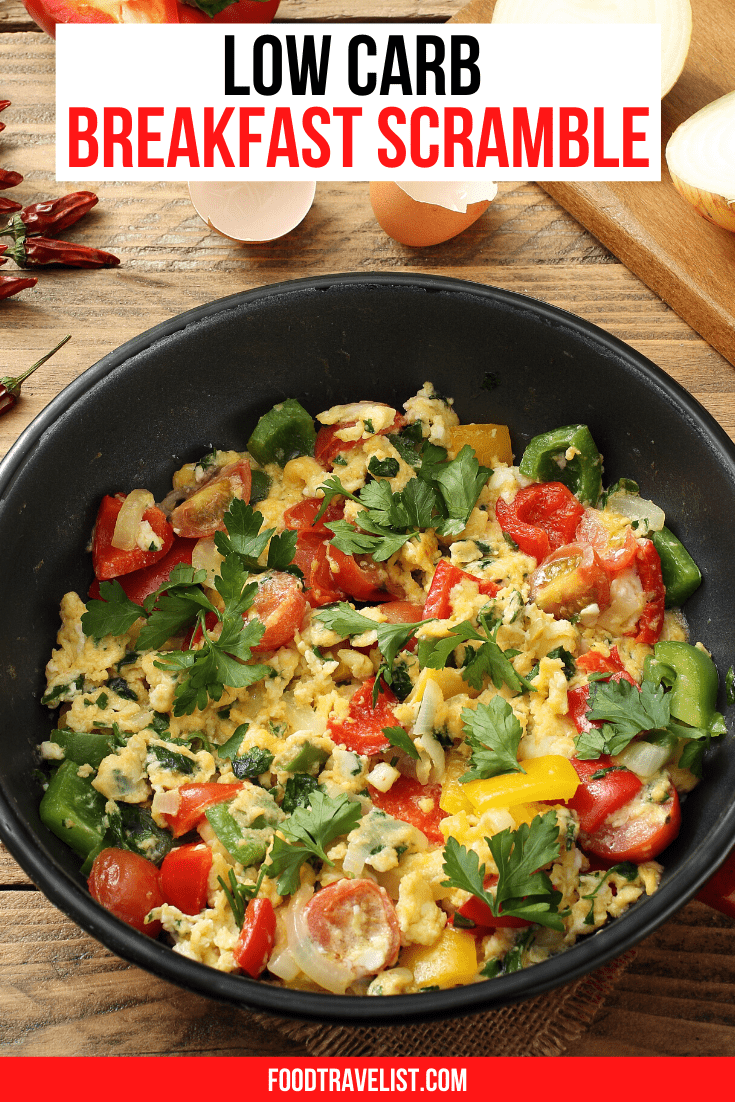 .