Before you say "not another made-up holiday" wait just a minute. I think we can all agree that the world could use a little bit of sweetness right now. Everywhere we turn there's trouble, problems and insults. I don't know about you but I for one could stand a dose of sweetness and niceness.
Disclaimer: We were provided with samples from Fannie May. We were not financially compensated and all opinions are our own based on our experiences.
If you remember last year we gave you the history of Sweetest Day. It's probably no surprise that this "holiday" was drummed up by candy companies to increase sales.
However, it was inspired by the thought that Sweetest Day would reward kind works and thoughts with a small sweet treat. Who can fault that?
In that spirit, we think we should celebrate Sweetest Day by giving a little sweetness to someone who has done something special, gone out of their way to make you feel happy or someone in your life that could use a little pick me up.
Sweetest Day, Saturday – October 15th
Sweetest Day falls on the third Saturday in October.  Right before the rush of the holiday season. A perfect time to indulge in a special sweet treat.
Ideas For Special Treats
Chocolate typically comes to mind when I think sweets. As a life-long Chicagoan I have an affinity to Fannie May Chocolates. I have a wonderful memories of picking out my favorites with my Grandmother and always knowing that a box of Fannie May would be part of any holiday celebration. They've been around producing fine chocolates for over 90 years.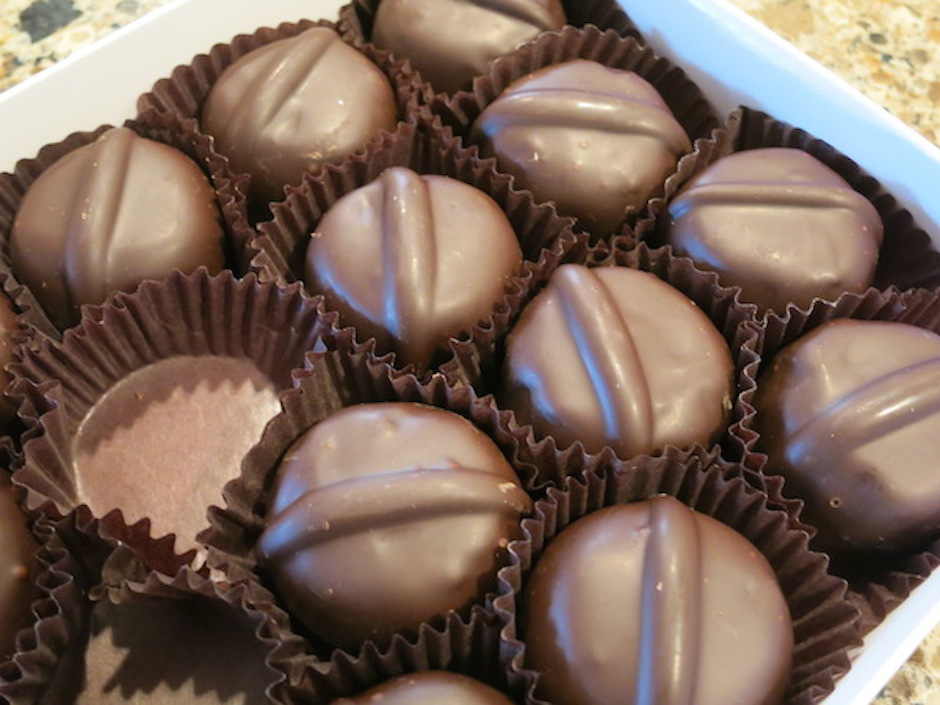 I can't pass up my all-time favorites, the Fannie May Dark Chocolate Buttercreams. I've been eating them longer than I care to say and they still taste the way they did when I was a kid. You can't say that about many food products.
Over the years Fannie May has added many more delicious choices to their selection that have also piqued my interest.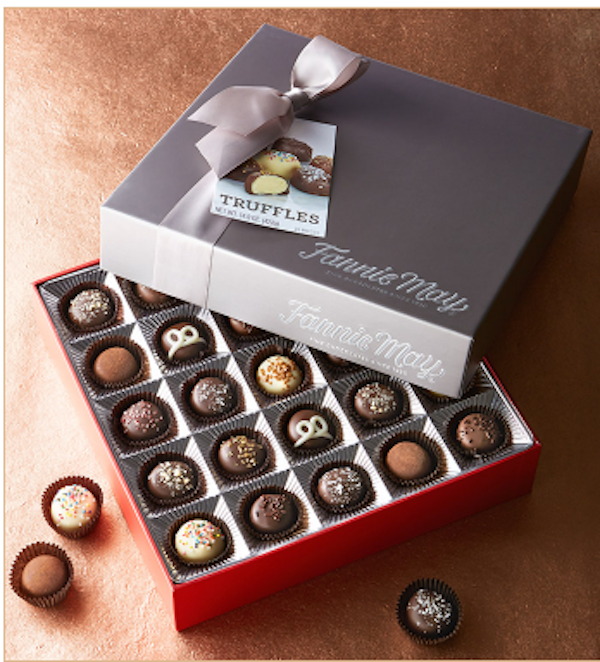 Fannie May Treats
When you taste Fannie May's Gourmet Truffles you know they are all made with their typical exacting standards. Demanding the freshest and best ingredients that are offered. All handcrafted, these ganache-filled little goodies come in 12 indulgent flavors. They com beautifully wrapped in a silver and red box so the recipient knows right away they've received a special gift.
Check out the assortment of delicious flavors below.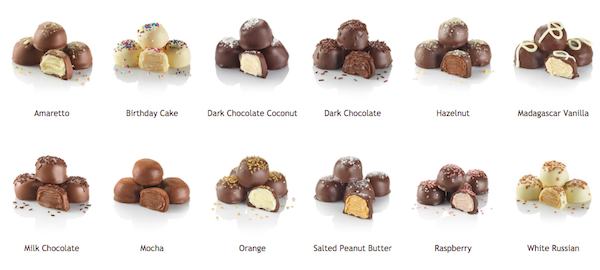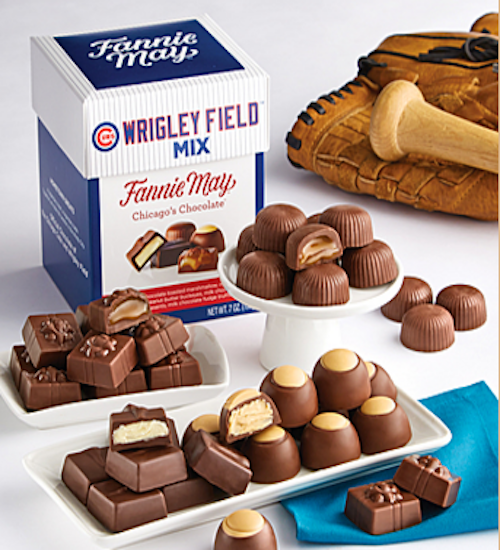 Bonus Prize 
Even the grumpiest people can be made to smile by thinking of America's Baseball Sweethearts – the Chicago Cubs! In case you've missed it – this is the year. Yes, we ever-optimistic Cubs fans hope to see the curse end and watch the Cubs win the Worlds Series. Fannie May has you covered with the Wrigley Field Mix. They make a perfect treat to enjoy while watching the series unfold. The mix includes: Milk Chocolate Peanut Butter Buckeyes, Milk Chocolate Hot Fudge Truffles, Dark Chocolate Toasted Marshmallows and Mild Chocolate Caramel Presents. No matter what your chocolate preference, there's going to be something delightful for just about everyone.
For the full selection of Fannie May Fine Chocolates click on fanniemay.com and see what yummy options they have. They will also deliver your purchases quickly.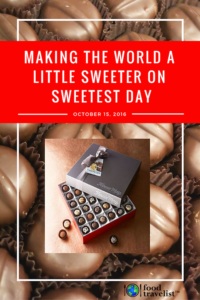 THE QUICK BITE: Take a moment and express a little sweetness for someone special in your life on Sweetest Day, Oct. 15th. Fannie May Chocolates has gourmet truffles and plenty of other great sweets that make wonderful gifts.