Maya Food is Alive and Well
The Riviera Maya in Mexico, as the district of Yucatan Peninsula from Playa del Carmen to Tulum is known, is filled with Mayan culture, ecological wonders and archeological sites. While the term Mayan encompasses a diverse range of the Native American people of southern Mexico and northern Central America, there are an estimated 7 million Maya living in this area today and the largest group of Modern Maya can be found in the picturesque Yucatan Peninsula.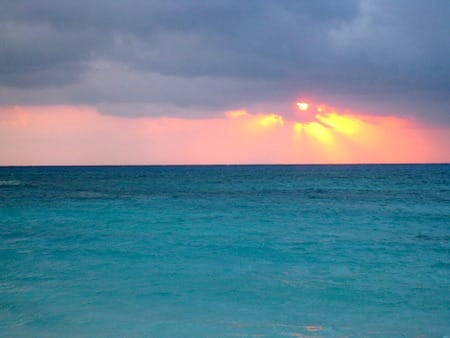 Since culture and food go together for us Food Travelists, you'll be interested in visiting one of the local restaurants specializing in Maya cuisine. One we can recommend is Yaxche (pronounced jag-shey) on the 5th Avenue, a two level restaurant displaying Maya paintings, and a sophisticated decor.
There you will find a variety of traditional and fusion food as well as some drinks using local ingredients that you might find intriguing as well as a fun environment with a cool looking bar area.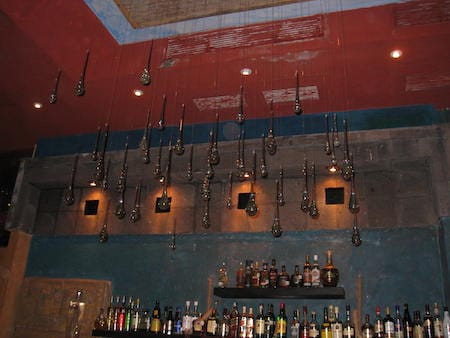 One of the most versatile ingredients in Maya cuisine can be seen in everything from drinks to salads to entrees. It's chaya, also known as tree spinach, and native to the Yucatan Peninsula. Traditionally, the leaves are immersed and simmered for 20 minutes or more and served with oil or butter. Its vibrant green juice is also mixed into drinks, and is considered a rich source of antioxidants. However, the leaves must be cooked first to inactivate some toxic components. Chay has a unique flavor that is difficult to describe. You might just have to try it yourself in a cocktail such as Yaxche's Absolutely Maya, with vodka, a fruity mixture and chaya or a non-alcoholic treat try the Cuzamil with orange juice, pineapple and chaya.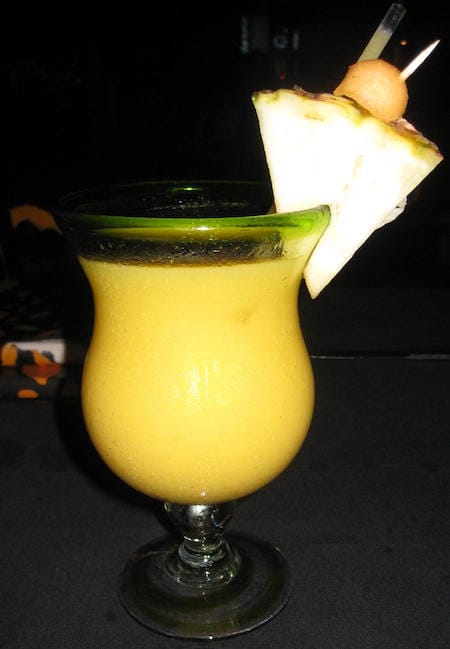 If you want to try an array of tastes, you'll enjoy a sampling platter of Maya appetizers called Moloch, which included such items as Papadzul, tortillas filled with boiled eggs and covered in a pumpkin seed sauce. There's also Pbixcatic, which are very hot grilled peppers filled with cheese and topped with julienne pickled red onions. You'll also taste Tsotobilchay, a Mayan style tamale made of moist corn bread filled with boiled eggs and pumpkin seeds in a tomato sauce.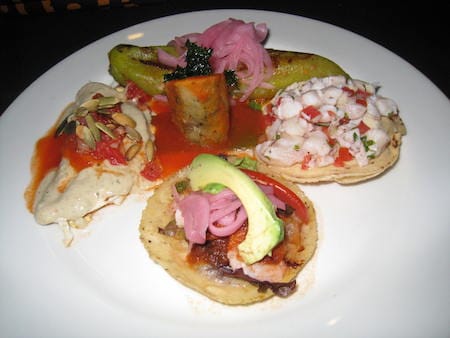 A favorite main dish is Cochinita Pibil. This fragrant and tangy dish consists of achiote (a sauce made from ground annatto seeds) and sour orange marinated roast pork wrapped in a plantain leaf and then baked.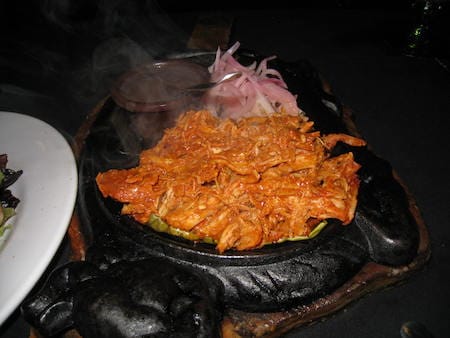 Yaxche restaurant in Playa Del Carmen offers the taste of exotic Maya food in a comfortable and fun environment on the beautiful Yucatan Peninsula. You'll be excited to try out new flavors including ingredients that have been used for centuries.
THE QUICK BITE:  Yaxche restaurant in Playa Del Carmen offers the exotic taste of  Maya food in a comfortable and fun environment on the beautiful Yucatan Peninsula.
Related articles across the web