MightyVine is Mighty Good
We've all dealt with the sad state of typical grocery store tomatoes. They're a shadow of what could be, especially if you live somewhere that gets cold in the winter. Well, if you live in certain parts of the Midwest like we do, you're in for a mighty good surprise. It's a company called MightyVine.  They are growing tomatoes in a glass house that are some of the reddest, ripest, tastiest tomatoes we've ever had.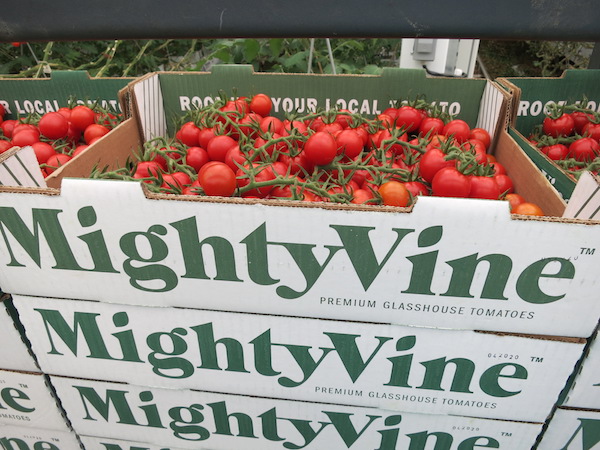 We were very excited to learn that there was somewhere local, just 80 miles from Chicago in Rochelle, Illinois that is really thoughtful about growing great tomatoes. From saving energy to providing fresh fruit that's on its way to you as soon as it's picked and more. We took a tour of the facility, which is available to anyone. We learned a lot about growing tomatoes, passion, sustainability, and more.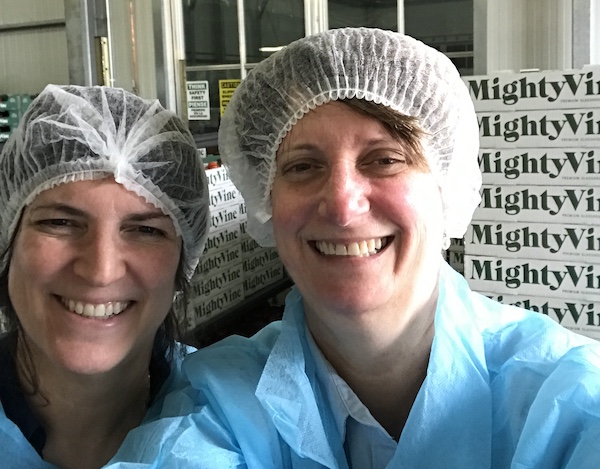 Premium Glasshouse Tomatoes
Learning from the Netherlands that you can grow tomatoes year-round in a climate-controlled greenhouse, MightyVine partnered with Royal Pride Holland, a Dutch company that is focused on outstanding taste with plants that deliver the most delicious tomatoes, and ones you won't find anywhere else in the U.S. MightyVine grows about 5 different types of tomatoes at a time, consisting of tomatoes on the vine in regular slicing and cherry sizes. They experiment from time to time adding different types as well to see what may make a new and welcome addition.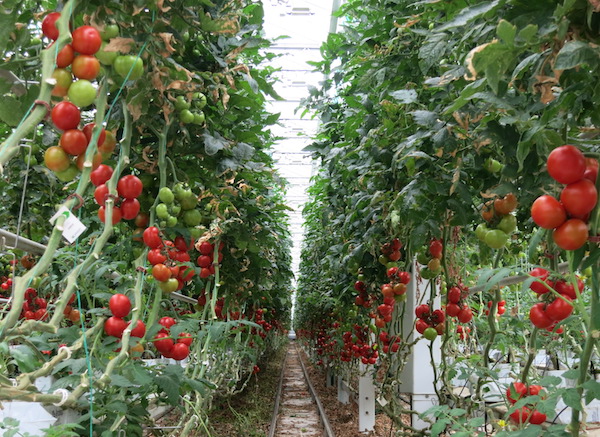 MightyVine is Really Buzzing
We also learned a few new things from MightyVine, which uses hydroponics to grow the tomatoes without soil in a super clean and minimum waste environment. One intriguing practice they have is to use bumble bees for pollinating. They tried a variety of bees and found that even more than honey bees, the busy bumbles worked the best to keep things humming, so to speak.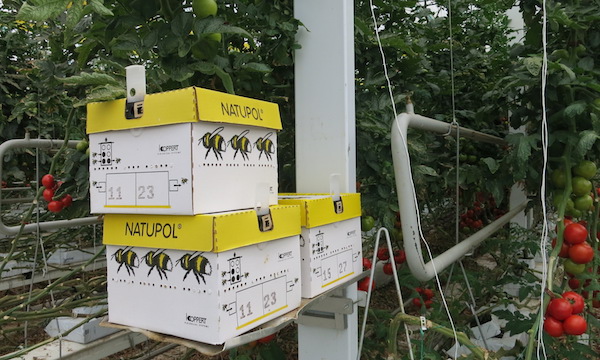 Because the vines are grown in a volcanic medium and not soil, the products cannot be "officially" called organic. Even so, they are impeccably nourished and nurtured in a way that you literally can see and taste. The tomatoes are bright red and firm, beautiful fruit. Workers train the vines to grow horizontally, like a grapevine, and they are held up at the top by strings so that the fruit all ripens at the midsection making it easy to harvest along the long corridors of vines.  Also, the lifespan of these fruit-bearing vines is about 10-12 months, so the smart folks at MightyVine make sure that they introduce new vines as old ones are expiring, ensuring their ability to deliver a continuing stream of ripening fruit as long as they want.
Timing is Everything
In addition to the incredible sustainability and purity of production, the MightyVine tomatoes are exceptional because rather than being picked prior to ripening to allow for shipping time, the tomatoes are allowed to ripen fully on the vine and can make it to your plate without traveling untold distances. So rather than getting a tomato that may have less than a week left before it turns to mush, you will get the tomatoes at the peak of freshness and be able to enjoy them for about 2 weeks from your purchase.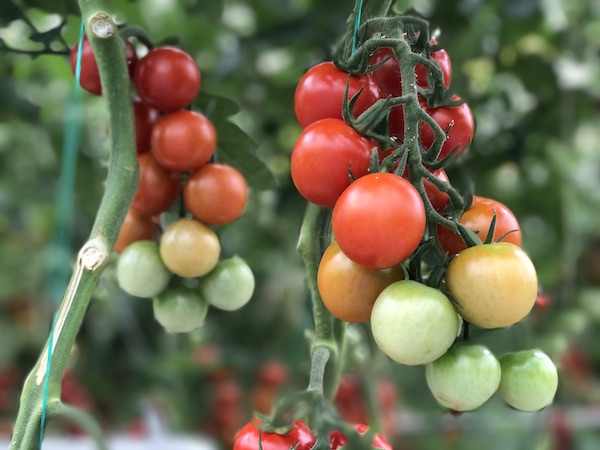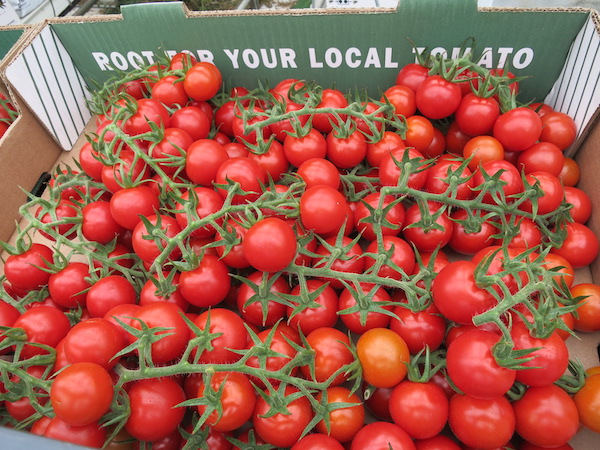 The team at MightyVine is a passionate bunch. They have done their homework on what makes a sustainable growing environment.  Which tomatoes are the tastiest and what does it mean to really produce quality local foods. As far as we're concerned, they've hit a home run on all counts. But, we're not alone. The chefs, grocers and home cooks have spoken – MightyVine is increasing their capacity to meet the incredible demand of restaurants and grocery stores in the area. They'll be doubling their production, which is now more than 10,000 pounds a week.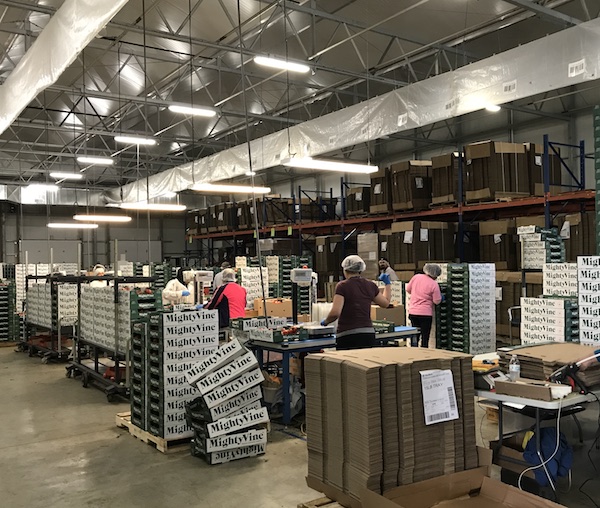 MightyVine Tomatoes Make Every Recipe Better
We had the opportunity to take home some of the tomatoes to give them a try for ourselves. We made everything from Greek salad (tomato and cucumbers) to Italian marinara. And, trust us, you can taste the difference. If you're looking for a great tomato for your BLT, these are the ones. In fact, when we were off to travel we left the few remaining tomatoes to our neighbor.  She promptly informed us how much she already loved them and looked for them in the local markets.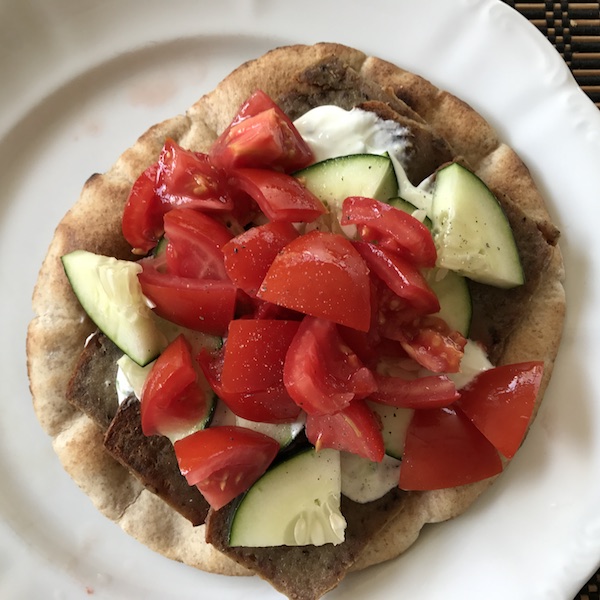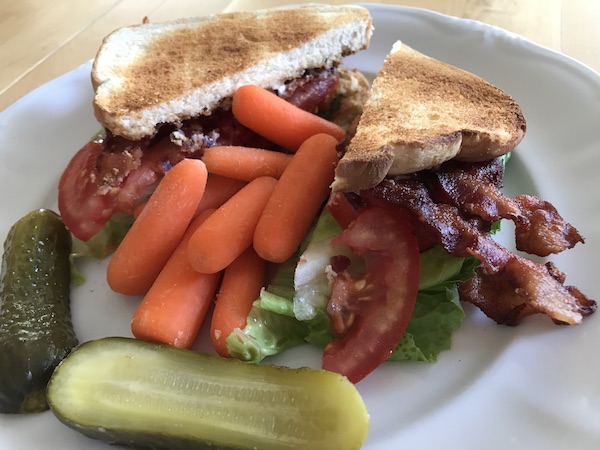 So, it's nice to see that staying local doesn't have to mean staying small. MightyVine is an example of how great thinking, passion and hard work lead to superior produce that can be in high demand even though it serves only a limited area. If you happen to be in that area, though, you're in luck. Getting beautiful red, ripe delicious fresh tomatoes during the depths of a Chicago winter is certainly worth celebrating. And, we plan to do so for all the Midwestern winters to come.
You can learn more about Mighty Vine and find out where to buy them and information on touring their facility at MightyVine.com.
Share MightyVine on Pinterest!