National Restaurant Association Show Tastes and Trends
Everyone looks forward to springtime for the warming sun, the beautiful flowers, the time when the grass turns green again. We do too. But we also look forward to springtime for one of our favorite trade shows ever – the NRA show! No, not that NRA. The National Restaurant Association's annual visit in Chicago. It shows us what is new and tasty in and for the restaurant industry.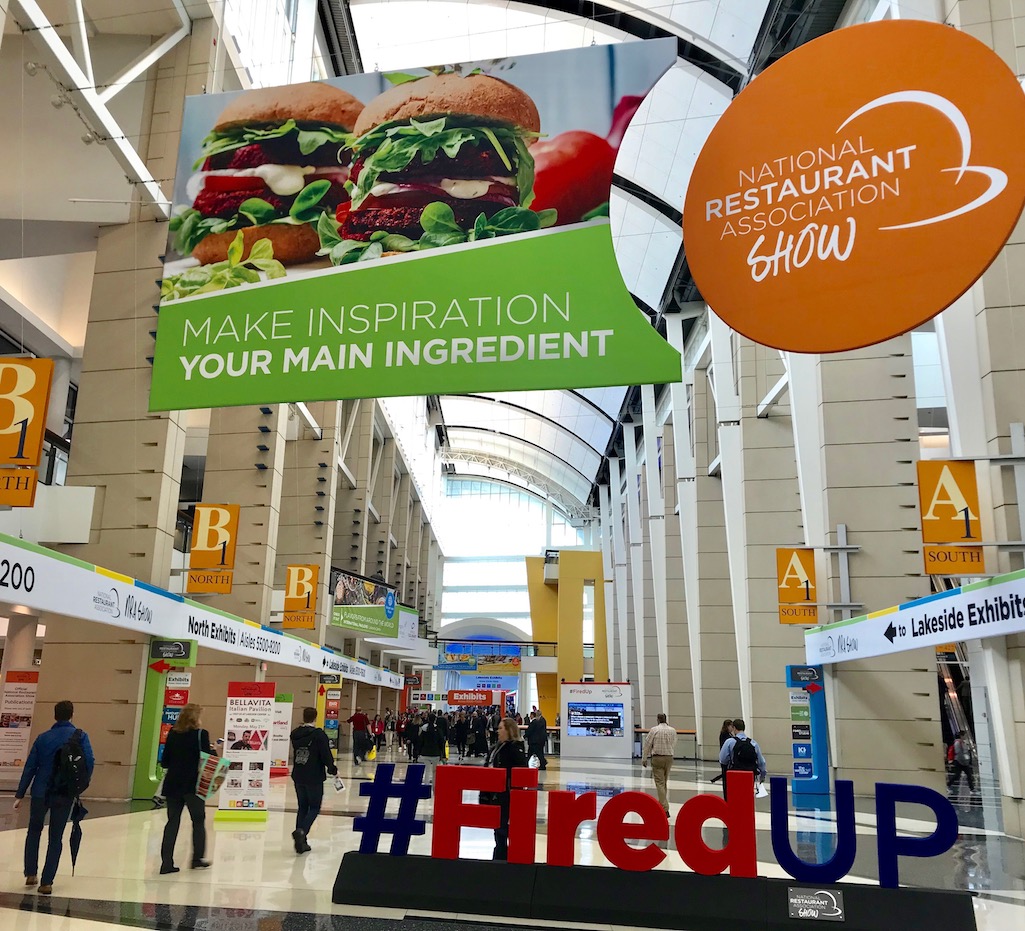 This year, the theme and hashtag #FiredUP gives you the idea of what you can expect this year. We'll share with you what we discovered.
Baking Beauties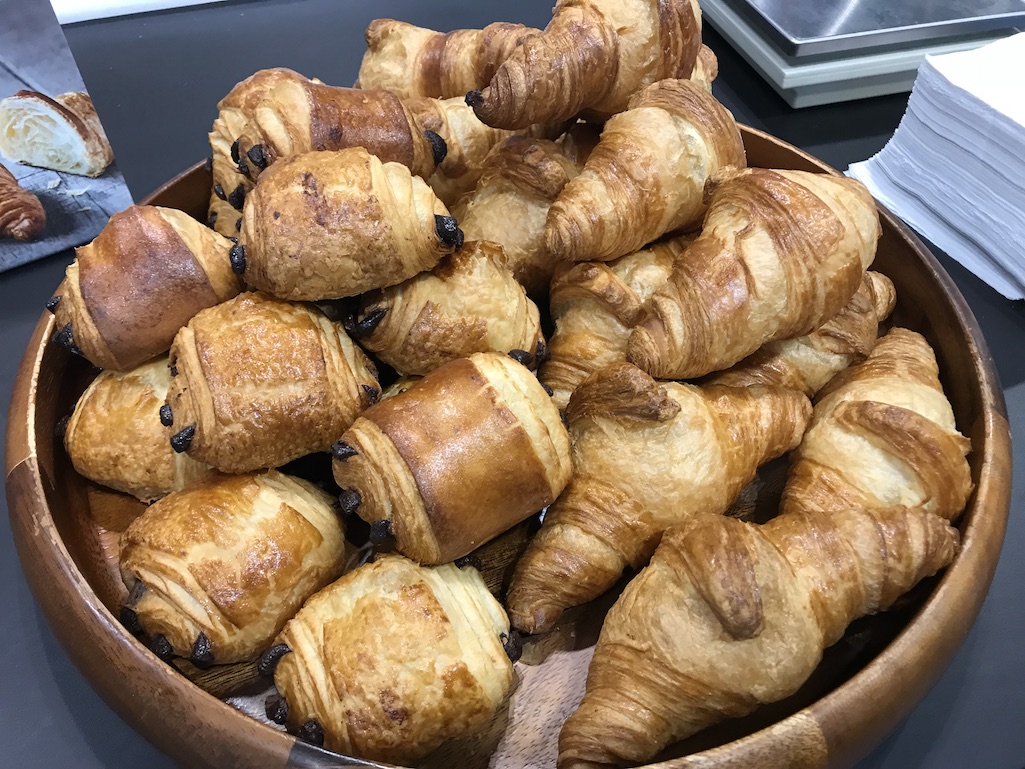 Nothing starts your day off better than crispy, flaky, buttery croissants fresh out of the oven. Blodgett commercial ovens started our day out right by offering up some delicious examples fresh out of their ventless ovens that use innovative technology to get the right amount of steam into the oven. Not only does this give you great texture, but also saves you space and energy, which translates into fantastic food at great prices.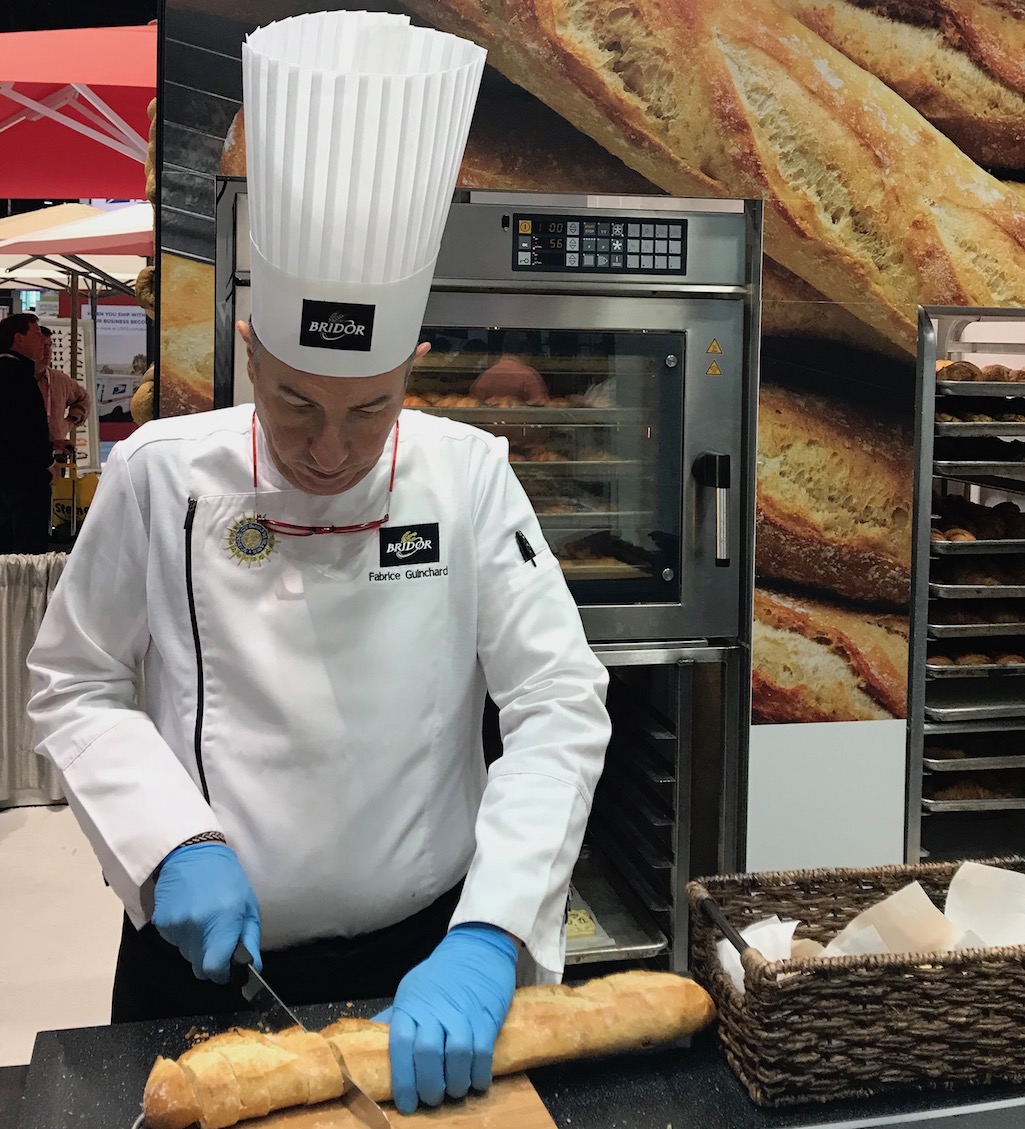 While we're in a mood for crusty French bread, Bridor offered up its award-winning French baguette. Everyone knows that we love our crusty loaf. European bakery Bridor offers the superb taste to folks all over the world. And while that may be achievement enough, Bridor has recently launched a "clean-label" program. This health-conscious effort bans the use of more than 150 ingredients, including artificial colors and flavors, additives, preservatives and more. So now, not only can you get delicious authentic bakery tastes, but you can be confident that they are using simple, healthful ingredients as well.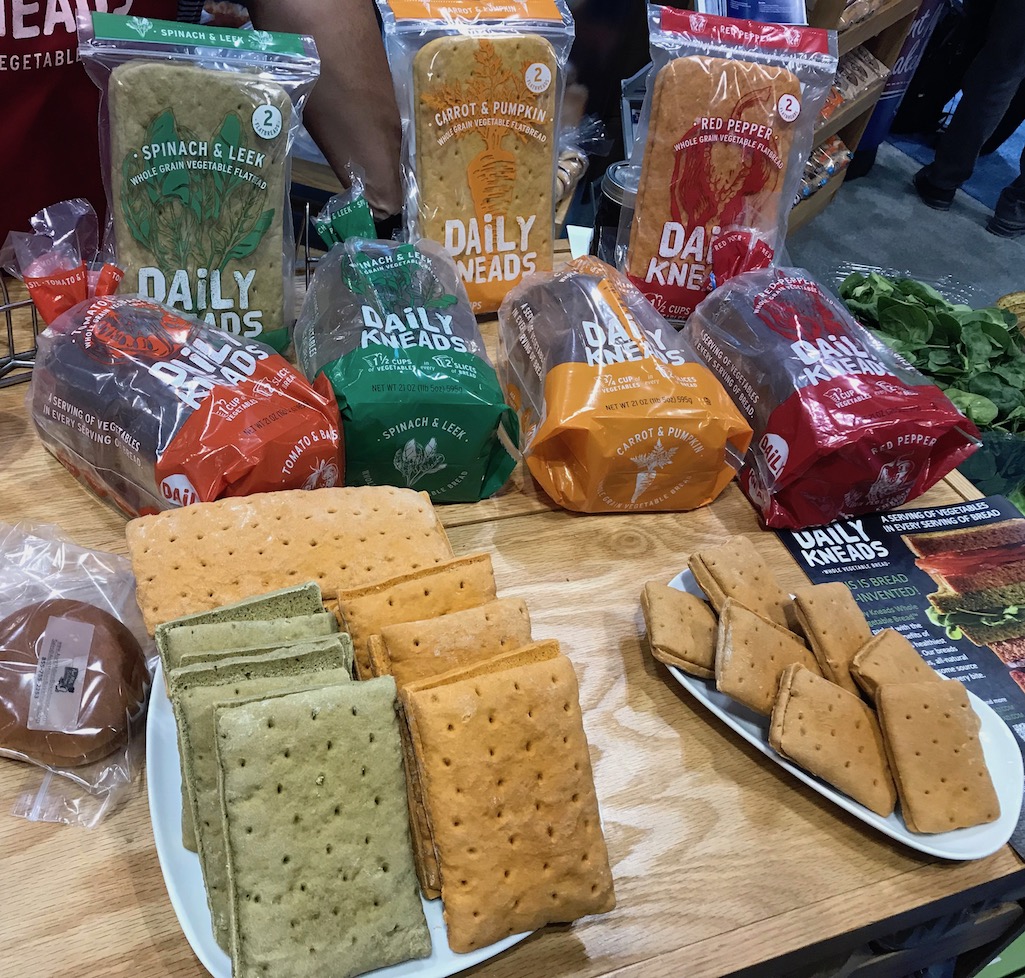 Healthful options are one of the trends that we discovered at the show this year. A great example is Daily Kneads whole vegetable breads. These tasty examples have a serving of vegetables infused right into the dough. You get 1 cup of veggies in 2 slices of bread! The many flavors include red pepper, sweet beet, spinach & leek, carrot & pumpkin and tomato & basil. Whole grain, GMO-free, with no artificial colors, Daily Knead bread come in a variety of shapes and sizes too.
Best of the Midwest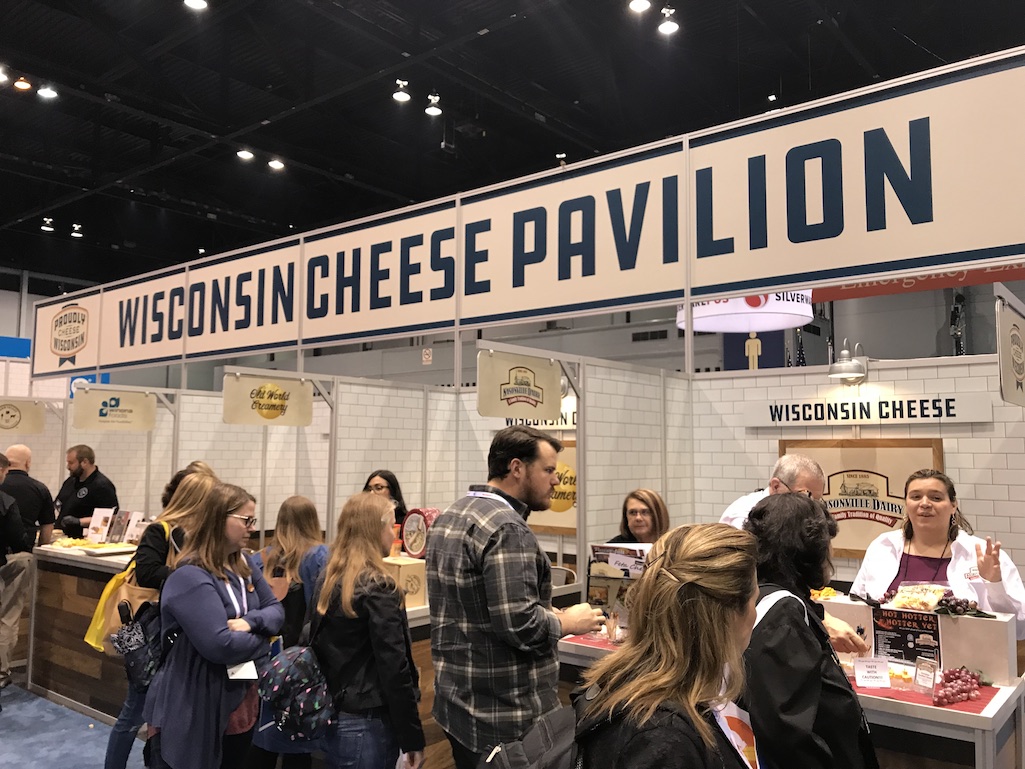 One of the best things about our home base in the midwestern United States is being so close to some of the best food products in the world. And to be sure, Wisconsin has some of the best cheese in the world. So we were thrilled to wander around the huge Wisconsin Cheese booth. We had the chance to sample some of the delicious offerings, including amazing aged cheddar, brie, blue, Swiss and, of course, those famous Wisconsin cheese curds. They had plenty of samples on hand and we enjoyed tasting them.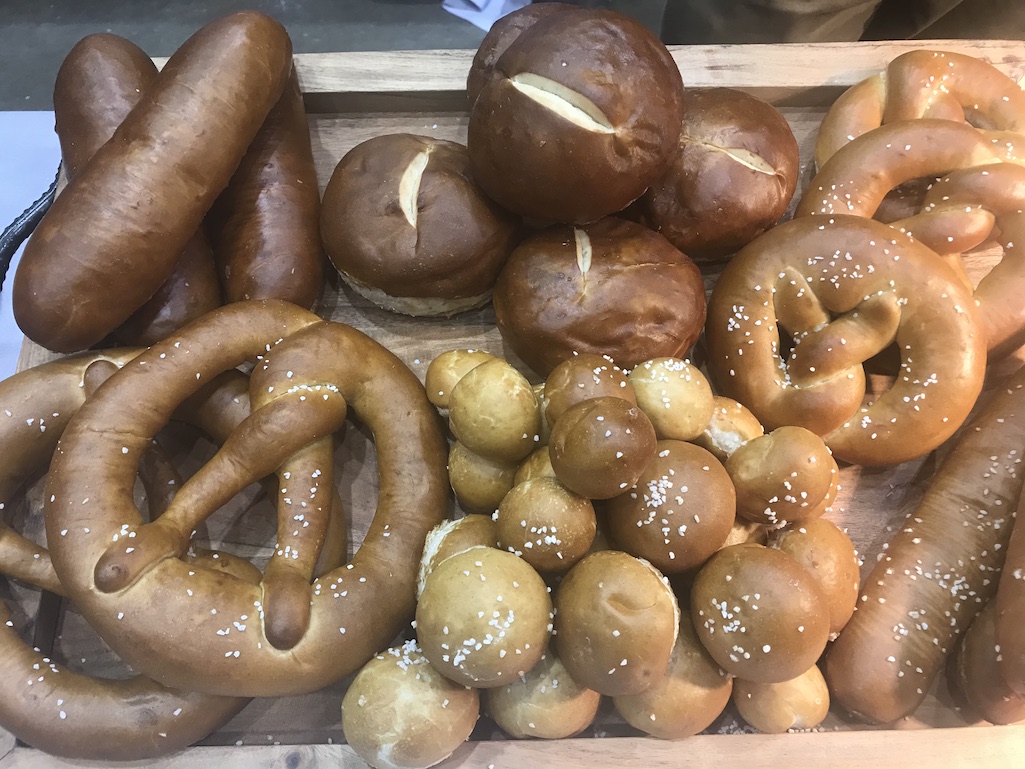 Where there's Wisconsin cheese, can Bavarian-style pretzels be far away? Of course not! Milwaukee Pretzel Company makes the perfect cheese companions. The founders of the company spent time in Munich, immersing themselves in Bavarian culture. These authentic, handmade treats are the result They perfected the recipe and love to share its authentic taste with everyone in Milwaukee and beyond.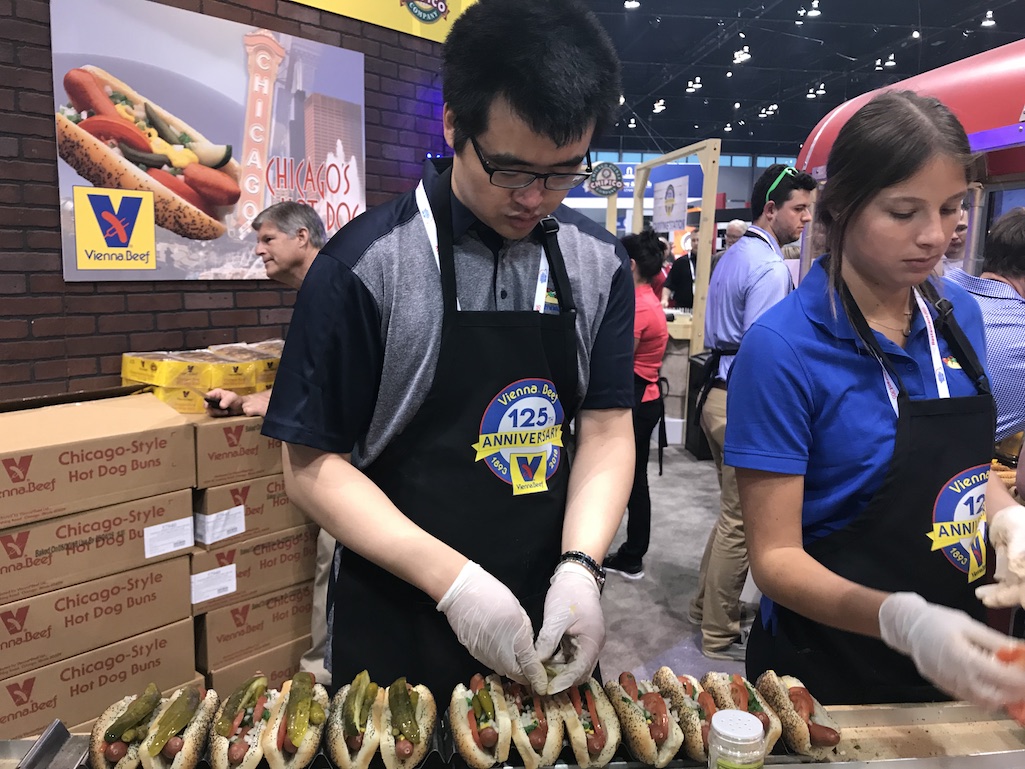 No trip to the NRA show would be complete without enjoying another midwestern icon, a Vienna Beef Chicago dog. If you don't know, a Chicago Style hot dog has some specific components. Tomato,  dill pickle spear, diced onions, neon green relish, sport peppers, celery salt and yellow mustard (never ketchup!) all nestled into a poppyseed hot dog bun. Some people like to say it's a hot dog that's been "dragged through the garden."  Vienna Beef's hot dogs have been the standard bearer of this proud tradition since it began back in the Great Depression when folks could buy one from a cart for a nickel!  Vienna Beef gives away more than 16,000 of them for free at the show. Certainly a great midwestern taste at the show.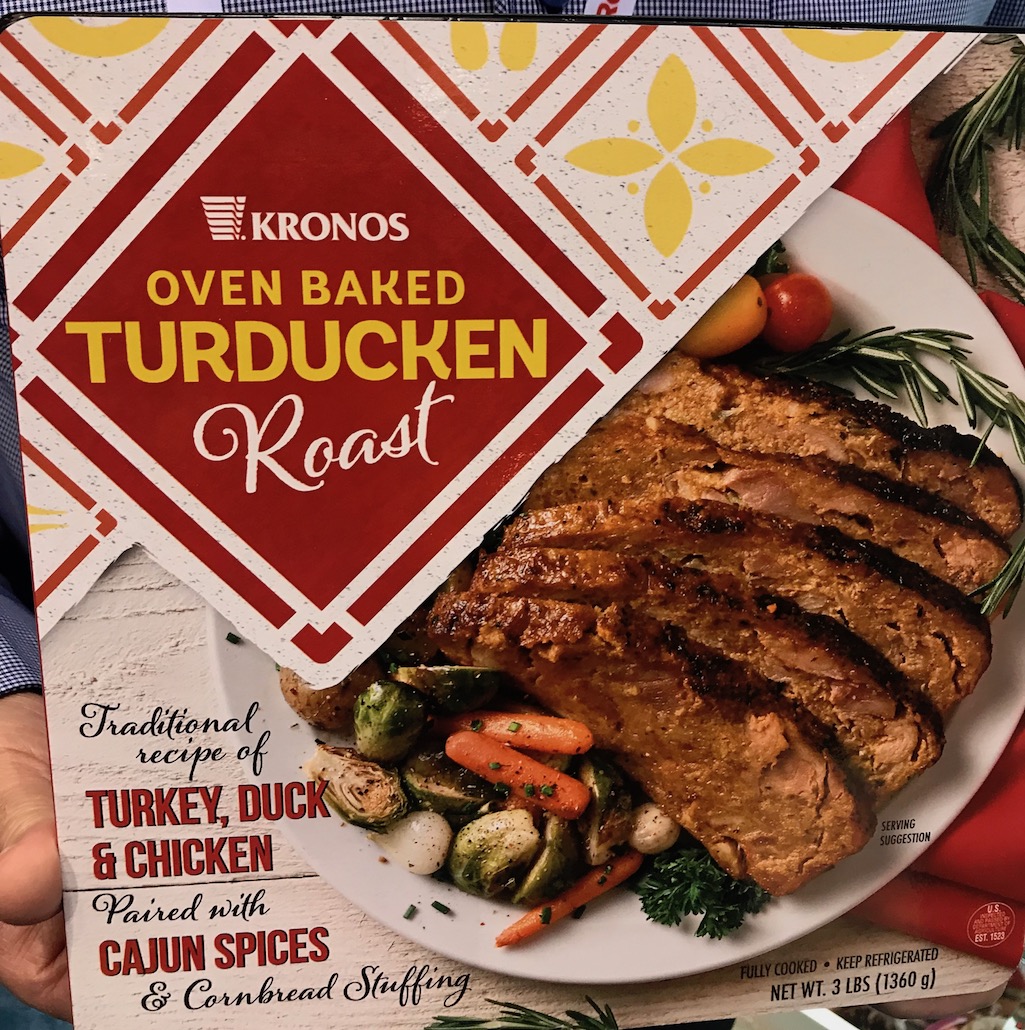 Another classic midwestern company is Kronos Foods. You may be familiar with their Mediterranean-inspired cuisine like gyros and pita bread. And they are getting ready to launch a gyros kit that will have everything you need to make your very own Greek street sandwich including meat, pita, and even that delicious tzatziki sauce. Kronos is planning something else new. A cajun spiced Turducken (turkey, chicken, duck) roast to make at home.
Healthy Options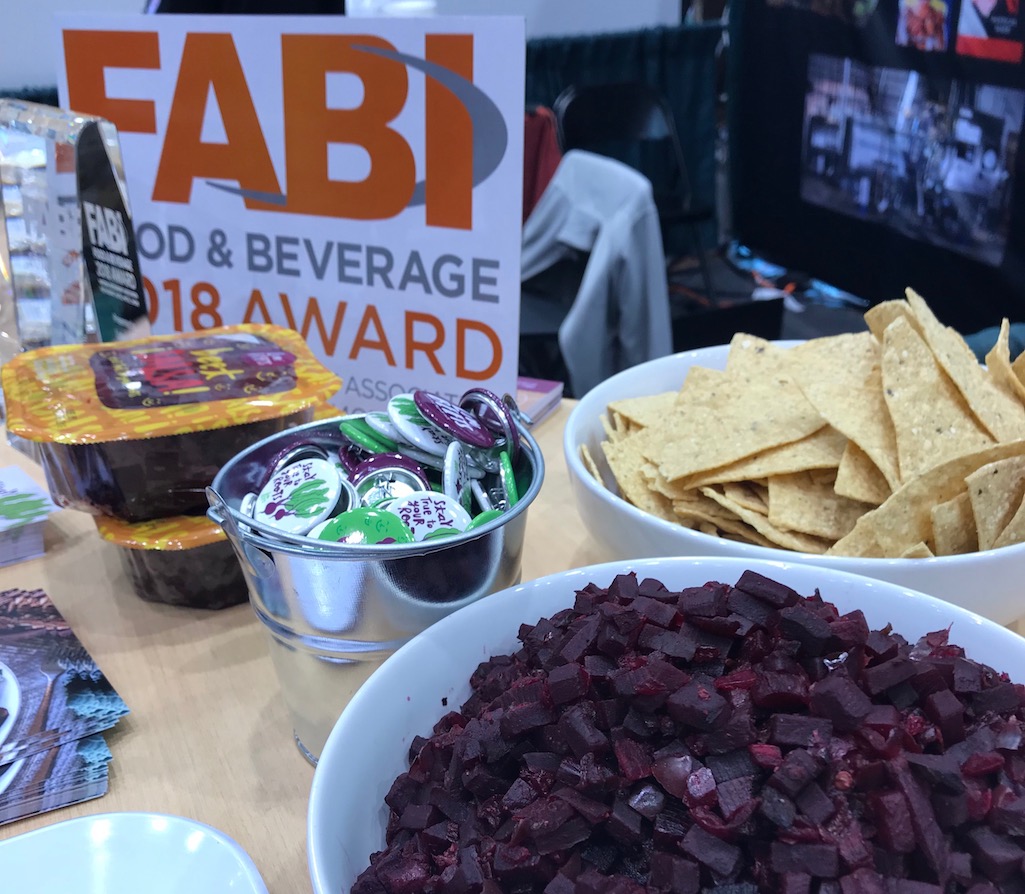 One of the biggest trends we saw was the move toward healthful food options. A great example is Love Beets. They enjoy "defying all previous notions of beets." And that they do! Their products include baby beets infused with flavors such as honey & ginger, sweet chili or mild vinegar. They also offer beet juice and beet powder and have introduced an award-winning new beet salsa.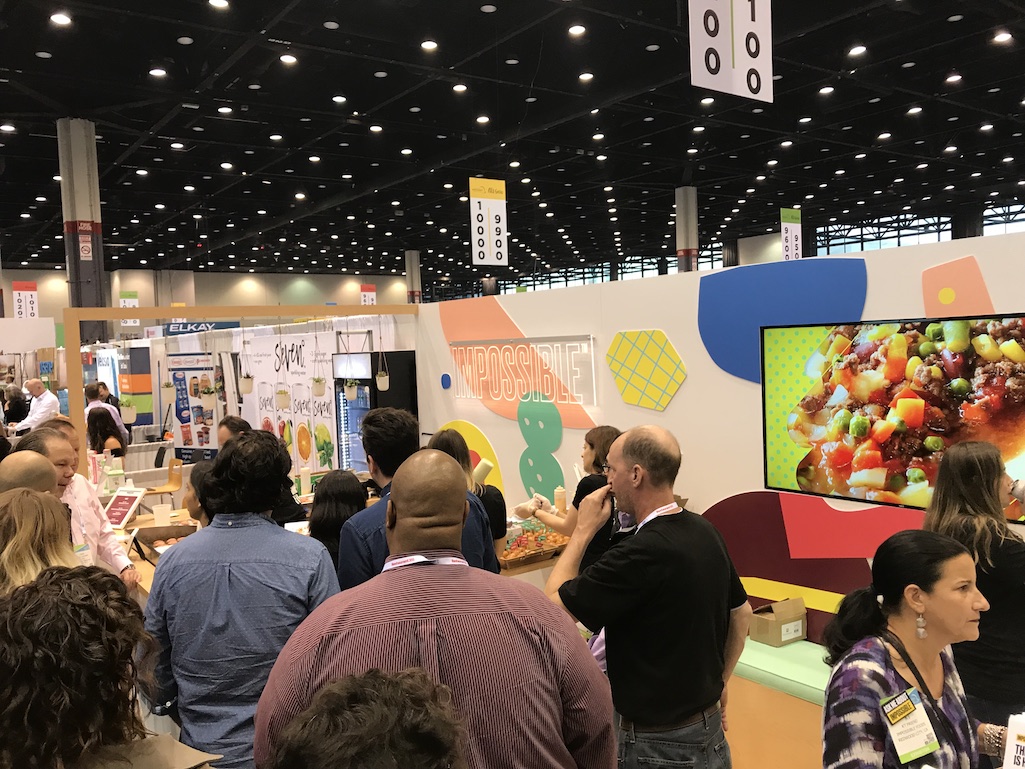 Maybe you have heard of the "Impossible Burger." It's a non-meat burger that cooks and even "bleeds" like beef. Impossible Foods burger is making waves but this was its first NRA show. After winning an award for innovation, they wowed the crowds with many different ways to use the pea protein based product. People couldn't wait to try it, whether in tacos, gyros, meatballs, breakfast sandwiches, and more. And from the smiles and repeat visits, we can only say that it was not impossible that Impossible was a smash hit!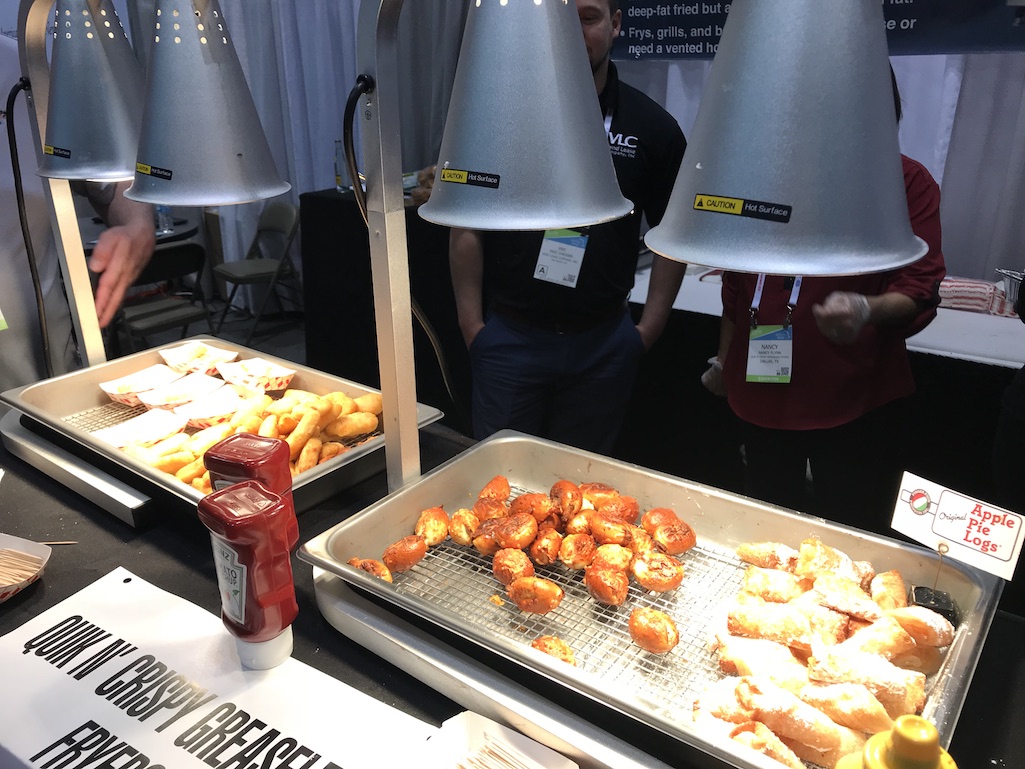 Not only did the healthier food itself make a hefty appearance at the NRA show this year, but so did healthier for you methods of preparation. One of the most exciting that we saw was the Quik 'n Crispy Greaseless Fryer. Of course, we love the taste of fried food. But we don't necessarily want to take all that oil into our systems. Quik 'n Crispy can offer food prep environments a way to get us that crispy fried taste we love using radiant heat and convection. Their patented process means that you can get crispy fries or battered veggies with a fraction of the fat. We tried a chicken nugget and some fries and can vouch for the fresh crispy taste.
National Restaurant Association Is A Fun Show And So Much More!
The National Restaurant Association Show brings with it new tastes and trends every year. From new fun products to better methods of delivery, exhibitors and attendees connect on a range of industry issues. We enjoyed the great authentic tastes as well as seeing our local heroes. We really love the shift toward healthier products and innovative cooking processes. For those of us who enjoy great tastes at home and away, the NRA show gave us some glimpses of great ideas we look forward to seeing everywhere.
Pin It!