A New Recipe for Travel And Health
We're launching a new "Health & Lifestyle" section under "Plates" where those with health and dietary concerns can look for recipes and recommendations with their health consciousness in mind. Gluten free, vegan and other designations will appear in the tags for items in this category.  Today we also offer a simple recipe that even non-cooks will love. We also know that travel experience can be greatly affected by health considerations, so you'll start to see more information in other areas as well. Please feel free to let us know if there are any special areas of health that interest you as well.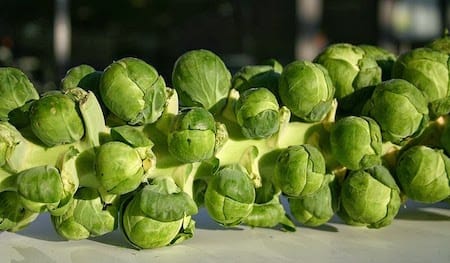 Early ancestors of the Brussels sprouts were likely cultivated in Ancient Rome, but the little green cabbagey buds that grow on stalks we know today started off in what is now Belgium. They are especially popular in Europe and  North America, with the largest producers being the Netherlands, the United States (mostly in California) and Germany.
We know that there are those who belong to the "LOVE" Brussels sprouts camp and those in the "HATE" Brussels sprouts camp. We're decidedly in the "LOVE" camp, and are happy to have brought over more than a few converts. Brussels are loaded with vitamins and low in calories – a heaping helping of health. While there are plenty of ways to jazz up your B.S., we know that this tried and true simple, healthful preparation will work every time. If it ain't broke, no need to fix it!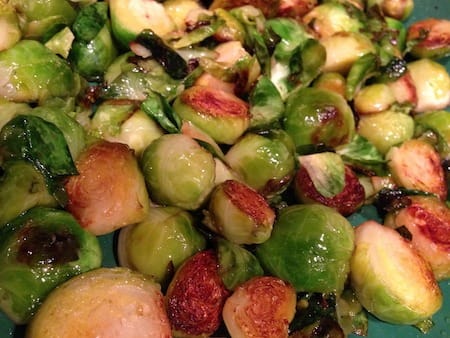 Sautéed Brussels Sprouts
Ingredients
Brussels sprouts (about 3/4 cup raw per person)
3 Tablespoons Smart Balance Spread (or your favorite healthful cooking margarine or oil such as olive oil)
Salt & Pepper to taste
Directions
1. Wash Brussels sprouts, cut off bottoms and cut into halves or quarters as you prefer.
2. In a nonstick skillet, heat Smart Balance over medium heat until melted.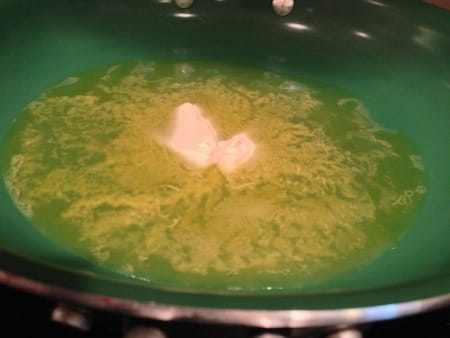 3. Turn heat to medium low and add the cut Brussels sprouts.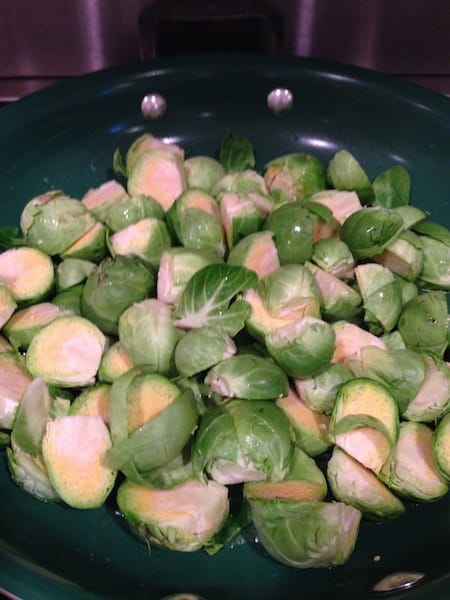 4. Cook the Brussels sprouts in the pan, tossing occasionally. They should be bright green with brown crusts on cut edges.
5. When cooked through, about 15-20 minutes or so, put the Brussels sprouts in a serving dish and toss gently with salt and fresh ground pepper to taste.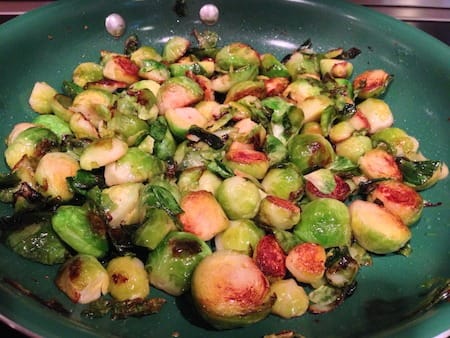 *Note: They come out more evenly cooked if you cook on medium low or low heat. If the heat is too high, the outside leaves tend to burn while the inside leaves are not as well-cooked.
That's really all there is to it. Enjoy!
THE QUICK BITE: We're launching a new "Health & Lifestyle" section under "Plates"and today we also offer a simple recipe that even non-cooks will love.