<a href="http://www.bloglovin.com/blog/14659107/?claim=5ugyqrrujer">Follow my blog with Bloglovin</a>
Remember growing up and opening an ice cold bottle of soda? The flavors were so full and bright. Root beer, cream soda, ginger ale and others all seem to taste better in my memory than they do now.
That is until we tasted Small Town Brewery's gruit-inspired beers.  Gruit? Gruit is German for herbs. This old style of brewing includes creating concoctions with roots, spices, flowers and berries.
The folks at Small Town use a proprietary technique to infuse a special blend of herbs and spices into their products. These are the flavors that bring us back to the old, rich and delicious flavors we once loved. Did we mention that these are adult beverages? Well, they are. Containing anywhere from 4.1 to 10.7% alcohol by volume these are definitely not your father's sodas.
Buy Local Buy National
What makes us like Small Town Brewery even more is that they're in Wauconda, Illinois, a small but mighty suburb of Chicago.  Small Town was founded by brewmaster Tim Kovac. Turns out that Tim has brewing in his blood – his great-great-grandfather won a brewery during a high-stakes card game and the rest, as they say, is history.
Take a look at just a few of the fabulous flavors they've mastered.
Not Your Father's Root Beer
Whether or not you're a beer drinker this classic root beer flavor is bound to impress you. You will taste hints of sarsaparilla, wintergreen, anise and vanilla. Enjoy its creamy smoothness alone or, for a truly delicious indulgence, add a scoop or two of your favorite ice cream and experience seriously scrumptious root beer float for grownups.
If you're looking for something just a wee bit stronger they offer a Not Your Father's Root Beer 10.7% ABV iteration in a 22 ounce bomber style bottle now available nationwide. Talk about your tipsy tipple! We just loved it.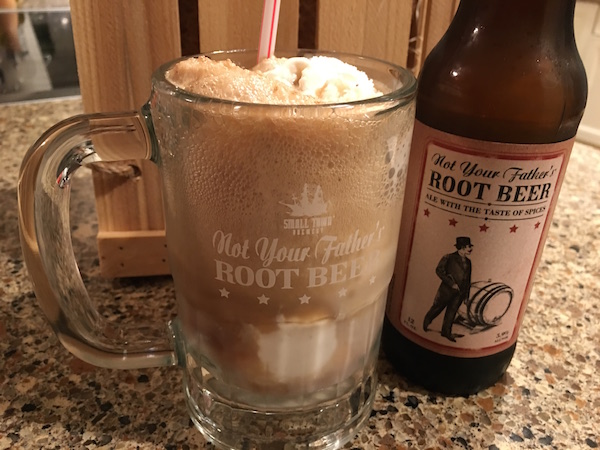 Not Your Father's Vanilla Cream Ale
This memory-making tasty craft beer is brewed with Madagascar Vanilla, making it a delicious vanilla cream ale. Bold, sweet, smooth and spicy, this botanical craft beer is lightly sweet with a refreshingly smooth finish. At 4.1 ABV it's a great drink for those looking for something different.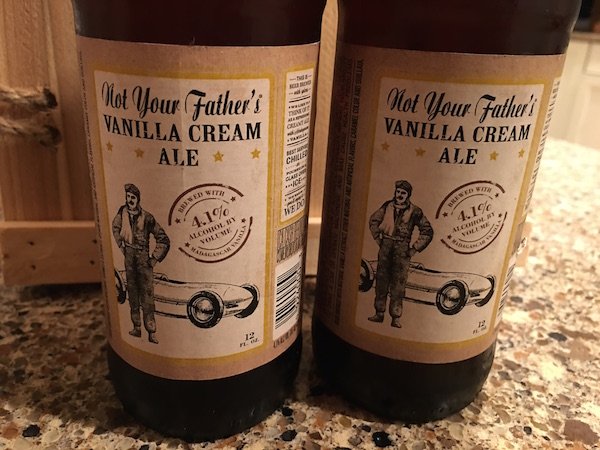 Not Your Father's Ginger Ale
We haven't tried this one yet but I'm a big ginger ale fan so I can't wait to give it a taste. This ale is said to have the familiar taste and aroma of Tim Kovac's family's homemade ginger ale. He balances ginger and citrus with hints of black currant, which adds floral and fruity spice notes. Sounds like it would be perfect all by itself or mixed in an ice cold Moscow Mule.
If you're in or have the chance to visit Illinois, stop by the brewery in Wauconda. They've set up a tasting room with even more flavors for you to try like Strawberry Rhubarb, Bourbon Pecan and more.
Check out their website at smalltownbrewery.com to learn more. Most of Small Town Brewery's Not Your Father's products are available nationwide. Check them out at a local liquor or grocery store near you.
THE QUICK BITE: Small Town Brewery's Not Your Father's Craft Beer products are great tasting gruit-inspired adult beverages that bring back the flavors we used to love – with a little extra kick.
Thank you to Small Town Breweries for sending us some samples of these products to review.