NRA Show Classics and Trends
Every year we look forward to the National Restaurant Association's annual gathering that we lovingly call the other NRA Show. This industry trade show is huge. Somewhere around 50,000 exhibitors and attendees converge to share ideas, new products and trends for the restaurant and foodservice industry.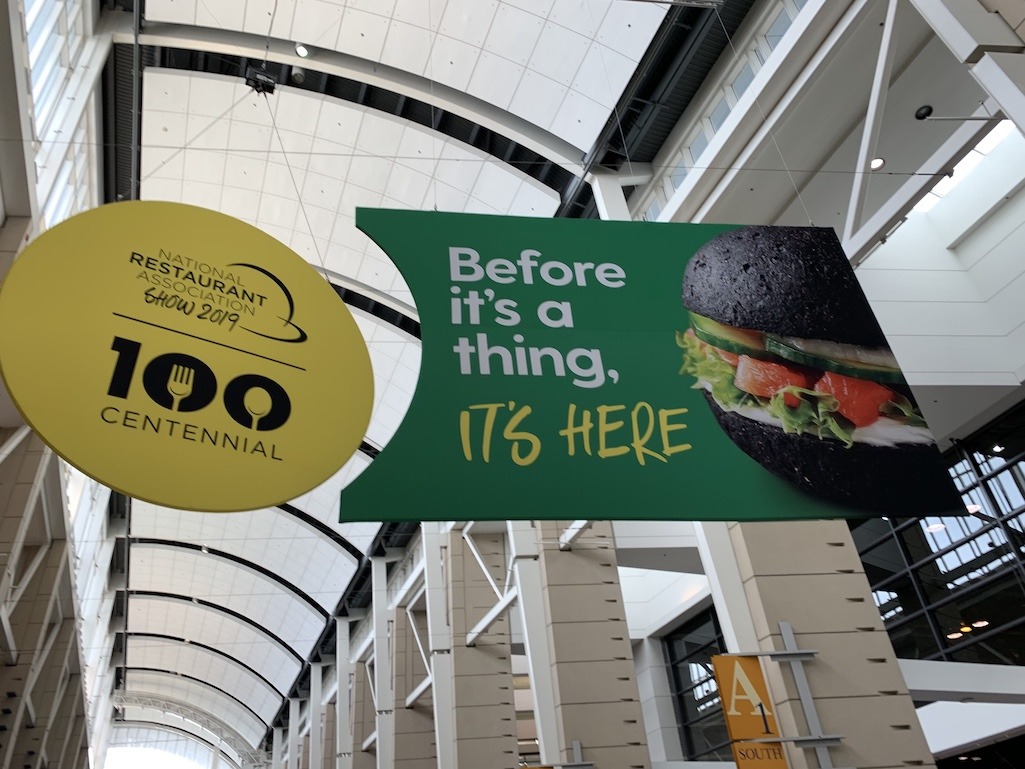 Centennial Celebration
This year's outing was especially vibrant because it is the 100th anniversary. They held the first NRA Show in 1919! It's only fitting then that highlights for us were both new and exciting trends and well-loved classics. Here are a few of our favorite finds at the NRA Show for 2019 and what you can look for in the year ahead.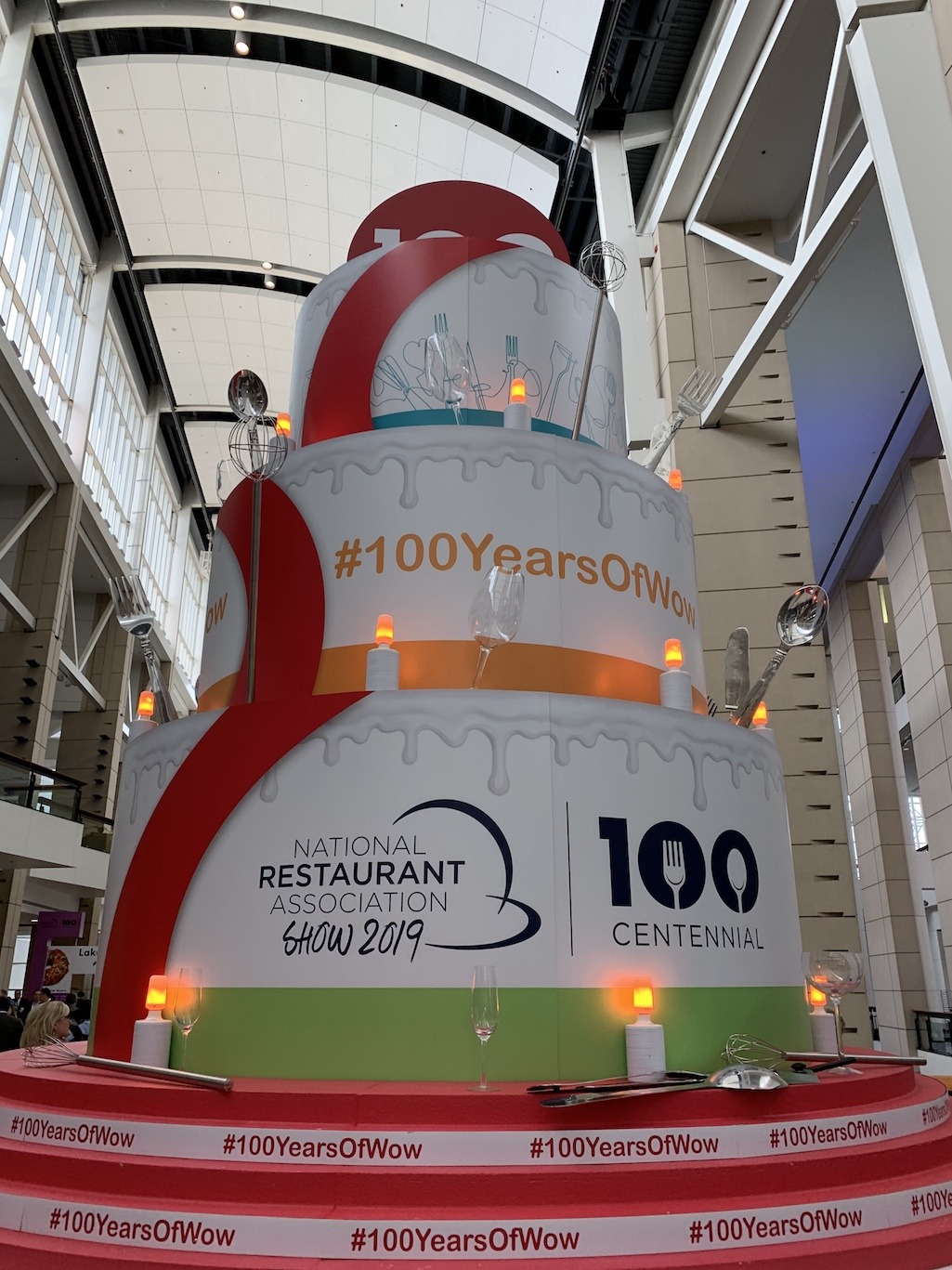 Hot Dog!
One of our favorite exhibitors every year is the Vienna Beef hot dog booth. This year over the course of the show, they served over 16,000 hot dogs, appropriately dressed Chicago-style. We couldn't help ourselves and made it one of our first stops of the day.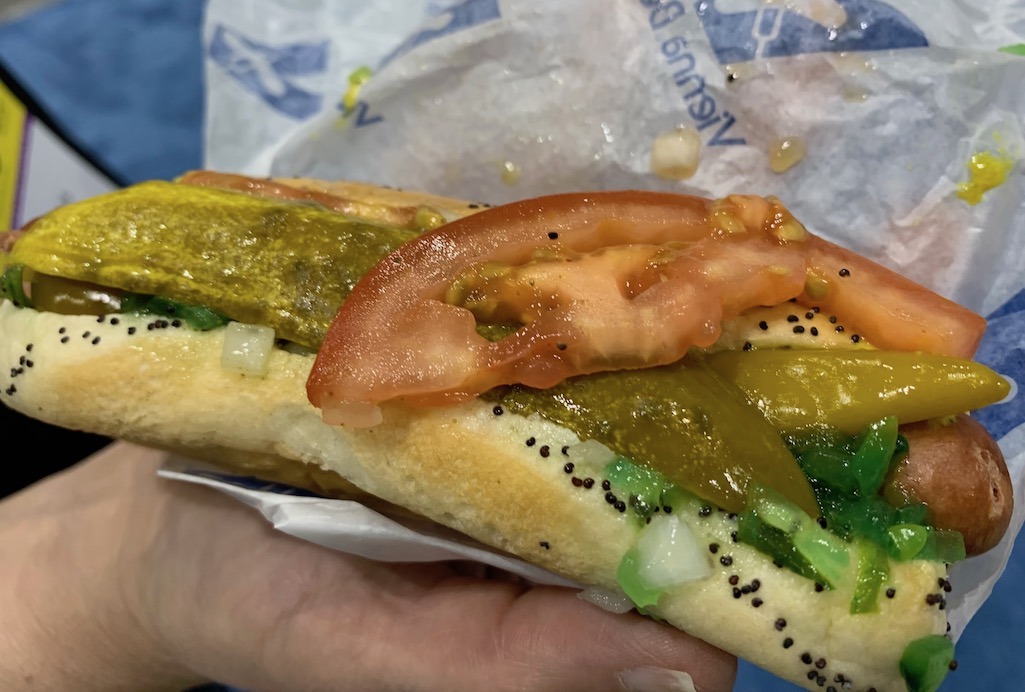 While we were there, we were lucky enough to meet Mark Reitman Ph.D. (Professor of Hot Dogs), proprietor of Hot Dog University. Hot Dog U offers courses in how to set up and run a profitable hot dog business from carts to catering. Mark is clearly an expert, with a hugely successful business that launches entrepreneurs on a regular basis. Mark invited us to attend one of his courses and we intend to take him up on the offer. Stay tuned for what is sure to be a fun story about that!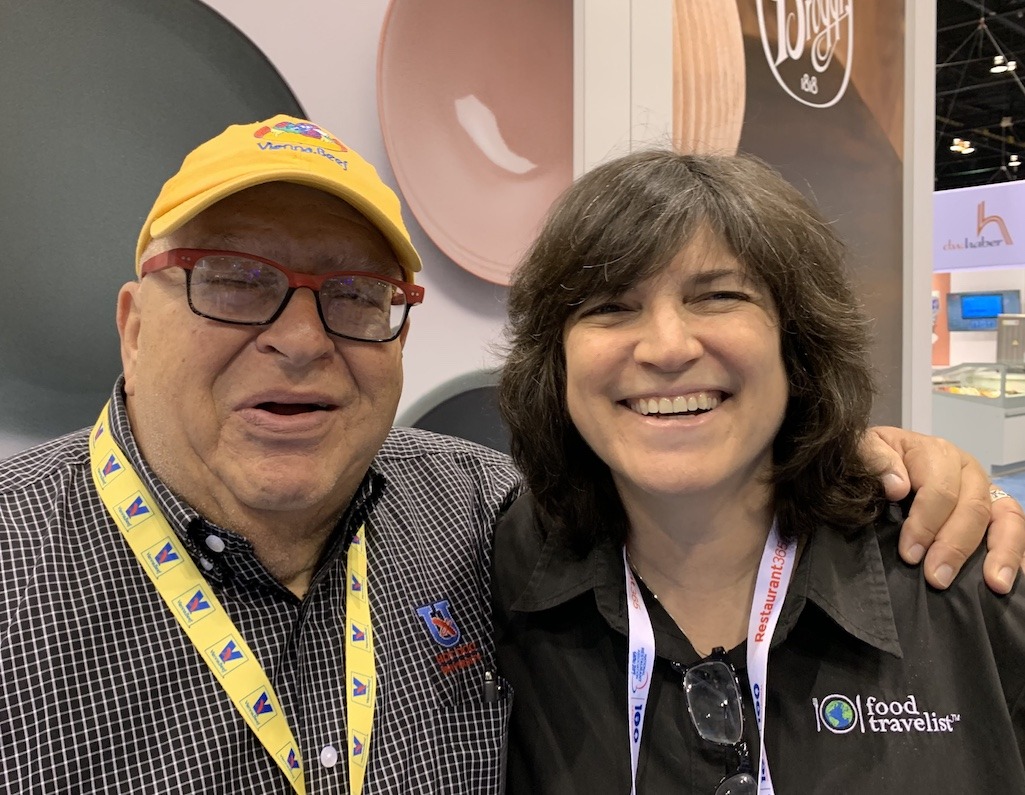 Plant-Based Foods
While meat is still plentiful at the show, plant-based foods were making a strong showing. Everything from chickpeas in many forms to "milks" made from non-dairy products was abundant. Three different major players in the meat replacement business had a strong showing including Impossible, Beyond and our favorite Before the Butcher's UNCUT products. The NRA show recognized UNCUT's innovations with its FABI award.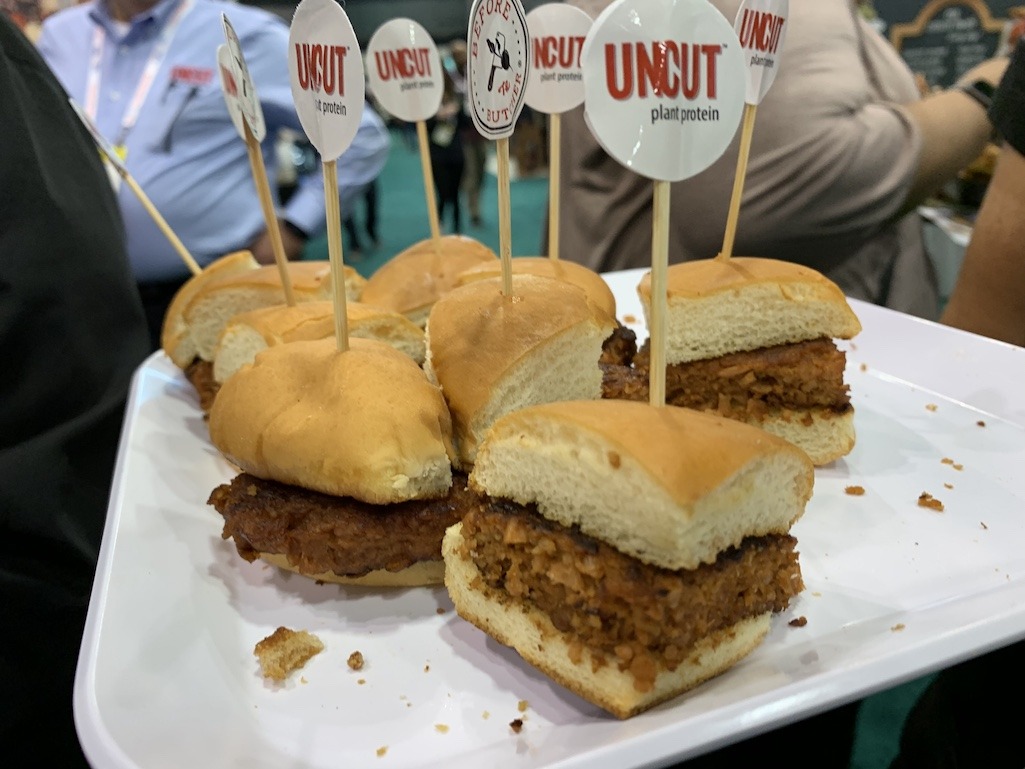 What we like best is that the UNCUT product lines are quite extensive. There are multiple burgers including chicken, turkey and beef (also plant-based, of course) as well as a breakfast sausage patty. There are also a variety of other options such as ground sausage, chorizo, chicken chunks, beef tips and pulled pork. The products are quite tasty and allow for many different preparations in addition to the burgers that we've seen.
CBD-Infused and Functional Products
Another trend we spotted is CBD (cannabidiol) showing up in all kinds of beverages. It was listed as the number one drink trend according to the NRA's culinary forecast survey. While there are a lot of questions about what CBD can and cannot do, certainly restaurant operators are interested in the possible benefits of adding CBD-infused beverages and products to their menus. Hemp products such as bars and cookies were also prevalent at the show. Ingredient, such as collagen, that promote physical or mental benefits were also abundant. Many of the wonderful teas that appeared at the show were designed to help you focus or relax or provide some other health-promoting feature.
Sustainability and Environmentally Conscious
Along with the other trends, we noted a significant presence of environmentally friendly products. Coca-Cola did an outstanding job of showing their concern for sustainability. They handed out reusable metal straws complete with cleaner and hemp carrying bag. Also, instead of using toss-out plastic cups at the NRA Show, they offered sturdy reusable cups, cutting out much waste. Our discussion with one of their representatives emphasized the company's serious commitment to these efforts.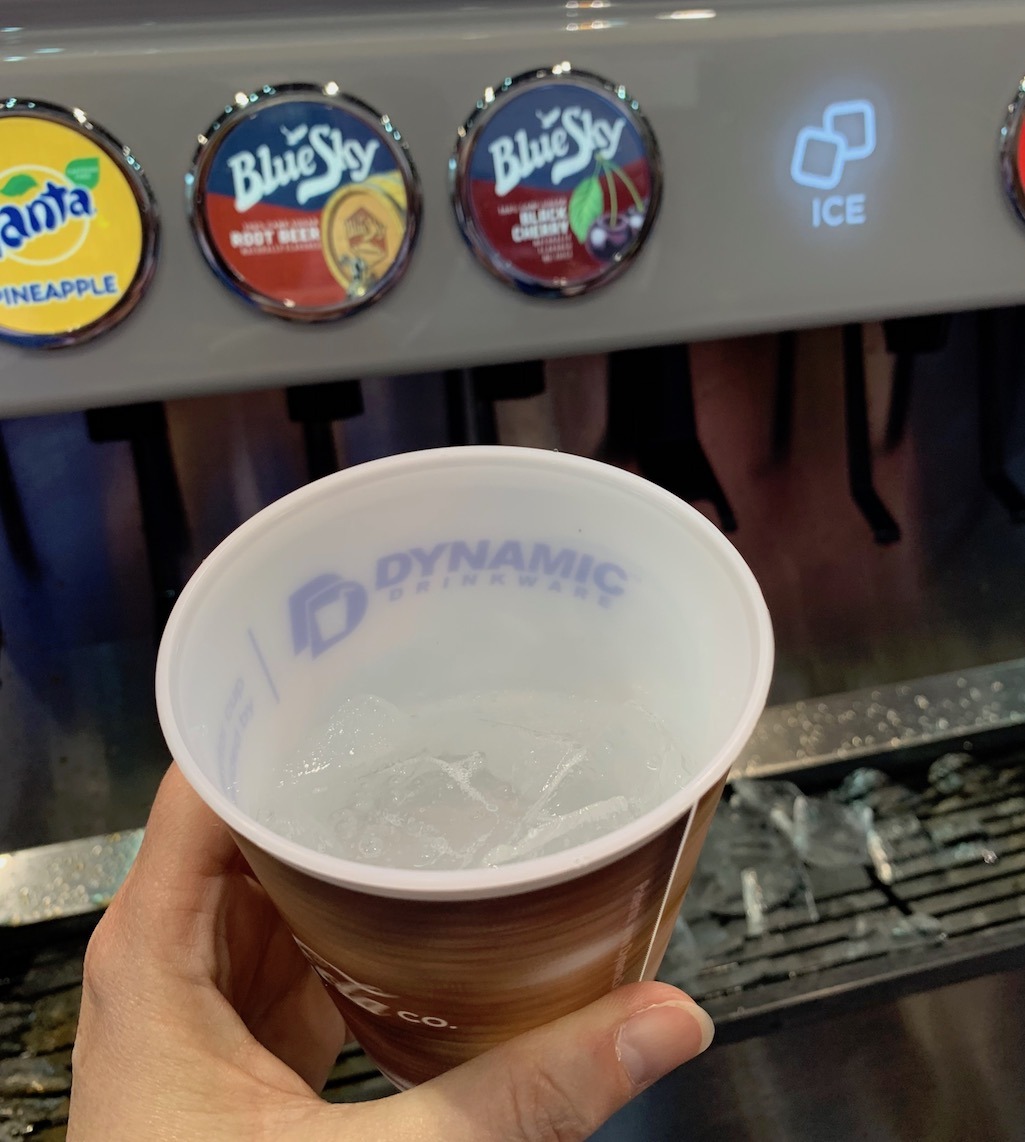 There were also lots of companies with conscientious products. We saw such items as edible serving spoons, paper straws and compostable packaging. We enjoyed seeing the efforts by many in the industry to move from wasteful excess to reduce, reuse and recycle whenever possible.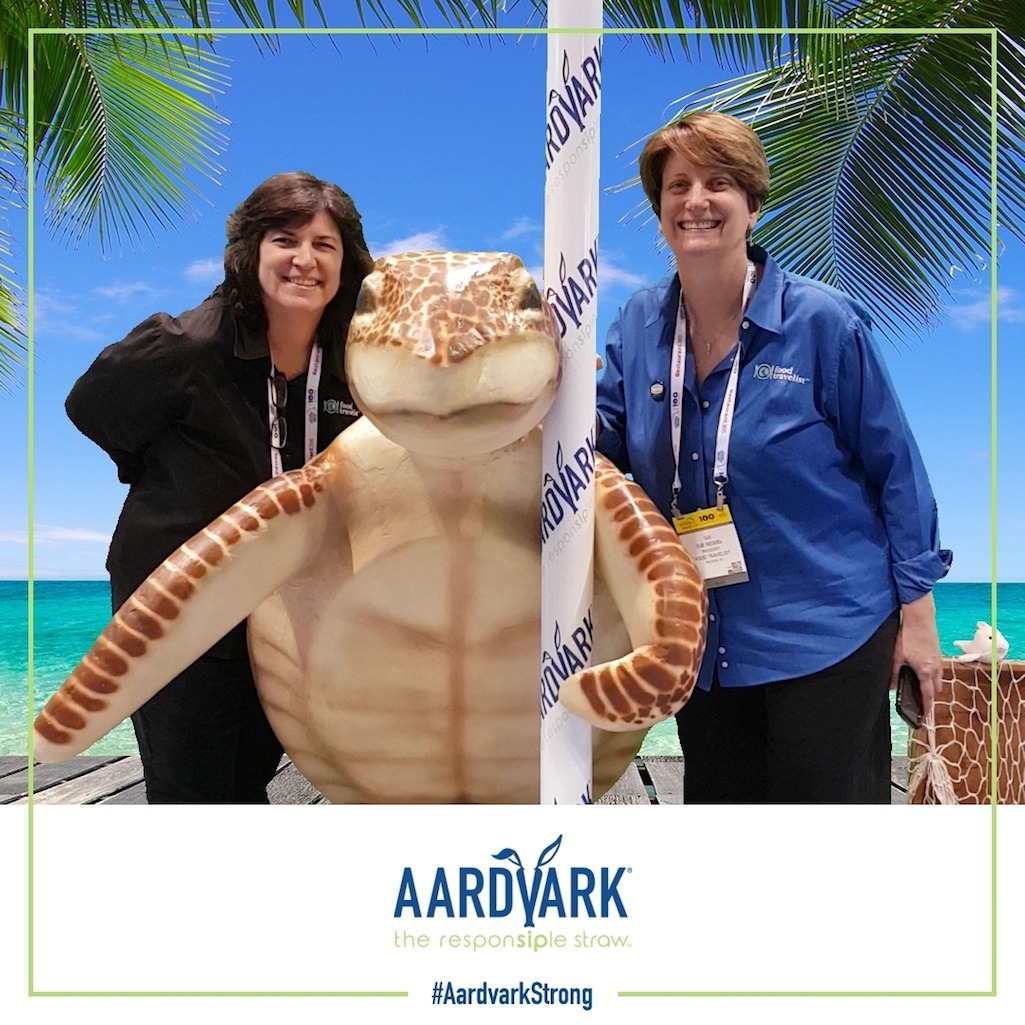 Robots Everywhere
You couldn't help but notice at the NRA Show that robots are becoming way more prominent. While we had previously seen products such as a robotic arm that could flip burgers or put fries in the fryer, robots now are making more of a presence in a familiar form. One of the most interesting companies at the show was Bear Robotics. Their "Penny" robot is on a pedestal and can serve drinks or deliver a check. A party version can even offer audio. Penny has a tray and can navigate around a crowd. Penny is in use by some Pizza Hut restaurants in Seoul Korea and Amici's East Coast Pizzeria in the Bay Area. Other robots of differing heights and sizes will likely become more prominent as restaurants aim to cut costs by using real people for more important tasks and interacting with customers while letting robots handle the monotonous chores.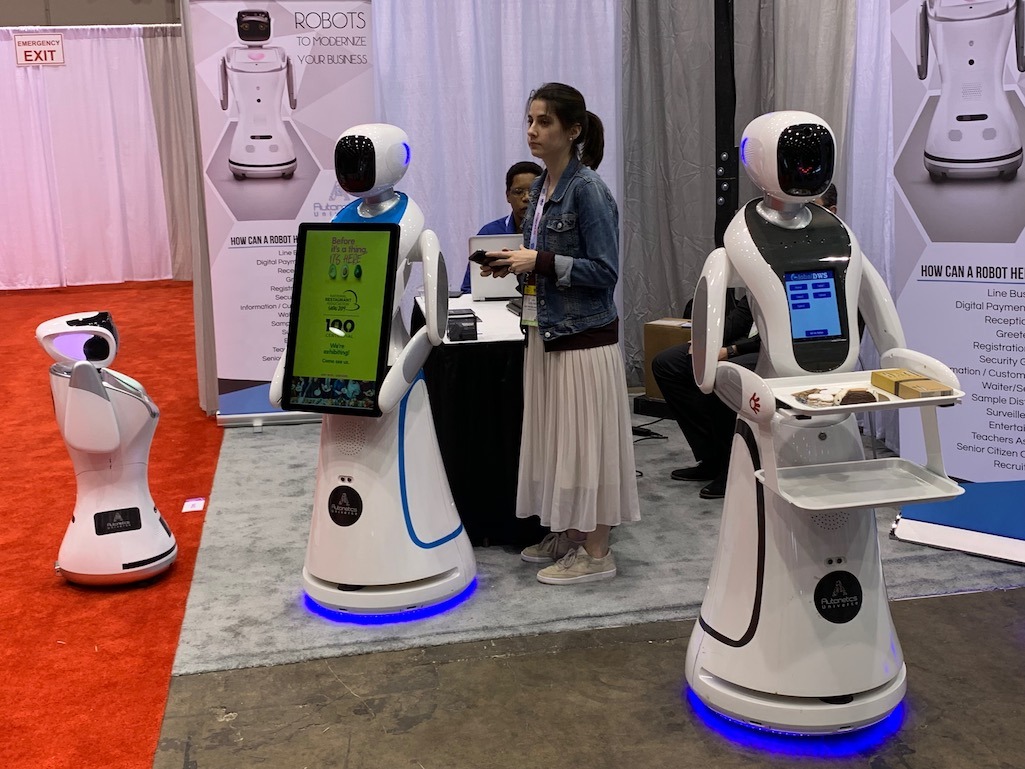 This is just the tip of the iceberg for the annual National Restaurant Show of 2019. There will be a lot more innovations and exciting developments coming. Please be sure to let us know what trends you find. We'll be happy to see more of the changes that make dining accessible and delicious for everyone.