Our Best Ever Food Travel of 2016
It's no doubt that 2016 has been one heck of a year. While many of us may be happy to see it go there were many highlights that we love to reflect back on. Our food travels in 2016 took us back to some favorite places and gave us some newly discovered favorite places too.
Here are just some of our top food travel experiences of 2016: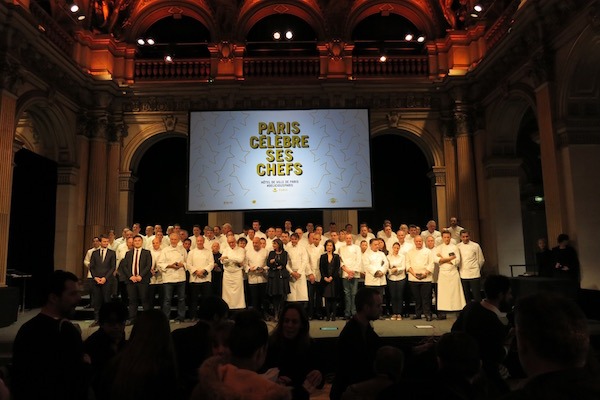 Paris
We simply adore Paris and it doesn't matter how many times we visit we always find more things to see and eat every single time. This year we had the privilege of attending the celebration honoring all the Michelin starred chefs in Paris. Held in the magnificent Paris Hotel de Ville or City Hall it was breathtaking to say the least. All that talent in one room! While visiting we also found some more interesting food experiences and stayed at the magnificent Hotel Napoleon. All the links are below.
Paris Chefs Get Delicious Honors our coverage of the once-in-a-lifetime event.
10 Terrific Food Travel Experiences in Paris some new restaurants and some unique new ways to taste Paris.
5 Star Luxury At The Hotel Napoleon Paris steps from the Arc de Triomphe this luxury hotel is ideally located and provides excellent customer service.
Wet Your Appetite at Hotel Moliter this terrific hotel on the outskirts of Paris is quirky and iconic and the same time.

Northern England
When we were first approached to visit Northern England we didn't know what to think. It certainly didn't come top of mind as a culinary destination. We couldn't be more wrong. There were more food experiences than we expected. From Michelin starred restaurants to sticky toffee pudding it was an adventure for the taste buds. All the links are below.
Tasty Northern England Hand crafted cheese, charcuterie and fresh fish lead the way on our first journey to North England.
Northern England: At Home in Harome this small town in Yorkshire is home to a Michelin starred restaurant and the wonderful Pheasant Hotel.
Food and Fun in Cartmel England proving once again that getting out to the smaller towns can provide unexpected food travel treats.
Passionate Flavorful Pursuits meeting the food and wine purveyors was a highlight of our trip.
Malton – Yorkshire Food Capital one of our favorite stops of the trip if not the year. Malton exudes its own personal brand of culinary expertise.
Food, Fells and Fun in Grasmere, Lake District Cumbria the Lake District is simply one of the most beautiful places we've visited. Add the wonderful food and people and it's a perfect destination.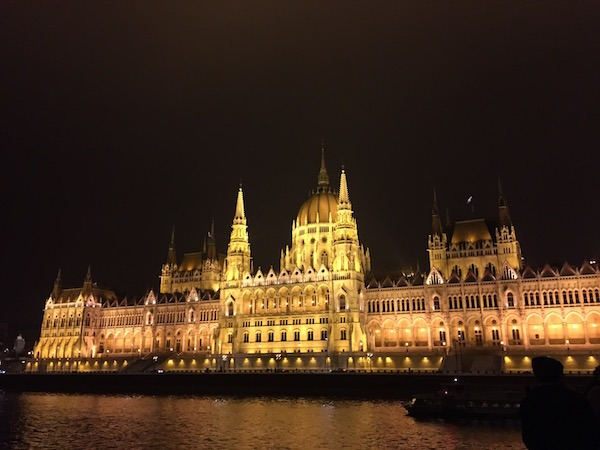 Viking River Cruise
Although we technically went on the Romantic Danube cruise in December of 2015 we had much more to say about our trip in 2016. Viking does a wonderful job of treating passengers well, providing interesting itineraries and taking us to many places that are rich in food travel experiences.
Exploring The Romantic Danube on Viking River Cruises Exploring dozens of European Christmas markets without unpacking once? It was that easy and incredibly fun on Viking.
Viking River Cruise Galley Miracles how do they feed so many people with such a small galley kitchen? Find out their secrets as we go behind the scenes.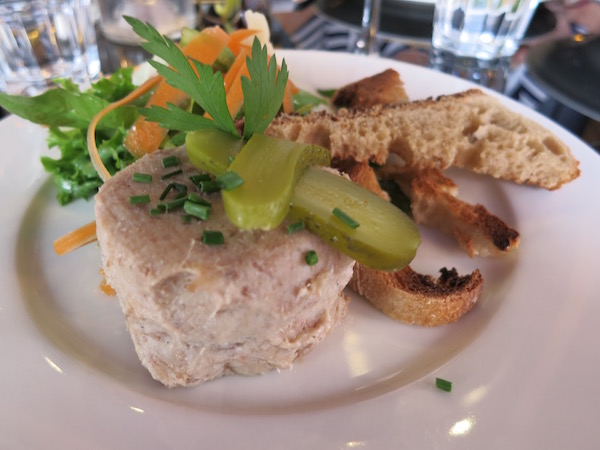 Southwest France
Foie gras, armagnac and jazz are just a few of things you can expect to find in the lush Midi-Pyrenees region of southwest France. Miles and miles of sunflowers, exquisite farm-to-table meals and French wine are all abundant in this beautiful but more lightly visited part of France.
Toulouse la Ville Rose of Southwestern France full of culinary delights, stunning architecture and modern technology discover the gateway to Midi-Pyrenees in Toulouse.
Gers the Heart of Gascony and Southwest France the spirit of Three Musketeer D'Artagnan is alive and well in Gers. History, culture and wonderful food are all on fine display.
Magical Marciac Jazz Festival  find out what it takes to make 250,000 visitors make the trip to Marciac every year to experience their unique and star-studded jazz festival.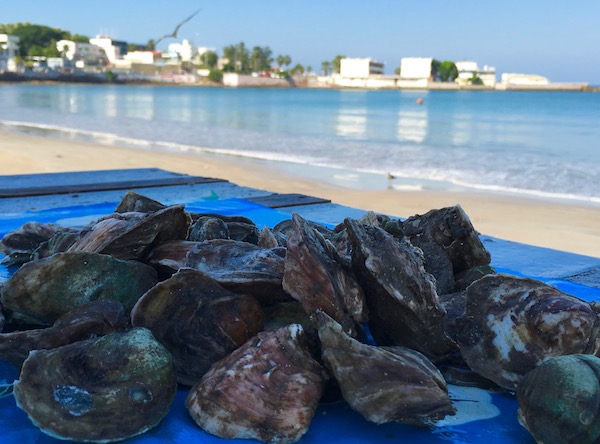 Mazatlán
We discovered that Mazatlán produces more than thirty percent of all the food in Mexico. You know you're going somewhere special when you visit. I had the chance to attend the Culinary Roots event to learn more about Mazatlán. We'll be covering more about this tasty destination in 2017.
Culinary Roots in Mazatlán Mexico  from Michelin starred chefs to culinary students all the attendees of Culinary Roots had wonderful skills to learn and share.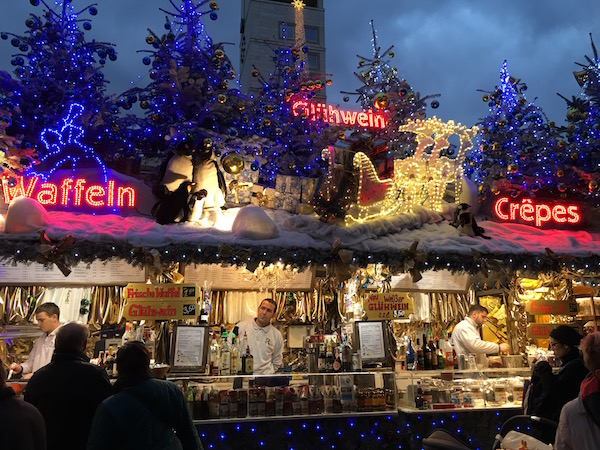 Southwest Germany
We love all things German. We had the chance to explore the more of Germany on the sunny side of southwest Germany. Christmas markets are just the beginning of all the great food, wine and culture that thrives throughout the region.
Wonderful Swabian Christmas Market Recipe bring a taste of the Christmas markets to your home with this tasty recipe.
Celebrate 500 Years of German Beer at Stuttgart Canstatter Festival learn all about the German Beer Purity law that was enacted in 1516.
Explore Stuttgart with the StuttCard we always love sharing ways to travel and save money while doing so.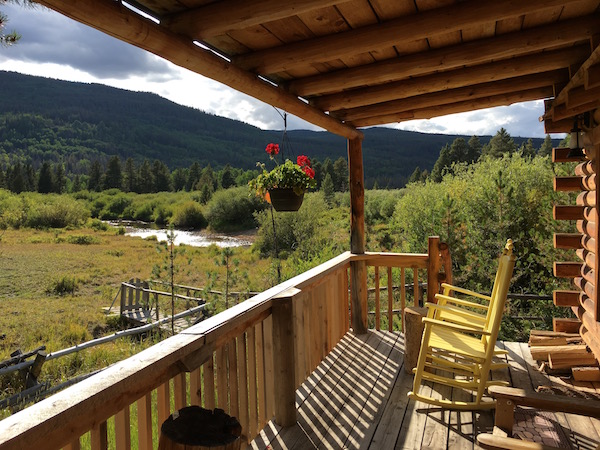 Rawah Ranch
Looking for a unique culinary experience in a peaceful, tranquil setting? Check out our review of Rawah Ranch in Colorado. Scrumptious food in the wilderness. Just what you're looking for if you want to get away from it all.
Beautiful and Delicious Rawah Ranch  a visit to Rawah will include star filled nights, horse-back adventures and gourmet meals.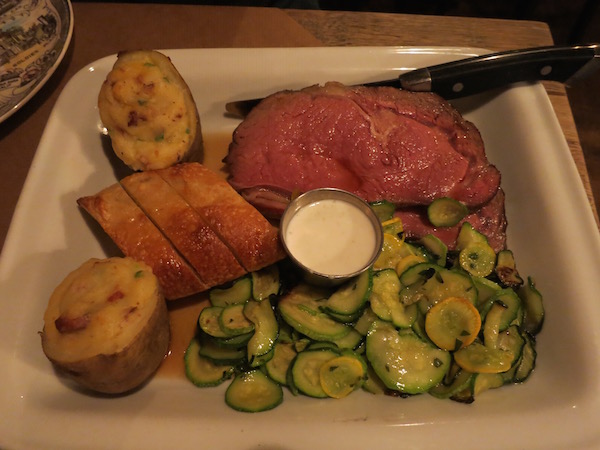 Milwaukee
Our favorite near-by road trip from Chicago has really made some big steps up the culinary travel ladder. We know they have terrific beer, brats and cheese but we learned that there's so much more to discover in the dairy state.
Fall In Love With Milwaukee some new spots in Milwaukee to satisfy just about food travel palate.
Tea Is Brewing In Milwaukee beer is not the only thing brewing in Milwaukee.
Thank you for another terrific year kind readers. We appreciate you and look forward to discovering new fascinating food destinations in 2017.