Pocket Travel Guides for the Top Ten Everything in 2016
When I first started to travel, oh those many years ago, there weren't websites, blogs or apps (how old are you again?) to answer the question, "Where do I go and what should I do?" Don't get me wrong. There were still plenty of ways to research and travel guides to read in order to get information about destinations. It just took a bit more time and effort.
One of my favorite ways to quench my wanderlust was through DK Eyewitness Travel guidebooks. Their motto "The guides that show you what others only tell you" had me hooked. I keenly remember clutching my first DK Eyewitness Travel book on Paris. I longingly looked at the beautiful drawings of all the museums, churches, streets and gardens as I added them to my spreadsheet. The book prepared me for a trip of a lifetime. The little tips, behind the scenes insights on history, art and culture helped me enjoy the adventure even more. Learning the ins and outs for that trip, and others since then, has given me sheer joy. Since then I've purchased a lot more DK Eyewitness Travel guides to help me find my way around the world.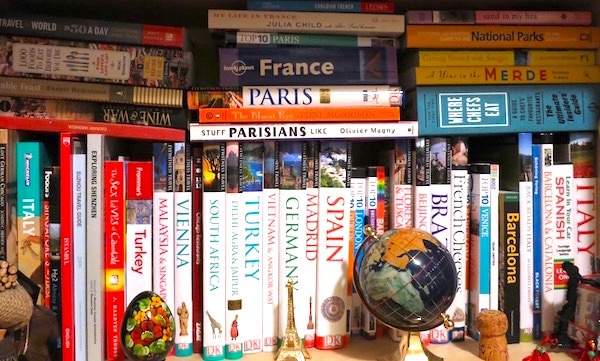 In 2002, DK Eyewitness created the Travel Top 10 Guides highlighting the best of everything in over 80 destinations around the world. These pocket-sized travel guides provide top 10 lists for the best in accommodations, eating, sightseeing and entertainment. When I've traveled to destinations and had limited time to explore, the Top 10 guides were the perfect companion. In fact, we purchased the DK Eyewitness Travel Top 10 for the Lake District while on our trip to Northern England just last week!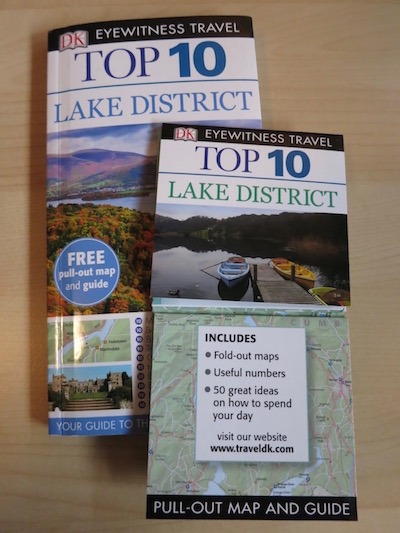 The recently relaunched DK Eyewitness Travel Top 10 Guides just got even better. The guides have a new streamlined look, freshly designed with new easy-to-read fonts and graphics, brand new itineraries, and laminated pull-out maps that are color coded and provide public transportation maps. The new guides now include Top 10 lists of off-the-beaten-track and the top attractions you would expect along with shopping and dining choices.
One of my favorite features is the itineraries created for 2 and 4-day visits. If you've got really limited time these are invaluable. The "StreetSmart" section in the back of the book provides practical information you'll need while planning your trip from getting there and getting around  to currency, safety and where to stay.

The first set of updated guides are now available for London, Barcelona, Paris, Rio de Janeiro, Washington, D.C., New York City, Iceland, San Francisco, Rome and Berlin. The remaining destinations will be rolling out through 2018.
Win A Set of 5 DK Eyewitness Travel Top 10 Guides!
As a special treat for our Food Travelist community, we have a set of 5 DK Eyewitness Travel Top 10 Guides to give away to one lucky reader! Are you going to Paris, London, Washington, D.C., New York City or Rome? Or maybe you'd like to  reminisce or learn more about these destinations for future travels. If so, check out the contest details below.
To learn more about DK Travel Top 10 guide books check their website at www.dk.com. Do you use travel guides when you travel? Share your travel planning tips with us below in the comments.
DK Eyewitness Travel provided guides for us to review. We were not compensated for the review and as always all opinions are our own.
THE QUICK BITE: We peek inside DK Eyewitness Pocket Travel Guides for the Top 10 Everything in 2016 – Perfect companions for your travels.