Still Giving Thanks This Thanksgiving
It's that time of year again. Thanksgiving 2022 brings with it happiness and some things to contemplate, too. To say there has been an awful lot going on is an understatement. For the last couple of months I had taken a break from writing and dialed back my time spent on social media to focus on a few other things. Recent events in the world have called me to pound a little out on the keyboard once again. I have to tell you that time away from social media is something everyone should do. Sure it's great to keep up with family and friends from time to time. However, the daily postings of perfect lives, perfect food, and perfect clothes seem to reflect a perfect world. We all know that the world is far from perfect – no matter what we see or read. Here are just some of the things we have to be thankful for this year.
We Traveled
We went to Amsterdam (still need to write about that trip). It was my first time there and I adored the place. We are already planning on returning in the spring. There's so much to see, do, and eat – it will require several visits, I'm sure.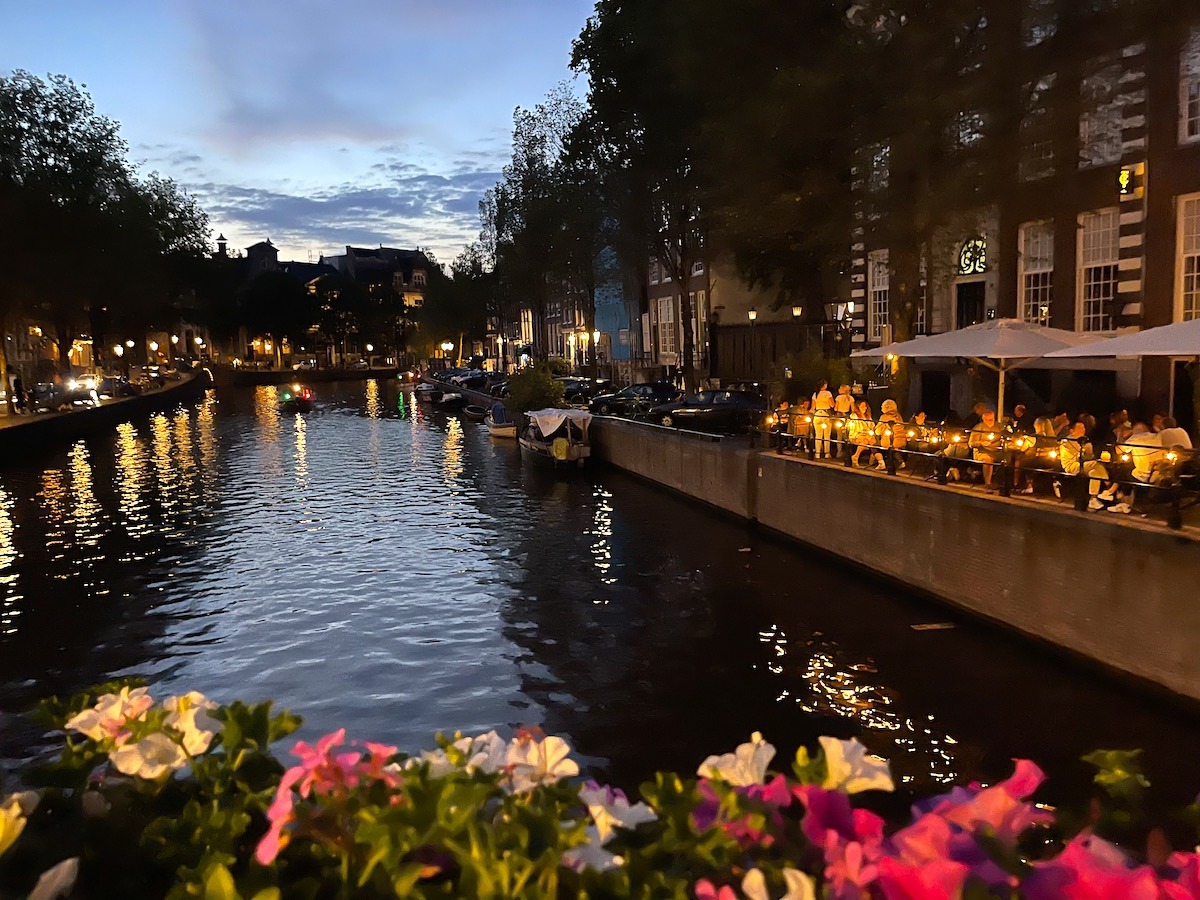 We did a road trip to Northern Portugal for our 15th Anniversary and had a ball. We didn't do any social media, no sponsored posts, and no comped stays. It was wonderful to do exactly what we wanted for our 4-day trip. We explored Viana do Castelo, Vila do Conde, and many other small beautiful towns along the way. This is another area of Portugal that we will be exploring further – we loved it! We'll definitely be writing more about this trip. It's a place to consider when planning a road trip in Portugal that's for sure.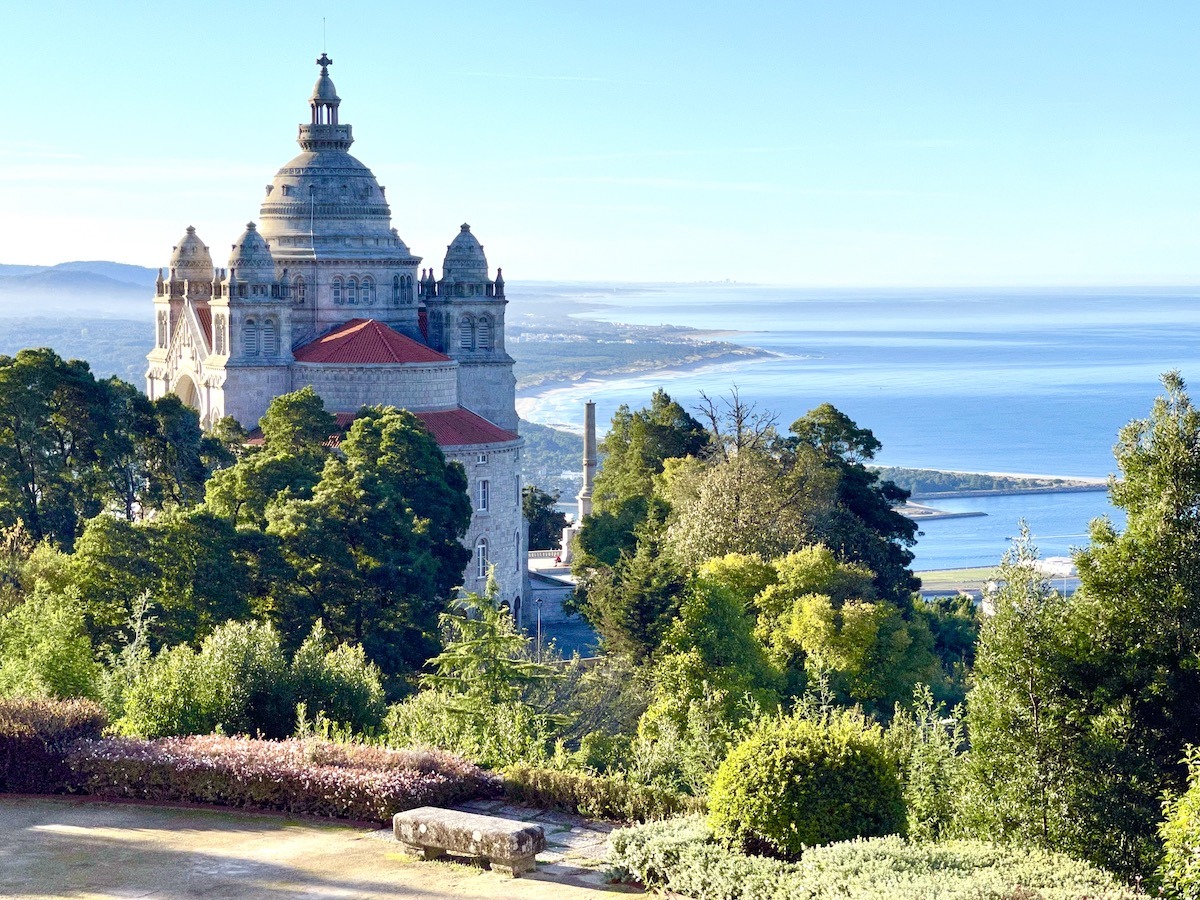 We're planning more local travel and travel in Europe in December so keep an eye out for that too!
We Explored More of Lisbon
We splurged and bought tickets to WebSummit when they went on sale last year. It was a super interesting conference where we learned a lot and got to visit the Park of the Nations neighborhood along the Tagus river, a part of Lisbon we hadn't been to before.
When the conference ended we treated ourselves and went to the Oceanario de Lisboa just a few blocks away. It really blew our minds. We ended up spending way more time than we expected there. We highly recommend this spot to anyone visiting Lisbon. Especially anyone with young ones to entertain. They have many interactive experiences and the exhibits are just amazing. There are also a couple of restaurants that all serve sustainable seafood (I know that's kinda weird but it does teach you to pay attention) as well as family-friendly fare.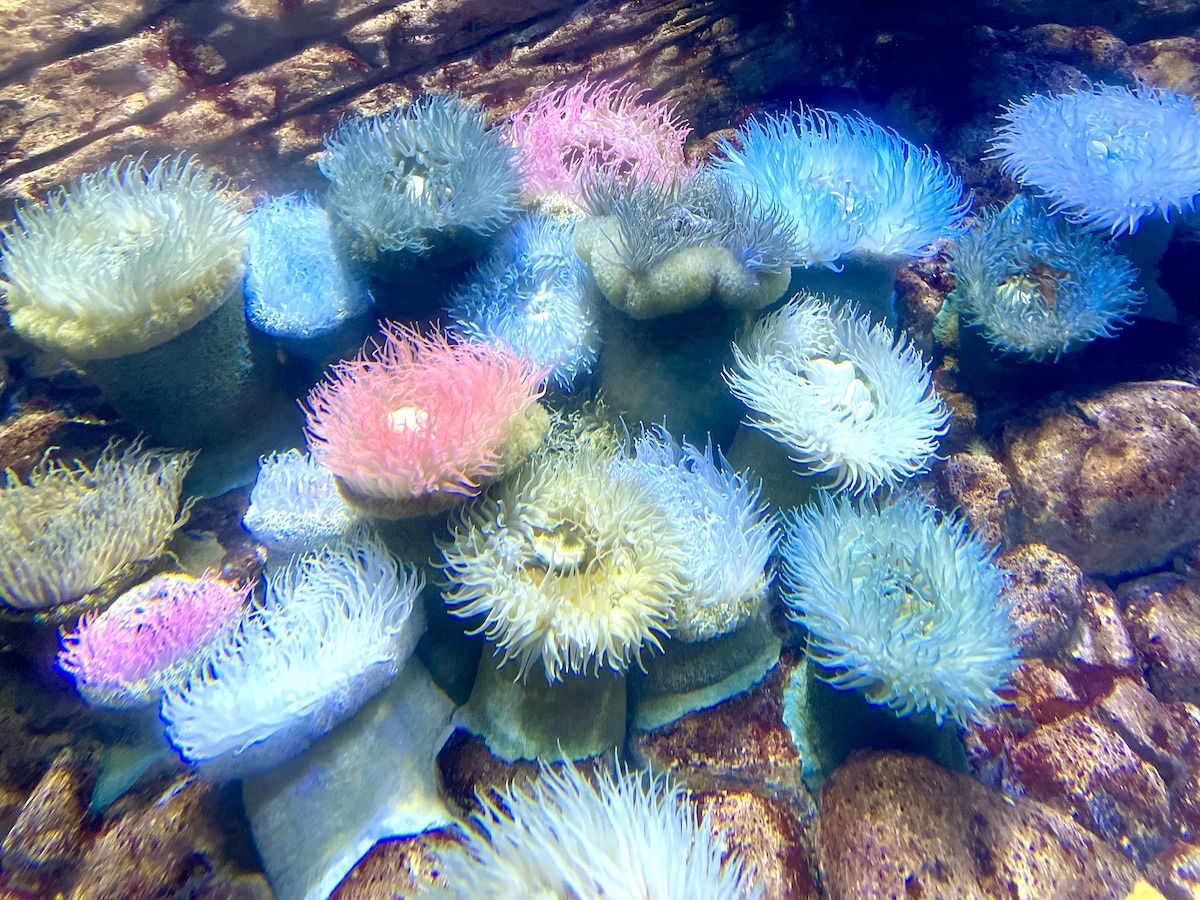 We found our new favorite pizza place in the Cais do Sodre neighborhood, Lupita. They serve naturally leavened pizza with wonderful locally sourced toppings and organic wine. It's small but don't let that scare you away. The pizza is wonderful and the service is friendly and fun.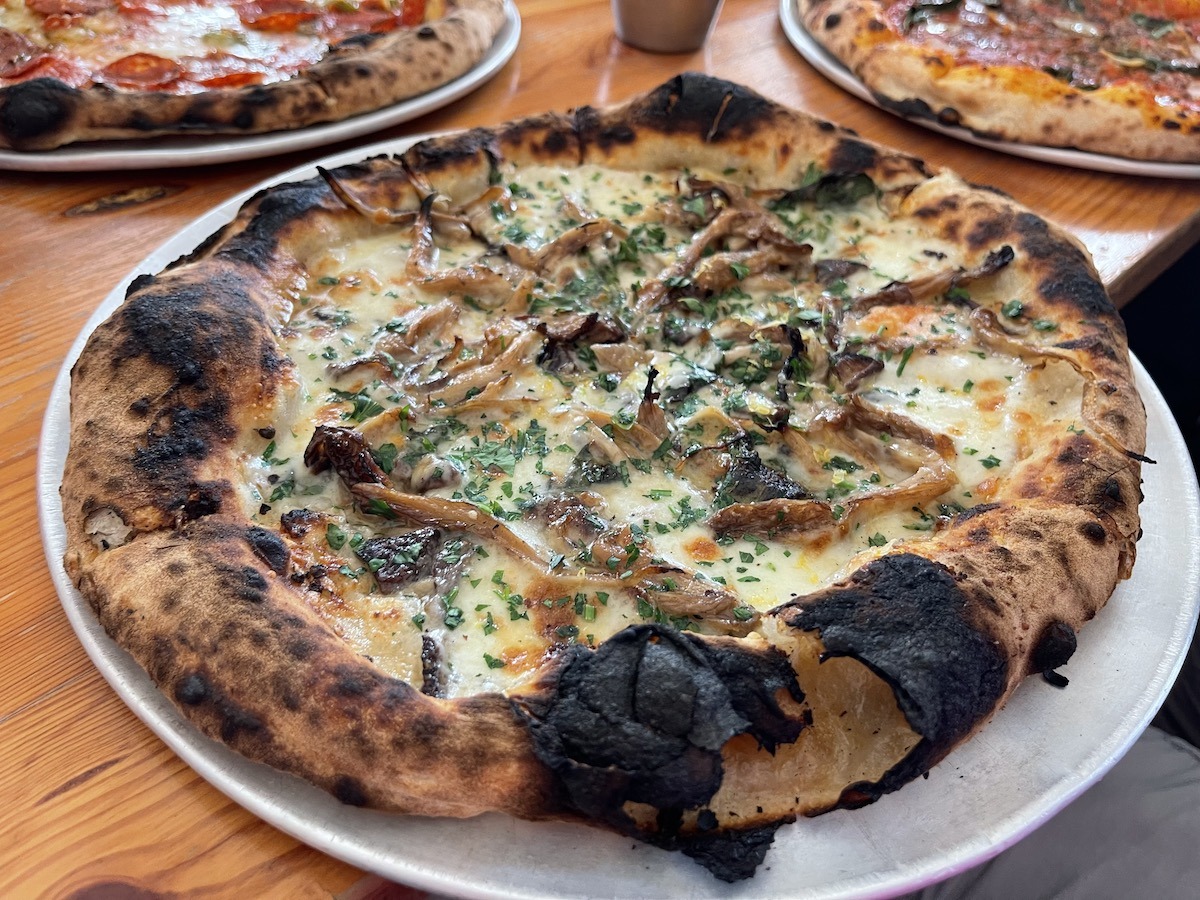 Lots of Art
In our quest to get to more museums and cultural events, we went to the National Tile Museum in Lisbon. This spot has long been on my list of things to do in Lisbon and it certainly didn't disappoint. It's another must-see spot to learn more about the tiles or "azulejos" you see everywhere in Lisbon and throughout Portugal. It's definitely a place that we'll return to again and again. There's an awful lot to see.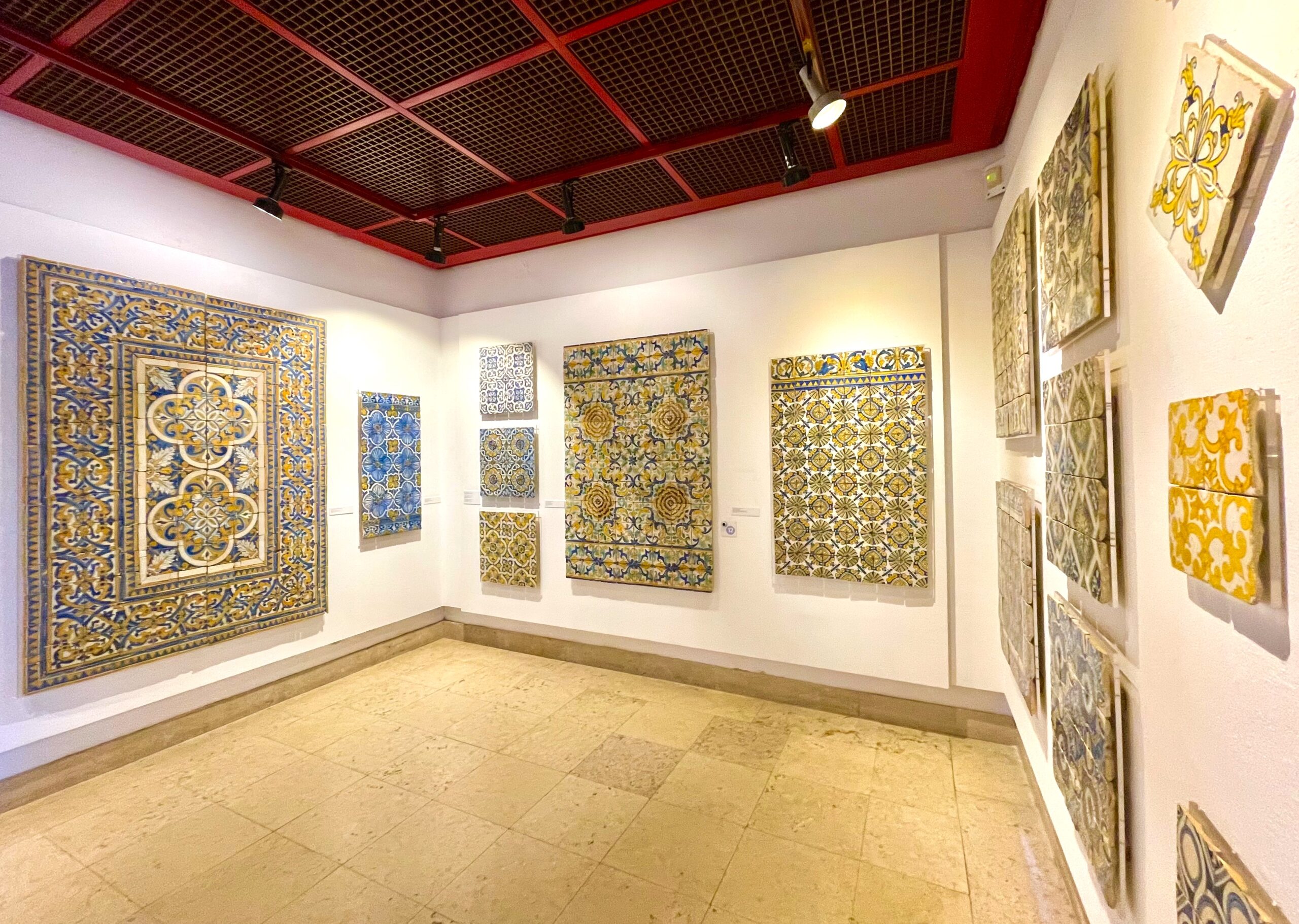 When touring Lisbon you'll notice all the beautiful street art throughout the city. One of the more prominent artists is Artur Bordalo (known as Bordalo II). An exhibit of just some of his work is on display at Lisbon's new Edu Hub in the Park of Nations, a trendy neighborhood already quickly becoming known for its contemporary art. We were pleased to know that one of our favorite Lisbon hotels, the Martinhal Lisbon Chiado Luxury Suites is a proud sponsor of the exhibit. It's not surprising since art and design are such an important part of all the Martinhal properties.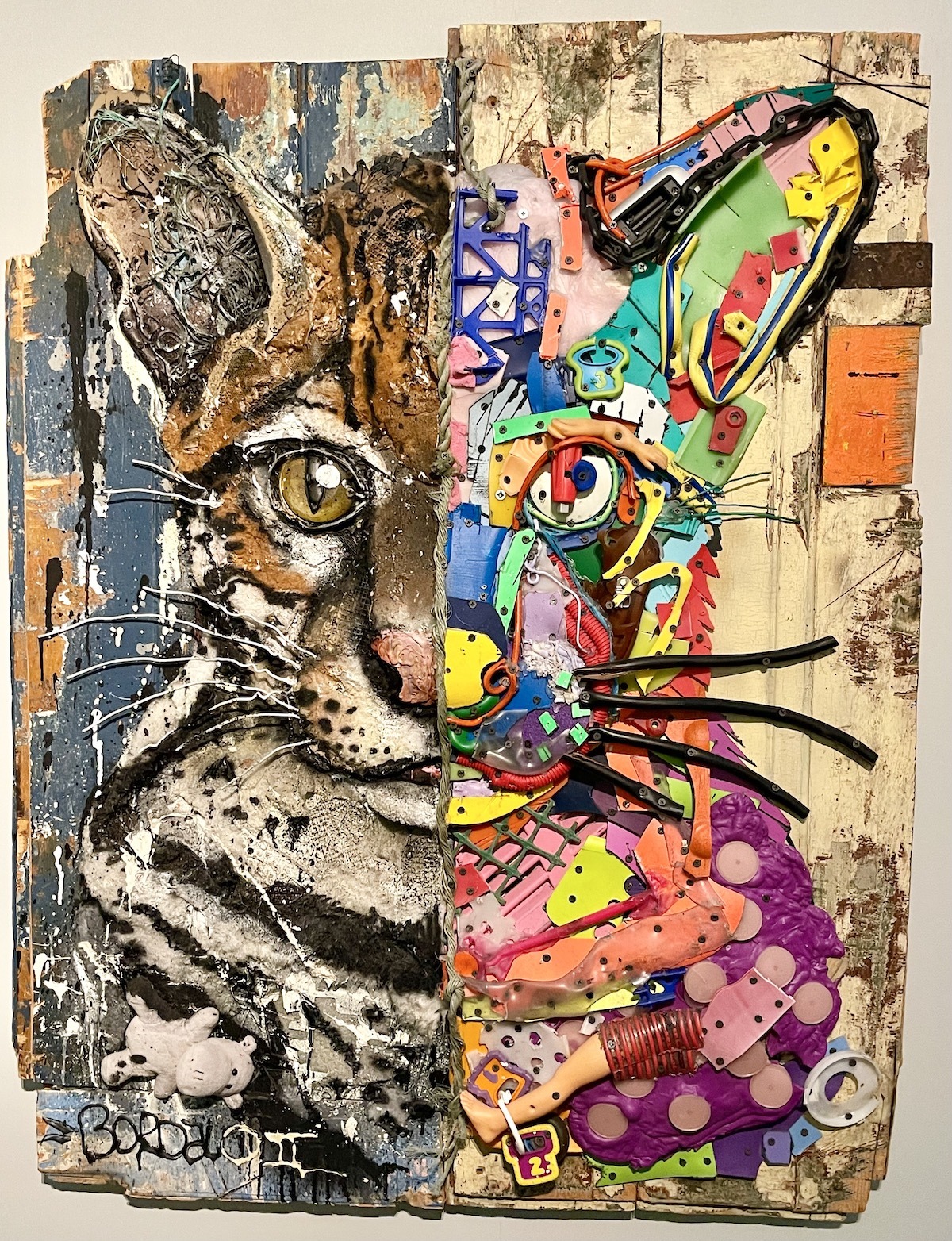 Bordalo II's latest exhibition "Evilution," showcases his unique animal sculptures that were created completely from everyday trash. It's impossible not to become immersed and moved by the work. You're bound to walk away more curious about what you can do personally to curb your consumerism, help the world heal, and take care of all its creatures. This exhibit runs through December 11th and has free admission.
We Had Lots of Visitors
It appeared that there was no "shoulder season" this year in Portugal. The fall saw more tourists than ever, especially visitors from the United States. According to Portugal Resident, over 1.1 million Americans visited Portugal between January and September of 2022.
We had many friends and family come to visit this fall, too. We enjoyed showing off Estoril, Cascais, Cabo da Roca, and Sintra and eating at some of our favorite places. It was so good to catch up and reminisce. Everyone says that we look good so Portugal must be suiting us just fine.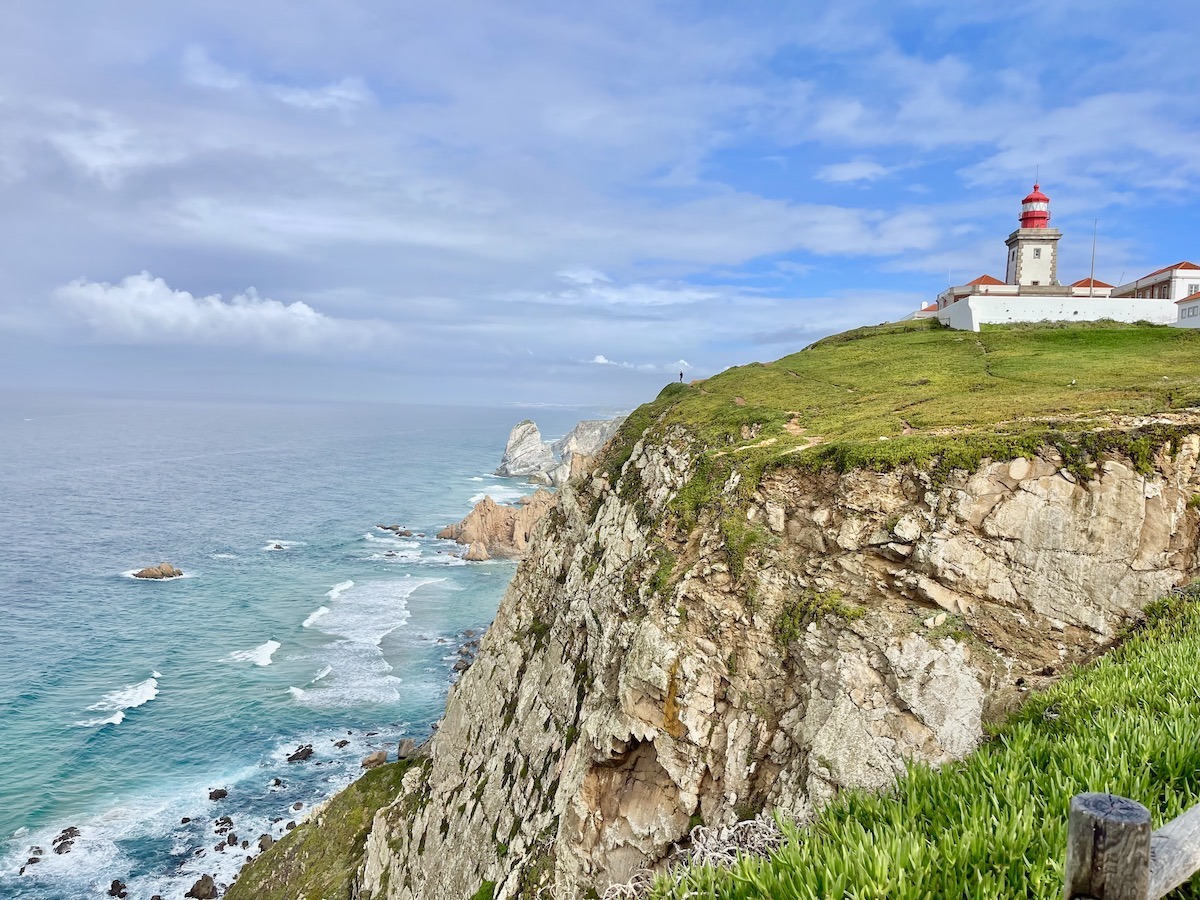 We're Learning Portuguese
I think I've said this before but it bears repeating. The Portuguese language is not easy to learn. Especially for a 60-something who has never learned another language before. We're still using our online classes, Portuguese with Carla.  It's super helpful. We signed up for government language classes and let's just say that it didn't work out too well for me. While it was great to be in a class of people from 14 different countries, the learning process did not suit me. From what I understand, many people do just fine in these classes and that's great. Since I'm a teacher myself, I know that everyone learns differently and at different paces. Our class schedule also would prevent us from traveling all the way through the middle of next year, which is not well-suited to our other goals.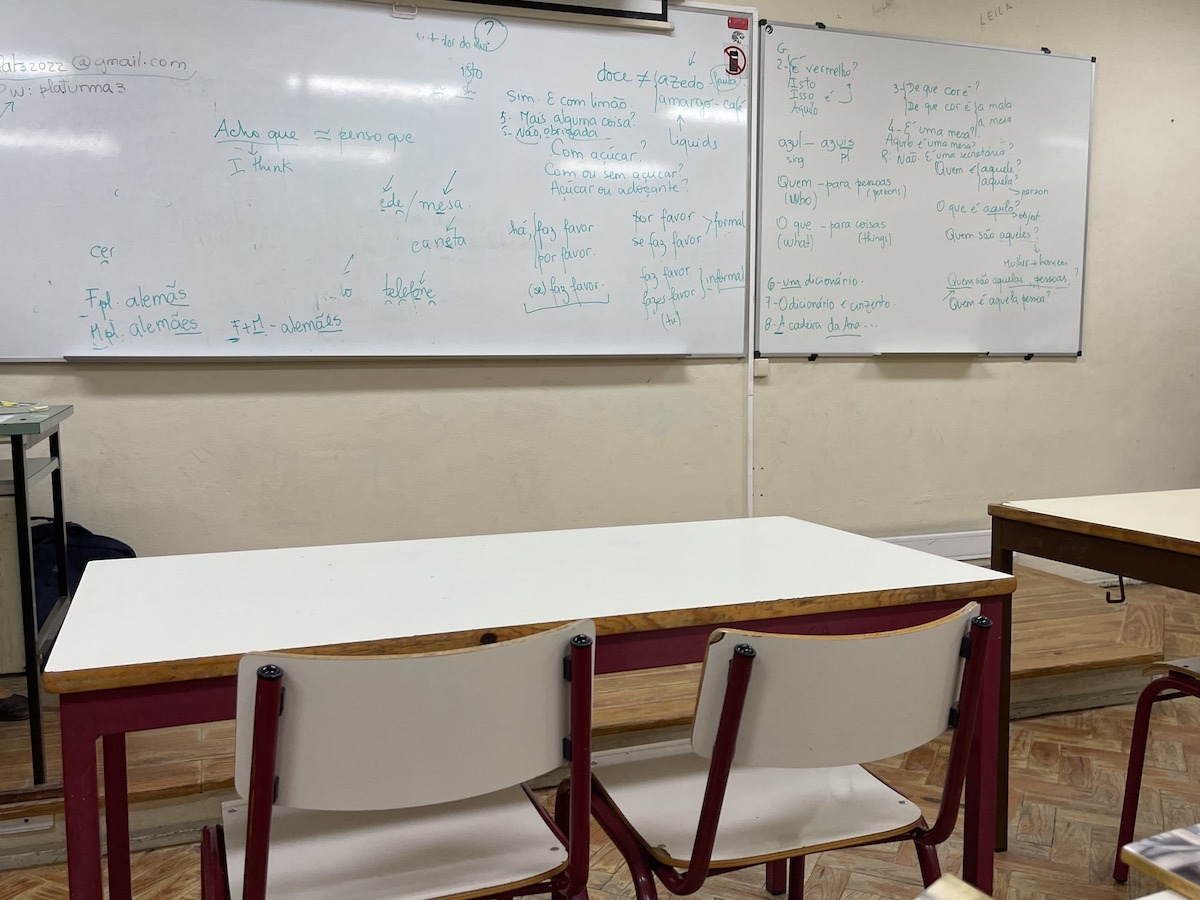 We've done some additional research and we'll likely be taking more personalized classes next year. Stay tuned on that one. We definitely want to learn the language and we have made some inroads and we'll keep up the learning and get there. We moved to Portugal to enjoy our lives here fully, and integrating the language into our experience is important to us.
We're Volunteering
Something that has been important in both of our lives is giving back. We try to choose non-profits that help feed and care for people as well as organizations that help animals, too. We've been volunteering at the wonderful Cozinha Com Alma, the kitchen with soul. Their mission is "to support and empower families who are experiencing temporary financial difficulties, through access to quality meals at a symbolic price and a training and follow-up plan."
The team along with Chef Nuno Simões lovingly creates delicious meals for the community. The meals are available at either of their location stores, fresh and frozen. We are big fans of their chicken pot pie. It's their number-one seller and it's delicious! The best news is the food you buy helps feed other people in the community in need. They've created a unique program that lets everyone shop with the Bolsa Social card so there's no difference noticed among shoppers. You simply load your card and your one meal helps provide three for those in need.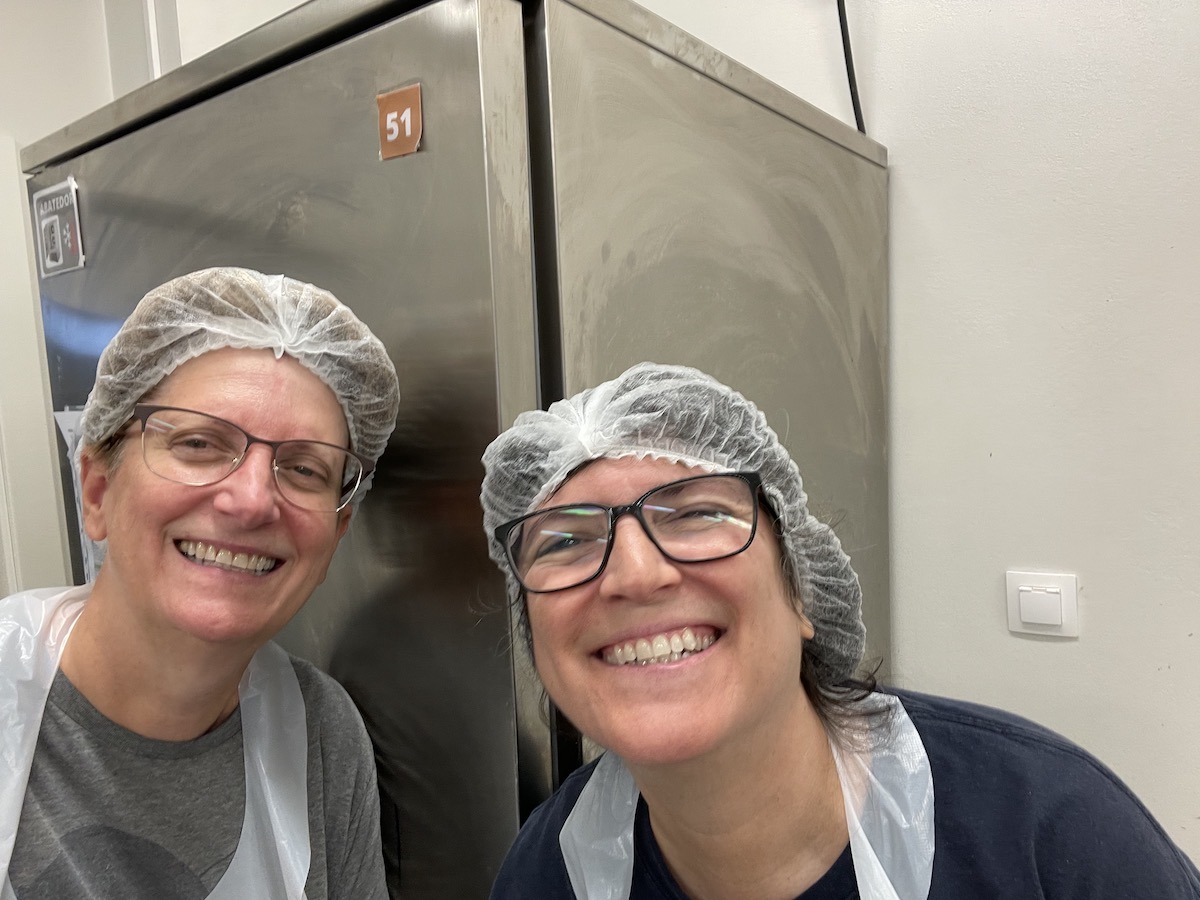 We've been showing up and helping out in any way we can (hairnets and all). That has included peeling potatoes, packaging meals, shredding chicken, de-boning fish, and anything else that comes up while we're there. We're happy to do it. The folks working there are all nice and friendly and help us with our Portuguese. If anyone is in the Cascais area (or anywhere for that matter) please do consider volunteering, donating, or picking up a few meals for you or your friends. Bonus tip: we love their areias cookies. Their recipe is just as buttery and flakey as Diana's and they make great gifts too!
We're Helping In Other Ways Too
We also continue to support Chef José Andrés and the World Central Kitchen. Their work helping to keep people fed has been vital in Ukraine. As the cold winter settles in let's not forget Ukraine is still under attack every day.
This year we'd also like to add the Human Rights Campaign in light of the recent mass shooting in Colorado Springs. While we are saddened by all the senseless shootings in the United States this one is close to home. An evening out at a safe place turned into the last evening for five innocent people and injured many, many more. The HRC helps LGBTQ+ candidates get elected to office and provides essential services to the community.
We're Thankful This Thanksgiving
We're thankful to be in Portugal again this Thanksgiving. We look forward to celebrating a Thanksgiving dinner and all our favorite Thanksgiving side dishes with our family of friends here in Portugal. We're thankful for each other. We're thankful for everyone who has followed us along on this journey. Your kind words are appreciated and we're thankful for every one of them.
We hope that you and your family and friends all have a wonderful Thanksgiving celebration. Take the time to be thankful for all that you have in your life. It's precious, and every day brings with it more for us to say thanks for.
And thanks for reading this. Happy Thanksgiving!
Pin It For Later!