We love candy and chocolates and all kinds of goodies that can provide inspirations just about any day. And when we find something special that we think you'll love as much as we do, we want to share it with you. That's the case with the mother-daughter team at Chocolate Inspirations based in Roselle, Illinois, where love and chocolate come together in surprisingly thoughtful and delicious ways.
Disclaimer: We were sent samples of various products from Chocolate Inspirations, Inc. but were not financially compensated for this review. This article is based on our own opinions.
Pam Vieau loved to cook. She got a thrill out of cooking for others. Around the holidays, she usually made candy. In 1991 she attended a chocolate-making class and tried her hand at homemade English Toffee. It was a huge hit and Pam enlisted her daughter Marcy to help keep up with the demand. And soon after, Chocolate Inspirations was born.
Along with English Toffee, Pam developed lots of additions, from Cinnamon Toast Toffee to Cashew Brittle. And when a suggestion was made that Vegans would love to be able to enjoy English Toffee, Pam developed a Gourmet Vegan English Toffee, which was an immediate success. We love that daughter Marcy, a huge animal adoption advocate, launched Chocolate for Charity, providing a portion of proceeds from selected chocolate items to animal shelters.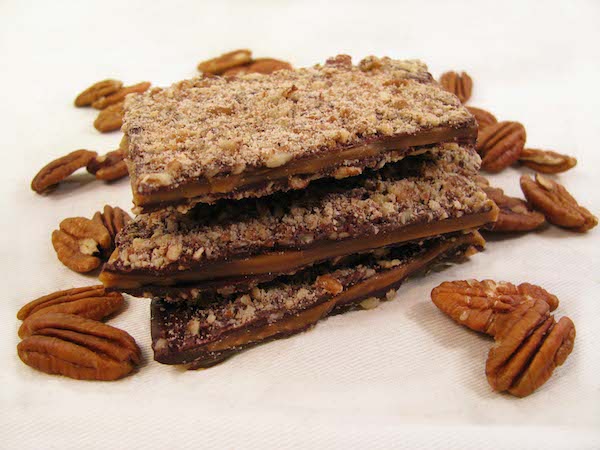 Sweet Inspirations
Over the past two decades, Pam and Marcy have been producing delicious confections and thoughtfully creating versions that can be enjoyed by those with special diets – Vegans and those needing Gluten Free offerings. We had a chance to taste a number of them and have to say they are worth seeking out, whether you have dietary considerations or not.
The flagship product is the English Toffee, which we loved. We tasted the regular, vegan and gluten free versions and honestly thought they were all delicious.
For those who enjoy a little nut action with their chocolate, the Cashew Brittle is a tasty combination and comes in a vegan variety too.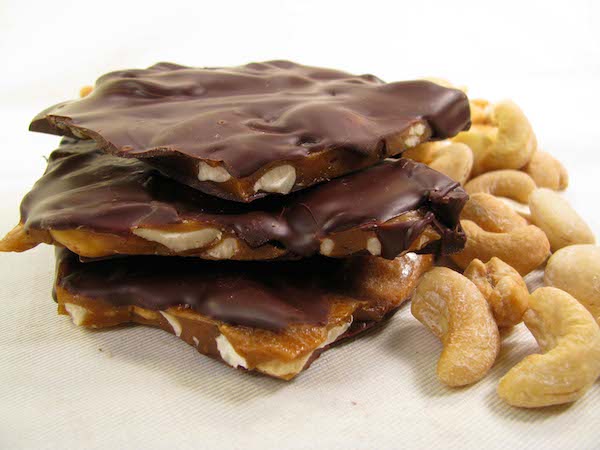 Cinnamon Toast Toffee is like a little sparkling sunshine in a crunchy chocolaty cinnamon bite (vegan or nonvegan varieties available).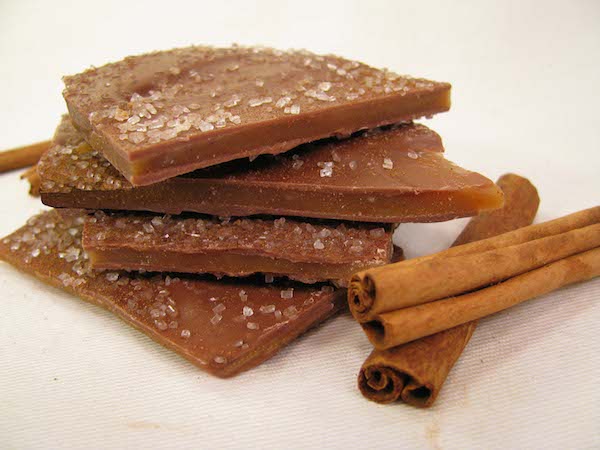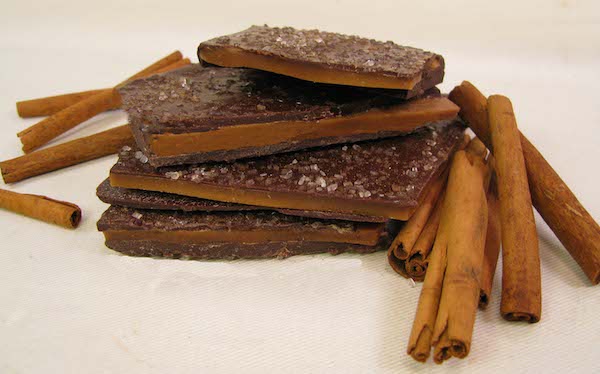 Blueberry brittle offers a bit of antioxidant fruity goodness along with your daily dose of chocolate.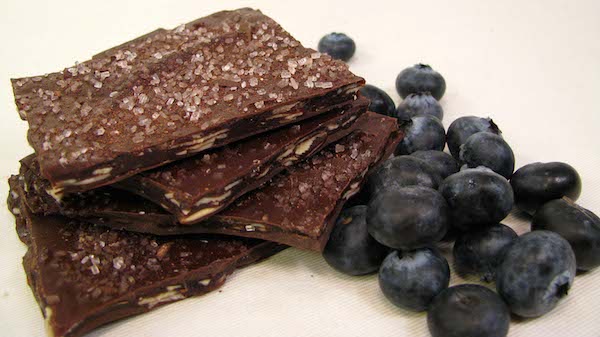 If you're not a chocolate fan, don't worry. They also have gourmet caramel corn, with a handmade buttery caramel glaze.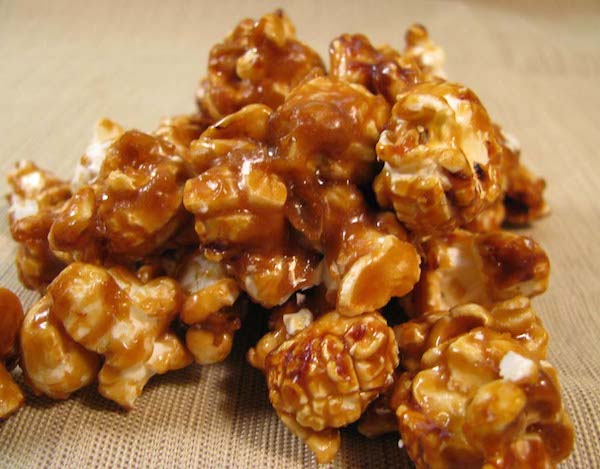 There are so many delicious treats like peanut butter pillows, double chocolate crisp and "The" Chocolate Cup, which allows you to make your own gourmet chocolate desserts & drinks in a jiffy.
It's one of those stories you love to tell. Nice people with great tasting and thoughtful product that doing good things in the community too. With Valentine's Day fast approaching, you might want to check out the Chocolate Inspirations for your own little inspirations. It's especially nice if you know a vegan that misses those tasty treats. We love them, and we're not even vegans.
THE QUICK BITE:  Chocolate Inspirations in Roselle, IL  adds a dose of love to its delicious chocolates and other treats, including thoughtful and tasty sweets for vegans and gluten free diets.