Tasty Food And Good For You Too
Are you looking for ways to eat tasty food that's not punishing to your waistline?  Summer is right around the corner, which means bathing suit season. That's got many of us focused on how we're eating will affect our figures.  But more than that, the news is full of stories about genetically modified foods, gluten-free diets, vegan meals, farm-to-table restaurants other signs that healthful eating is not just a fad. We're all starting to examine how the food we put into our bodies impacts our health, well-being and, of course, our physiques.
We have a special offer from our friends at Corner Bakery. Comment on the post and enter to win!
a Rafflecopter giveaway

We're looking for accurate and easy-to-understand nutritional information such as calorie counts, fat percentages, sugars and protein grams. Whether we're eating at home or away, we're looking for a better way to enjoy tasty food that is good for us too.
It should come as no surprise then that restaurants and grocery stores are providing more and more alternatives to the typical grab and gobble menu items that have been expanding our waistlines. Instead, they are expanding their more healthful offerings, making dining out in your neighborhood at home or while traveling, easier to include in a conscious eating plan.
One example was a recent media event we attended, where it was announced that  Corner Bakery Cafe  will be launching some new "Superfood" items on its menu, set to debut on April 29th. We were invited to do some taste testing of our own in a preview, and understand that the goal of the new items is to give customers a choice of options that are both delicious and nutritious.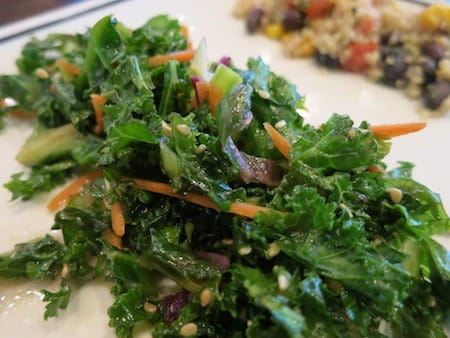 The menu items we sampled had a little bit of ethnic pizzaz to them as well as superfood ingredients such as kale and quinoa. It seems to us that kale is fast becoming the latest in popular green veggies. And, that's not a bad thing as far as we're concerned. It has cholesterol lowering, cancer fighting, antioxidant, anti-inflammatory properties, making kale a delicious option and near perfect food.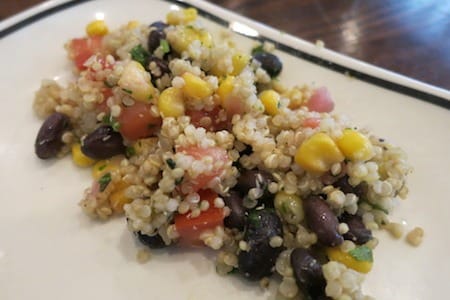 Fast on the heels of kale is quinoa (pronounced keen-wah), a superfood grain that not only provides a good amount of protein and fiber but is higher in overall nourishment than typical grains. Like kale, quinoa seems to be on the rise as a fashionable food. We hope that this is an indicator of general knowledge and appreciation that all ingredients are not equal and that tasty food can be good for you too.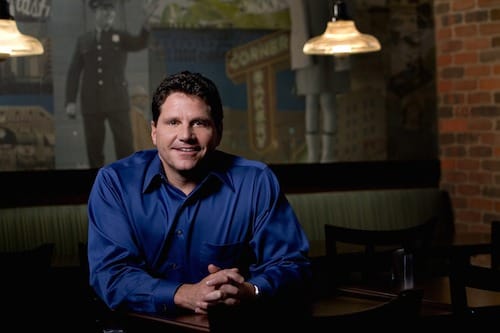 Ric Scicchitano, Senior Vice President of Food & Beverage was on hand to introduce us to the the new menu items.  As he explains, "At Corner Bakery Cafe, you don't have to sacrifice flavor to eat healthy. We're making salads from scratch with our more than 40 different types of produce and blending all natural smoothies to order. Our guests are getting food that's both good for them and delicious."
The idea that a fast-growing fast-casual restaurant like Corner Bakery Cafe, with signature neighborhood locations on, well, corners throughout Amercia, is paying so much attention to superfoods, calorie counts, and high quality eats in general, clearly signals that customers appreciate this focus. We think that's a good thing and important for starting to get a handle on the love-handle epidemic that has sprung up around our middles.
New items on the Corner Bakery Cafe menu include gluten-friendly quinoa and pico salad, with quinoa, corn, black beans, tomatoes, jalapeños, onions and cilantro in a zesty lime vinaigrette and the Toasted Sesame Kale salad with fresh kale, shredded carrots and toasted sesame seeds with ginger soy dressing. We tasted them both and liked the latin flavors of the quinoa and the Asian-inspired kale.
The Southwest Avocado wedge, a personal favorite, is returning to the menu with its fresh avocado half stuffed with roasted corn & tomato salsa and topped with tortilla strips. Avocados are well-known for their "healthy fat" content. We just know that it tasted pretty darn good. Now for some calorie counts. A serving of the kale or the quinoa are each only 110 calories. The Avocado wedge is 220. You can still enjoy the Corner Bakery Cafe made-to-order salads or order The Trio, a combination of three homemade specialty salads or two salads and a cup of soup. The Trio of the three new offerings comes in at 440 calories. Not bad, right? And with The Trio option, you can knock yourself out with  over 5,000 combinations of hand-crafted salads and homemade soups. It makes it seem like you could probably avoid boredom, get something tasty that is also good for you, and feel good about yourself all in one fell swoop. That's why we're telling you about it. It's a good deal!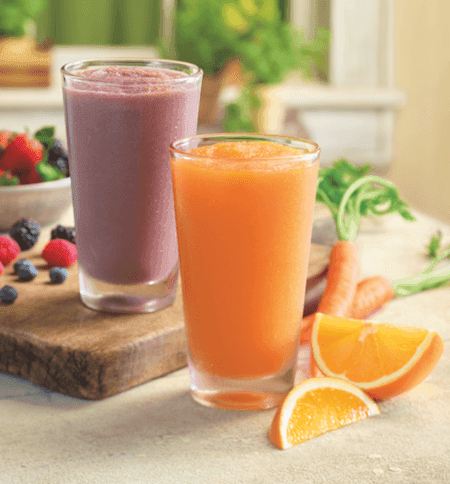 But salads aren't the only new menu items. There are two new tasty smoothies worth checking out too. The Orange Carrot Ginger Smoothie is  and the Four Berry Smoothie. Both are made from 100% real ingredients – fruit and vegetables. The berry blend is raspberry, strawberry, blackberry and blueberry. There's no added sugar and, if you prefer to have your smoothie as a meal, you can add a yogurt protein boost with 6 grams of protein.
So, if you're looking for that quick breakfast or lunch, don't fill yourself with stuff that's just plain old bad for you. There's no reason to when tasty food that's good for you too is available like these new items at the Corner Bakery Cafe. Take a little time to do something good for yourself and your body. You're worth it!
Quick Bite: If you're looking for dining options that are a bit healthier, check out the Corner Bakery Cafe for some new tasty and nutritious food items like kale and quinoa.