TEP Wireless Keeps Us Connected On The Road
When you're traveling internationally and need to stay connected digitally your options are many. First you may opt out by simply choosing not to be connected. This may be your bliss. Most of us, however, don't have that choice. We need to check email, update social media accounts and websites. It's great to access to maps and travel information while traveling too. 
Tep Wireless provided us a WiFi hot spot to use and review. As always all opinions and reviews are our own and reflect our experience with the product.
There are options that allow you to use your mobile phone provider's international data plans. You can purchase a local SIM card if your phone is "unlocked," which means you have access to change the card and use a local carrier in the country you are visiting. You can use the spotty unsecure WiFi that's available at coffee shops and hotels. 
There are also hot spot WiFi devices that connect you to the local carrier and allow you continual access.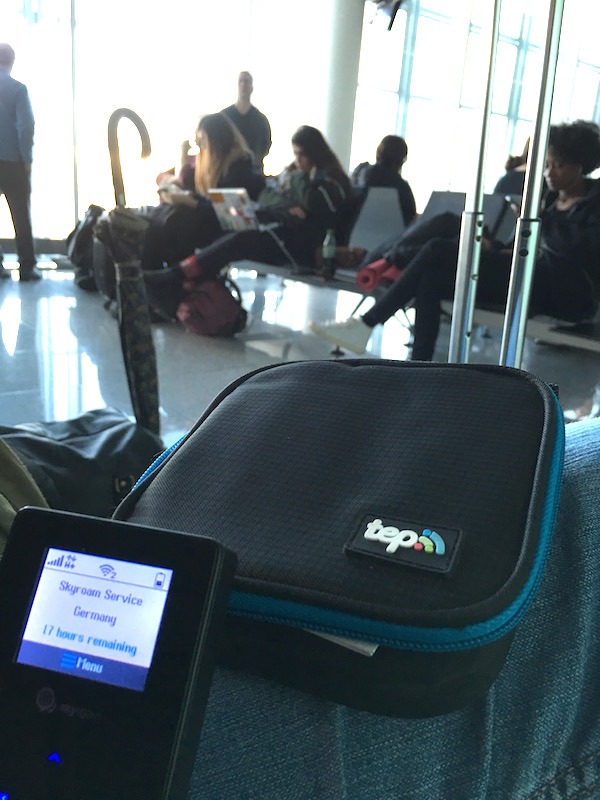 On two recent international trips we tested out Tep wireless hot spots. The first test was when I was in southwest Germany and used the device for 5 days. The Tep device is smaller than my cell phone and super light – they call it pocket wifi, and it is. It comes in a handy carrying case which is also small and light (see my post on carrying things – ok it doesn't exist but it should because I hate carrying things). It includes a charging cord that has a USB end and a mini-USB end. There's a charging plug that is also an adapter with fittings for Europe, the UK and North America. Again one piece, many uses. There's a handy instruction guide and the return mailing envelope.
Because of its compact size the Tep device fits easily into your purse, backpack, even a pocket. Once you connect you're good for 24 hours after which you just have to confirm that you want to start the service again for the next day by clicking on the device. Super easy! Travel. Everywhere. Powered. (That's what Tep means, and that's what it enables you to do).
Overall, my service in Germany was terrific. The Tep device can cover up to 5 devices so I used it on my laptop, iPad and iPhone. This is especially nice if you have a travel companion. You can connect them too.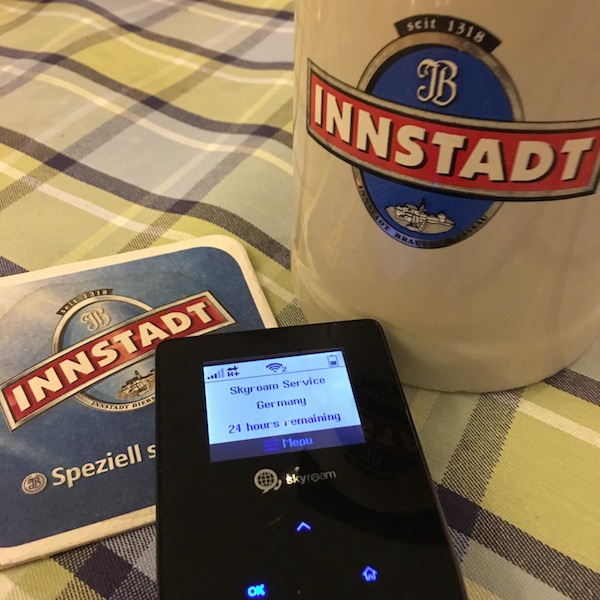 The only time I had an issue was when we were deep in the Black Forest. But the hotel we were staying at had problems too so I have to assume that it's just not a great place to get a wireless signal. Go figure! 
What I really liked best was the ability to stay connected so effortlessly. I usually forgot that I had it. The Tep held a charge for most of the day but easily plugged into my portable charger and charged quickly when necessary. I used the Tep to check my email, post to social media, record a few Periscope live streams and check the latest news. All simple and effortless.
We also had a Tep device for the recent river cruise we took with Viking Cruises. Our travels took us to three countries so we used Tep's global device. One device covered us in Germany, Austria and Hungary.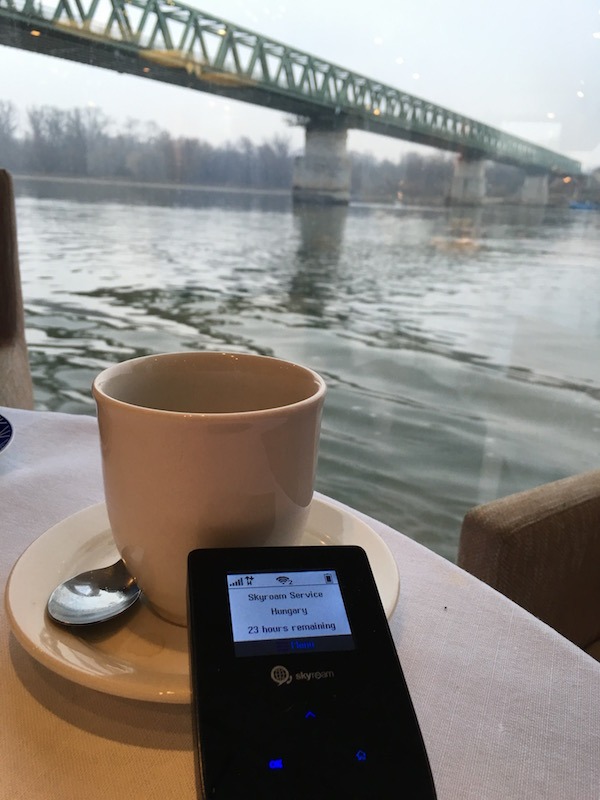 Again we had the same great ease of use and good WiFi service. We experienced some limited access while in remote Germany & Austria but otherwise it worked like a champ.
Tep Wireless Easy & Reliable
The Tep device is rented by the day and country or region you are traveling to. The cost is about ten dollars a day for unlimited secure data usage. The rates are very reasonable and the device is delivered to you in advance of your trip. You can also add a power bank, car charger and insurance that covers any damage, loss or theft. Easy delivery and return. 24/7 customer support who are super friendly and easy to get a hold of by either phone, email, chat or social media. I had a real easy (silly) question that they answered quickly and with a smile. Best of all there's a 100% satisfaction guarantee – if you're not happy, they're not happy. Special shout out to our friends at the Gypsynester.com who first introduced us to Tep Wireless. Thank you! 
Check with them on all the details at Portable WiFi in Europe. 
The Tep Wireless device is now one of my new favorite things when we travel keeping us wired and traveling light at the same time. We highly recommend the Tep device for staying connected on the road. And just in case you're unsure, they've added a customer satisfaction guarantee to ensure that your experience is the best possible.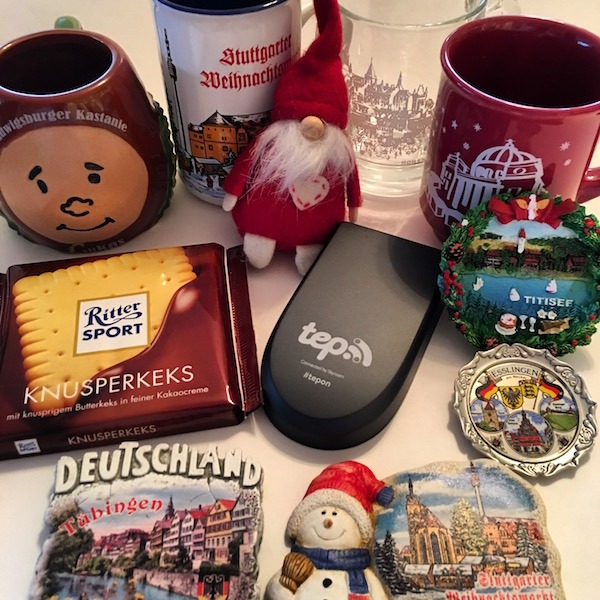 THE QUICK BITE: If you're looking for a solution to staying connected while traveling Tep Wireless is an option that's affordable, easy to use and reliable. Keeping up with email and social media as well as having access to maps and more is all right at your finger tips. Read more to learn how Tep Wireless keeps us connected on road.