by Steve Grams
Steve Grams of PassportsandCocktails.com brings us his Top 10 Tailgate Cities in the USA. Be sure to have a snack with you while you're reading cause this post is bound to make you hungry and planning your next game time trip.
It's finally in the air again. No I'm not talking about the Concorde, I'm talking about football! Every weekend from now through February large men with helmets will run for glory across every corner of America. This also means that legions of RV's and packed airliners will be carrying fans to cities and small college towns in one of the least talked about segments of the travel community. Sure hotels are packed and restaurants have 2 hour wait times, but have you ever sat back and planned a trip around going to a place with a team that you have no rooting interest in? Do you want to know why you should? Tailgating!
Tailgating is not just about coolers of cheap beer and overcooked hamburgers anymore. With the local food and drink movements becoming more mainstream in America, tailgating has become an art form. When you put local food and drink together with stunning views, local history and friendly locals, football travel on Saturdays and Sundays can be as culturally enriching as a trip to Old Europe. Still not convinced and now think I'm a loon? Well I've put together 9 spots (oh, boy – here comes some "who has the best fans" list) that combine 3 essential travel categories – views, chews and brews – along with having a football team. This has nothing to do with success on the field or even how big a tailgate is. The criteria to meet for chews and brews are that they are both locally sourced and, well, they have to be tasty (in my mind of course). For views I look at history, nature or cultural significance. So, without further adieu, here are my top 10 Saturday or Sunday tailgate spots for travelers.
10. San Francisco, CA- Napa Wine, Craft Beer, Sushi, and the Golden Gate
A town wearing many hats also loves to wear football helmets as well. The 49ers have moved down the road to a beautiful new stadium with even more tailgating possibilities (except for apparently tossing a football at your tailgate…thought that was a given). Given that tailgating means different food and drink to different parts of the country, this is the perfect place to start. Wines from Napa, local artisan cheese, innovative craft beer from Anchor Brewing..21st Amendment Brewery (or any of the other over 50 craft breweries in town), and yes even sushi make a San Fran tailgate unique. Put that together with the sights and sounds of the Golden Gate City and you have a wonderful tailgate getaway. The only cons…cost
9. Missoula, MT- Big Sky, Big Game, Big Craft Beer
Did you know that Montana ranks second in the nation in number of craft breweries per capita? Shocked me the first time I heard it as well. But these free range brewers are doing huge things with their crystal clear water, and Grizzlies fans at the University of Montana appreciate that while tailgating. Missoula has 7 craft brewers perfecting their art under the big sky in the shadow of separate mountain ranges. Beyond great beer and views at your Montana tailgate party, you will get to taste some of the freshest big game in the country. Elk, deer, bison and more are served as jerky, burgers, or steaks all done while getting ready to watch the Griz bring home another win. Though it isn't the easiest place to get to, Missoula is a hidden gem of a tailgate spot.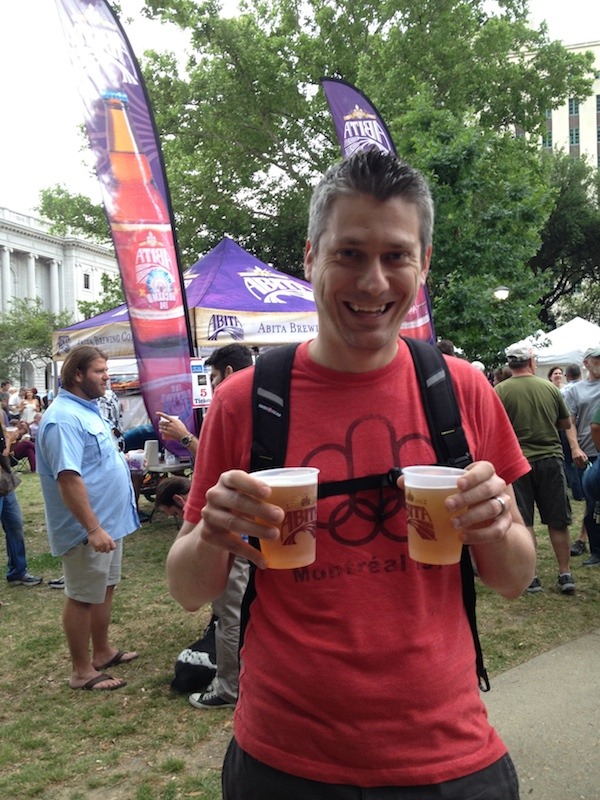 8. New Orleans, LA- Gumbo, Hurricanes, and Bourbon St
The only reason New Orleans isn't higher is that the stadium and area to tailgate in aren't the greatest. Every other aspect is top notch in New Orleans tailgating. For your taste buds you'll get gumbo, crawdads and jambalaya all being washed down by local brews from NOLA Brewing Company and Abita Beer or any of NOLA's signature Voodoo or Hurricane cocktails. When not tailgating the area packs some of the most diverse culture in the US. From Bourbon St. to the Bayou to watching Drew Brees delight fantasy football owners New Orleans is a must stop for a tailgating adventure.
7. Lexington, KY- Bourbon, Burgoo, and Picket Fences
Just because UK is a basketball power, doesn't mean that football isn't played here. It's SEC country and that means Saturdays in the fall in Lexington are spent cheering on the Cats. Celebrating becomes even more enjoyable when you're on the Kentucky Bourbon Trail. Spend your tailgate sipping bourbon creations, then spend your travel time discovering the trail and all it has to offer along with the beautiful bluegrass and picket fenced landscape. While sipping at your tailgate make sure to get a few bowls of Kentucky Burgoo. This creation is a mix smoked chicken, beef, and pork with local veggies and cornmeal to thicken this soup up. If your spoon doesn't stand up, your Burgoo needs to thicken more. Saturdays in Lexington aren't just for horse races. This is a football tailgate underdog.
6. Austin, TX- Brisket, Quirky Craft Beer, and Bevo
Is there anything bigger than football in Texas? In Austin, brewing great handcrafted beer and smoking beef barbeque are pretty close. Come join all your new quirky friends for a Longhorn tailgate of brisket, brisket and more brisket while soaking up some of Austin's famed independent music scene and hiking/biking around Austin's many lakes. Cool yourself off at your tailgate (because it'll probably be hot) with a beer from Austin Beerworks, 512 Brewing Company or any of Austin's other 20 craft breweries. Austin isn't hard to get to and has more passionate fans than anywhere. The only cons for your UT tailgate are trying to get ahold of tickets, which can get pricey, and the heat – but you have plenty of great local beer for that.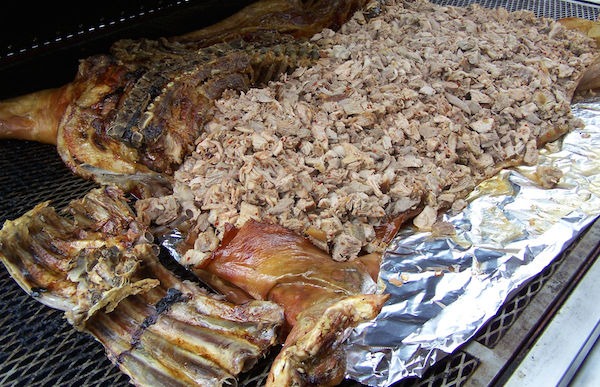 5. Raleigh, NC- Whole Hog, Carolina Craft Beer, and Bikes
Tobacco Road is known for basketball but when it comes to great football tailgating cities, the capital city of North Carolina has to be on the list. Wolfpack football fans pair their whole hog bbq with brews from Big Boss Brewing, Crank Arm Brewing or one of the other 21 craft breweries in the area. Raleigh is one of the most wired cities in America and also hosts events from international music performances to Broadway tours. Book a flight for Carolina pulled pork, great beer and Carolina hospitality on football Saturdays in Raleigh. After the game make sure you find one of Raleigh's extensive bike trails to work off some of your tailgate weight.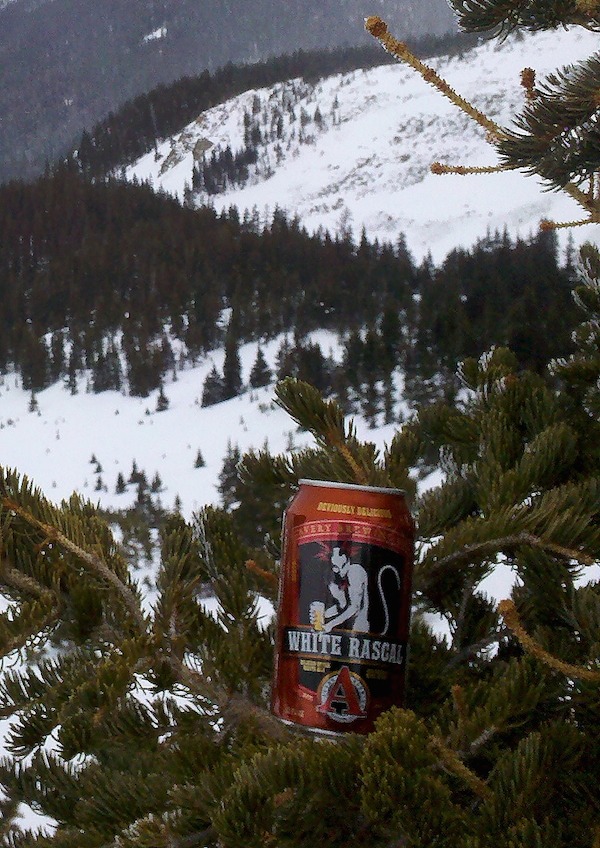 4. Boulder, CO- Local Wings, Colorado Craft Beer, and Ralphie
Football at CU may not be what it once was, but a tailgate weekend in Boulder with Avery Brewing, Boulder Brewing and over 20 other craft breweries (not counting the surrounding area) and "everything local" food attitude will make up for the on-field performance. Speaking of the field, there aren't many stadiums with a backdrop as gorgeous as the Flatirons behind Folsom Field. Outdoor activity reigns supreme in Boulder, but there is also great local shopping and food here too. Tailgating in Boulder starts with wings and ends with beer. Save time through the weekend for brewery tours, Coloradans are about as friendly as can be when it comes to talking about their great beers. Party with the whole town on Saturday and enjoy the Rocky Mountains all weekend.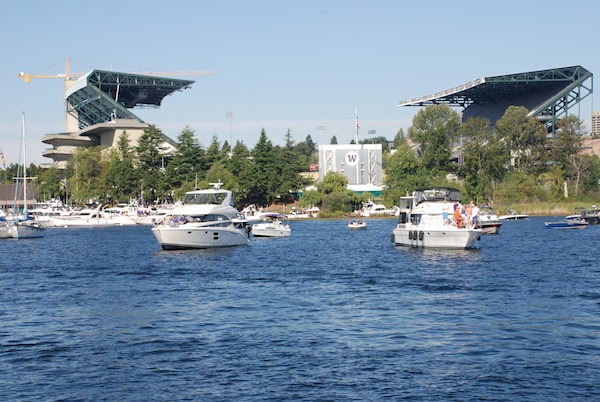 3. Seattle, WA- Sailgating, Pacific Northwest Craft Beer, and Seafood
Seattle is home to the 12th man, but when I talk about tailgating in Seattle I am talking about University of Washington tailgating. Why you ask? Because of sailgating! Find some friends with a nice big boat and experience Husky stadium from Union Bay. When it comes to beer and food, Husky tailgates pack a fresh seafood punch along with local craft artisans Elysian Brewing Company, Epic Ales or any of their 50 other friends brewing great Pacific Northwest brews. The scenery can't be beat, the culture is through the roof and for foodies and craft nuts…Seattle is top notch. Weather and cost can be a concern, but a Seattle tailgate must be on your list.
2. Madison, WI- Craft Beer, Cheese Curds, Brats, and Bucky
Madison is one of the ultimate Saturday experiences out there. With its unique stadium in a neighborhood setup, tailgating in Madison is accomplished on the lawns and backyards of complete strangers' homes. The Madison area, which by comparison to most cities on the list is very small, is still home to over 20 craft breweries including the award winning New Glarus Brewing Company and Capital Brewing Company. Being America's Dairyland means cheese rules, and the Madison area has more artisans of craft cheese than anywhere outside of Vermont. With lakes surrounding Madison, outdoor activities abound. Madison is a must stop…the only con is getting there as the airport is only served from a few different cities.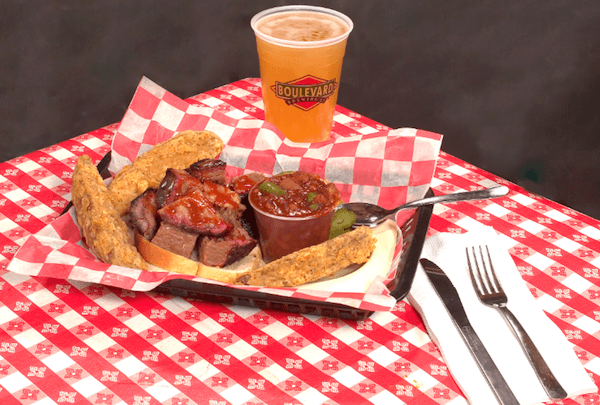 1. Kansas City, MO- Burnt Ends, Boulevard, and Fountains
I envy Chiefs fans. Actually I just envy the people of Kansas City. There may be places with more craft beer or mountain landscapes or fancy downtown stadiums, but KC for my money is the ultimate food destination of tailgating cities with a few top notch breweries led by the Boulevard Brewing Company (a regional craft brewing giant). As a city, KC is the "Seville" of the US with fountains and boulevards surrounding local shops and historical parks. With that in mind KC Barbeque is stuff of legend and a tourist attraction itself. From Gates to Arthur Bryants and beyond, burnt ends and pulled pork are, in my opinion, better than other local foods anywhere around. KC is easy to get to, easy to afford and the BEST tailgate city in the US…hands down.
THE QUICK BITE: It's football time again and that means Tailgate Parties! Steve Grams bring us his Top 10 Tailgate Cities in the USA.