We had an opportunity (one that's rare these days for Americans) to visit Cuba. Because not everyone may have the opportunity to go to Cuba, we want to share as much as we can about our experience there. We have offered one recipe for a traditional dish, Moros y Cristianos. And now we'd like to explain a little about the capital city of Havana.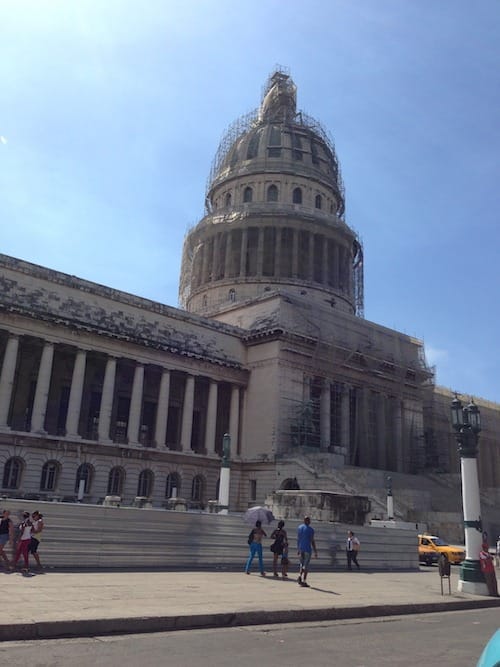 You may have images of Havana as a city loaded with history and style. And you would be correct. Havana has a population of around 2 million people. Its history is partly played out by the various districts into which Havana is divided. La Habana Vieja, Old Havana, was founded in 1607. It was the seat of Spanish power in colonial times. The area was filled with large churches, courtyards, market squares, fountains and beautiful architecture.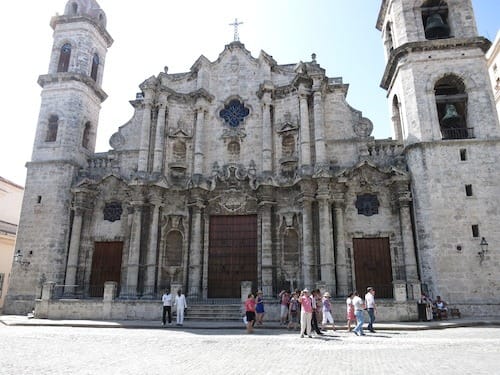 Havana became one of the main centers for ship building in the Caribbean and an important commercial center. Old Havana has been named a UNESCO World Heritage Site and there are efforts to invest in and rejuvenate the area. Most of the original buildings have been converted into museums, restaurants and hotels, but the look and feel of the 17th and 18th century Conquistadors continues even today.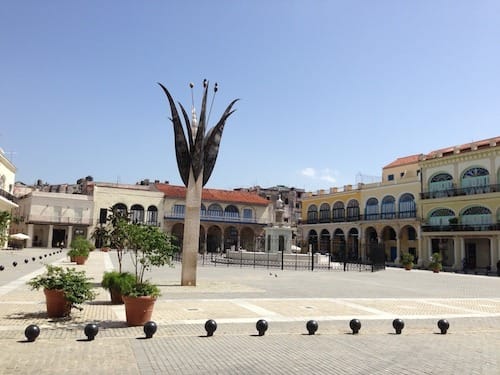 Another major district is Centro Habana, is a bit newer, born out of the sugar boom of the 19th century. Around the turn of the Century (1898 brought Cuba's independence from Spain) Havana became the place to see and be seen, especially by wealthy Americans, including mobsters Bugsy Segal and Meyer Lansky, who helped fuel the area's prosperity.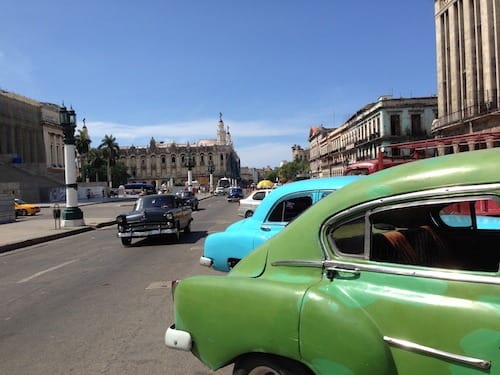 Hotels, restaurants, casinos, mansions and all the elegance of the days' glitterati earned the title of "Paris of the Caribbean" for then bustling Havana. The area has severely deteriorated, and the lack of habitable housing is evident. Despite this fact, Centro Habana, like many city centers is the most densely populated part of Havana.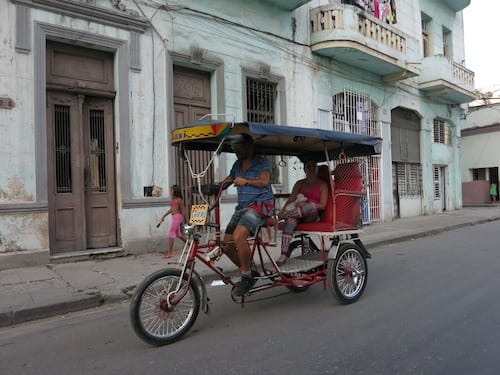 Interestingly, Barrio Chino or Chinatown is located in Centro Habana. Back during the sugar boom, Cantonese workers were brought to work in the cane fields. During that time, Havana had the largest Chinese community in Latin America. Now, there is a small area, only a block or two, with colorful Chinese facades, but very little else ethnically relevant, and no Chinese inhabitants.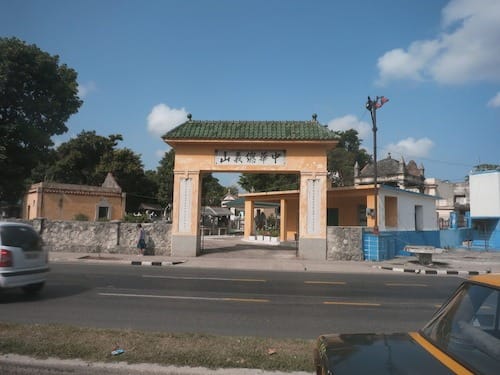 We went to a "Chinese" eatery that had some dishes with a "Chinese essence."  They were accompanied on the menu by other vaguely ethnic cuisines, such as the ubiquitous pizza and spaghetti we encountered throughout Havana.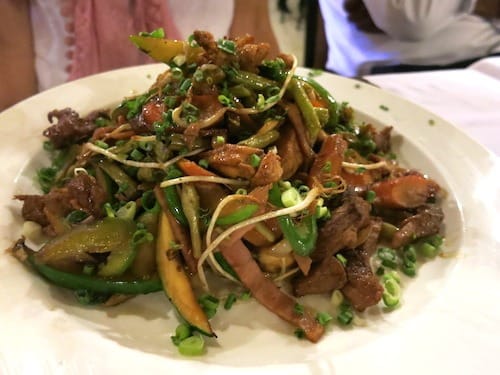 You can find more traditional Cuban dishes, and even a Cuban sandwich, if you go to a more touristic restaurant like Café TV in downtown Havana.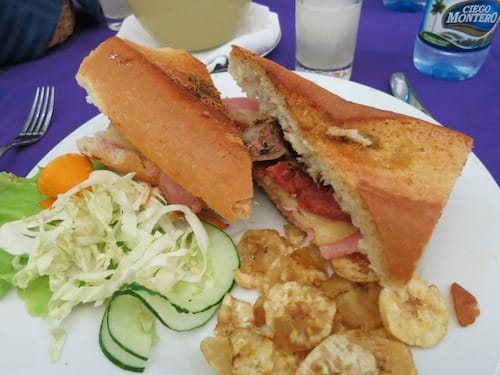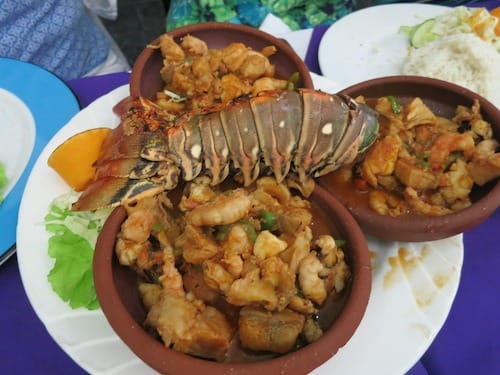 Here you can be treated to a live broadcast of a musical performance or comedy night.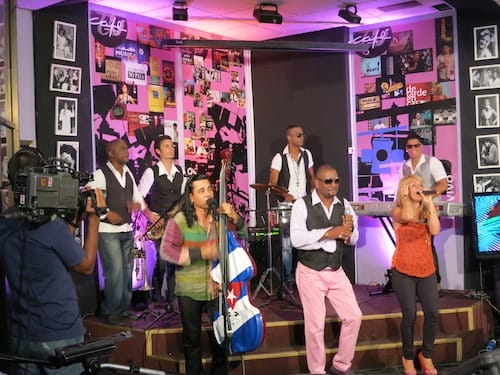 You would be wise to order a delicious sparkling frozen lemonade to drink with your meal. Cubans like their sweets, and you'll see ice cream ordered often even during lunchtime.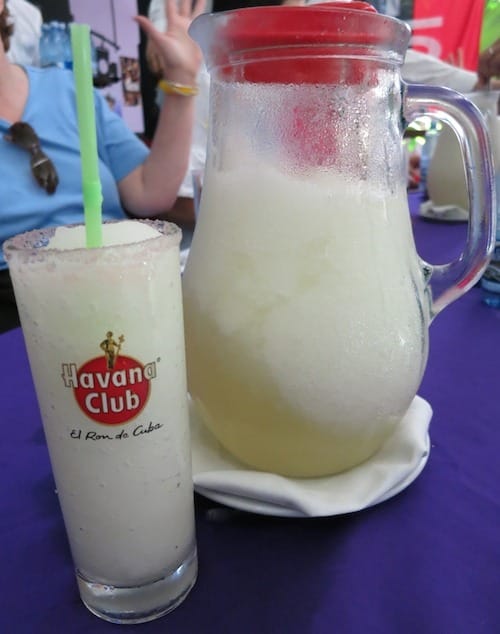 Cars are a big point of interest for visitors to Havana. Since the U.S. embargo in 1962, some 60,000 "classic" American automobiles are estimated to be on the roads in Cuba, many of them in Havana.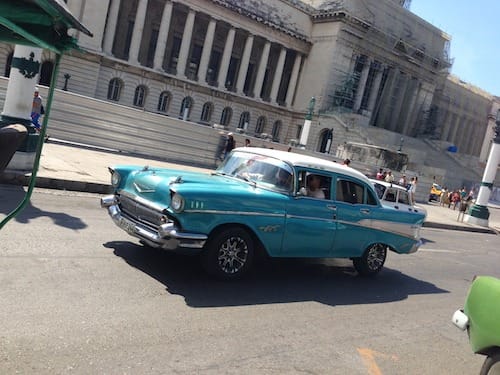 Because of the need to keep the vehicles, sometimes referred to as "yank tanks" or máquinas, rolling, their owners have become exceptionally creative auto mechanics, finding ways to keep the cars going without the proper parts or modern technology. And, because many people don't have vehicles at all, the ones that are running are often used as taxis and packed with people needing to get from one place to another.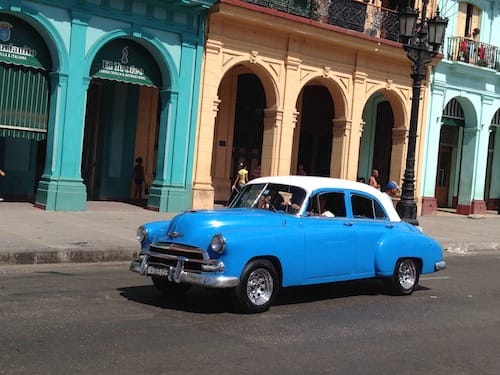 Still, it's quite a site to see when you watch Chevy, Ford, Dodge and other American cars from the 50's parade past you in a seemingly infinite stream.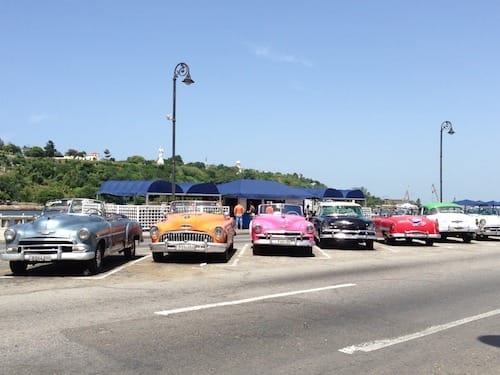 Life is different in Havana. Resources are scarce. New products and technology are hard to come by. Plumbing is weak. And hot, humid weather can be oppressive. But the people are resilient. And gracious. And colorful. And patient. Our time spent in Havana gave us an opportunity to reflect on one of the main reasons we love to travel – to experience food and culture of others around the world, and to learn from them. And that, we did.
THE QUICK BITE: We had an opportunity (one that rare these days for Americans) to visit Cuba. Because not everyone may have the opportunity to go to Cuba, we want to share as much as we can about our experience there. Here we share a little about the capital city of Havana.