5 Top Travel Tips for 2023
We can't believe that it's almost 2023. This weirdly wacky year is finally at an end. If you're like us and most of the world you got back to traveling, meeting with friends and family, and trying to get back to a pre-pandemic "normal."  One of the reasons that we moved to Portugal was to be able to travel easily throughout Europe. We've dipped our toes in this year by visiting two places we hadn't visited together – Amsterdam and Northern Italy.
The one thing that both those trips did was make us want to travel even more! They also inspired us to return to both of these places again for even more adventures.
Another thing we learned (as I'm sure you did, too) is that travel has changed. We'd like to share with you our top travel tips for 2023. This list is not everything (or in any particular order) but it will get you thinking about how you tackle your travel plans this year.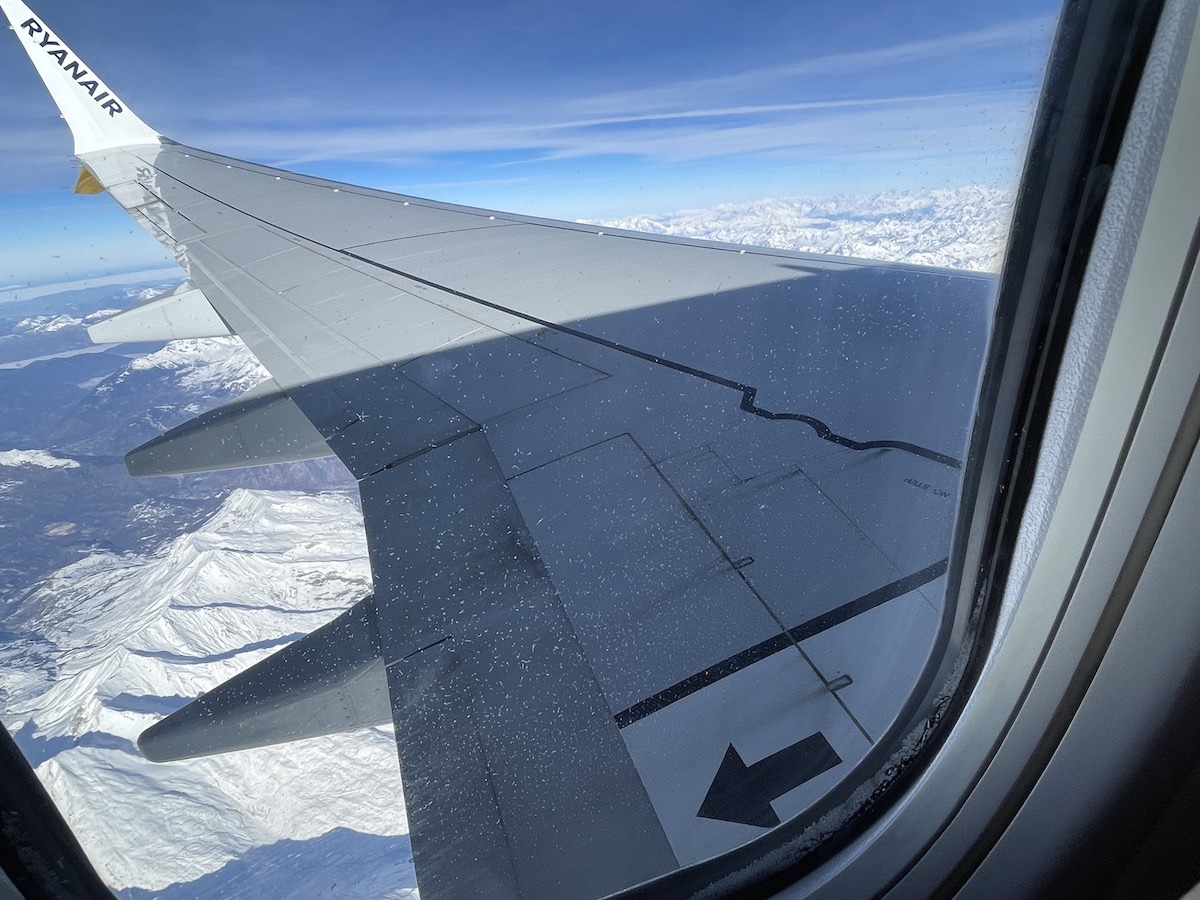 5 Top Travel Tips for 2023
1. Be Flexible When Traveling
If you're planning to travel any time soon you're going to need to be flexible and expect what we all secretly/not so secretly hate – change. Change in flights, change in planes, change in seats, change in rooms. If something can change it most likely will. If the recent debacle on Southwest Airlines taught us anything it's that even travel companies you like or have status with can have problems, big ones.
The best thing you can do is to download the airline app on your phone and follow along to be sure your plane is coming. There are other great apps like FlightAware that help you stay abreast as to where your plane is even before you get on. Sometimes when your flight is delayed or canceled you'll get a notification from the app sooner than you will by waiting at the gate. This way you can assess the situation and start rebooking if necessary or at least find out when your plane will be arriving.
In these situations when you can't do anything about it, remaining calm is key. Everyone is going somewhere and everyone wants to get there when they want to get there. Unfortunately (especially during high-volume flight times), sometimes it's just not going to happen. If you can find a hotel or find a quieter place in the airport to read or play a game (we always carry a deck of cards) it will help you relax and hopefully enjoy the time a bit better. We also like to go to the shops and check out the local food items that are on display (in Italy this was really fun).
I'd also add check-out buses and trains, especially in Europe. Although it may seem to take more time, sometimes it doesn't when you consider getting to the airport, waiting at the airport, and potential delays. Be willing to use alternative or secondary airports too. We flew into the Bergamo airport rather than Milan in Italy and saved a lot of time and money. It was right in between two places we wanted to go anyway.
2. Take Advantage of Travel Deals and Loyalty Points
Everyone is always looking for travel tips on a budget and we're no exception. We use a couple of travel credit cards for our daily living expenses to add points on our cards for just about every expense we have. The Chase Sapphire Reserve card has been our go-to card for travel points. It's not for everyone because it has a rather high annual fee but that fee is countered with a $300 travel credit, your global entry fee covered, and a litany of other discounts and extras. We also have airline cards for American, Delta, and United since we are long-term users of all these airlines. You can choose whatever programs work best for you. Whichever cards you use be sure to pay off your cards at the end of each month to avoid interest and late charges. This defeats the purpose of having them in the first place.
Many cards offer sign-on bonuses with lots of extra miles and sometimes they waive the first-year annual fees. You can keep up with the offers on The Points Guy.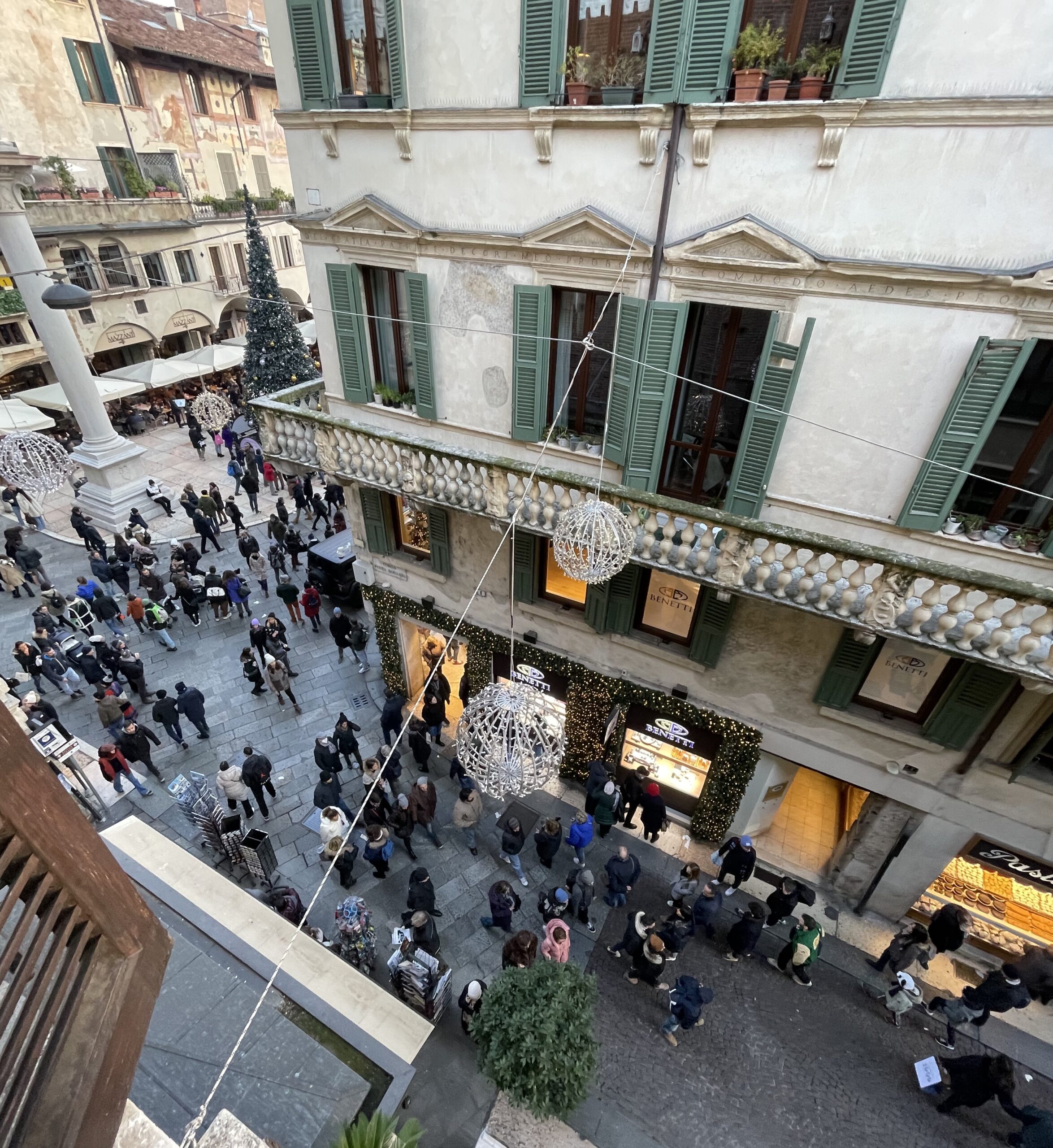 We used points on our American AAdvantage card for most of the hotels on our trip to Northern Italy. (You can now book hotels by themselves without booking a flight too!) We got great deals and stayed at some amazing hotels like the Hotel Gabbia D'Oro in Verona, Italy. It was fun to stay at a first-class boutique hotel just steps away from the centrally located Piazza dei Signori.
All the travel point programs send you additional offers if you sign up for their newsletters or join their apps. Also check out hotels.com, kiwi.com, and other travel sites that are great for their reward programs, too.
3. Book Early or Book Late
If you're a planner you can really save by booking early.  If you can be flexible and leave and return during the week instead of a weekend that will afford you more savings, too. Just be sure if you're purchasing in advance to buy either refundable tickets or purchase travel insurance to be sure you won't be stuck in case your plans change.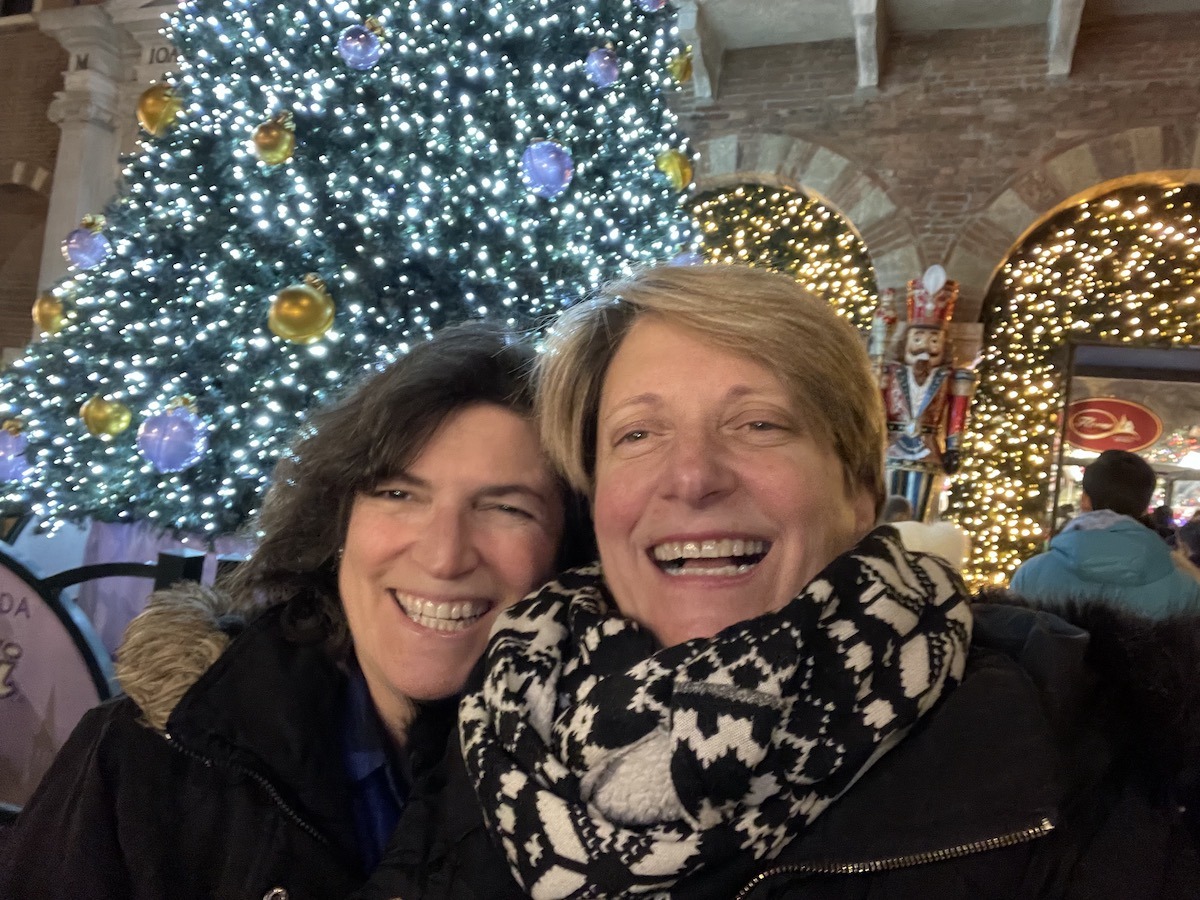 While we like to plan some travels well in advance, now that we're in Europe we love to look at the last-minute deals we get for places we'd love to visit. We booked our Christmas Market trip this year about two weeks before we went. We found we had some time to travel in December, got affordable flights on Kiwi.com, and were lucky to find great hotels still available. There were many, many flights well under 100 euros. Our biggest challenge was deciding which country we wanted to visit. (Spoiler: we wanted to go to them all).
4. Consider the Quality of Your Time Traveling
This is something that we have been doing more and more. Do we want to spend our time running from place to place or do we want to spend more time in just one place? Only you can answer what best suits your travel style. Our Christmas Market tour found us staying at a different hotel each night. This worked out really well for us. We had plenty of time to explore the small Italian towns we visited. We opted to stay two nights in Milan because we knew it was a larger city with much more to see. Our goal was to see as many Christmas markets as we could in the seven days we were there. We explored 15 and found that manageable for us.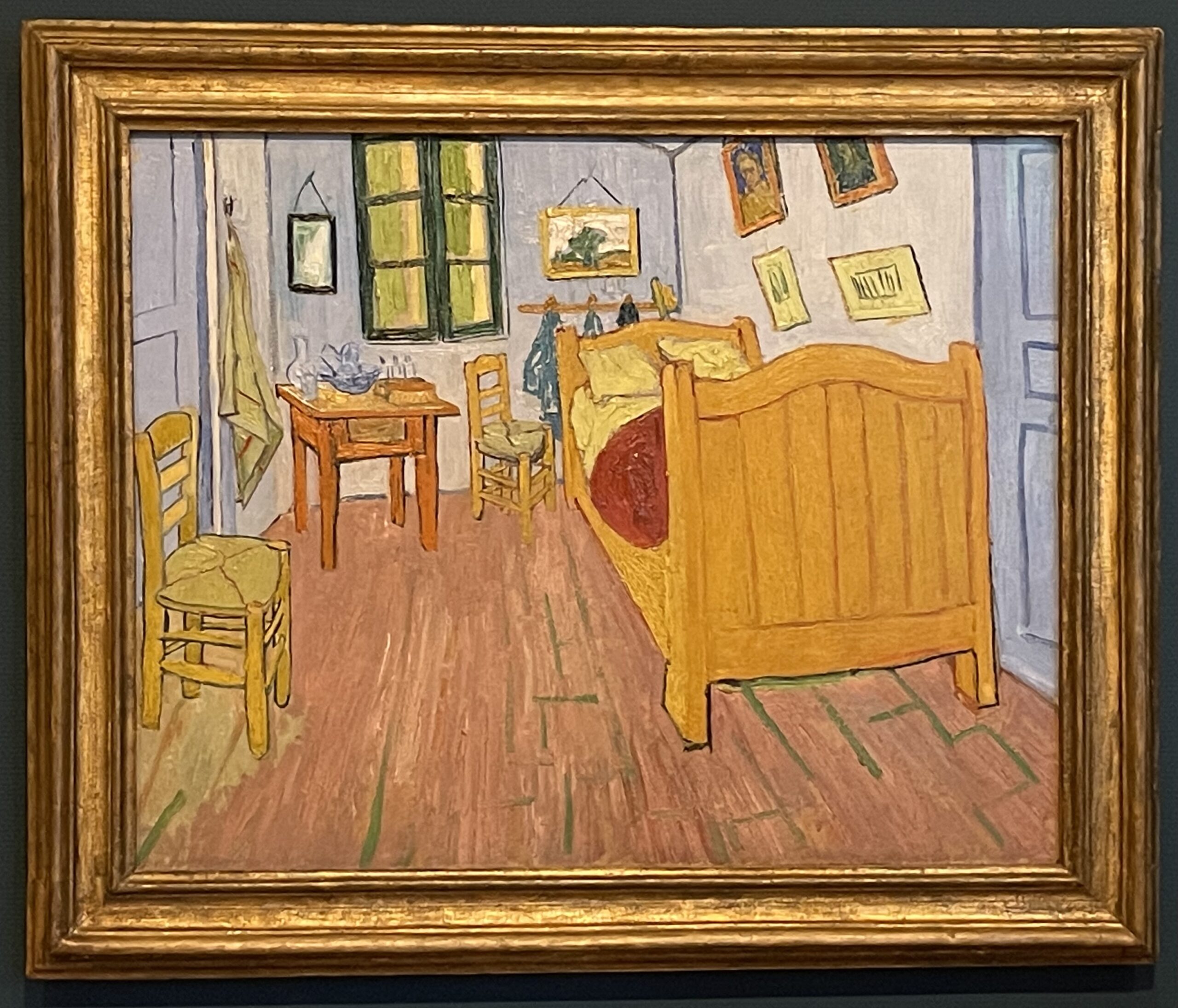 However, when we were in Amsterdam we wanted to see the important museums there. We made the time to do just that and spent time at the VanGogh, MOCO, and Rijksmuseum. We also earmarked time to walk around and take in the sights and tastes of the city. Wandering around and stopping in places that interested us along the way – we sure found plenty!
If you like to relax and enjoy spa services or visit a lot of museums don't plan too much every day. Many hotels now have services you can enjoy without leaving the premises. Why not take advantage of them? We always check the view of the rooms, too. Sometimes if you're only staying a night it doesn't much matter. But if you're staying somewhere special with a spectacular view. Be sure to ask for it.
While we were in Bolzano, Italy we stayed at the Hotel Greif which was on the Piazza Walther where the main Christmas market was held. Our room looked right out into the piazza and the market. I'm sure glad Diana discovered that before we booked.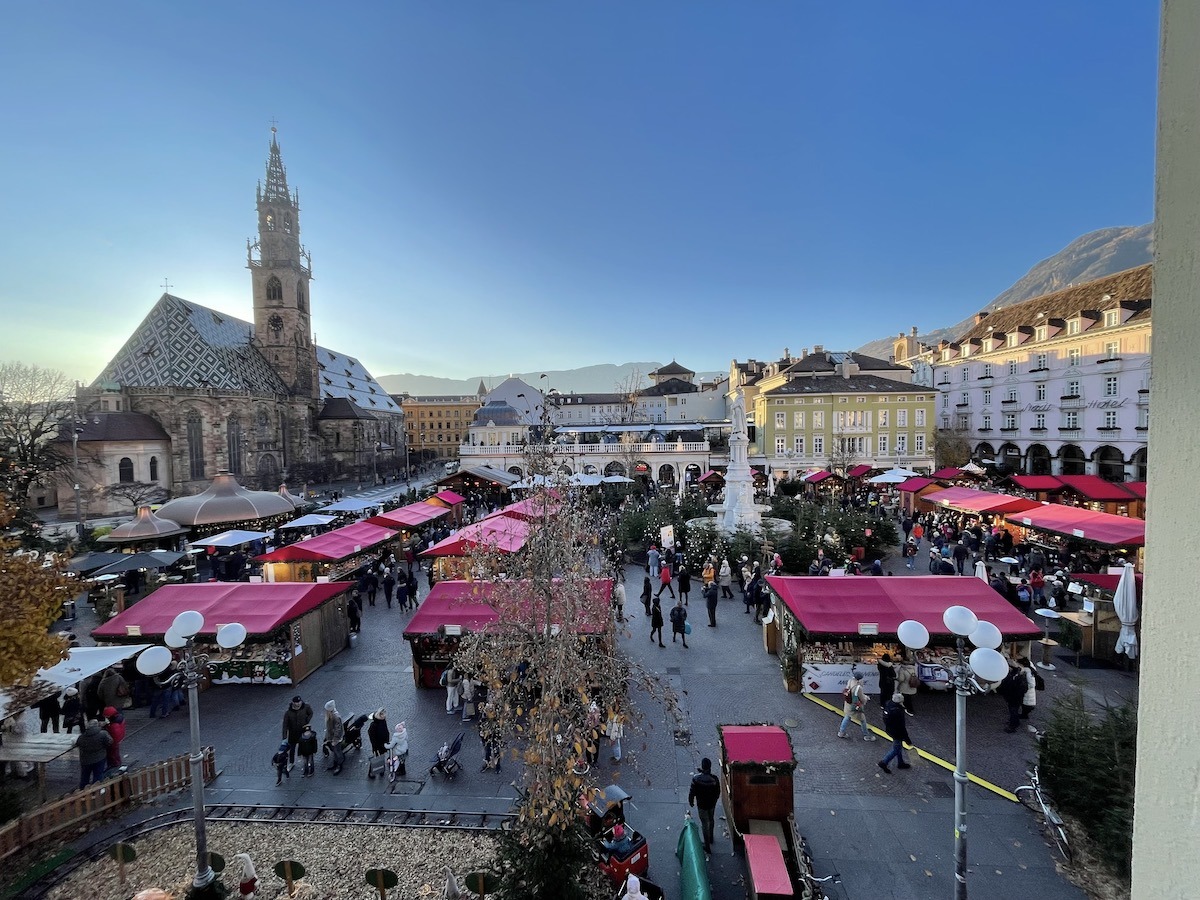 5. Do Your Research
This leads us to a very important point. Research. We do extensive research before we go anywhere. Sure it takes a lot of time but it's worth it. You can take advantage of our research by just checking here on FoodTravelist.com. In addition to that, you should check out where you're staying. Whether it's a vacation rental or a hotel/resort be sure you know what's offered, what's included, and what's not.
Read the reviews, but take them with a grain of salt. Everyone has different needs and wants. What you think is fantastic someone else may find lacking and vice versa. Since most of us have limited time to travel and limited funds, wasting our time and money on vacations or trips that don't live up to their potential can be more than disappointing.
Spending time upfront to check out photos of the property you're staying at and the rooms and restaurants can save you lots of aggravation later.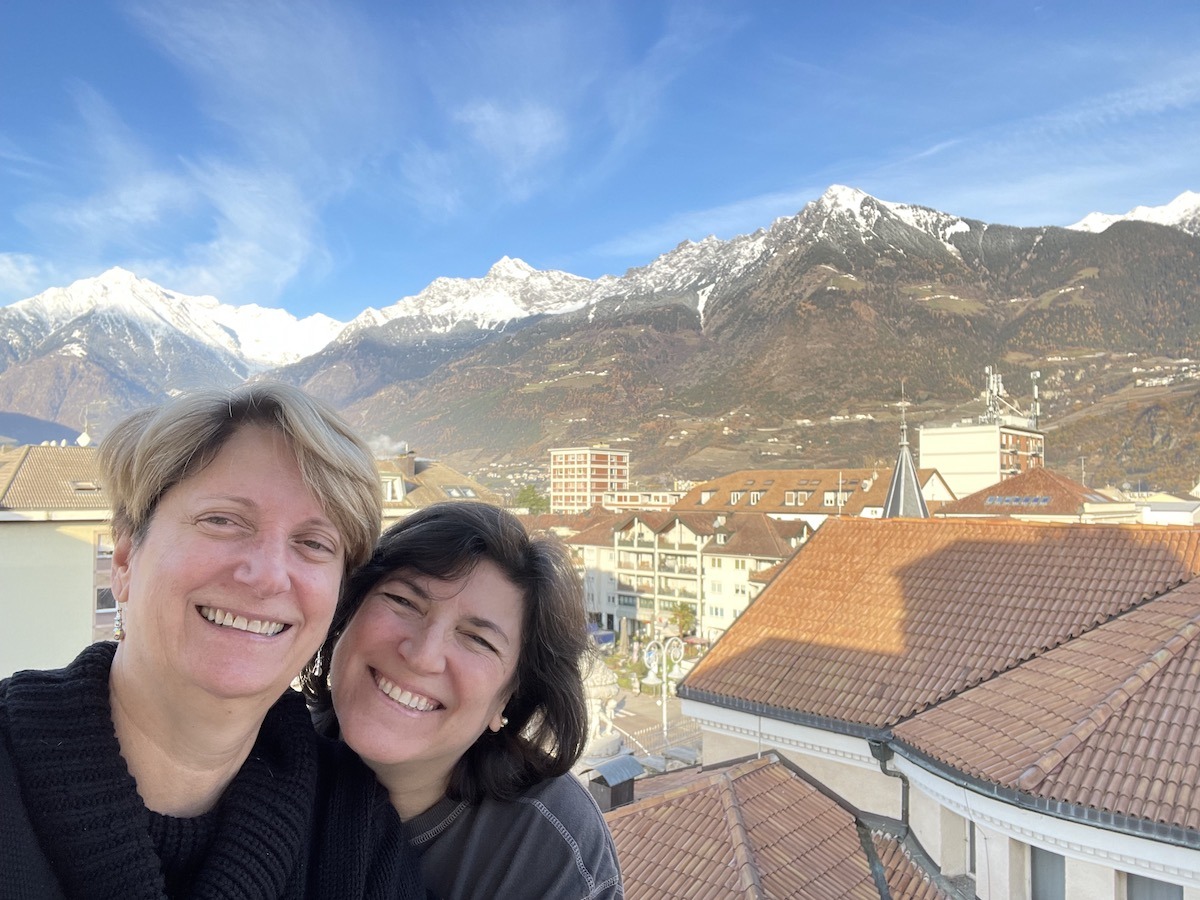 Have Fun! 
We sure hope that you're looking at 2023 with hopes of experiencing new places, meeting new people, tasting new foods, and widening your horizons. Please use the top travel tips for 2023 to improve your travel experiences. We've got a few places both near and far on our radar screen. Maybe even a trip back to the U.S. Who knows? We are keeping our options open and will be sharing our discoveries with all of you.