Easy Chocolate Crinkles Cookie Recipe
Cookies are a universal taste treat. Many countries around the world have their own unique cookies – Italian Biscotti, Korean Yakgwa, Mexican Wedding Cakes, Balinese Jaja Lempog, Swedish Rosenmunnar, Greek Kourabiethes, Scottish Shortbread,  French Macarons, Chinese almond cookies, Dutch Stroopwafels, and more than we can count! Cookies are that sweet, delicious finger food that's perfect to finish off a meal or just to have as a snack.
So we're sharing one of our all-time favorite recipes, yummy Chocolate Crinkles. These sweet little chewy-crisp chocolatey delights are so easy to make and just as easy to devour. You'll want to have them around for whenever the cookie monster strikes!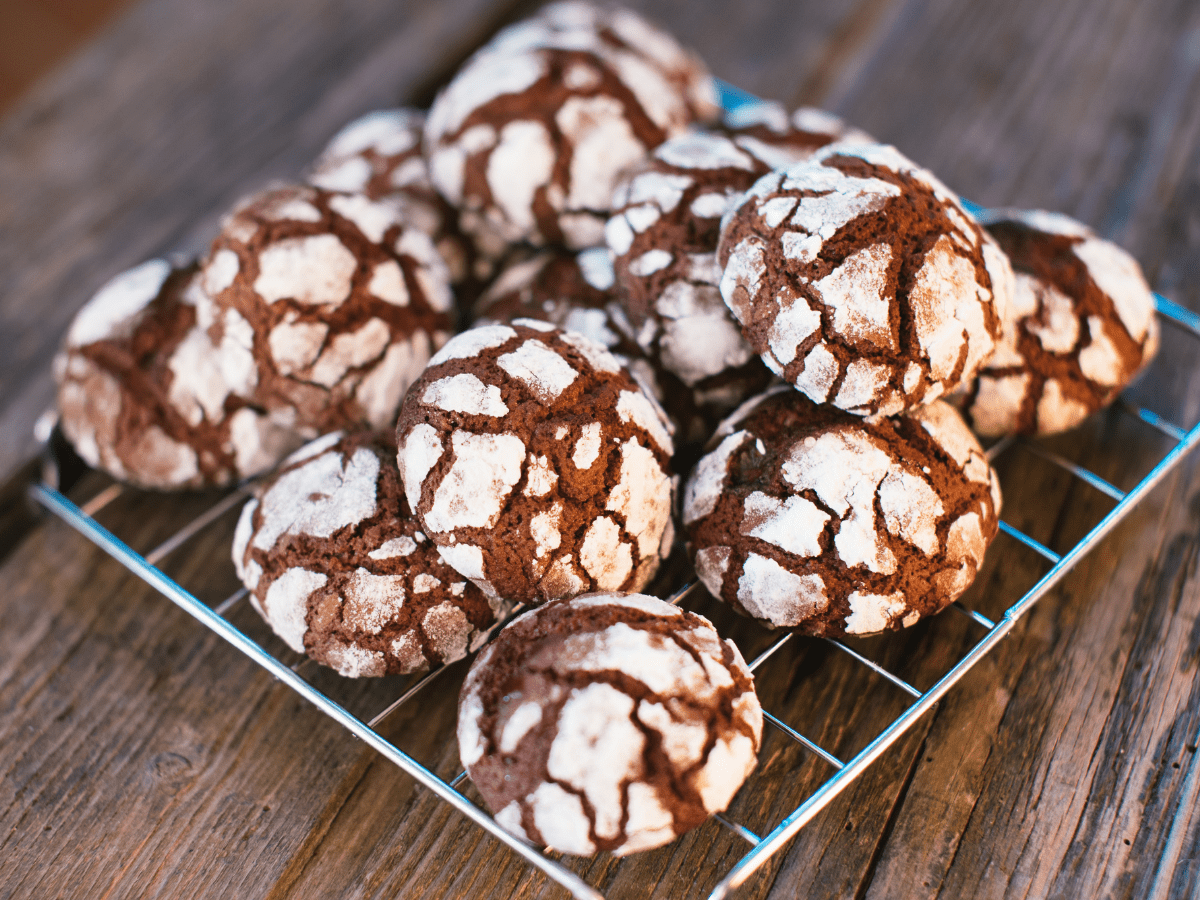 This recipe makes about 6 dozen cookies, plenty for eating, sharing, and freezing some for later!
Easy Chocolate Crinkles Cookie Recipe
Ingredients
2 cups all-purpose flour
1 cup unsweetened cocoa powder (like Hershey, Nestle)
2 cups granulated sugar
2 teaspoons baking powder
1/2 teaspoon salt
3/4 cup confectioners' (powdered) sugar
4 eggs
2 teaspoons pure vanilla extract
1/2 cup safflower or canola oil
Directions
1. Mix cocoa, granulated sugar, and vegetable oil in a medium-sized bowl. Add eggs one at a time and blend until each is well combined.
2. Stir in the vanilla and blend until all are thoroughly combined.
3.  In another bowl, combine flour, baking powder, and salt.
4. Add the dry ingredients mixture into the cocoa mixture and blend until completely mixed into a dough. Cover and chill in the refrigerator for at least 4 hours until very firm.
5. Preheat oven to 350 degrees F. Line baking sheets with parchment paper or foil (shiny side up).
6. Take the dough in one-inch mounds and roll it into balls. You can use a meat/melon ball scoop of the appropriate size to start, but you'll want to roll into a complete round ball with your fingers.
7. Pour confectioners' (powdered) sugar onto a large plate and roll each ball over the sugar until thoroughly coated and place balls about 1 inch apart onto the baking sheets. If you don't have a large oven, put the leftover dough back into the refrigerator while making each set of cookies so it doesn't get too soft.
8. Bake at 350 for 11-13 minutes, until cookies flatten out and the "crinkles" appear showing the chocolate cookie through the confectioners' sugar coating.
9. Let cool on the baking sheet for a minute or two to set, then transfer the cookies onto wire racks and let cool.
Enjoy!
THE QUICK BITE: Cookies are a favorite treat whether for dessert, snack, or just because. Our super-easy Chocolate Crinkles recipe is a delicious way to get a little sweetness into any day. If you're looking for more cookies check out our matcha tea cookies recipe.
Pin It!