How did we learn about the Lake District, Cumbria in Northern England? We were hurriedly running to our next networking appointment at TBEX when we were stopped by a lady representing Northern England. She noticed our Food Travelist shirts and said, "You must visit Northern England. We have wonderful food to explore." We stopped in our tracks to listen to the story of Northern England. After hearing about all that Northern England had to offer we wanted to learn more and take a trip to see for ourselves.
The Lake District is a mountainous region in North West England. The 'fells' or mountains are a destination for 'walkers.' We learned very early on that walkers are hikers. The Lake District attracts walkers from all over the world. We also quickly learned that we'd need to become walkers to keep up with the food serving sizes we'd be getting in Cumbria.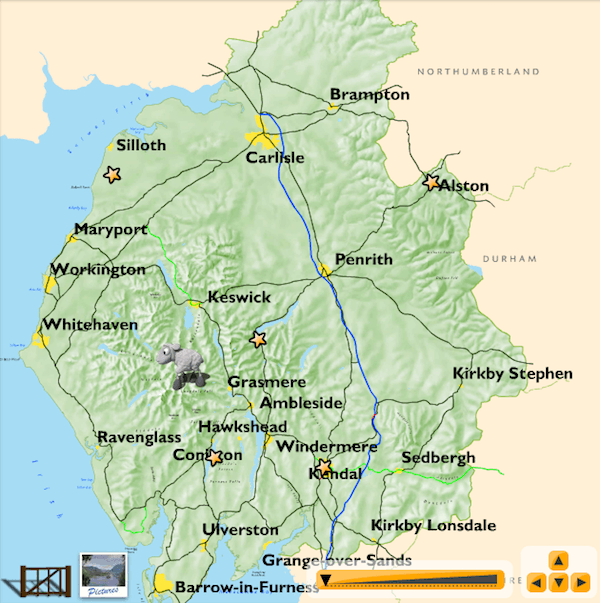 Cumbria is a hilly region of northwestern England that contains the Lake District. The website golakes.co.uk has a fun interactive map (Wooly the sheep is your tour guide) for helping you get around.
We traveled to the Lake District of Cumbria by train after arriving in Manchester. It was a comfortable hour-and-a-half train ride. One thing you'll notice right away is that people will talk to you. Friendly and communicative, locals are free with their recommendations and it's easy to get around. We arrived at Windermere, the largest lake in the Lake District and took a quick taxi ride to our first stop Grasmere.
Grasmere
Our cab ride to Grasmere was short but our driver entertained us with stories of the local area both old and new. Our home for the next three nights would be Rothay Garden Hotel.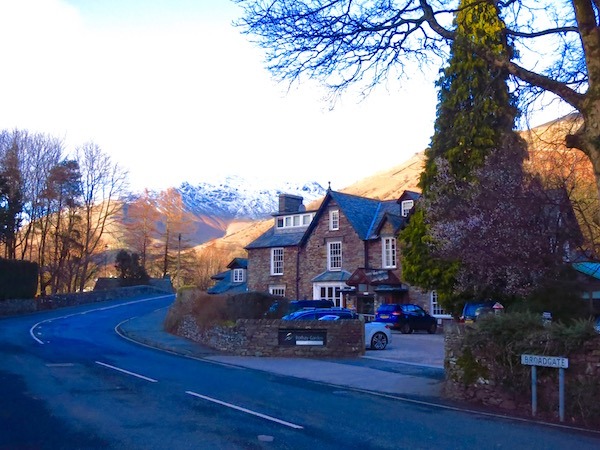 We were immediately at home in a calm, relaxing environment there. We opened our door, heard birds chirping, and took in the beautiful surroundings.  Grasmere is known for being home to Red Squirrels, whose existence is dwindling, and the community has several groups dedicated to keeping the little critters safe. We're sad to say we didn't spy any on our visit.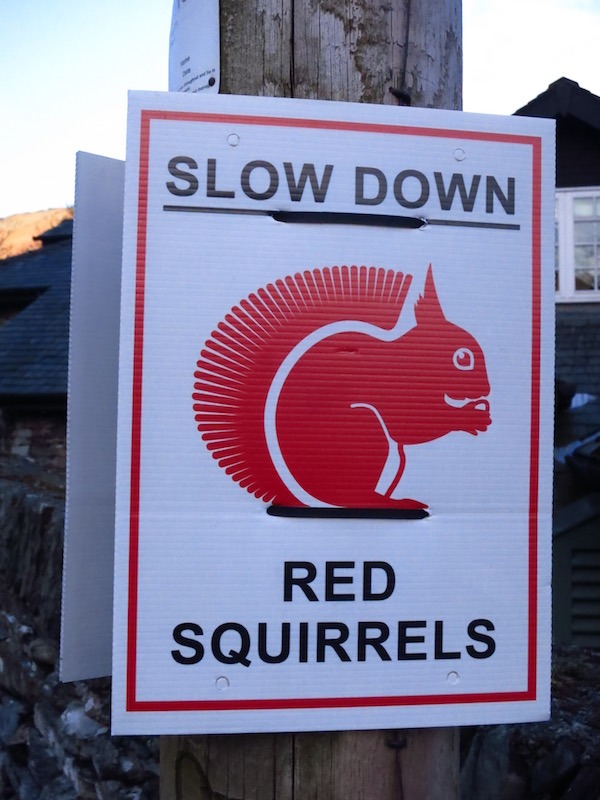 The four-star Rothay Garden is well-appointed and the rooms are comfortable and roomy.  All rooms are equipped with a tea kettle, an assortment of teas, and biscuits (or cookies for us Americans). They provide robes and slippers to wear while using the spa. The spa includes a large hydro spa, which looks out onto the beautiful fells and gardens. Also available are an herbal pine sauna, aroma room, and heated infra-ray loungers for relaxing your aching body after a long day on the fells or strolling in Grasmere.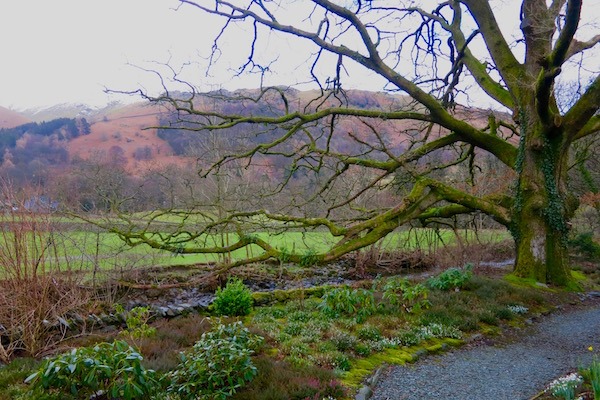 The Rothay Garden also has a full-service restaurant that looks over their beautiful gardens. The Garden Restaurant is known for its four-course dinner menu. We dined there one night and had a remarkable meal. The recommended local Cumbrian beef was tasty and tender. The prize winner was the sticky toffee pudding we had for dessert. A local delicacy made at many restaurants the Rothay's pudding was definitely a standout. After dinner, you're invited to the comfortable lounge for coffee, tea, and petit fours.  It's a most civilized and intimate dining experience, wonderful for any celebration or a getaway weekend.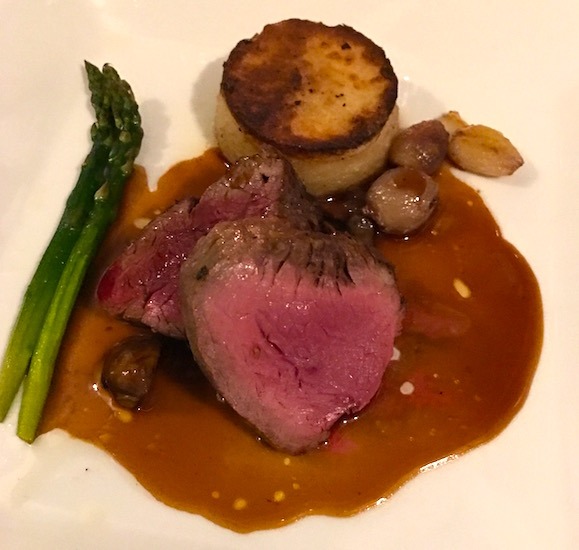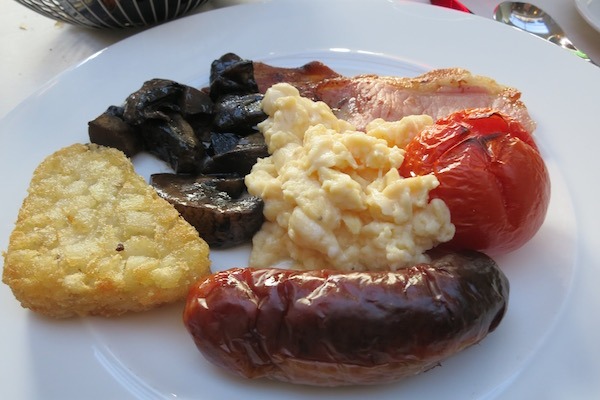 After you've enjoyed The Rothay you're going to want to explore the town of Grasmere. It's just a five-minute walk from the hotel. What's unique about the Lake District is all the local foods and products. Walking along the streets in Grasmere you'll experience an abundance of shops, restaurants, and tea rooms. Be prepared to further relax and enjoy yourself.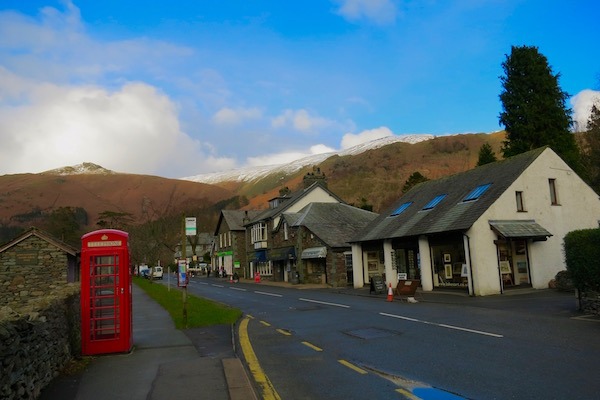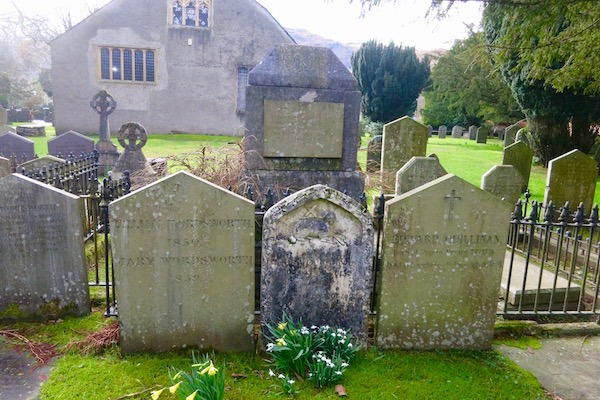 Grasmere has a rich cultural heritage and was home to writer and poet William Wordsworth. His home, Dove Cottage, can be seen through a guided tour. The Wordsworth Museum holds original manuscripts, pictures, and possessions. At the St. Oswald's Churchyard cemetery, you can see the burial place of Wordsworth and his family.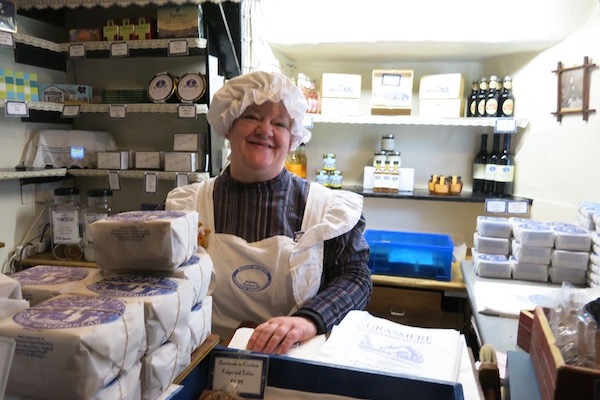 Right next to the cemetery is the famous Grasmere Gingerbread Shop. In 1854, Sarah Nelson created a tasty gingerbread. When visitors passed through the cemetery to pay their respects to Wordsworth the wafting aroma of Sarah's gingerbread encouraged them to try this chewy crumbly treat. Still today you can smell that same aroma and taste the gingerbread exactly how it was made back then. You won't want to leave Grasmere without trying this unique gingerbread. Royals, celebrities, and now even Food Travelist have tasted this wonderful recipe. It's perfect with a cup of tea. The even better news is that you can now buy this original gingerbread online. Check out grasmeregingerbread.co.uk. They ship around the world.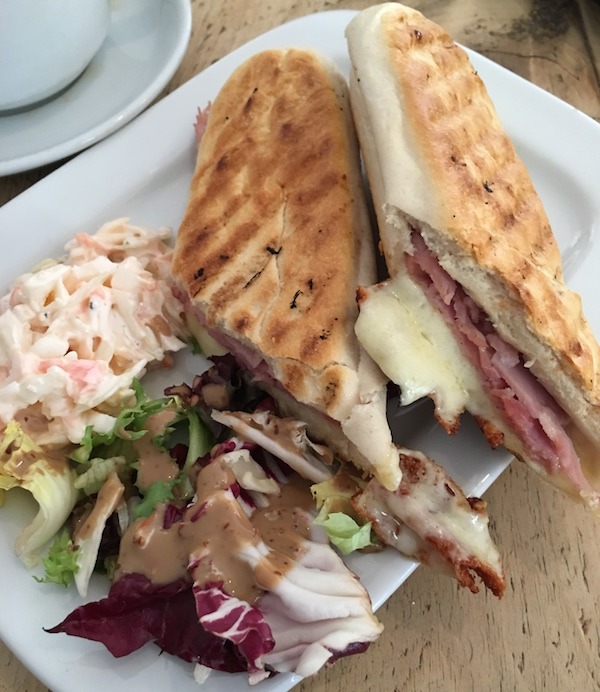 While you're exploring Grasmere stop in Grasmere Tea Gardens or Baldry's for a bite to eat or a cup of English tea. Remember portions are large so splitting may be preferred so you can sample more tasty treats along the way. Don't worry if your feet are muddy or you have your dog with you. Both are welcome at most establishments, and many have signs that loudly proclaim as much.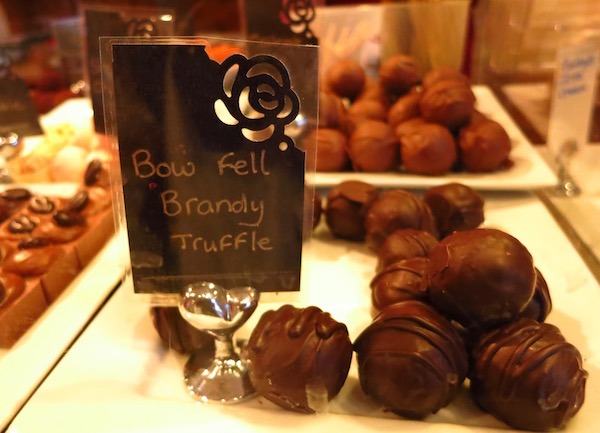 There are also specialty shops and one that really caught our eye was the Chocolate Cottage. This local treasure features handmade chocolates by Richard and Angela Barker that you simply have to try. The dark chocolate ginger a local specialty was my favorite but the crowd favorite is the Brandy truffle.
As we've mentioned there's a wide variety of food to choose from in Grasmere. The Jumble Room with its unusual decor and eclectic menu was one of our favorites. Comfortable seating and atmosphere made us wonder what kind of experience we were going to have. We quickly learned that we were going to be fed and fed well.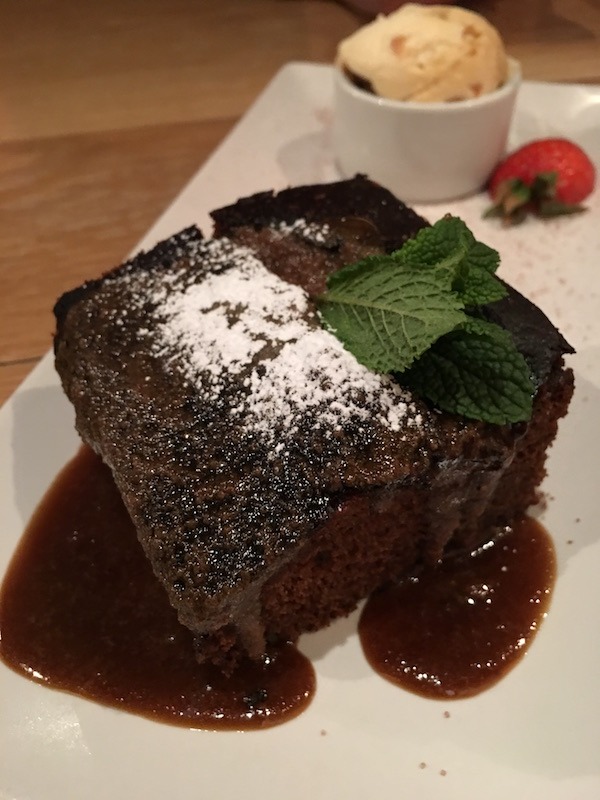 The food was delicious and the portions were more than plentiful.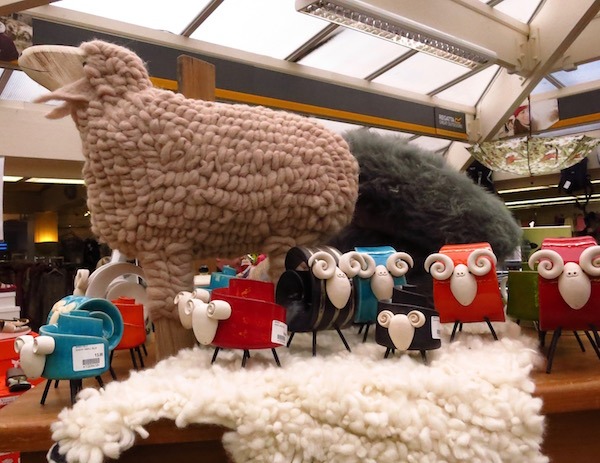 In order to work off some of those calories, we hit some of the shops. There are so many from which to choose. Several shops feature products made by local artisans and some are just plain fun.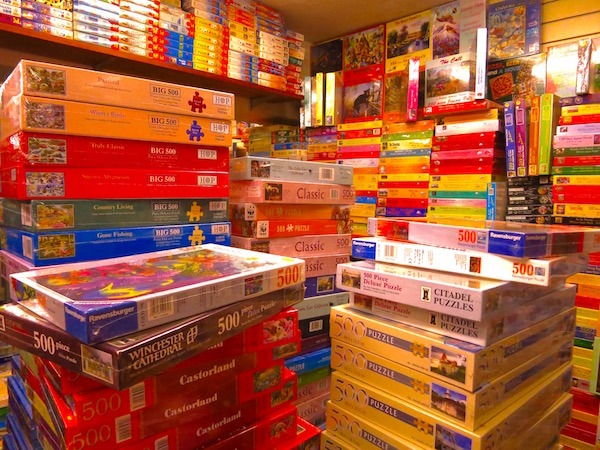 We had a fun time in Barney's News Box. They seriously have more puzzles than we've ever seen. Two huge rooms FILLED with puzzles. It's a puzzler's dream.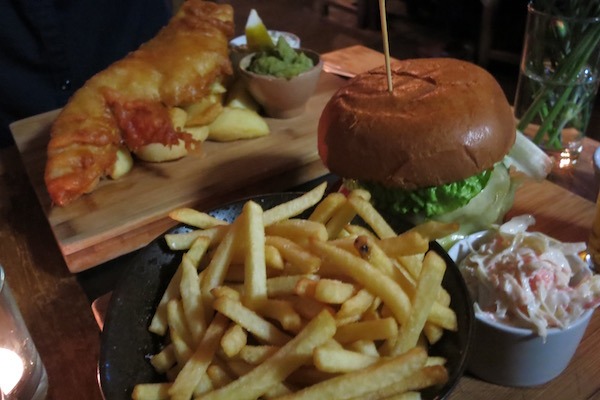 Ambleside
Just a short bus ride away from Grasmere is Ambleside. Those who are hikers can also make the journey walking along a 4.5-mile path called the Coffin Road. If you're wondering why Wordsworth made the Lake District area his home, the scenery on this path will quickly illuminate you. This route originally trod by people bringing their loved ones to the only consecrated ground for burial in the area, which was the graveyard at St. Oswalds Parish in Grasmere. Along the path, several of the cement coffin stands or rest areas still exist.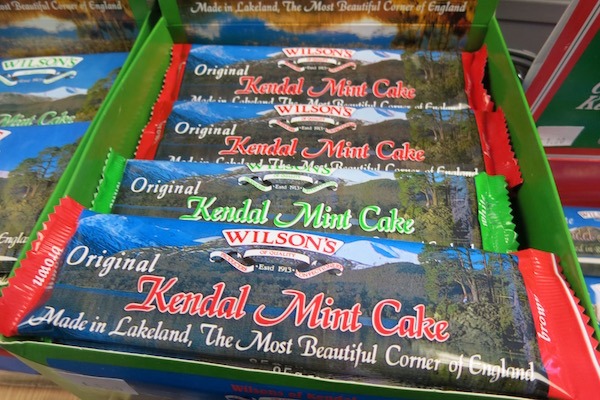 If you make the hike you'll want to pick up a Kendal mint cake for the journey. Edmund Hillary and his team carried a version with them on the first successful ascent of Mount Everest. A high glucose source of energy, Kendal mint cake is said to be a good item to have in the bag of every hiker.
Ambleside is downright bustling compared to Grasmere. The main street traffic buzzes through this town that is at the head of the Lake District's largest lake Lake Windemere.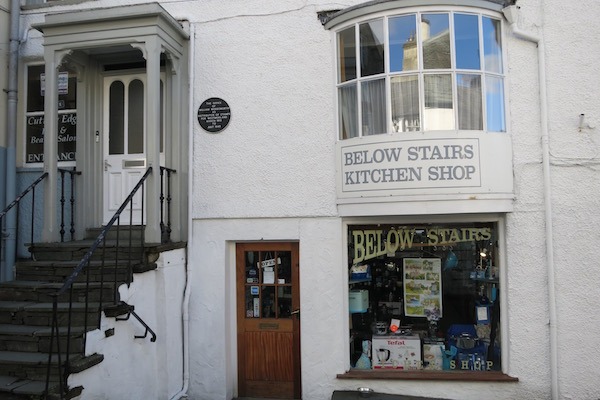 There are many restaurants, pubs, bakeries, and shops to explore. The Old Bridge and the Old Stamp House where Wordsworth worked are some of the highlights in Ambleside. We didn't visit the Old Stamp House because it was closed that day but we did visit the Below Stairs Kitchen Shop and picked up a few unique kitchen items.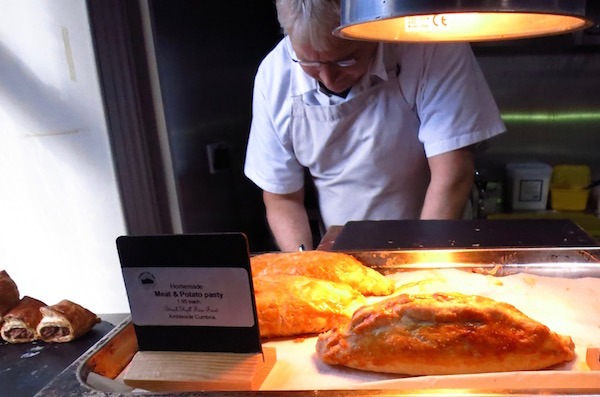 Ambleside continued to fill us with large portions of food. We sampled tasty pasties, apple pie from Apple Pie and left fully satisfied. Ambleside is home to the Armitt Museum with exhibits on Beatrix Potter and German artist Kurt Schwitters. Ms. Potter has a long and storied history with the Lake District and was in no small part responsible for preserving much of the land that constitutes the Lake District National Park.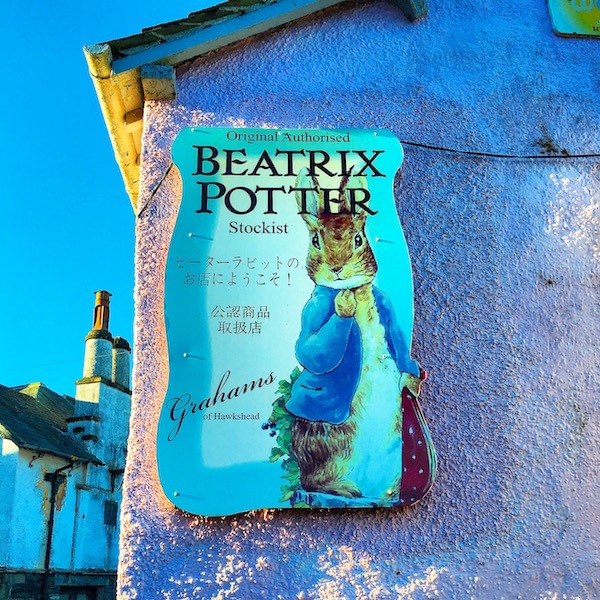 If you're a Beatrix Potter fan, you can also visit her 17th-century farmhouse Hill Top and visit nearby Hawkshead to see the Beatrix Potter Gallery as well as Hawkshead Grammar School attended by Wordsworth.
To learn more about the Lake District check out golakes.co.uk the official tourism website.
Special thanks to Visit Britain! We were guests of Visit Britain on our visit to Northern England. We were not financially compensated. All opinions are our own and reflect our experiences at the time of our visit.
Our visit to the Lake District Cumbria continues with our next stop – Cartmel!
THE QUICK BITE: The Lake District Cumbria is located in Northern England and a perfect place to explore the beautiful countryside and amazing local food.