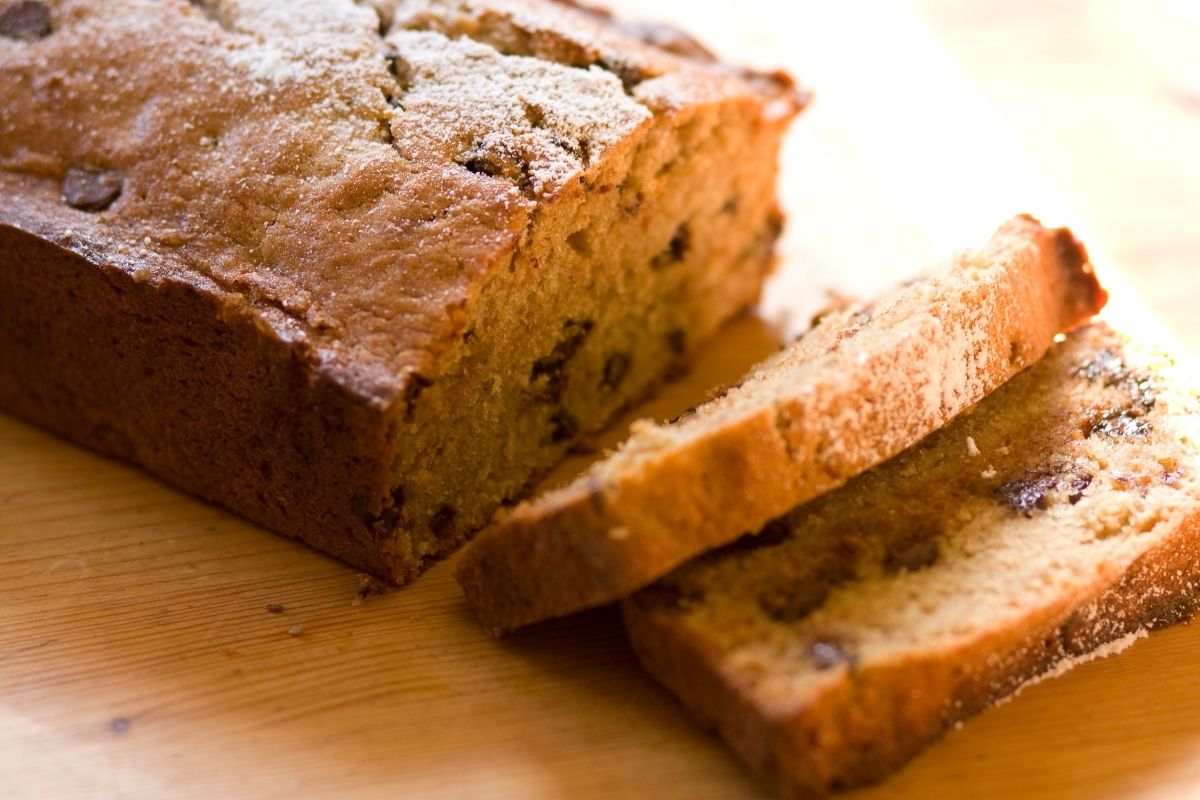 As you may already know, I am known not only for my tasty food but also for being the "messy gourmet." This easy banana bread recipe is one that can be made in just a few bowls so it keeps clean up easy. I'll walk you through the recipe and show you how flexible, easy and delicious this recipe is.
Banana Chocolate Chip Bread with Vanilla Buttercream Frosting
Ingredients
Banana Bread
1 stick (1/2 cup) butter, softened at room temperature
1 cup granulated sugar
2 large eggs
2 ripe bananas, mashed
1 1/4 cups all-purpose flour
3/4 teaspoon baking soda
1/2 teaspoon salt
1 cup semi-sweet chocolate chips
Vanilla Buttercream Frosting
1 stick (1/2 cup) butter, softened at room temperature
2-3 cups confectioner's (powdered) sugar
3-4 Tablespoons heavy cream
1 teaspoon pure vanilla extract
Directions
Prepare the cake:
1. Preheat your oven to 350degrees F. Grease or spray with nonstick spray a loaf pan, glass if you have it.
2. Using the paddle attachment, beat butter and sugar in a stand mixer until creamy and light.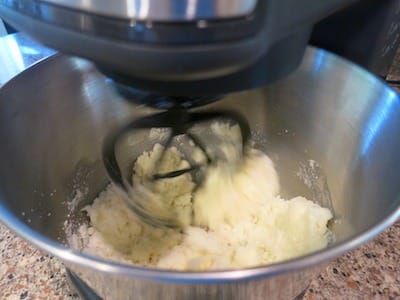 3. Add eggs, one at a time, incorporating the first egg fully before adding the second.
4. Blend in mashed bananas.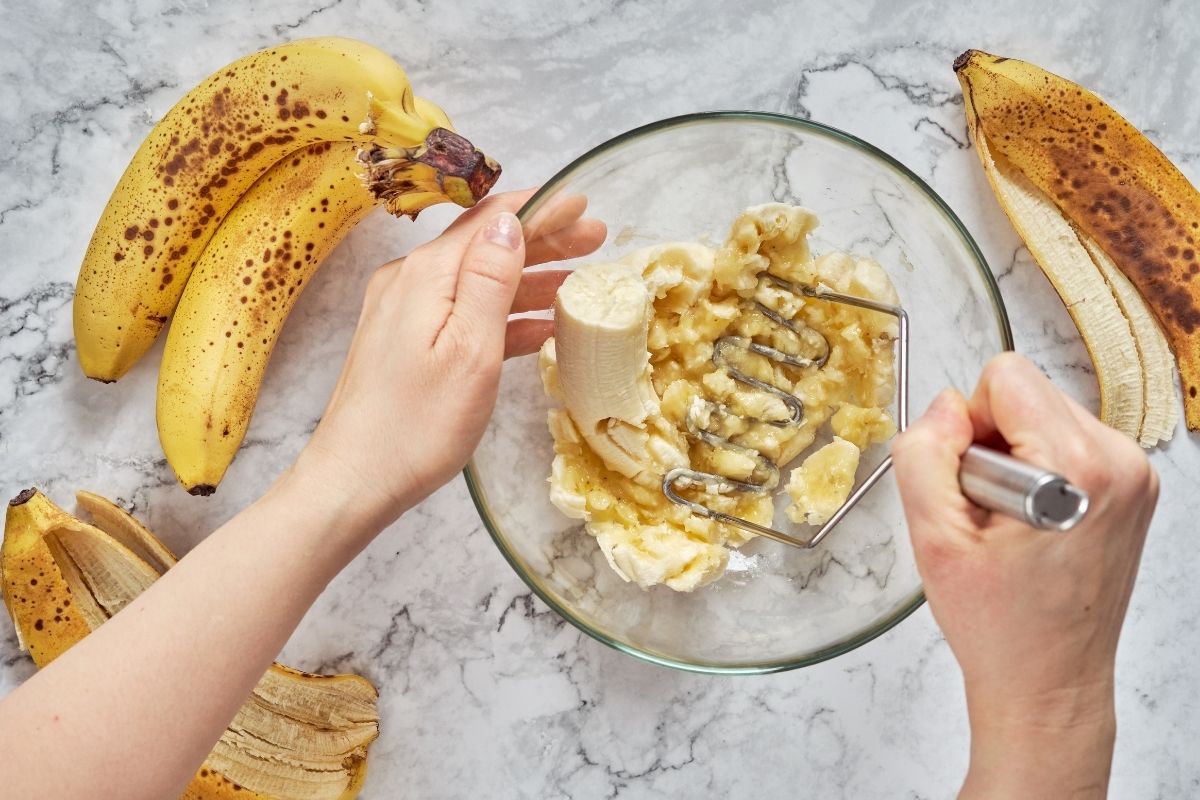 5. Sift flour, salt, and baking soda together into a medium bowl. Add dry ingredients to the stand mixer bowl with the banana mixture and blend until smooth and even.
6. Add chocolate chips and gently fold them into the batter.
7. Pour into greased pan and bake in preheated oven for about 45 minutes until a toothpick inserted in center comes out clean.
8. Remove from oven when golden and cooked through and let cool completely.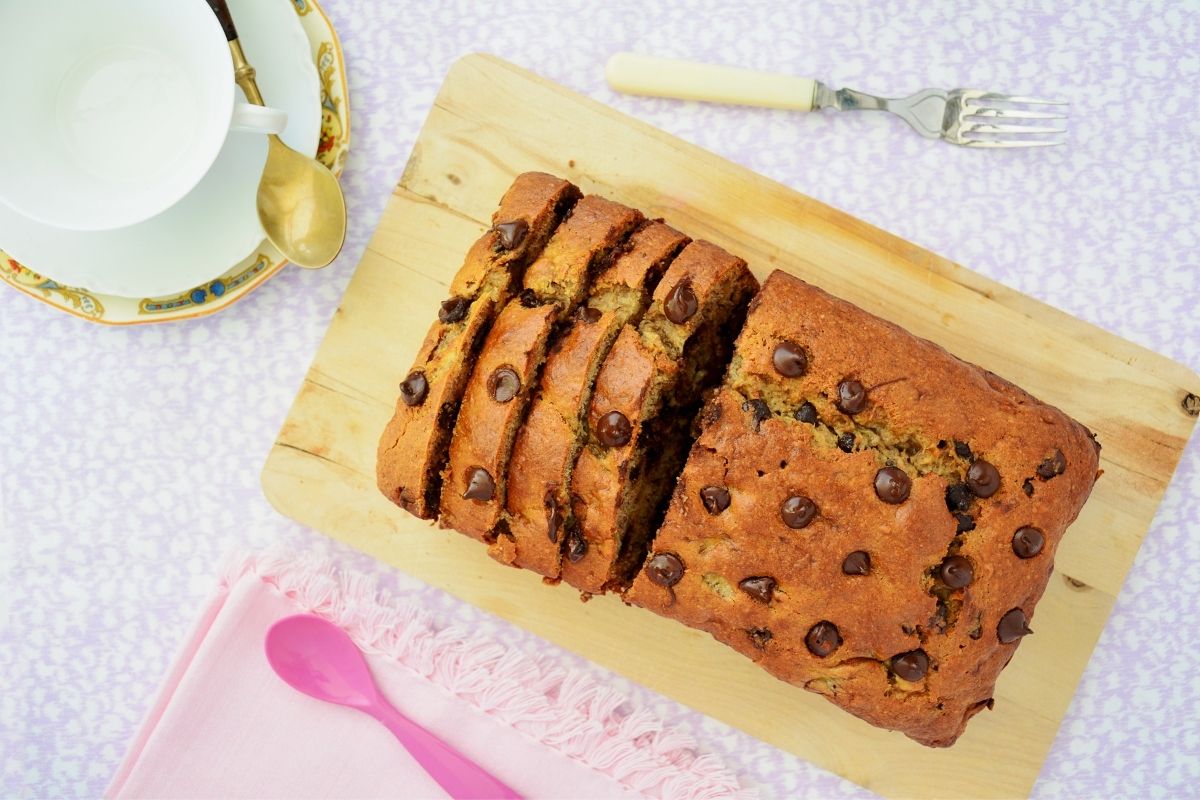 While the bread is baking, prepare the frosting:
Change to whisk attachment on stand mixer:
1. In the stand mixing bowl and add butter, vanilla, heavy cream, and 1 cup of confectioner's (powdered) sugar.
2. Start out at a slow speed and gradually combine ingredients. When combined add another cup of confectioner's sugar.
3. Incorporate and whisk at a higher speed until light and fluffy. Add additional confectioner's sugar if necessary to get consistency as fluffy as you like.
Put in refrigerator while cake cools.
Putting it all together:
Remove frosting from the refrigerator and soften slightly until ready to spread easily. Frost cooled cake. If you like, you may remove it from the pan and frost sides as well.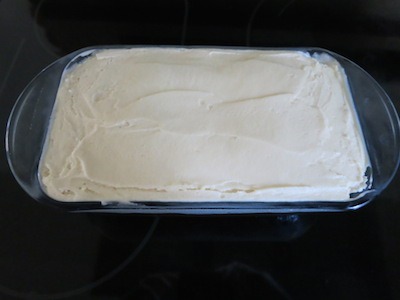 This cake comes out great and has already been partially consumed. It's also easy to use this recipe to make mini banana chocolate chip muffins or large size muffins. Whatever you bake with this recipe it also freezes very well. Just store slices or muffins separately and pop them out when you need them.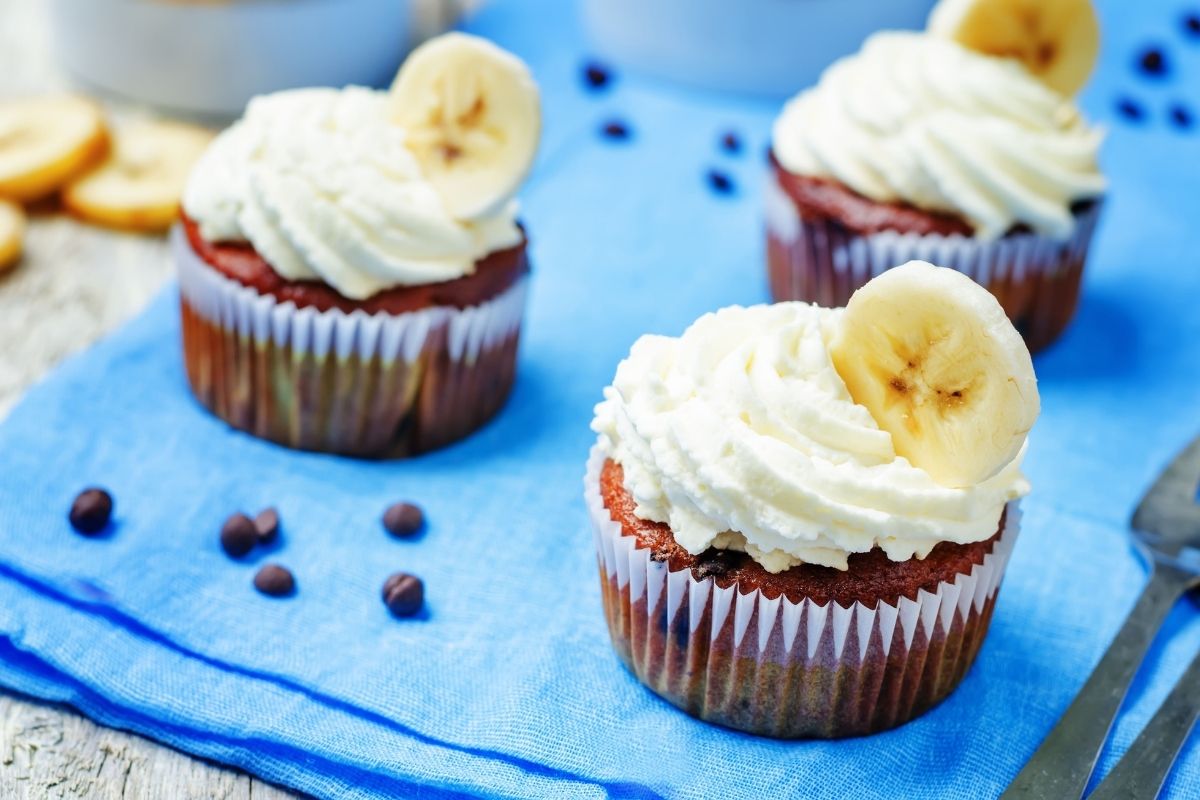 Now, go make your own easy banana chocolate chip cake, muffins, loaf or mini-muffins. Grab a cup of coffee and slice and enjoy!
 Pin It For Later!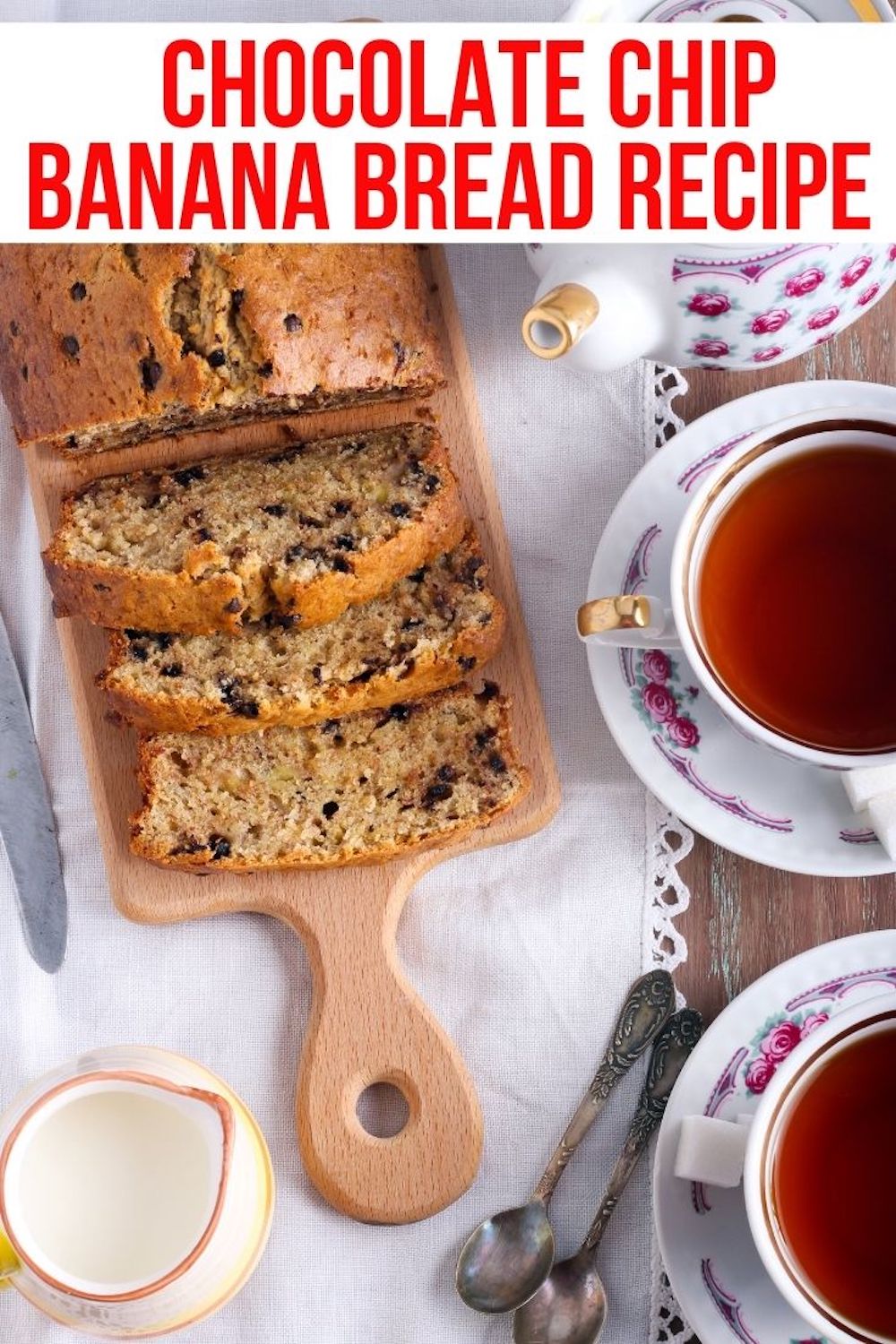 .