Right now we're all dreaming of places we want to visit. Dream destinations we can't wait to explore. We're spending our time with movies, television shows, books, and live streams about different locations around the world. Cooking classes in Germany, wine tasting in France. It's almost enough to make us not miss traveling. Sorry, it's not even close. But we do enjoy exploring faraway places from right in our living room any time we can.
That got us thinking about our friends who write about travel for a living. Where is their dream travel destination? Where do they want to go or revisit again? So we asked them. The list below is a compilation of their answers. These are their dream destinations, the places they want to discover, and those they dream of returning to once more.
Bali
Kate Comer of Rolling Along With Kids.com 
Bali, the island of gods, is a must-visit destination for 2021. There are many areas to explore in Bali and venturing out of the tourist spots in the south is a must. Climbing Mt Batur, snorkeling off Menjangan island, chasing waterfalls, and exploring the Hindu temples of the island are just a few activities that you can do.
It's important to take your time when traveling around Bali. Chat to the locals, immerse yourself in the Balinese culture, and enjoy world-renowned food. Southern Bali does also have a lot to offer, early morning walks in Sanur or Nusa Dua is my favorite way to start a day in Bali to enjoy the sun as it rises. I can't quite choose what I love more, a Bali sunrise or sunset?
The Bali sunsets are some of the most photographed in the world and it's easy to see why. Pulling up a bean bag on the beach with a Bintang in hand is the ultimate way to end another amazing day in Bali.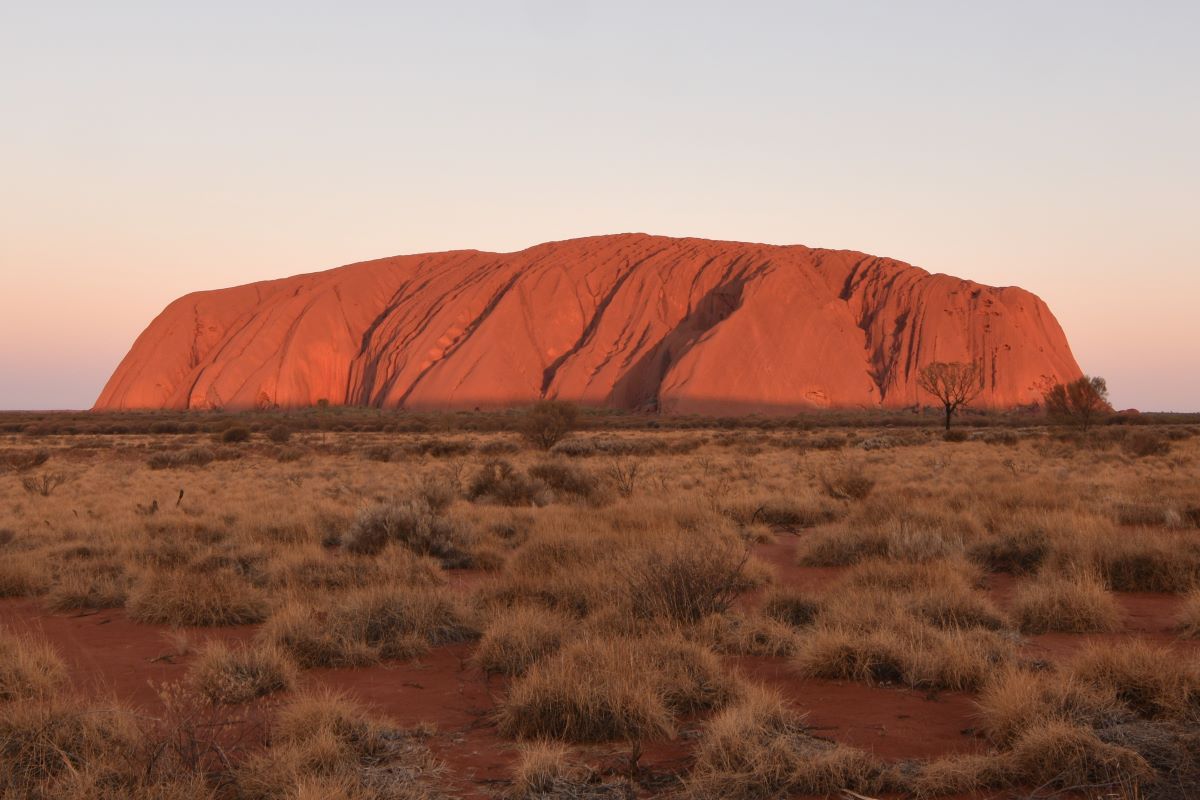 Uluru – Central Australia
Natalie at CuriousCampers.com.au
Few places in Australia have the iconic status of Uluru – Ayres Rock. If you grow up in Australia, the image of this massive rock sitting In the middle of the country is something you feel drawn to. It holds an important place in both Australian folklore and indigenous culture and it has featured in everything from tourism campaigns to political controversy.
For overseas travelers, Uluru is viewed as the centerpiece of the Australian outback and it's not hard to see why. Its size, the color of the desert, and the dramatic landscapes promise an unforgettable experience.
Getting there is an adventure too. Australia is a big place so anything in the middle of it is not easy to get to. It is no less than a two-day drive from any capital city. Even if you fly to the nearest city, Alice Springs, it is still nearly 500km to Uluru. When it first comes into view as you drive towards it, it is impossible to look away.
Central Australia is a spectacular part of the country and it is easy to see why Uluru is a dream location for us and many other travelers.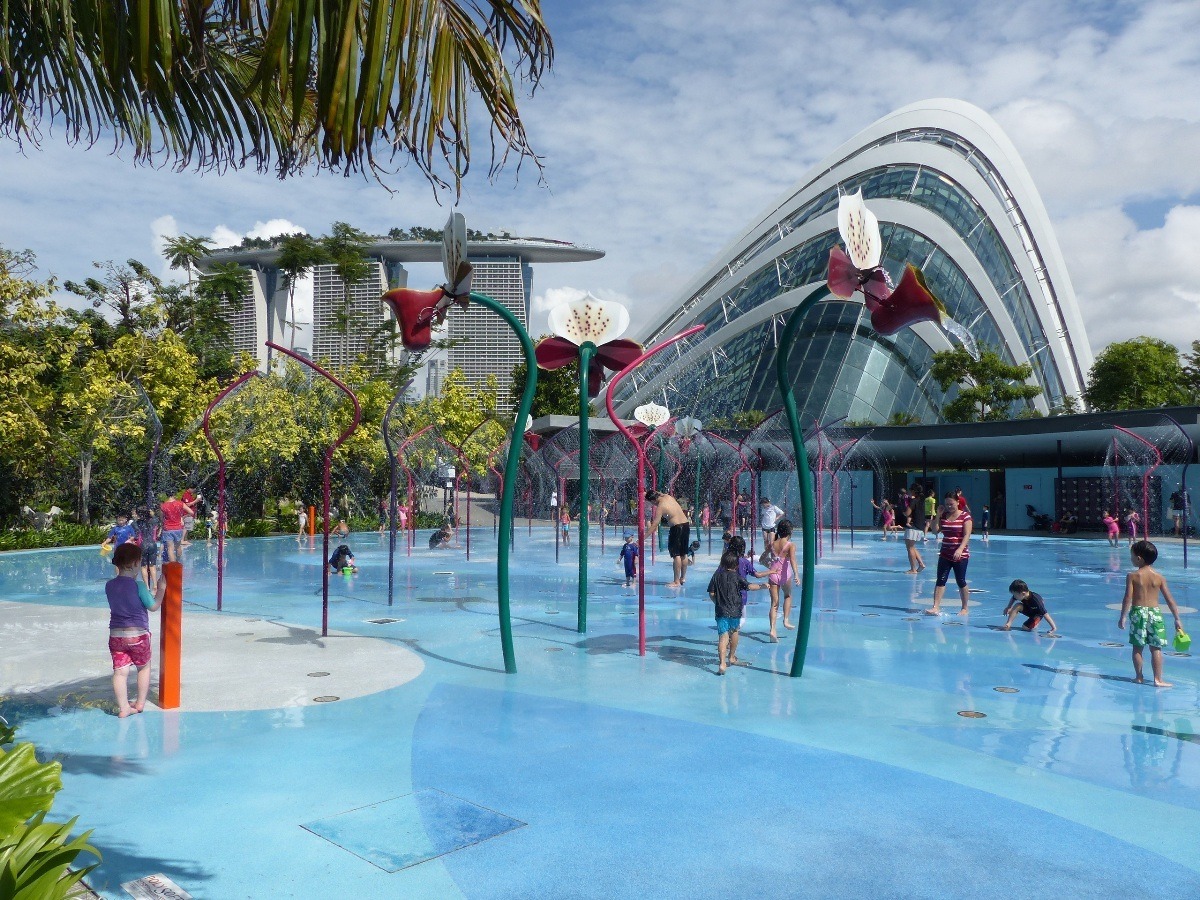 Singapore
Suzi Sanders of SurveySuzi.co.uk
There are many reasons why I want to go to Singapore. Firstly, I have not explored much of Asia yet and I believe Singapore will be the perfect starting point with an interesting mix of cultures but with English widely used so I can get around and explore easily. I also love Indian, Chinese, and Malay food, and Singapore is constantly held up as one of the best places to eat all these cuisines in the world cheaply and easily. Eating at every hawker center I can to try the best of their food.
Going to destinations where I can escape winter for tropical weather so Singapore ticks this box too and, despite being a big city, it looks like they have some great beach areas on Sentosa Island. Add in the fact that I love shopping and Singapore has some huge sales periods and I'm sold! I would love to visit Singapore in 2021.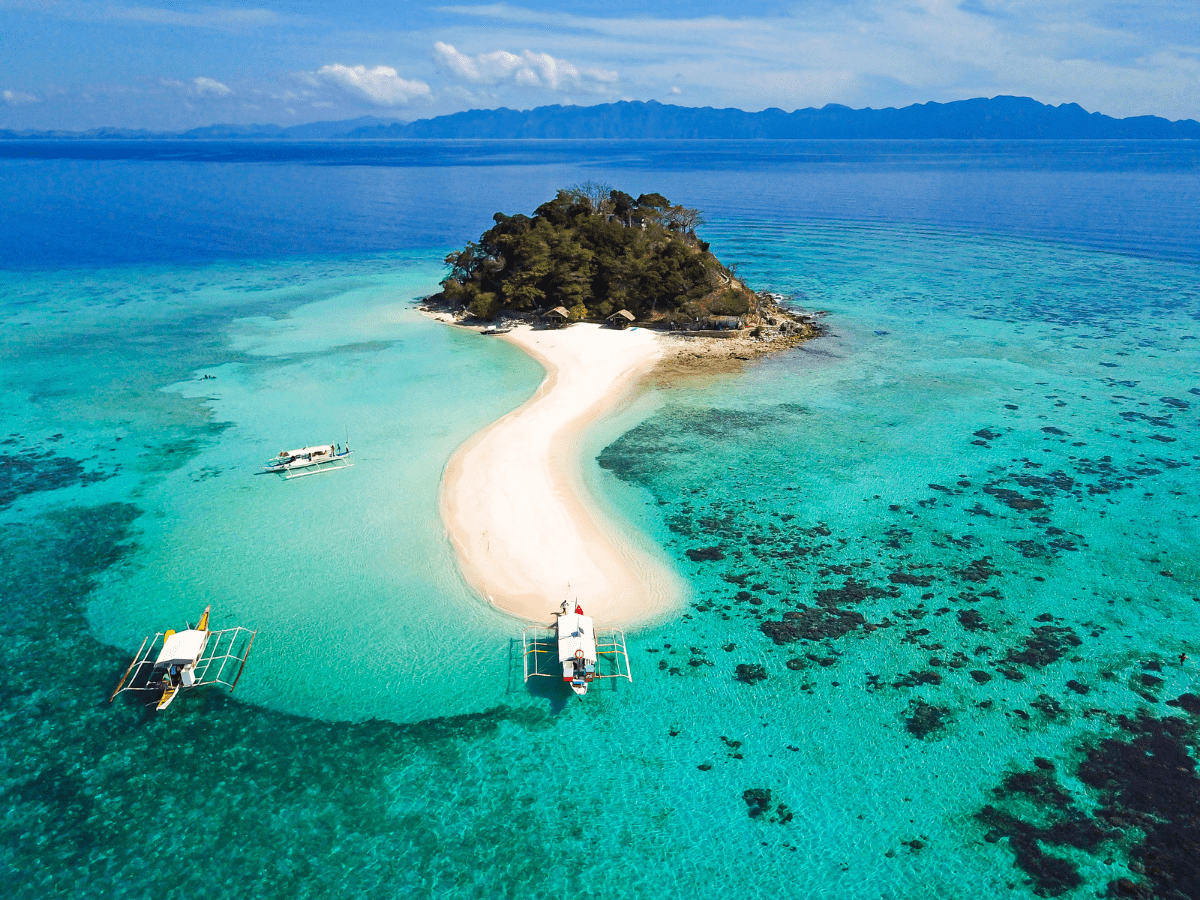 Palawan
Sharon Gourlay at DiveIntoPhilipines.com
In 2021, I would love to head to Palawan in the Philippines. This is a chain of islands in the southeast of the country and every time I see a photo of them, I can't believe how stunningly beautiful they look.
I have traveled to many places in the Philippines and love the gorgeous coastline, scenery, food, budget prices, and friendly people. English is spoken widely and it's a really easy place to travel especially with our kids who are made to feel very welcome in this country.
However, I am yet to go to Palawan. It's just that little harder to get to but it seems well worth the effort with some of the best beaches in the world, many small islands to explore, great underwater life, waterfalls, ancient lagoons, and jungle. Visiting Palawan feels like an adventure which is what I love in a destination especially when it's a very affordable one. I can't wait to make it to Palawan!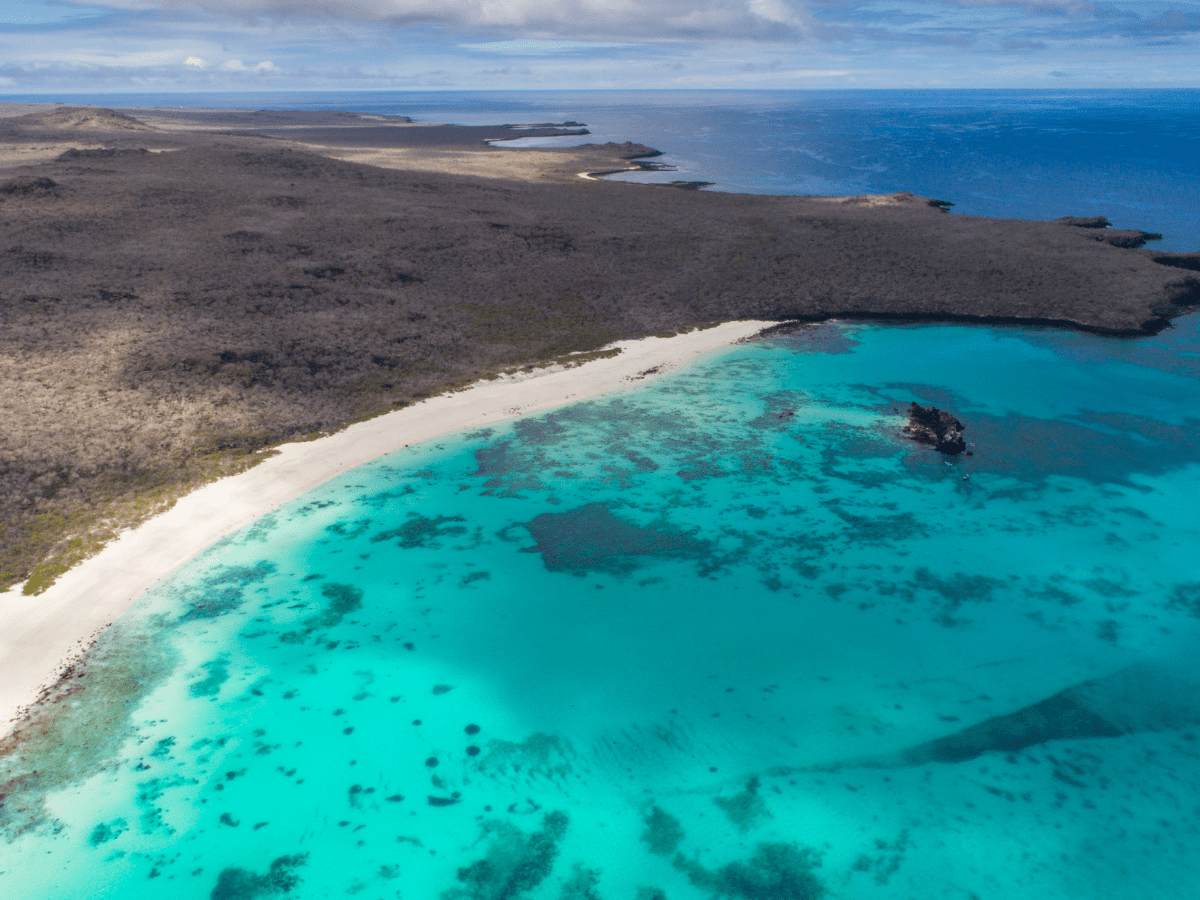 Galapagos Islands
James Ian At TravelCollecting.com
My dream travel destination for 2021 is the Galapagos Islands.  I actually planned a trip to the Galapagos for this year, and researched all the best things to do there, but, of course, the pandemic had other plans.  The trip I have planned is a land-based trip, but taking a ferry or plane to several different islands.  The thing I am looking forward to most is diving with schools of hammerhead sharks at Gordon Rock, but there are plenty of other things I can't wait to see and do.  Like snorkeling with equatorial penguins and marine iguanas.  Witnessing beaches filled with seals and sea lions.  Seeing land tortoises and bright orange crabs.
Sailing to different islands to see blue-footed boobies, pink flamingos, enormous albatrosses, and frigate birds with bright red inflated neck sacs.  Even hiking to a volcanic lava field.  There are so many amazing natural experiences in the Galapagos, I think it will be the perfect 'first trip out' after secluding in 2020.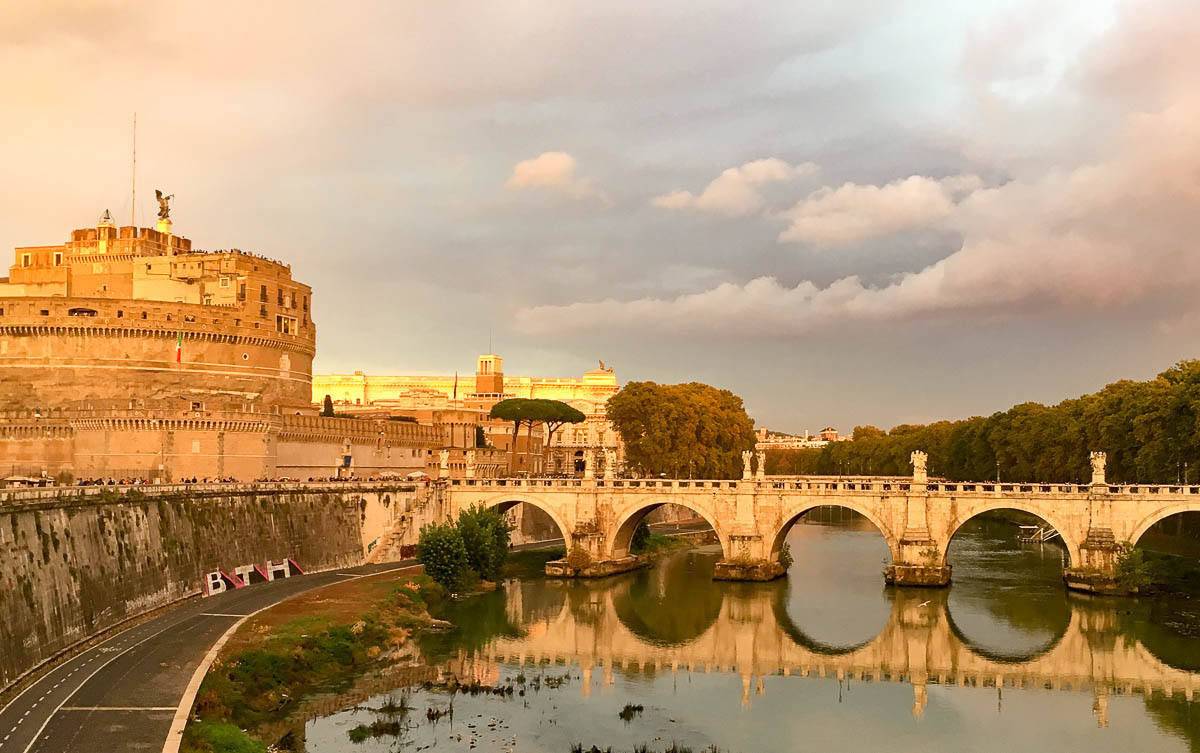 Italy
Katy Clarke at UntoldMorsels.com 
All roads lead to Rome or so they say, and my dreams are certainly taking me there. Italy is calling me in 2021. I can't wait to get back to the places I love best and head off on new adventures across the boot. Starting in Rome I'll head to my favorite haunts for cacio e pepe and pizza al taglio after taking in the views from Aventine Hill. Then I'll head south to Puglia to discover the coastal towns, pretty villages, and seafood dishes that this region is so well known for.
Then it's time to venture north to the Dolomites mountains for fresh alpine air, spectacular peaks, and shimmering lakes before visiting Venice, a city of mystery and wonder. Italy is a country of history, culture, landscapes and of course delicious cuisine and wine. It's a place where you can relax or explore to your heart's content. You'll find me strolling in the piazza, gelato in hand, with a smile on my face. Hope to see you there!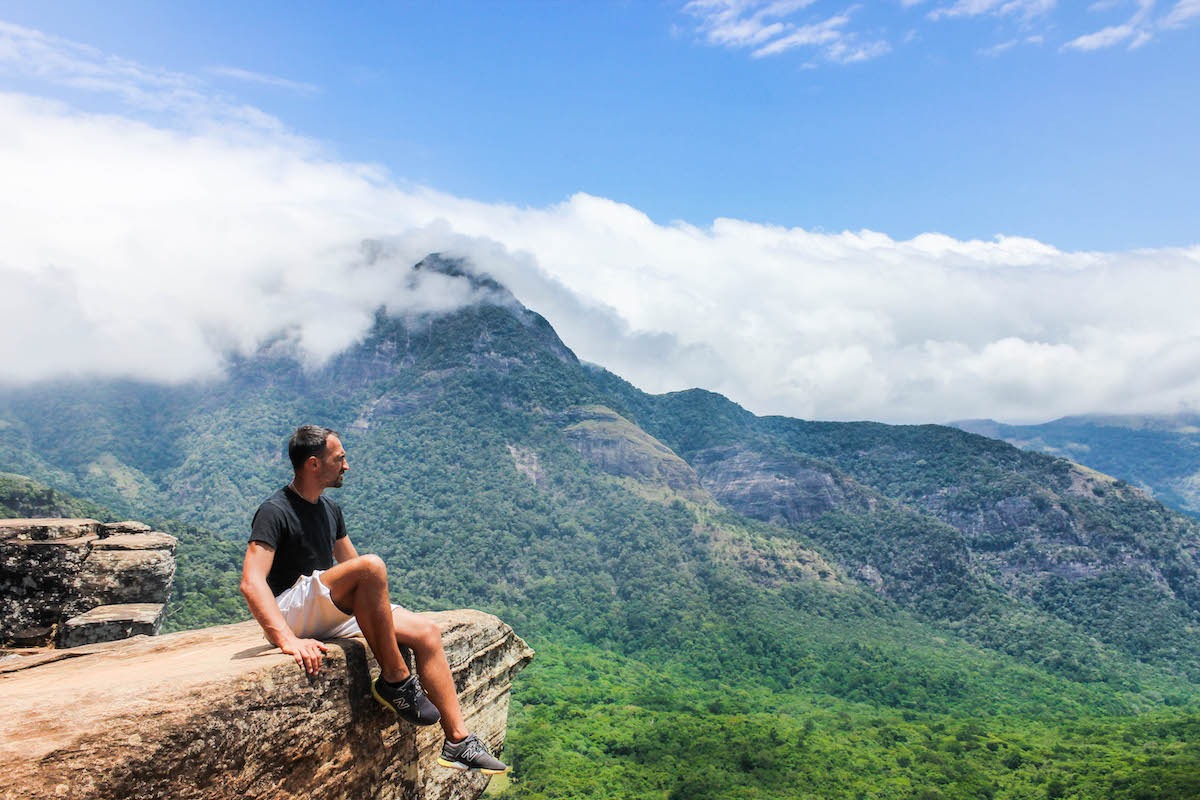 Sri Lanka
Alessia & Toti at ItalianTripAbroad.com
If there is only one destination it's worth traveling to as soon as possible this will be Sri Lanka. A wild, adventurous, unique, and incredible country. The infinite traditions, the lovely locals, tasty food are the best memories you will take back home.
Sri Lanka is a "little" island in the Indian Ocean, let's say a real gem in Southern Asia. This area is mostly known for the production of fine premium tea, the Ceylon, which gave the name to the island in ancient times. The conquerors, Portuguese first, Dutch later and British as last, have given to this part of the world an incredible heritage. Sri Lanka is a dream destination because it's a tiny island with the richest biodiversity in the world. Because of that, it has been named by Lonely Planet as the best places for safari outside of Africa. Visit the country during the Elephant Gathering and enjoy a ride onboard a jeep in Minneriya National Park or Yala for Whale watching.
The awesome landscapes, passing by tea and rice fields, are the scenario of incredible places like Kandy and Ella, which you can reach onboard an incredible ride of the popular blue train. Not only that, adventure and hike, going to the top of Sigiriya, the Lion Palace, or Pidurangala to enjoy an amazing sunrise over the Jungle. The country is highly religious, with Buddhist (prevalence), Hinduists, Muslims, and Christians living pacifically altogether Sri Lanka is beautiful and should be on the bucket list of every traveler.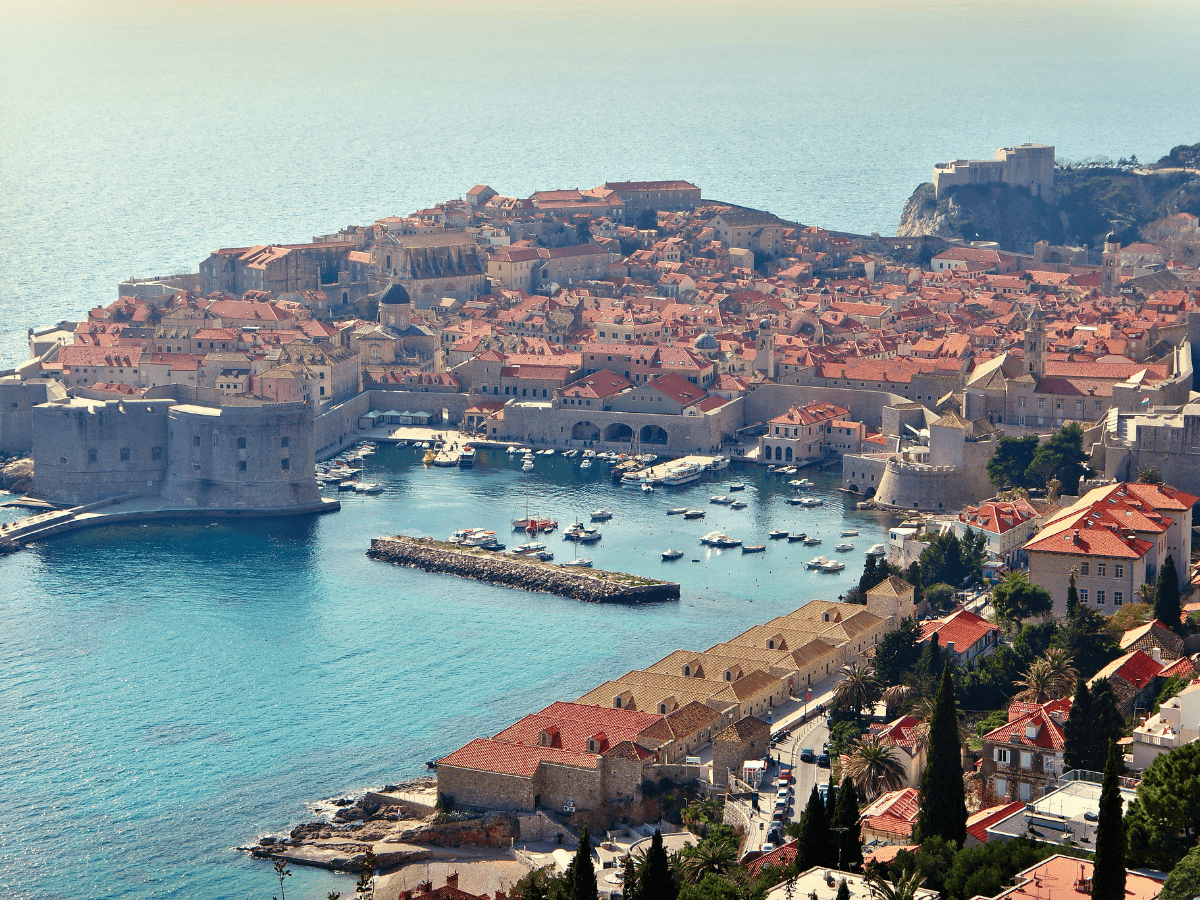 Dubrovnik
Vrushali at CoupleofJourneys.com
The one place that has always topped my list of dream destinations is Dubrovnik. Dubrovnik being a Balkan town has a rich history associated with it that is beautifully reflected through its charming Old Town and the surrounding beaches. That is also why there is no dearth of things to do in Dubrovnik, and most tourists usually spend at least 3 days in Dubrovnik.
What fascinates me the most about Dubrovnik is its unique Old Town. The town is entirely pedestrian and is made up of tiny lanes with hundreds of steps that all meet at the central street (Stradun). The War Museum, Franciscan Monastery, Rector's Palace, and many other important places of touristic interest can be found in the Old Town. Additionally, going on a walk along the City walls of the Old Town is a unique experience and is also the best way of taking in the views of the Adriatic.
Besides the Old Town, the pebbly beaches in Dubrovnik are also quite impressive. The Adriatic Sea in Dubrovnik is also home to three tiny islands that can be easily explored on a day trip. Plus, Lokrum Island, with its amazing botanical garden, is also just a short ferry ride away.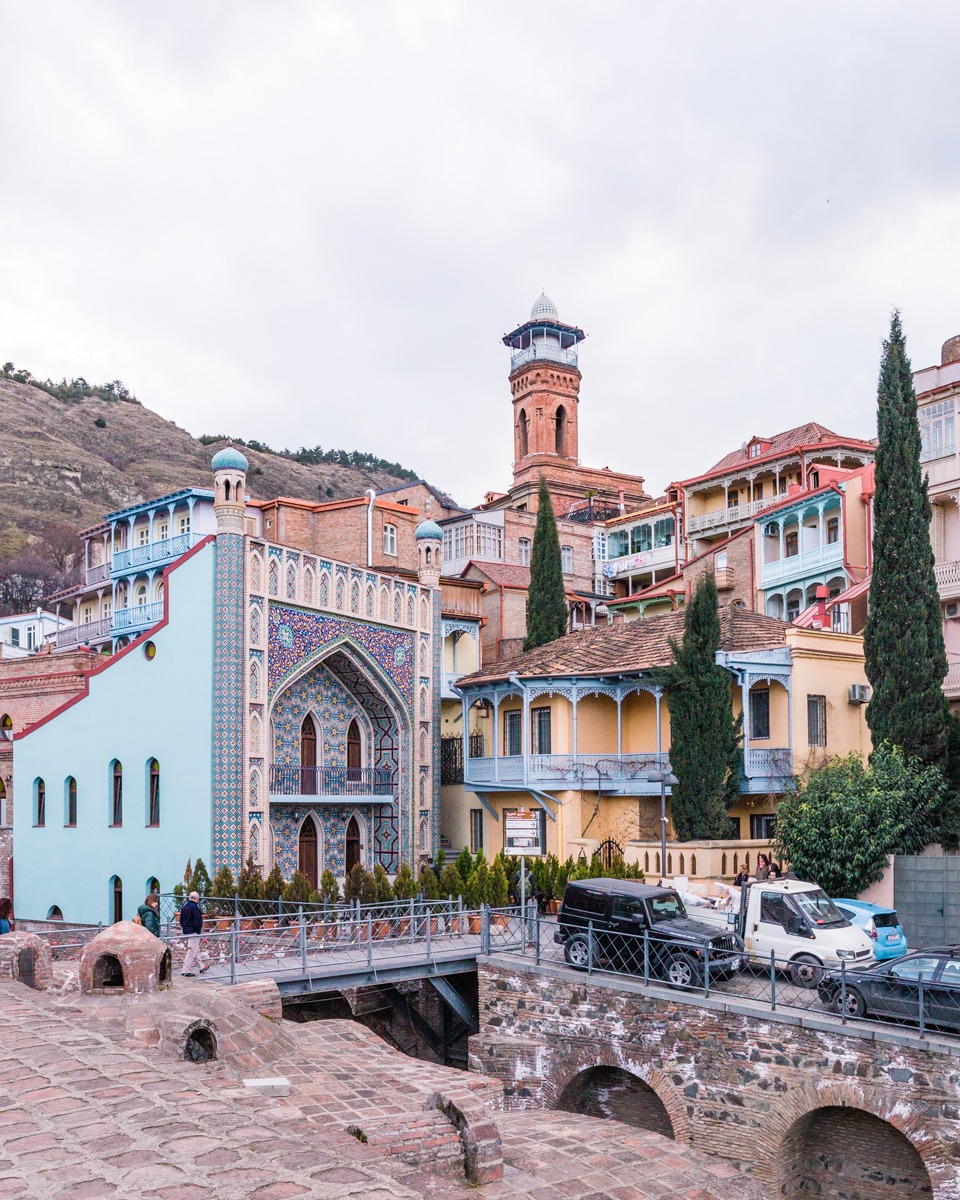 Tbilisi, Georgia
Ophelie at Limitless-Secrets.com
Tbilisi is the capital city of Georgia, a country located at the crossroads of Western Asia and Eastern Europe. This city is a dream travel destination for 2021 because it's beautiful and still rather unknown to tourists!
Tbilisi has a lot to offer: a charming Old Town, stunning architecture, and delicious food! This city has a lot of different influences because of its location and because of the invasions it had endured along the centuries. You will find here a mix of the Middle East, Russia, Asia, and Europe!
Let's start with the Old Town. You will find here lovely houses with pastel colors and carved wooden balconies. The traditional buildings despite being rather old are full of pretty details. The Orbeliani Baths have the most beautiful facade in the Old Town with Persian-style blue tiles!
Tbilisi also features many structures with futuristic architecture, which creates quite a contrast with the Old Town. Given all the influences Tbilisi has been exposed to, the culture here is really interesting. For example, Georgian cuisine is known as one of the best cuisines in the world! Additionally, Georgia is one of the oldest wine regions in the world.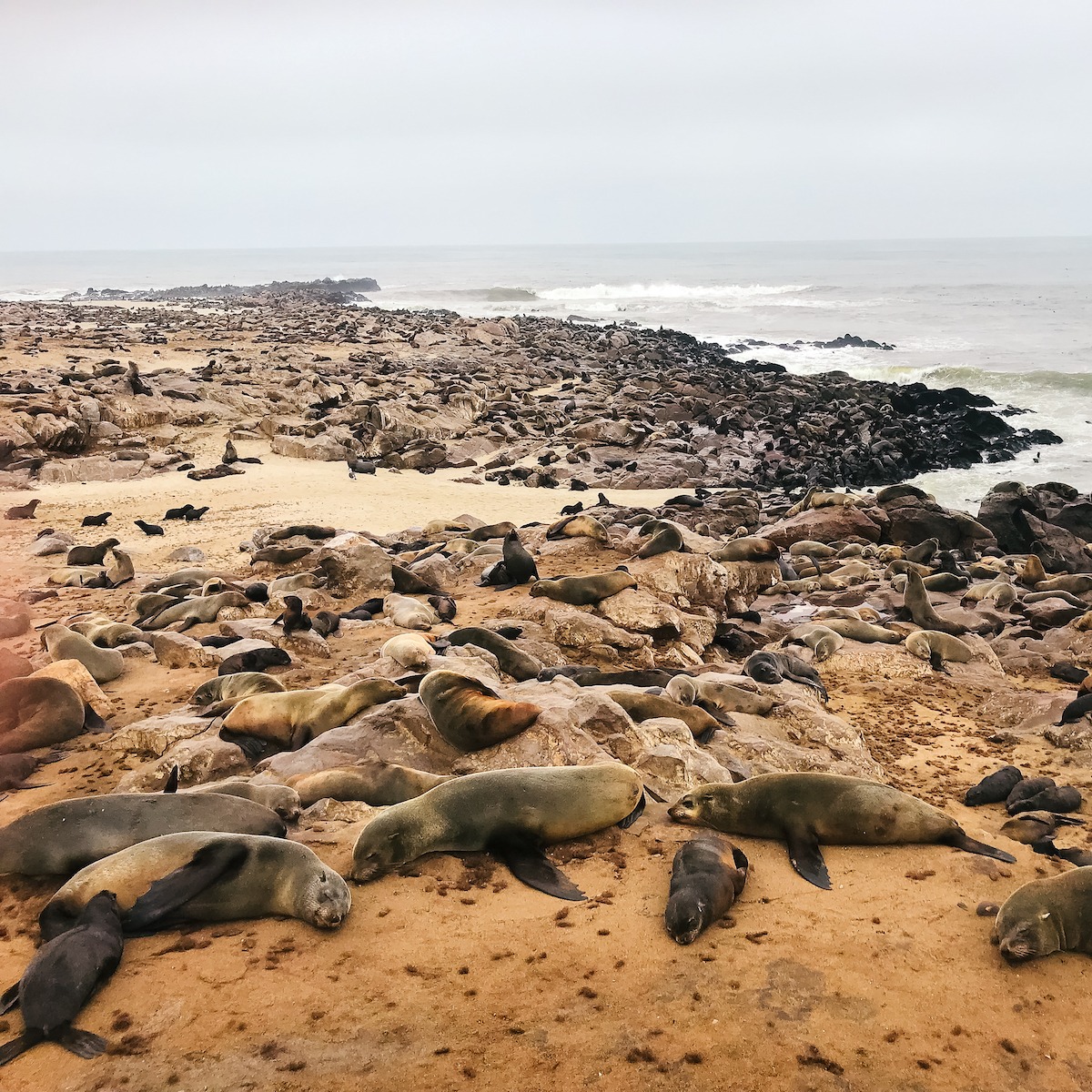 Namibia
Emma Morrell at Wanderlustandwetwipes.com
Namibia isn't always at the top of people's lists when it comes to a dream destination. More popular African destinations such as Kenya or South Africa regularly get the booking. An adventure holiday is often massively overlooked and  Namibia can give you an unbelievable experience by the bucket load!
Imagine gazing up at the Milky Way from a variety of places across Namibia. The lack of buildings and air pollution makes the big African sky seem even more enormous. Imagine getting up close to tree skeletons that are over 900 years old and climbing high up burnt red sand dunes. Then dream of staring at shipwrecks literally just off the coast before visiting a colony of 100,000 seals! And finally, just consider how it would feel to spot the big five from the comfort of your own vehicle on a self-drive safari.
We went to Namibia for the holiday of a lifetime. All I can think about is when we can go back!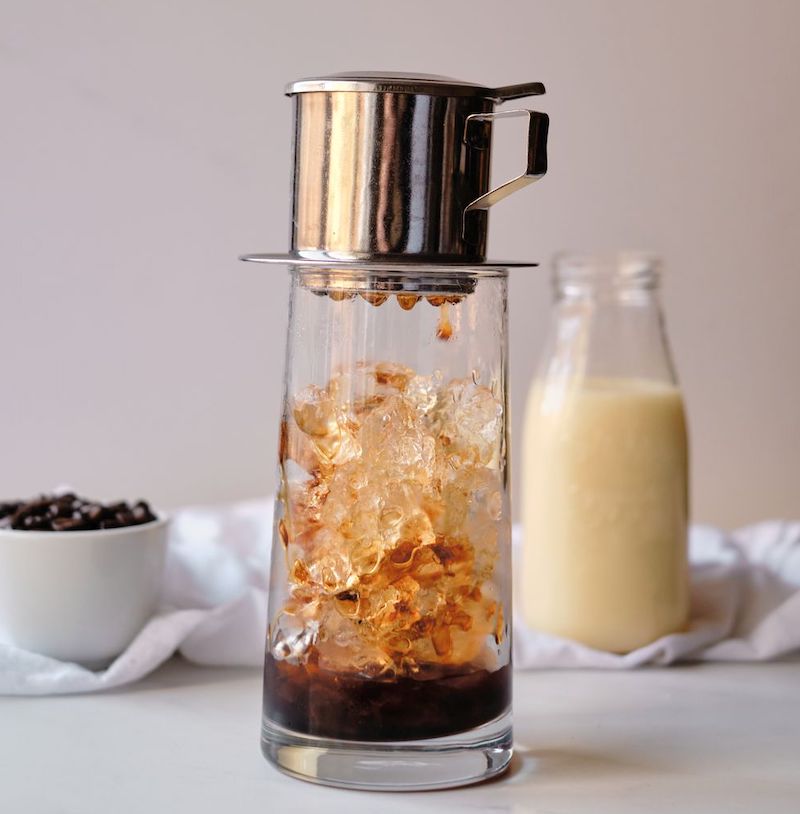 Vietnam
Rachel Rodda at CoffeeWise.com.au
If you love food almost as much as you love to travel, then Vietnam is a dream travel destination. The only word to describe the food in Vietnam is exceptional. From the north to the south, there are uniquely fresh and flavourful dishes to try. From the famous Beef Pho to crispy Banh Xeo, Bahn Mi, and Bun Cha, every meal is a taste sensation.
You also have the chance to try some of the coffee drinks unique to the country including egg coffee, which tastes better than it sounds, and Vietnamese iced coffee. In every city, there are opportunities to take food tours and personalized cooking classes. They are great value for money and are a fun way to learn more about the country, its people, and cuisine.
One of the best places to take a food tour is in the northern city of Hanoi. Guided through the chaotic alleyways of the Old Quarter, you will sample some of the best dishes in the country and discover some out of the way restaurants to go back to again and again.
Vietnam is such a wonderful place to visit and there are so many great things to do – that is if you can drag yourself away from the restaurants!

Nusa Penida 
Mal at RawMalRoams.com
Almost everyone heard of Bali, but not many know about Nusa Penida, which is a smaller island situated just off Bali's shore. What you need to know about Penida island is that it's got some of the most stunning and unique landscapes you have ever seen!
Imagine towering clifftops and down below the most pristine beaches surrounded by swaying palms and white, powdery sands. Nusa Penida is still underdeveloped with its tourism infrastructure, especially in comparison with its well-established sister island Bali, getting mostly day visitors. If you decide to stay a few days on the island, you will be able to explore some stunning places without the crowds. For that reason, Penida Island is the perfect destination in 2021.
Some of the must-see places on Nusa Penida include the Instagram famous Kelingking Beach, Crystal Bay Beach, where you can swim with the beautiful manta rays, Diamond Beach, and a nature-made pool at Angel's Billabong. Best
Nusa Penida accommodation
 options can be found near Toya Pakeh area.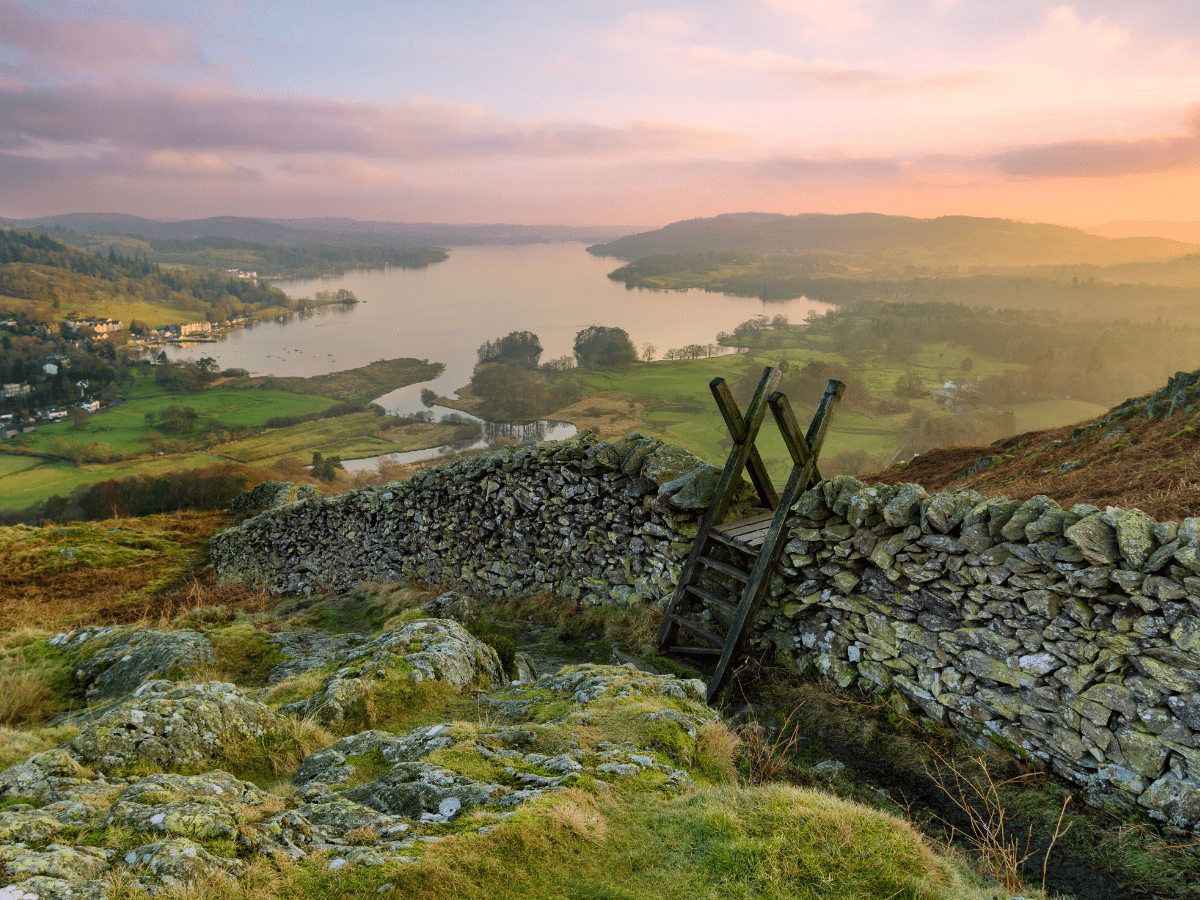 The Lake District National Park
Shoba George at EpicEnglandTravel.com
The Lake District National Park is one of the most beautiful places in England inspiring poets and artists throughout the centuries. Lakes, hills, valleys and even coastal areas combine to create picturesque scenery. Designated a UNESCO World Heritage site, the Lake District covers almost two and a half thousand square meters.
With so many things to do and see in the area (for example, there are 20 lakes in the Lake District!), you need to be selective with your itinerary. Places to visit in the Lake District is Scafell Pike (the highest mountain in England and Wales), Hill Top (the home of Beatrix Potter author of the beloved Peter Rabbit books), Dove Cottage (the poet William Wordsworth's house in Grasmere), and Lake Windermere (the largest lake in England). Ullswater Lake is considered the most beautiful lake and Langdale Valley the most scenic area. The Lake District is a hiker's paradise. Don't worry if you are not a hiker though, you can drive to many scenic vistas, too.
The Lake District looks a lot like what quintessential England would look like to visitors – charming small towns, cozy pubs and winding walks through the countryside. Bring your wet weather gear (especially boots) because the Lake District is also the wettest part of the country!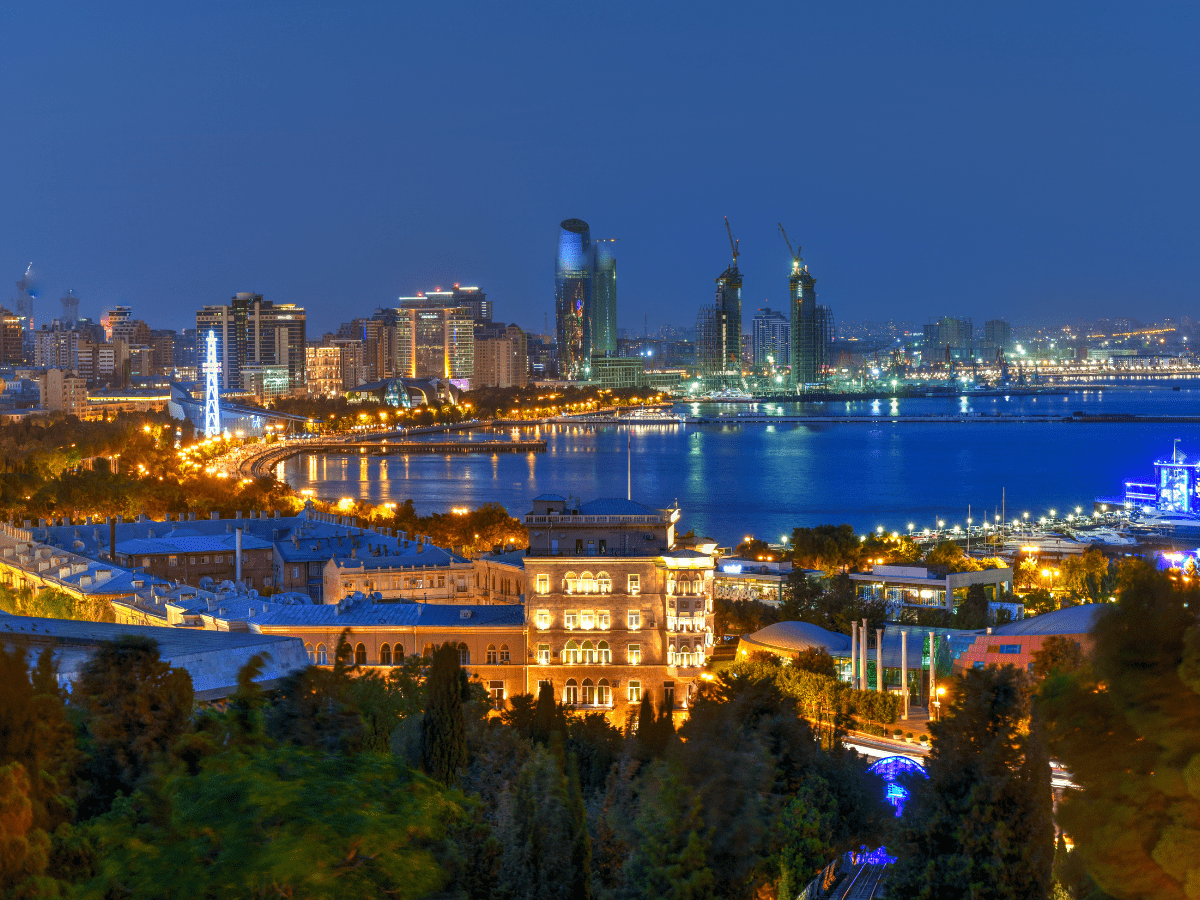 Baku, Azerbaijan
Jiayi Wang at TheDiaryOfANomad.com 
Baku, Azerbaijan is hands down one of the most underrated destinations. This city is still quite undiscovered, so it's a great place to visit if you don't like large crowds of tourists. Baku definitely deserves more attention, though; it displays a stunning mix of ancient and modern architecture and is surrounded by gorgeous nature!
One of the best places in Baku is the Old City (AKA Icherisheher). There, you will find ancient monuments such as the Maiden Tower and the Palace of the Shirvanshahs, both of which are worth visiting. Rising above the historic walls of the Old City are the Flame Towers, three modern skyscrapers deemed as the symbol of Baku. This sight of the "old meets new" is truly something mesmerizing — it's what makes Baku a truly unique place!
During your time in Baku, be sure to also check out the Heydar Aliyev Center to learn about the history and culture of Azerbaijan. Stop by the Heydar Mosque as well to see some gorgeous architecture. Most importantly, don't miss out on Gobustan National Park — it's an unmissable day trip from the city because you'll get to see some mud volcanoes and over 6,000 prehistoric rock carvings!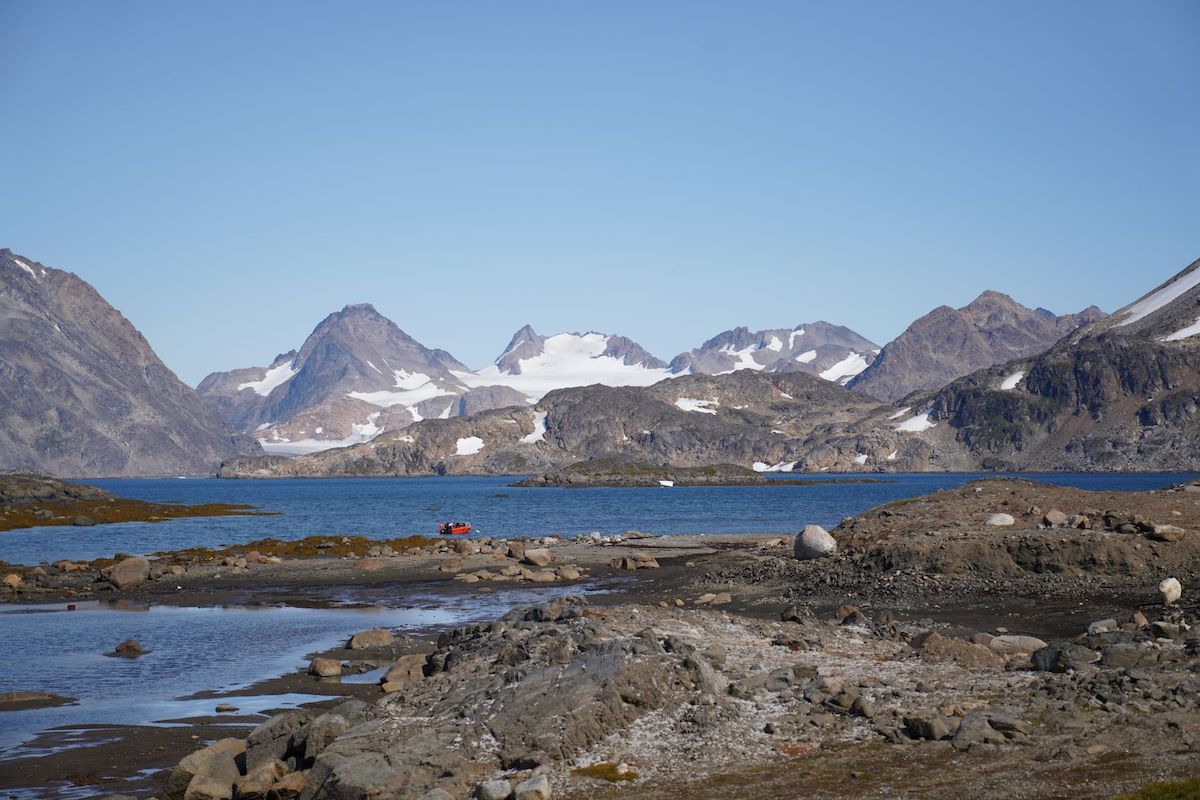 Greenland
Kay from TheAwkwardTraveller.com
Greenland is my ultimate dream destination for 2021 because the first time I visited, the entire country absolutely drew me in like a moth to a flame. I visited Kulusuk, Greenland (East Greenland), but only as a day trip from Iceland. First, the landscape is breathtaking. Flying in, you weave through high mountain tops and soar over icebergs. The contrast is stark, and unlike any other place, I have been. I was in a town so small that there were no cars and we had to walk from the airport.
I learned a bit about Greenlandic history and its incorporation into Denmark, although it has its own national language and identity. There are many misconceptions and stereotypes about Greenland, so it was great to see it with my own eyes. Greenlandic culture in particular was fascinating, from learning about ancient hunting and fishing practices to more modern arts in big museums. I also had the opportunity to witness a traditional dance. My experience was far too short, and I would love to visit Greenland for an extended period of time to explore its bigger cities like Ilulissat and Nuuk, the capital.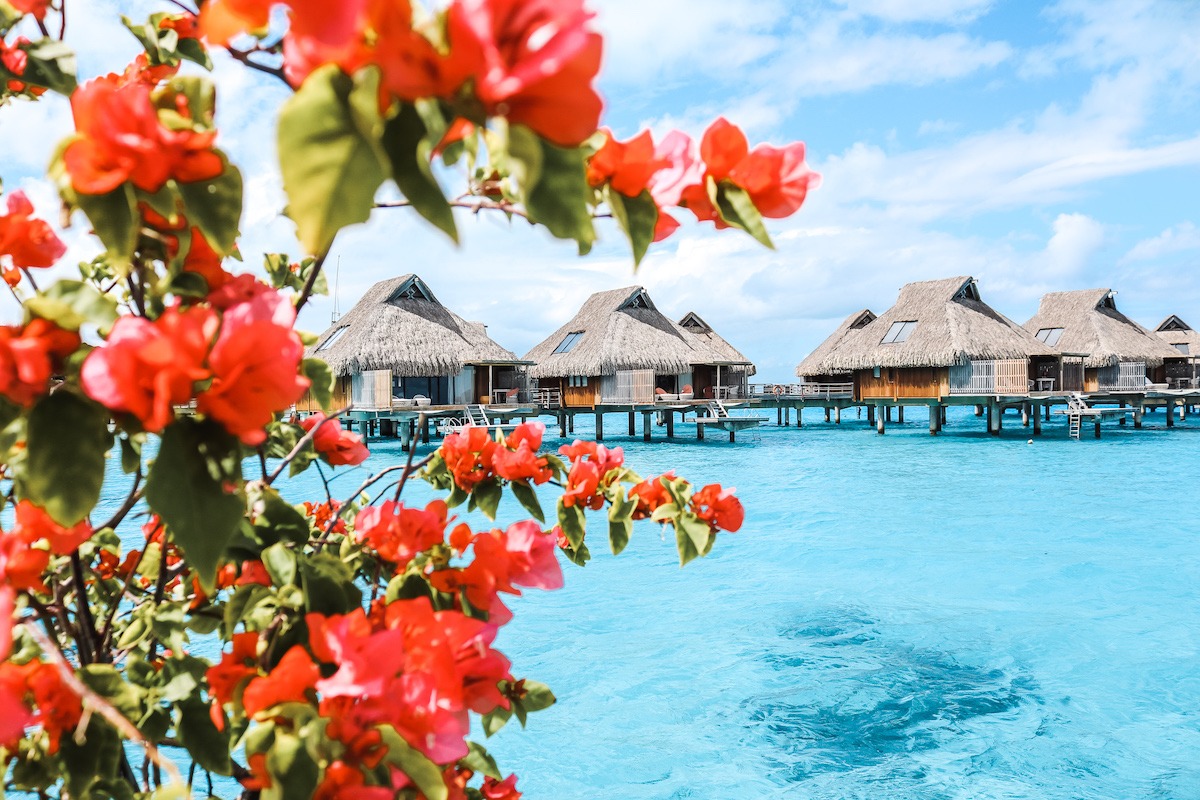 Bora Bora
Nicole Sunderland from EatLiveTravelDrink.com
Bora Bora is one of the most remote and visually stunning places in the world. It should be on your travel bucket list right at the top.
Bora Bora is on my travel list for 2021 because visiting in 2019 just wasn't enough! This dream destination makes you feel like you are in a screensaver the moment you step out of the plane and into the crystal clear waters. You can actually take a photograph and never have to edit it, THAT BEAUTIFUL!
I want to go back because beyond the overwater bungalows and stunning beaches is so much adventure. You can swim with stingrays and sharks, go sailing, see the topography above in a doors-off helicopter ride, take a Jet Ski ride in the lagoon, ride ATV's around Mount Otemanu, and so much more.
I cannot wait to get back to this beautiful destination and eat the local dish: poisson cru and explore more in-depth with the locals.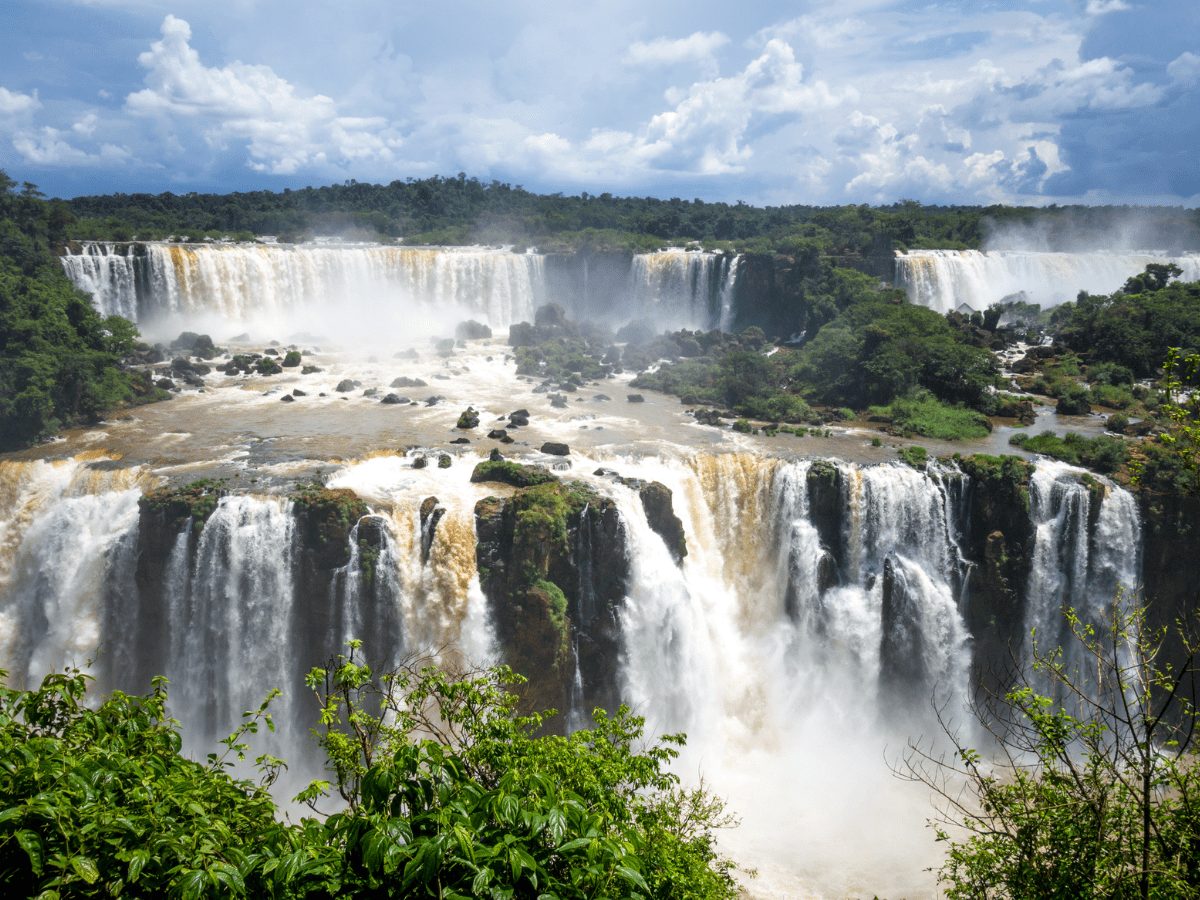 Argentina
Claire Stokes at StokedToTravel.com
Argentina is my dream destination to visit for so many reasons, where do I start!
I think one of the biggest draws for me is the out-of-this-world landscapes to be found across the country. There's of course Iguazu Falls in the north, as well as Torres del Paine National Park and the Glacier Perito Moreno in the southern part. There's also South America's highest peak at Mount Aconcagua, near Mendoza too – a true bucket-list climb!
Then the idea that I can combine a trip with both breathtaking scenery and outdoor experiences, with wine tasting around Mendoza and the delectable food scene in Buenos Aires – it seems to be a country with it all!
I'd love to visit Ushuaia, at the 'End of the Earth'. As well as stay on a ranch and experience life like a real gaucho! And to mention the Patagonian Andes, I'd have to embark on an epic hike there too. The Ruta 40, Argentina's longest road, runs parallel to the Andes and is one of the most scenic drives in the world, so I'd add that to the many reasons too!

Peru
Julien Casanova at CulturesTraveled.com
The landscape. The people. The food. These are the things that inspire my travel dreams. And lately, I've been dreaming about Peru.
The marvels of Peru extend far beyond Machu Picchu to include the natural wonders of Rainbow Mountain, Lake Titicaca, and Colca Canyon. With over 90 different microclimates, it's one of the most biodiverse countries in the world. The landscapes of Peru range from the Pacific coast, through the Andean mountains, and into the rainforest which covers over half of the country.
As in many South American countries, the people are a mix of Spanish and indigenous cultures. But in Peru, many people still have a direct link with their indigenous ancestors. It shows in their traditions, which are as vibrant as their meticulously woven textiles.
The food in Peru is another reason to add it to your list of 2021 travel destinations. Peruvian cuisine has won recent acclaim for its simple yet rich flavors that go beyond the citrusy fresh ceviche from Peru's coastal region. And travelers will delight in the markets which are full of fresh vegetables, including the 4,000 varieties of Peruvian potatoes that span the colors of the rainbow.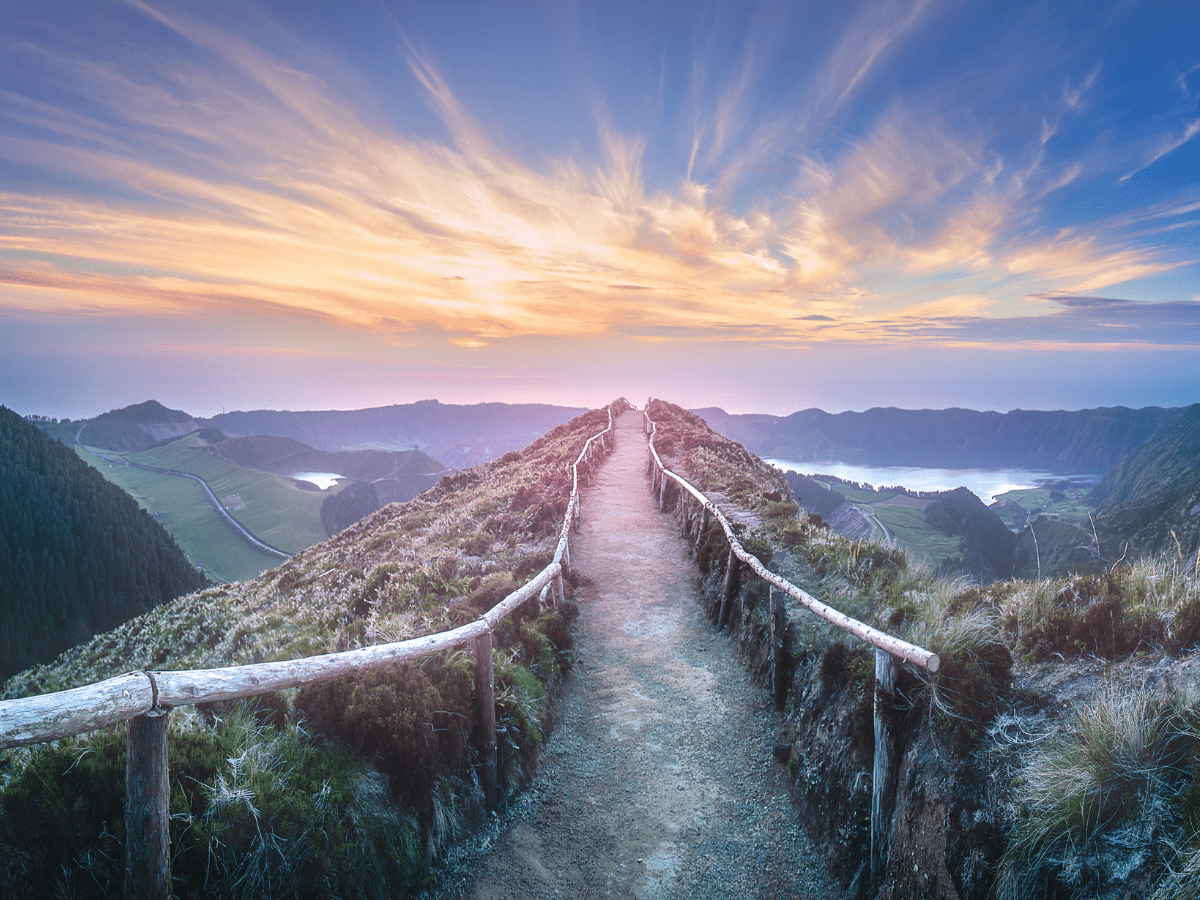 Azores
Kirsten Maxwell at KidsAreATrip.com
For several years, I've wanted to visit the Azores. This group of nine Portuguese islands sits in the middle of the Atlantic Ocean. Located over 800 miles from the Portuguese coast, it feels like a destination that would be difficult to reach. The good news is it's actually quite easy to reach from the eastern US with direct flights from Boston taking just over 6 hours. I've wanted to visit since we took a trip to Portugal with kids several years ago and the people we met in Lisbon raved about it.
The photos I've seen make the Azores look magical. There are crater lakes with the bluest waters I've ever seen, hot springs, lava tubes for hiking, diving, surfing, and even whale watching. The landscapes of the Azores cover everything from tea plantations to vineyards to stunning mountain views. It's the dream destination for adventure lovers.
When it's time to travel again, the Azores will be at the top of our travel list. It hasn't become an over-touristed destination yet, and we want to make it there before everyone else discovers it!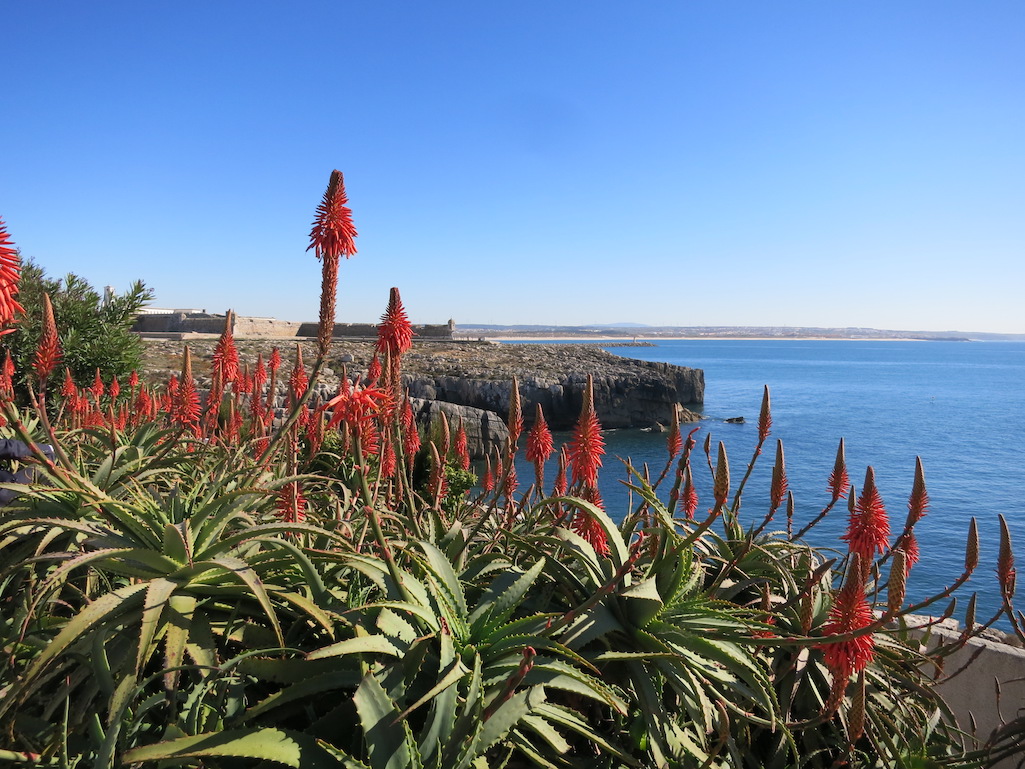 Portugal
Sue and Diana of FoodTravelist.com
It will come as no surprise to anyone who knows us that the place we can't wait to revisit and our dream destination is
beautiful Portugal
. We love everything about it! The people, of course, make it one of the friendliest countries in the world. The pace is relaxed and the culture is full of wonderful traditions.
The food in Portugal is appetizing and delicious. Fresh seafood is abundant and affordable. This European country is very California-like, with distinct regions that offer many different climates and agriculture. If you've ever tried their legendary
Patéis de Nata
or custard tart you know why a stop at a local cafe or bakery is essential to most in Portugal.
We hope that we're able to move about the world sooner than later with ease and calm. In the meantime, we'll keep dreaming and taking our
virtual vacations
to all these amazing places around the world.
Pin It Do Your Favorite Travel Board