Jennifer Kirk is back with her series for Food Travelist on Cuba. Jennifer visited Cuba in November of 2016, spending two incredible weeks in the country visiting over half a dozen cities, towns and sights. From celebrating Thanksgiving in Havana to being there when Fidel Castro passed away, Jennifer has many awesome experiences to share. Over the coming weeks she'll be sharing a series of guides on Cuban travel for Americans wanting to visit the Pearl of the Antilles. You can find her on Twitter at @The_Jenius and see more photos of her Cuban adventure on Instagram at @365Cuba. Please watch the videos she's included. Music is such an important part of the Cuban culture!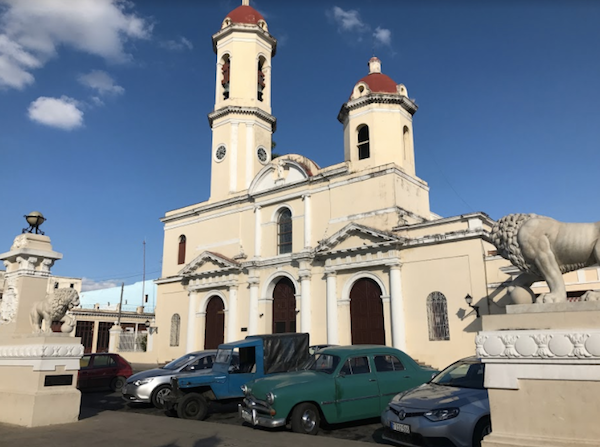 I started my journey in Cuba on the southern side of the island in Cienfuegos. A beautiful coastal town, Cienfuegos has been called "Pearl of the South". Considering Cuba is referred to as the "Pearl of the Antilles", this speaks volumes about how special this city is. Only a true gem can be a pearl within a pearl!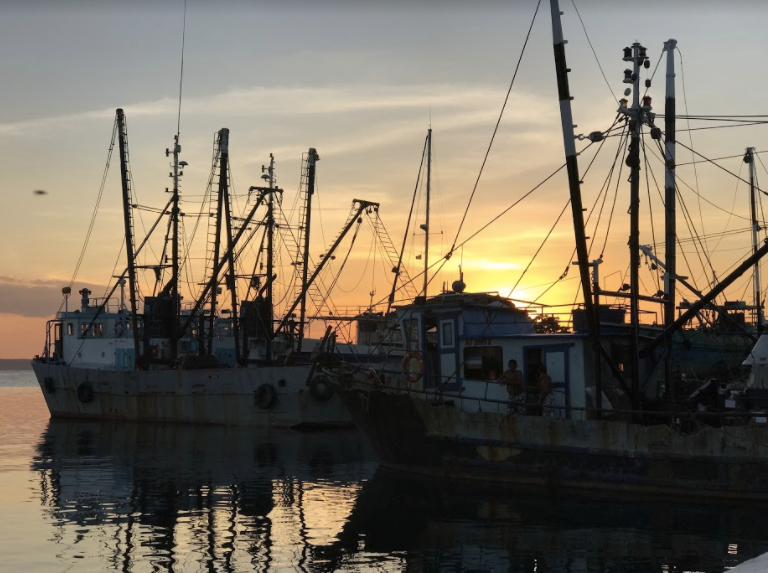 Cienfuegos is home to lovely views of the water along their malecon, and famed Cuban musician Benny Mora (and many MLB players, too!). I booked a casa particular on the malecon and enjoyed gorgeous views for breakfast and dinner every night. Music from the salsa clubs would drift across the water. Reminding me as I ate my dinner prepared by my hosts that I was indeed, finally, in Cuba.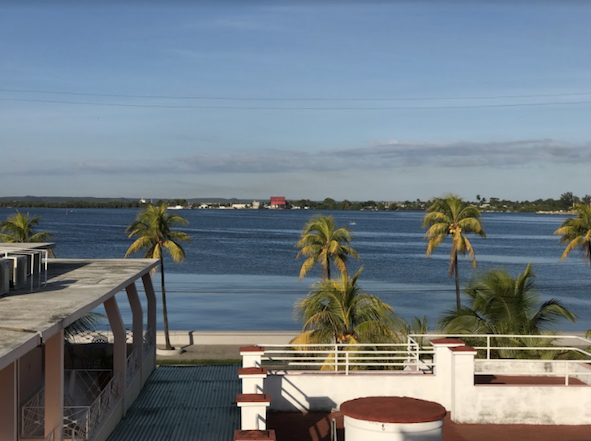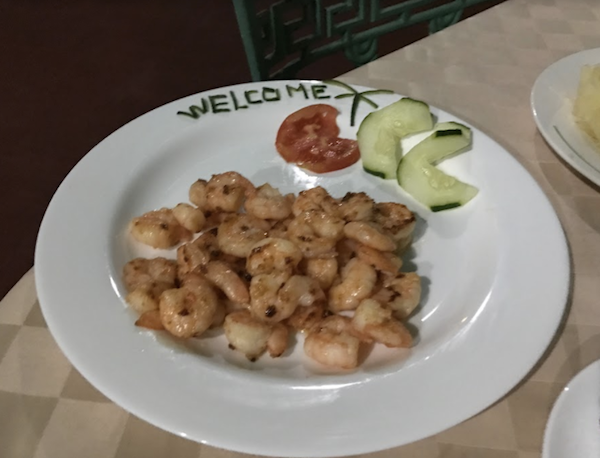 My first day was more relaxed, as taking the red eye from San Francisco meant little sleep. If you're looking for an enjoyable day without a fast pace, I recommend visiting the botanical gardens just outside the city limits. It hosts over 2000 species and after completing your exploration you'll end at a charming bar. There you can cool off with a Cuba Libre (or other rum drink of your choice) and be serenaded by Cuban musicians.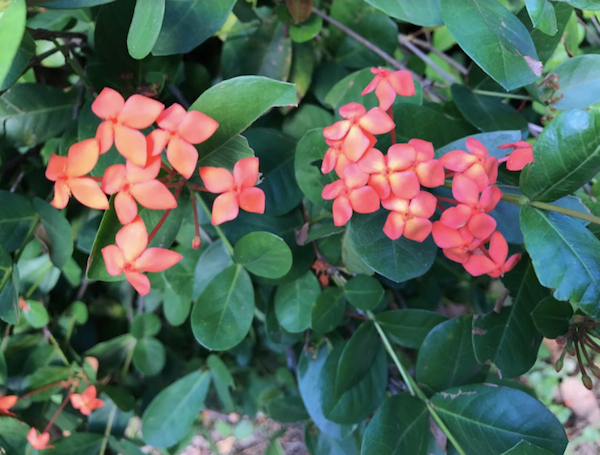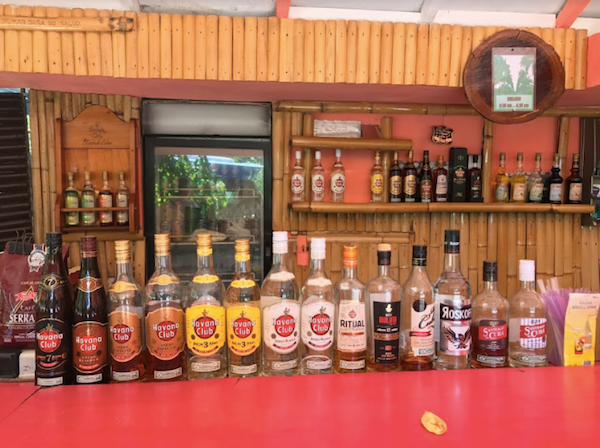 After the botanical garden, treat yourself to a glimpse of Rancho Luna Playa – a calm, tranquil beach where you can grab a drink (pro tip: do this a lot in Cuba!), some fresh fruit, and be as lazy as the beach cats you'll find. This is a popular beach for the locals, and if you're lucky you'll stumble on a family potluck or live music at the band shell. Then, end your day with a sunset trip to the town square and take in the beautiful architecture and local merchants. Cienfuegos has a thriving art community – I purchased an incredible photograph and painting which are among my favorite souvenirs from Cuba. Remember – there is more to bring back than rum and cigars! Then, wander to the "marina" for a drink and more live music.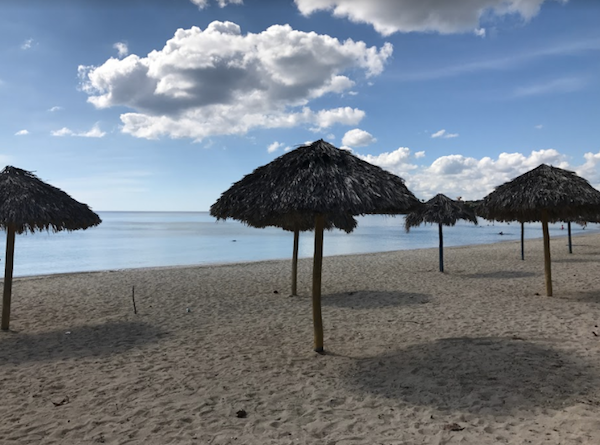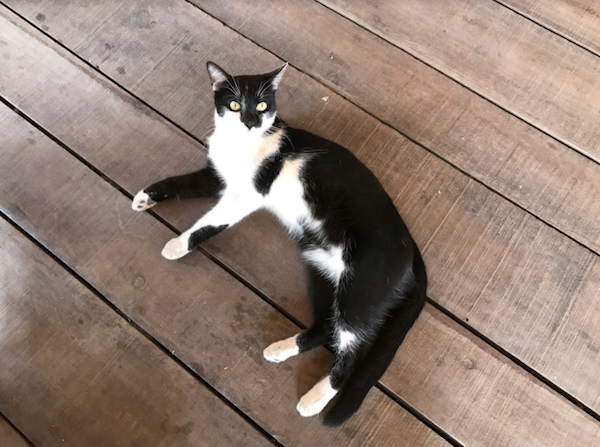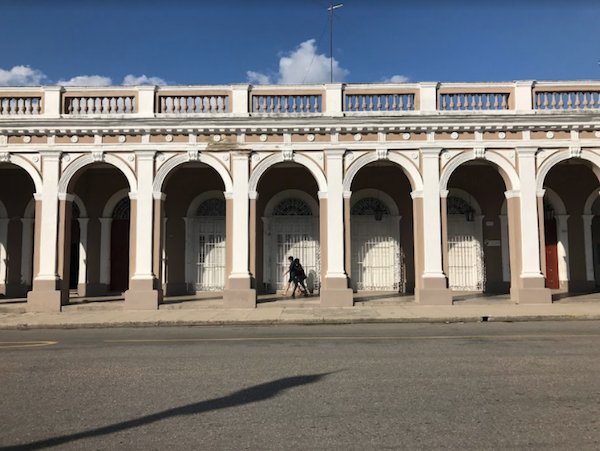 While one can explore Cuba on your own, a guide is worth their weight in gold. I lucked out and found the best guide in all of Cuba: Fernando Hernandez. Fernando not only ensured we saw the not-to-be-missed sites but also answered copious questions, arranged transportation, and knew all the local secret spots (and took us there!) all for $40-60 a day. WORTH IT. I also tipped him daily because again, WORTH IT.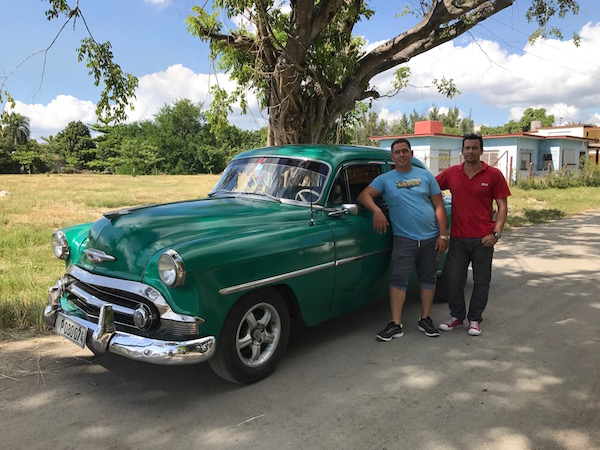 Our first stop on Day 2 in Cienfuegos, with Fernando's help, was Guanaroca (Flamingo) Lagoon. Here we took a rowboat around a large, serene lagoon filled with various birds, crabs, the largest shrimp farm in Cienfuegos, and of course, flamingos! Our boat guide, Walter, was incredibly sweet (like every person in Cienfuegos). Walter held us back from the other boats so we could get closer to the flamingos, and birds and even waded into the water to find us crabs! He truly went above and beyond for our experience. We tipped him $5 CUC ($5 USD) before returning back to shore and then discovered Walter only makes $10 a month (the average Cuban makes $30-40 a month. Not a lot, but far more than Walter).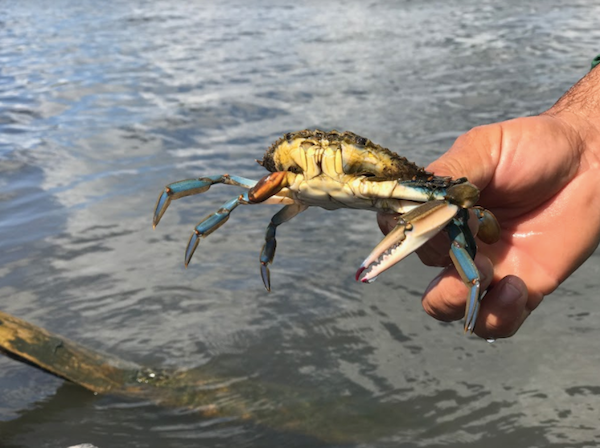 It was a reminder (one of many I experienced on my trip) of how fortunate those of us are who can travel (and live in a first-world country). It's very difficult for Cubans to change their economic status, and access to the tourist trade is the easiest way locals can provide more for their families. As you travel in Cuba I encourage you to find ways to be slightly more generous than you might normally be when traveling. It really can make a large difference, such as the small tip to Walter that ended up being half a month's salary.
After the magical lagoon, we were whisked to a gorgeous restaurant on the water, The Drake Club, for lunch. We said goodbye to our driver and then began a walking tour of Cienfuegos with Fernando. A sculpture park was a local, hidden gem we encountered on our way to Palacio de Valle. A unique home with Gothic, Romanesque, and Baroque architecture. At the top, you'll be treated to lovely views of the water and a lively band. I joined as an honorary drummer for a bit! Then, find your way to the tip of Punta Gorda. There's a lovely gazebo to watch the sunset over the water. You'll stroll through numerous neighborhoods, giving you a flavor of local life.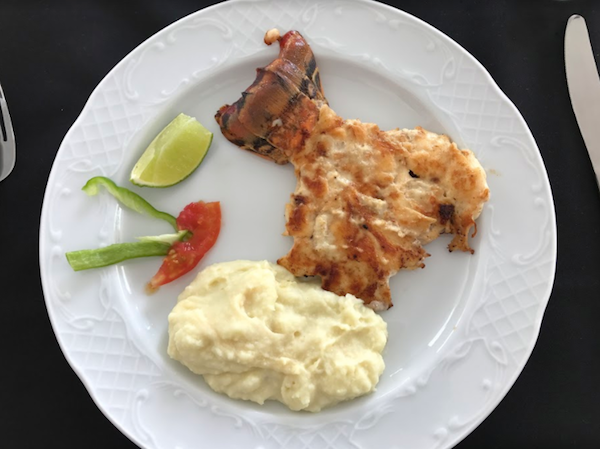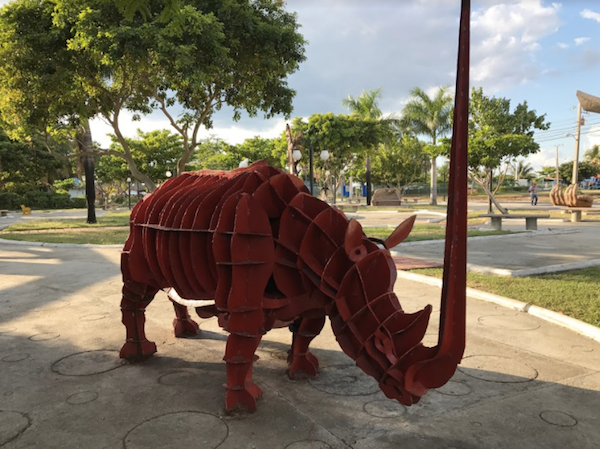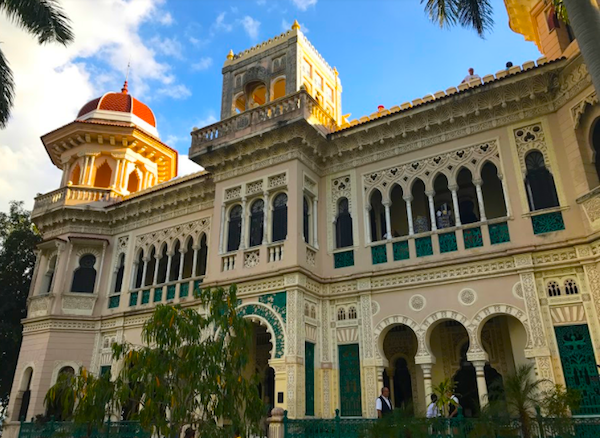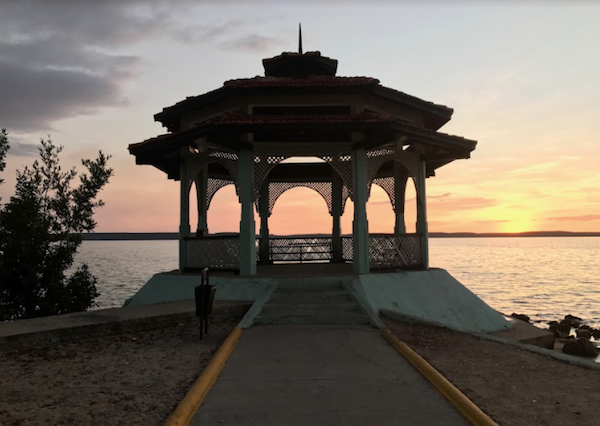 If salsa dancing isn't your cup of tea (but try it at least once in Cuba!) there is plenty to do when the sun sets in Cienfuegos. Stop by Hotel La Union, built in 1869 and lovingly restored to its original glory, and enjoy a drink by their stunning pool.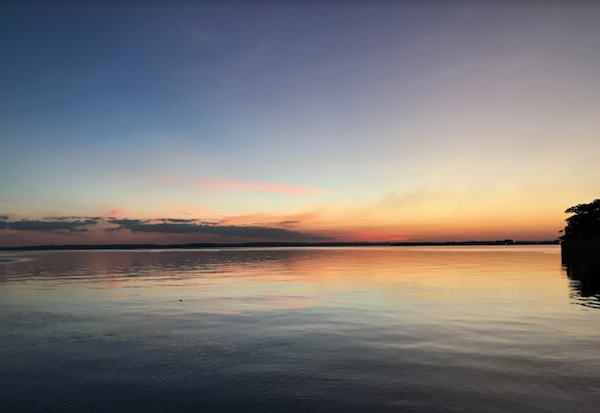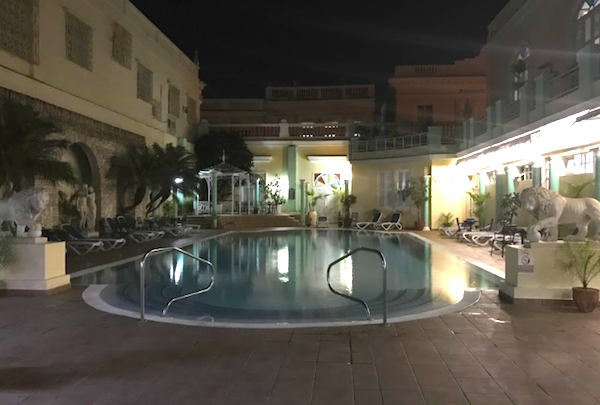 Across the street from Hotel La Union is an old two-story rum and cigar shop (with beautiful woodwork). You can order coffee and take a break downstairs, or take a cigar and rum upstairs.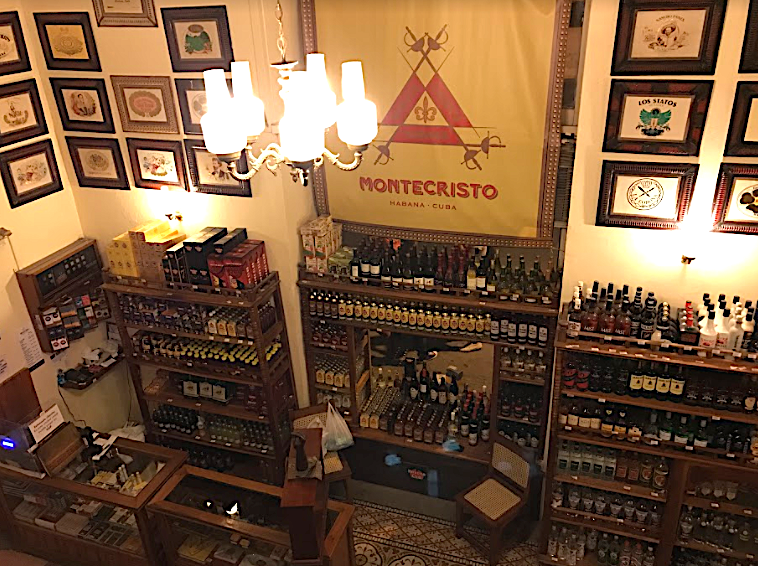 Here you can buy rum the locals prefer (Ron Santiago), rum for the tourists (Havana Club) or rum for collectors. Here I purchased a triple-barrel aged rum for only $40 (steal for Americans, exorbitant for Cubans). If you're an even higher roller, they had plenty of special, rare rums that can set you back thousands of dollars if you're really itching to do so.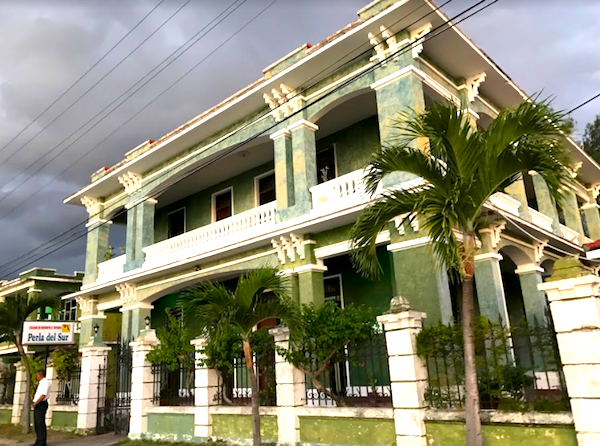 Visiting Cienfuegos
I can't stress enough how much I loved my time in Cienfuegos. The people are incredibly friendly and welcoming. It was my favorite city in all of Cuba and the perfect location to start my incredible two-week journey of Cuban discovery. I can not wait to return!

If you're traveling to Cuba, and want to email Fernando Hernandez to book his guide services, drop him an email. Be sure to tell him I sent you!