Updated in June 2023.
Please be sure to check your local listings for dates, times, and the schedule of Pride celebrations.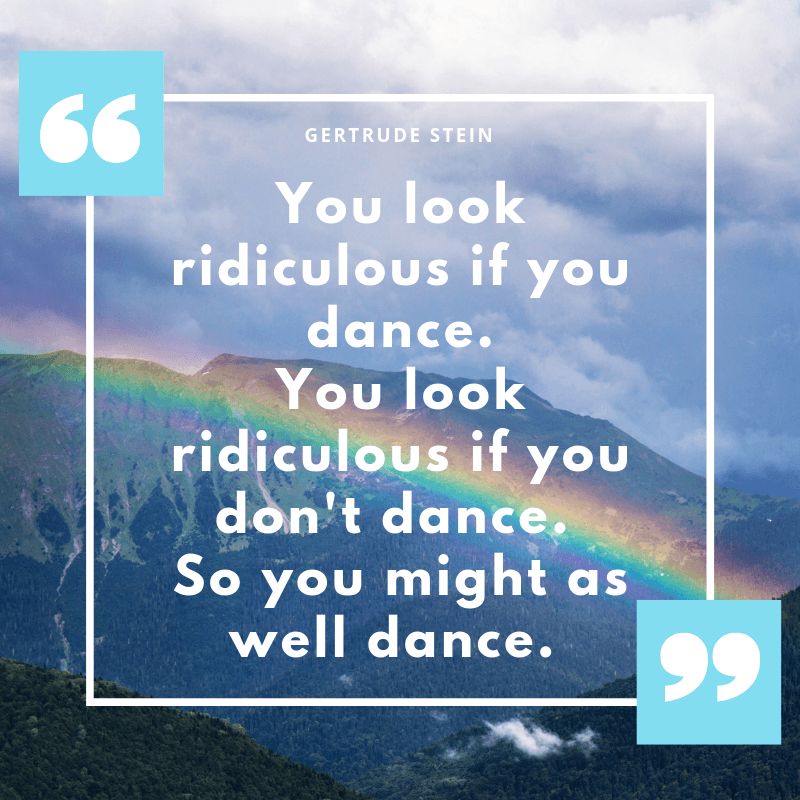 June is just around the corner. June is known for so many things. The start of summer, the end of the school year, my birthday. But it's also the time when lesbian, gay, bisexual, transgender, and queer people, friends, and allies around the world celebrate June Pride Month. I've been attending gay parades and celebrations since my 20s. I can tell you that some of those early parties might have been smaller but they were fun, that's for sure.
I'm pretty certain that the phrase "over the top" came out of a pride celebration. Where else can you see scantily clothed marchers, politicians, religious leaders, business people, drag queens, and everyone in between coming together to walk the streets on a hot summer day?  How did it all begin?  Sit back, grab a cold one and read on.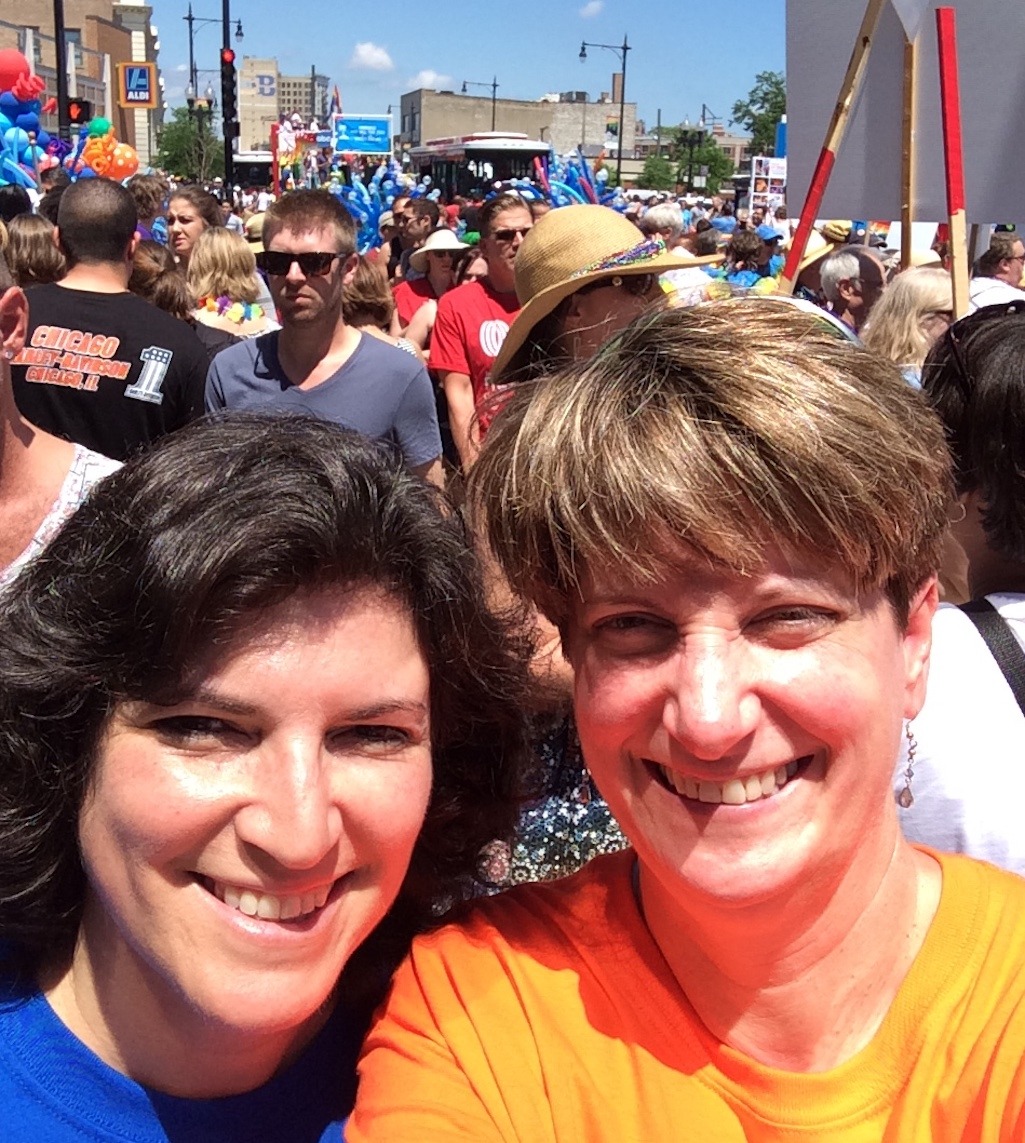 History of J

une

P

r

i

d

e

Month
Why is gay pride celebrated in June? Celebrating June Pride Month coincides with the anniversary of the Stonewall Riots in New York City on June 28, 1969. On this day police had raided the Stonewall Inn, a gay bar in Greenwich Village. During the fifties and sixties, gay clientele would regularly meet up in bars even though it was risky and sometimes dangerous.  There were raids from time to time but it was a place to gather and be with other people like yourself. On this particular evening, things got ugly and a riot broke out. That evening was the one that broke the camel's back. The riots continued for several evenings and changed the LGBTQIA community forever. A small group of gay and lesbian activists came up with the idea to commemorate the event with a gathering. They proposed a parade in New York City.
In fact, New York, Los Angeles, San Francisco, and Chicago all celebrated their first pride parades a year later on the anniversary of the Stonewall Riots. The New York City parade traveled 51 blocks to Central Park and the marchers covered 15 city blocks. Originally scheduled to run an hour they finished up late reportedly due to the initial excitement and the fear of walking around the city clearly displaying gay signs and banners.
The Chicago Gay Liberation marched from Washington Square Park to the Water Tower Center. Originally done to get the attention of the many Sunday afternoon Michigan Avenue shoppers it has been held the last Sunday in June ever since.
Pride & The Rainbow 
Although the original gatherings were political in nature protesting discrimination against the LGBTQIA community they soon became a place to celebrate social and self-acceptance, achievements, and legal rights with pride. As one story goes, the rainbow flag first came to be when Harvey Milk asked gay activist Gilbert Baker to come up with a symbol that would represent pride in the gay community.
There have been many explanations as to what inspired Baker and the rainbow theme. Some say it was a riff off the "Flag of the Human Race" which was used during the '60s during peace marches and included red, white, brown, yellow and black. Others say that it was because Judy Garland died a few days before the Stonewall Riots and that her infamous song "Over the Rainbow" inspired the rainbow colors.
We may never know the exact inspiration but the rainbow flag has gone on to symbolize gay pride and a welcoming acceptance anywhere it's flown or seen. Whether it be a church, restaurant or store flying the rainbow flag no matter how subtle, the establishment welcomes those of us who identify as LGBTQIA.
LGBT Welcoming Destinations 
While we're not a "gay" website most of our readers get pretty quickly that Diana and I are a married couple. In fact, we clearly state that on our home page. You can bet that all the places that we go welcome us and we know that they welcome all people to come and visit their destinations.  You know you can find terrific Pride events in San Francisco, Chicago, Los Angeles, Atlanta, Provincetown, and New York. But here are just a few places that may be a little unexpected. They too are celebrating Pride Month with Pride Parades, Pride Parties, and Pride Festivals.  Keep in mind that some destinations plan their festivities in other months to avoid conflict with so many other celebrations in June.
PRIDE IN THE UNITED STATES
Philadelphia When a town has an area called "Gayborhood" you know they are going to throw quite a shindig for Pride Month. This year the Philly Pride Parade will be in September. You'll want to stick around for the festival and enjoy dancing (of course) food trucks and some adult beverages.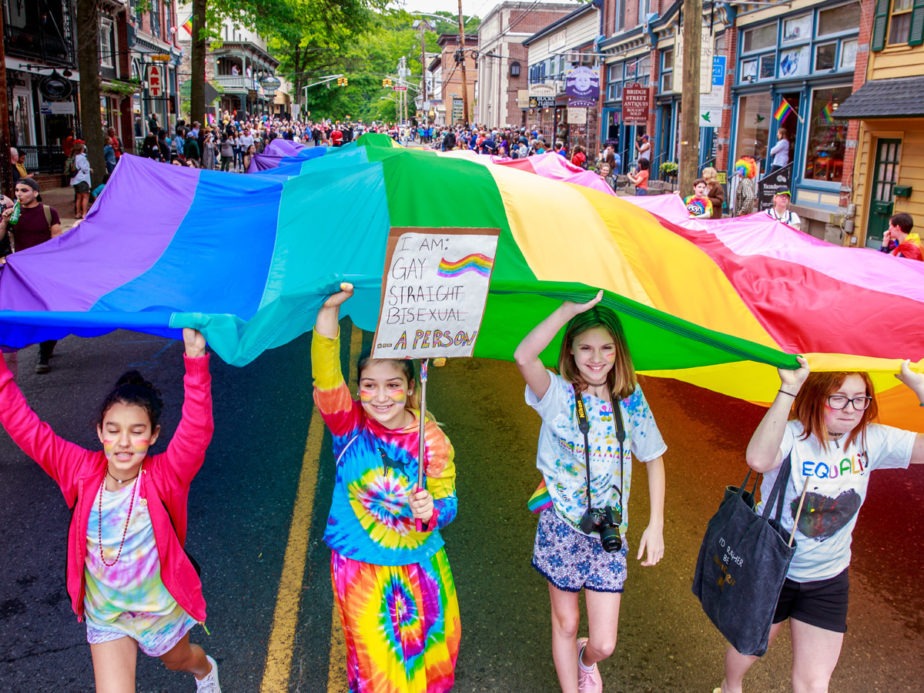 St. Petersburg, FL It doesn't get much better than the beautiful Vinoy Park along Tampa Bay in St. Pete. The St. Pete community is very LGBTQ+ friendly.
New York City we have to include this one. Always one to put on a good party the Big Apple has plenty of parties and festivals to celebrate Pride.
INTERNATIONAL PRIDE
Amsterdam, Netherlands No surprise here. Their celebration takes place in August and looks like tons of fun. A Canal Parade, Pride Drag Queen Olympics and many parties will certainly keep you busy. Check the dates as this one is still not scheduled.
Dublin, Ireland a surprisingly welcoming country for the LGBTQ+ community, Dublin will be celebrating with a full month of Pride-full activities.
Lisbon, Portugal Beautiful Portugal was the sixth country in Europe to legalize same-sex marriage. They have two completely separate events. A parade and a pride festival that is typically about a week apart. We attended the pride festival and met up with some ladies from our QWIP Facebook group and it was tons of fun. You'll most likely need to stay in Portugal for a while to enjoy all the festivities. Come and visit us over in Cascais.
For a complete list check out Pride Month events check out the IGLTA website.
Travel Brands That Are LGBTQIA+ Supportive
This year more than ever it's important to show our support for brands that support the LGBTQIA+ community. Here ae some of the travel brands that show their support visibly and that we'd like to make you aware of.
It's All About the Rainbow
The rainbow is the LGBTQIA symbol throughout the year. Displaying your rainbow love in June and throughout the year will show folks that you support our community.  Everybody knows that choosing your Pride outfit requires time, effort, and silliness. Here are a few Pride ideas to let your inner rainbow shine.
Pride Shoes from Converse I bought these shoes as a treat for myself for my birthday a few years ago. I saw them on Facebook and I had to have them. They are cute, comfortable, and classic Chuck Taylors. I actually wore a pair of these, sans rainbow, in high school on the basketball court. You may not find these anymore but they have plenty of new styles to choose from.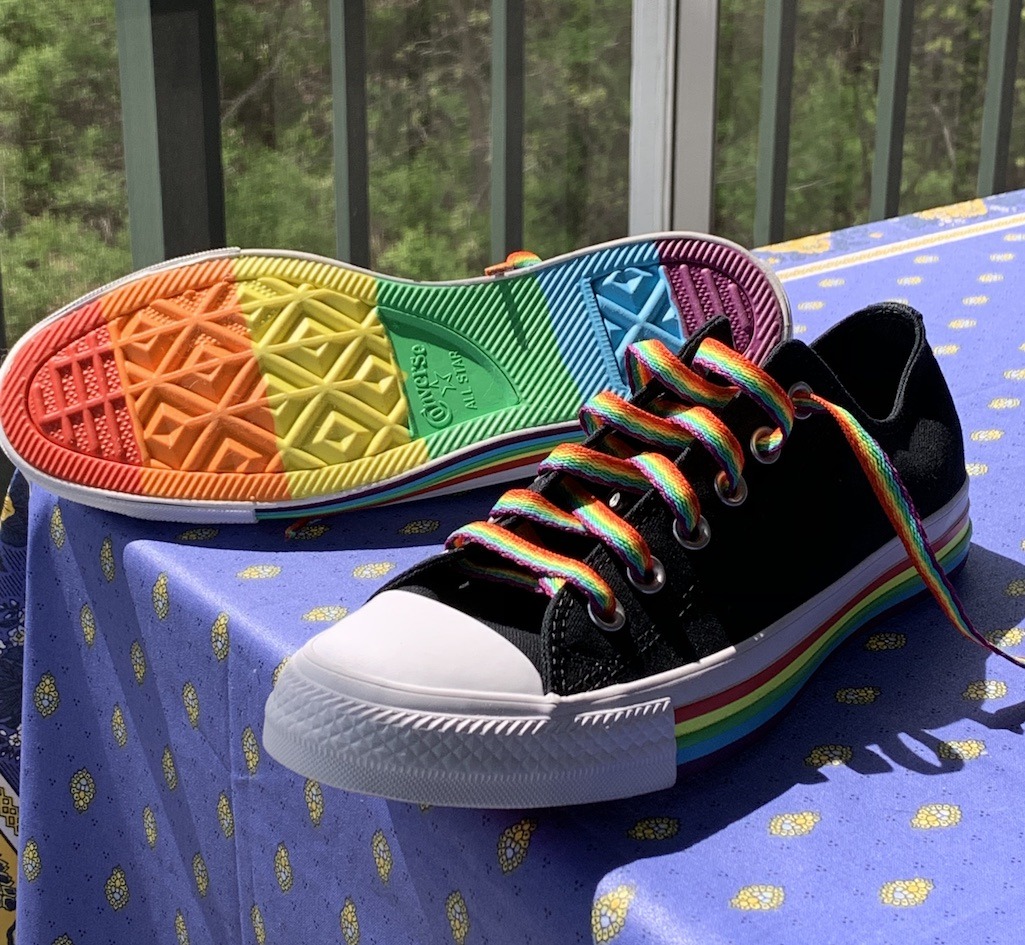 Pride Socks Compression socks are my jam. I have a zillion pairs in a lot of different colors. I break these out anytime I want to celebrate Pride or just want to smile.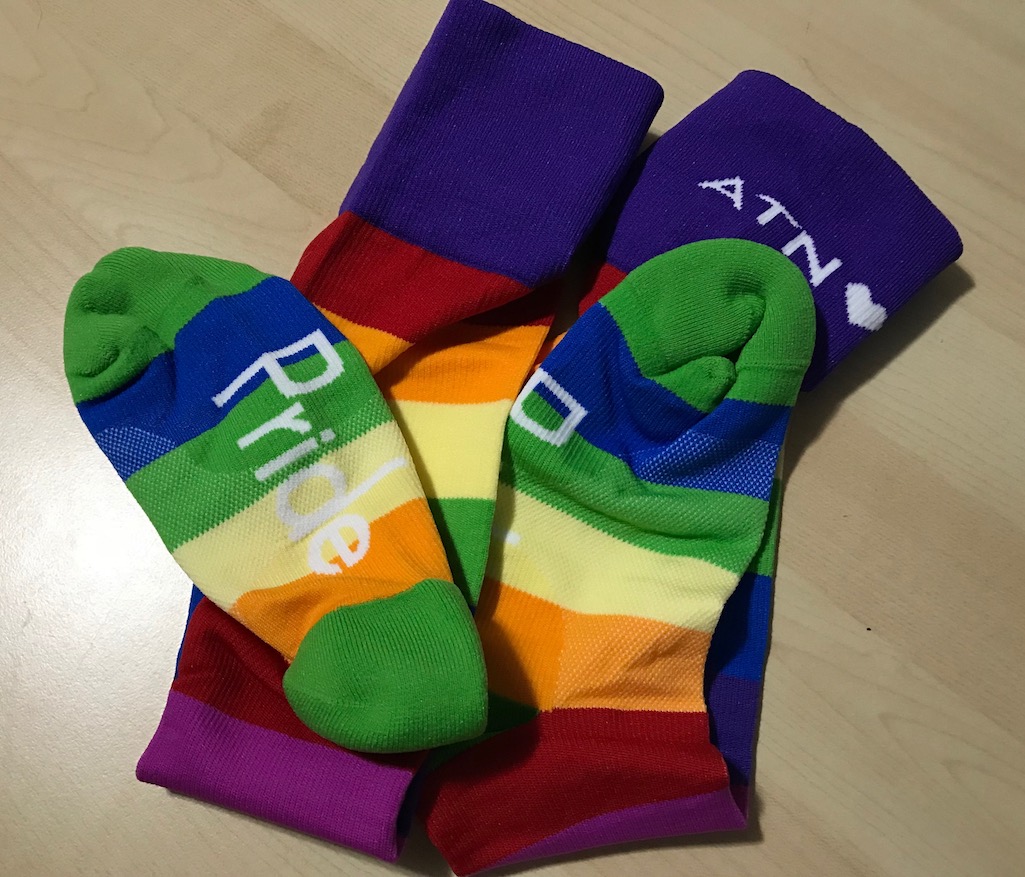 Rainbow Cake These cakes used to be pretty hard to come by. Now there are many options. Check with your local bakeries as many now have rainbow offerings in the month of June.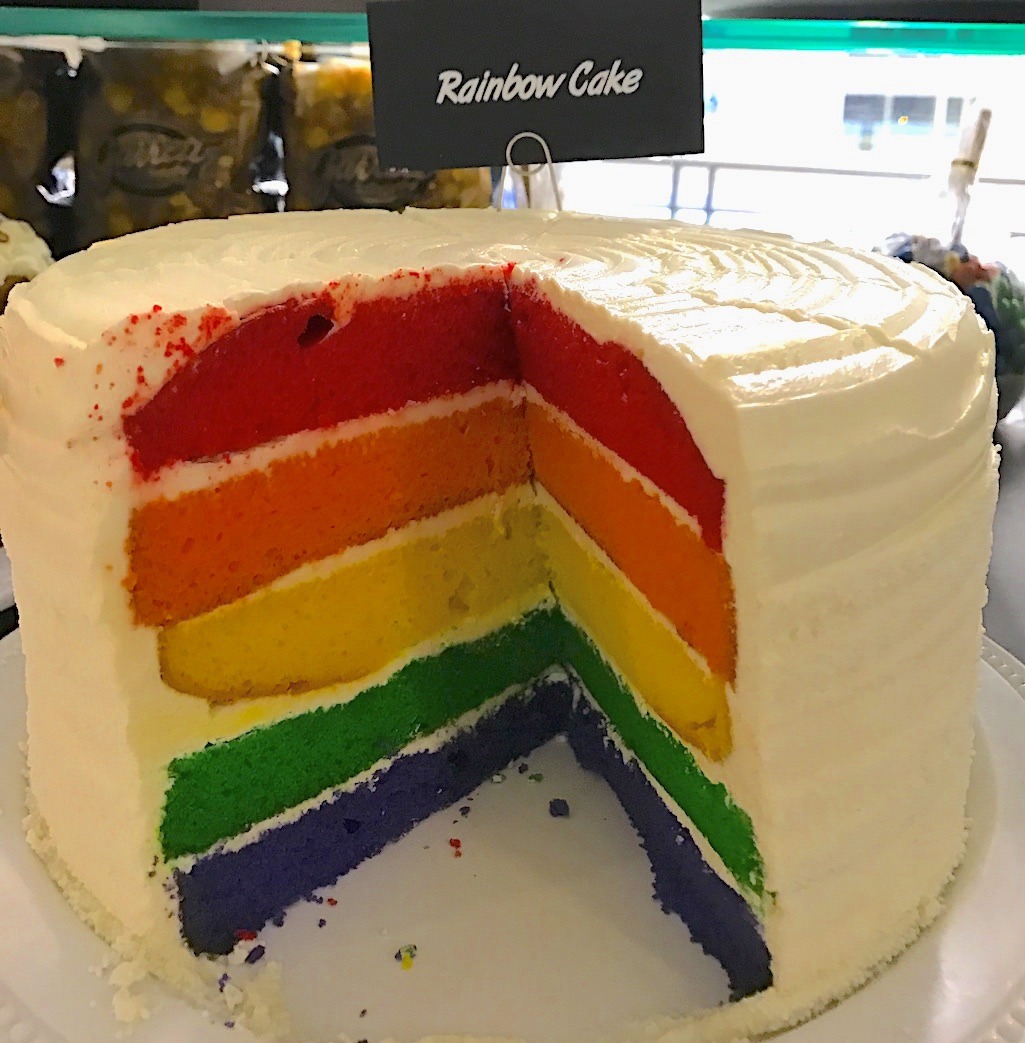 Rainbow Bagel When we were in Brooklyn earlier this year we had to stop at The Bagel Store for the original rainbow bagel. Although they make them year-round, we're sure they sell even more during Pride.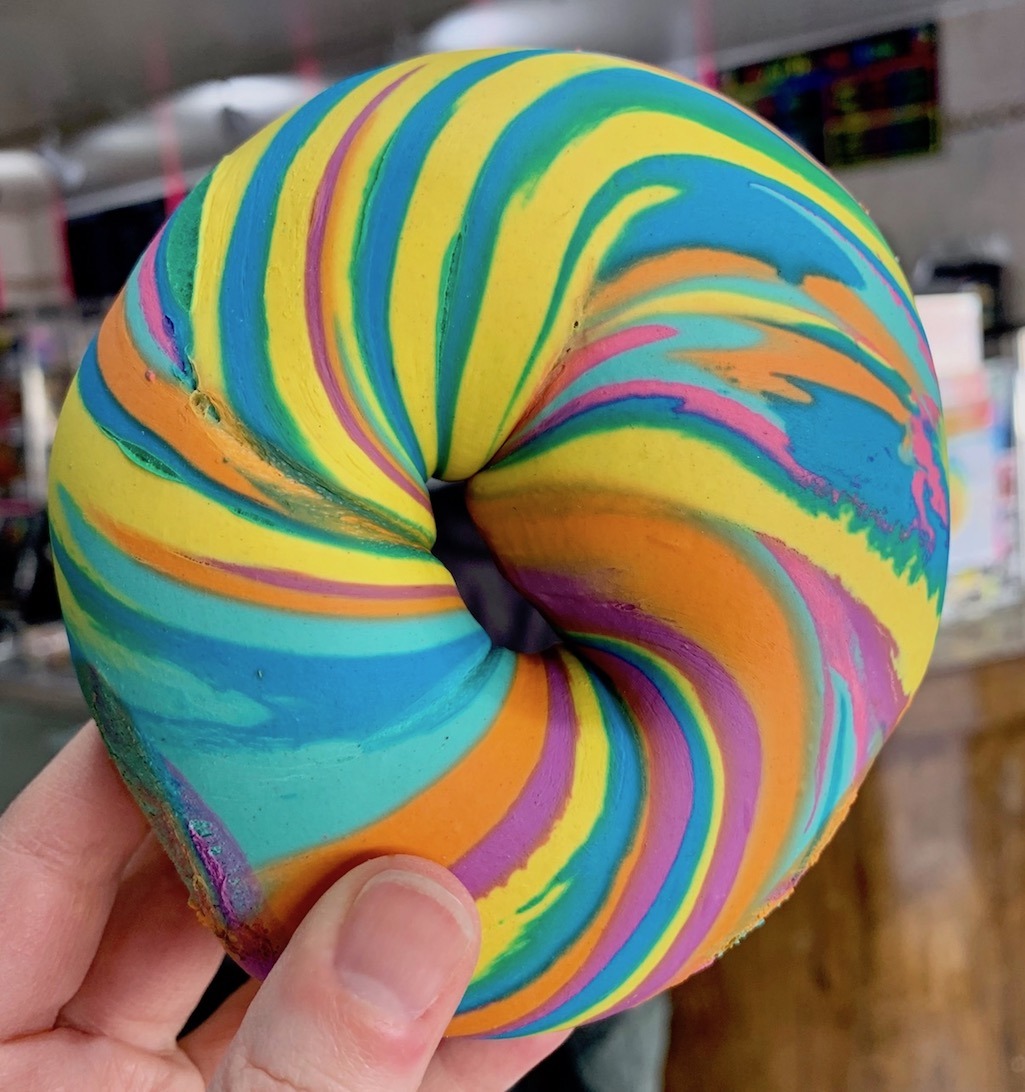 The Rainbow Cone If you'll be in Chicago don't miss the chance to try the classic Rainbow Cone. Made with sherbet it's one of my childhood favorites and adapts well as a fun adult treat now.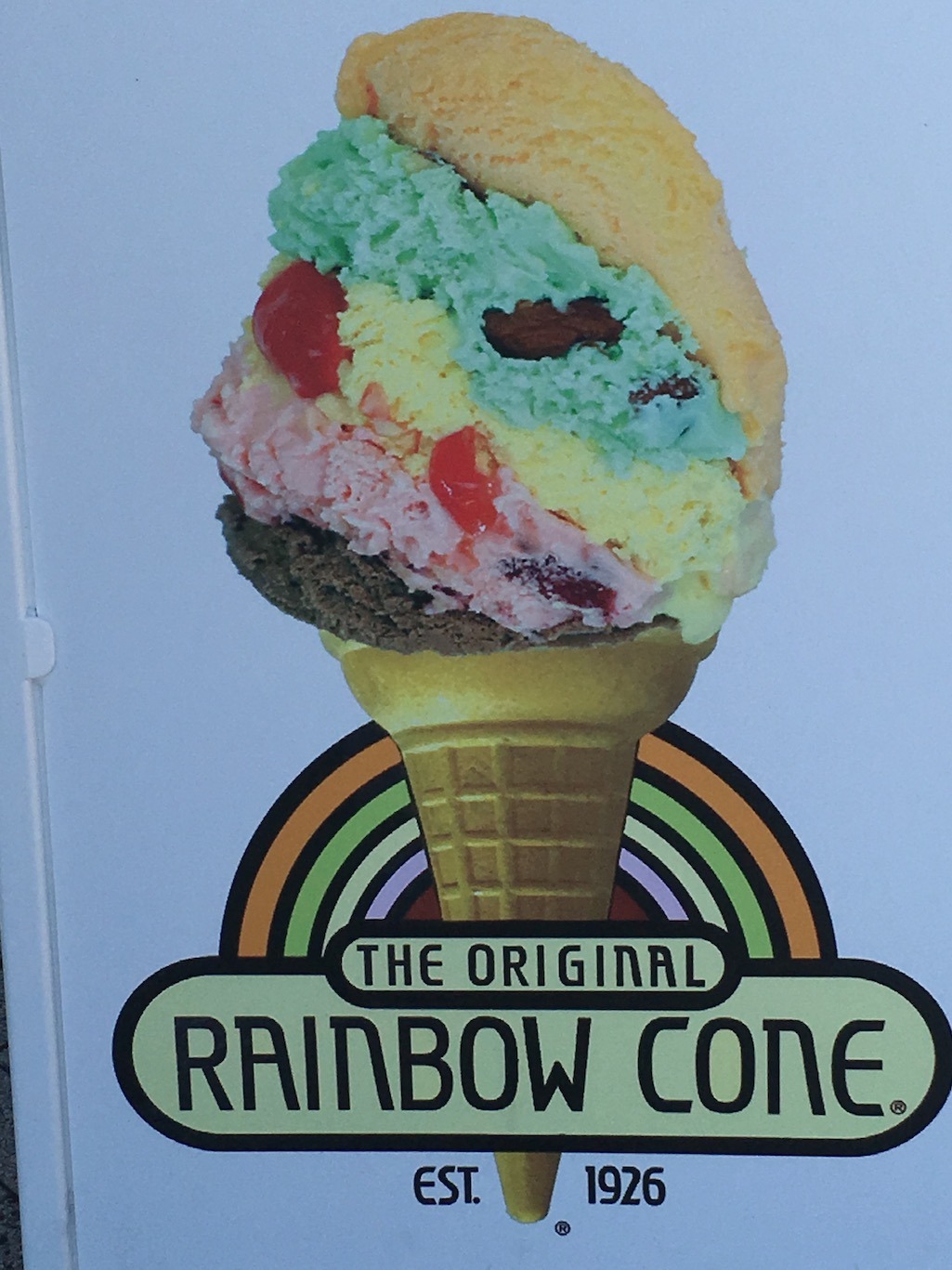 Cheers! 
Rainbow Cocktails While we were in Portland, Maine we couldn't believe how many liquor companies are showing their support by throwing a rainbow on their labels. Smart marketing because June Pride Month means serious partying.
Mixing up a special rainbow-themed Pride cocktail seems like a perfect way to celebrate with friends and family. Cheers to another June Pride Month. We hope that everyone celebrates with a little rainbow, a little glitter, and a lotta smiles. We've come a long way and we still have a long way to go. But…let's take a moment to celebrate each other and the LGBTQ+ community.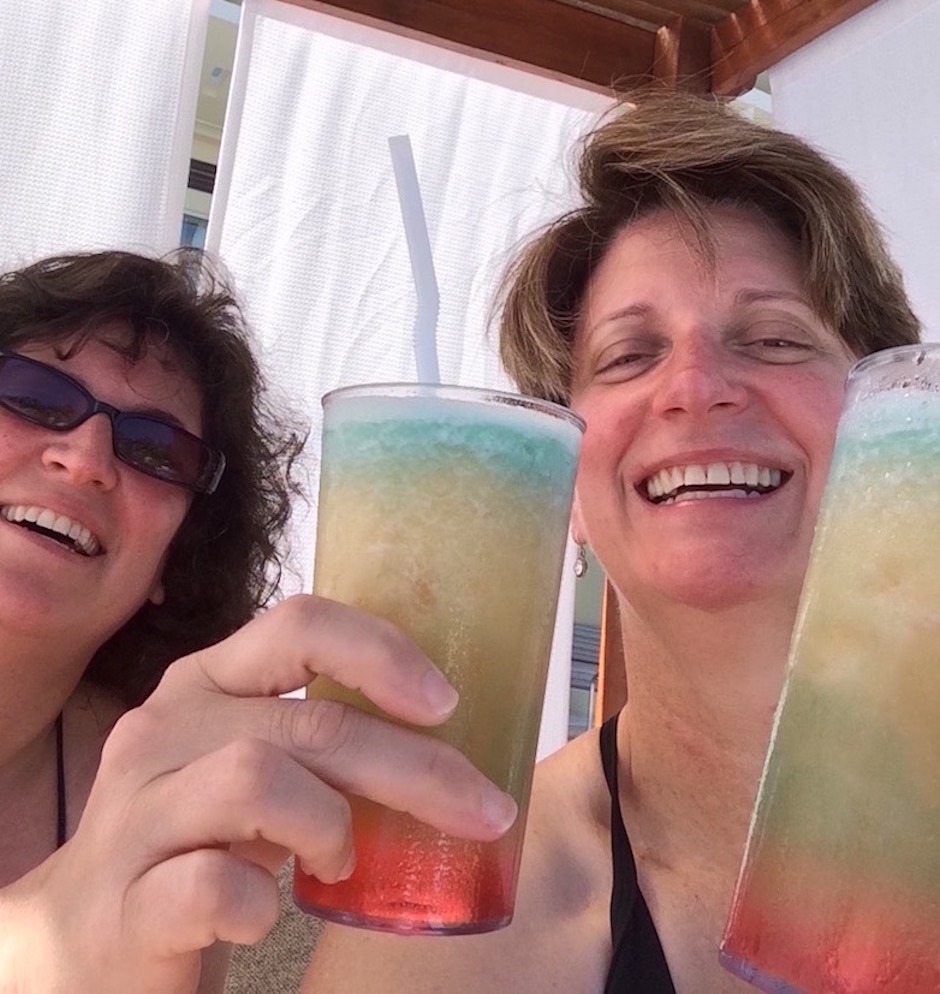 Pin to your LGBTQ+ and Pride Celebration Boards On Pinterest