Vegetable pasta primavera is one of the easiest dishes you can make. Primavera means spring so we usually associate it with a celebration of spring vegetables. But you don't need to limit yourself with this dish. You can make it anytime with any vegetables you have on hand. If you have fresh veggies, that is great. But this dish works perfectly well with frozen or canned veggies too.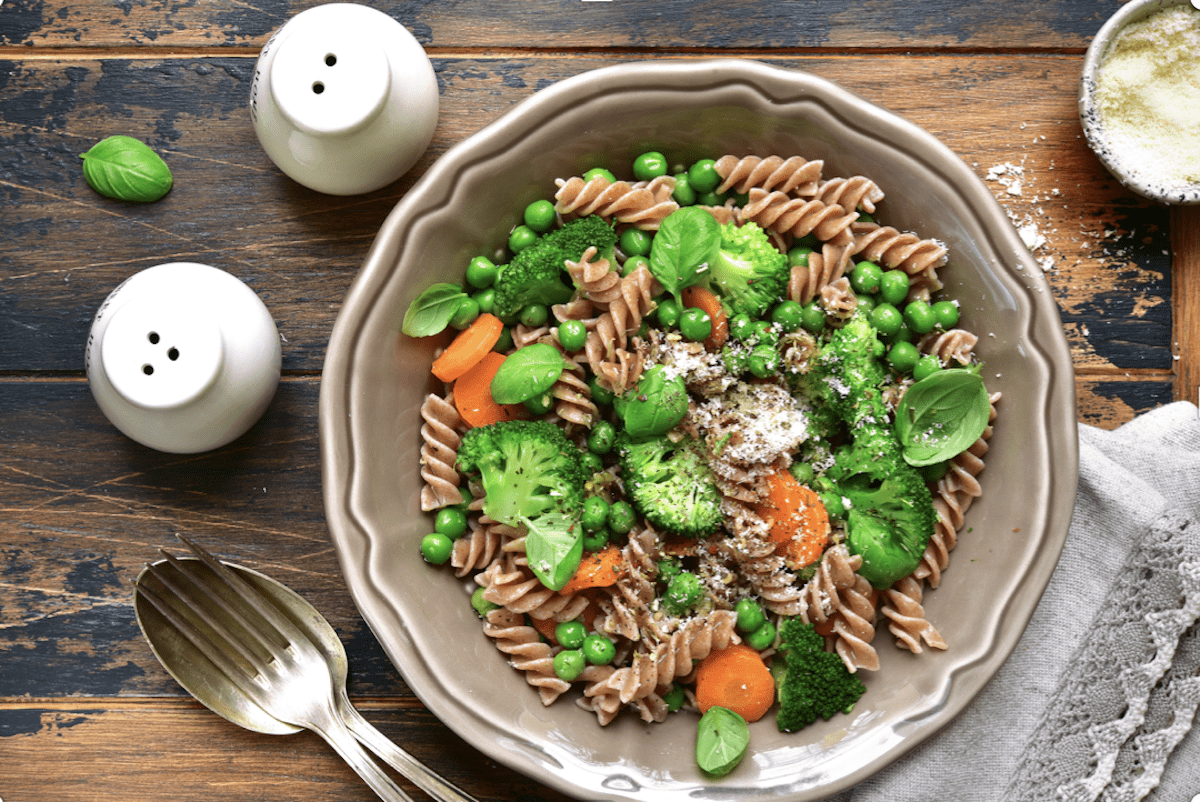 We love having vegetable pasta primavera when we want to make something super quick and easy. It's great to use whole wheat pasta if you have it and like it. That adds even more fiber to the dish. But any pasta you have will work perfectly well.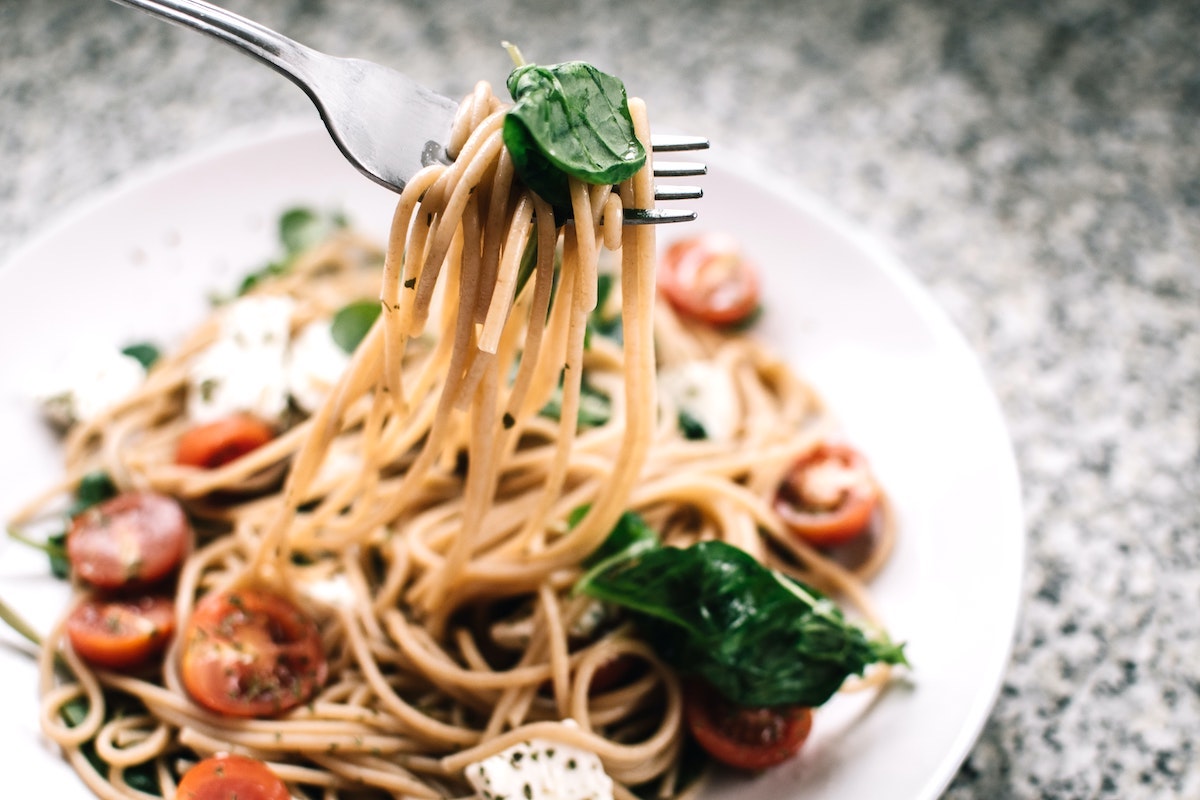 A Flexible Vegetable Pasta Primavera Recipe
Some people just make the pasta add the vegetables and that's it. Others make a sort of cream sauce by incorporating flour, butter or oil and milk. Some folks add a touch of tomato or marinara sauce. We like to do this if we have some around. But really, the dish of vegetable pasta primavera just calls for pasta and veggies. Anything else is up to you.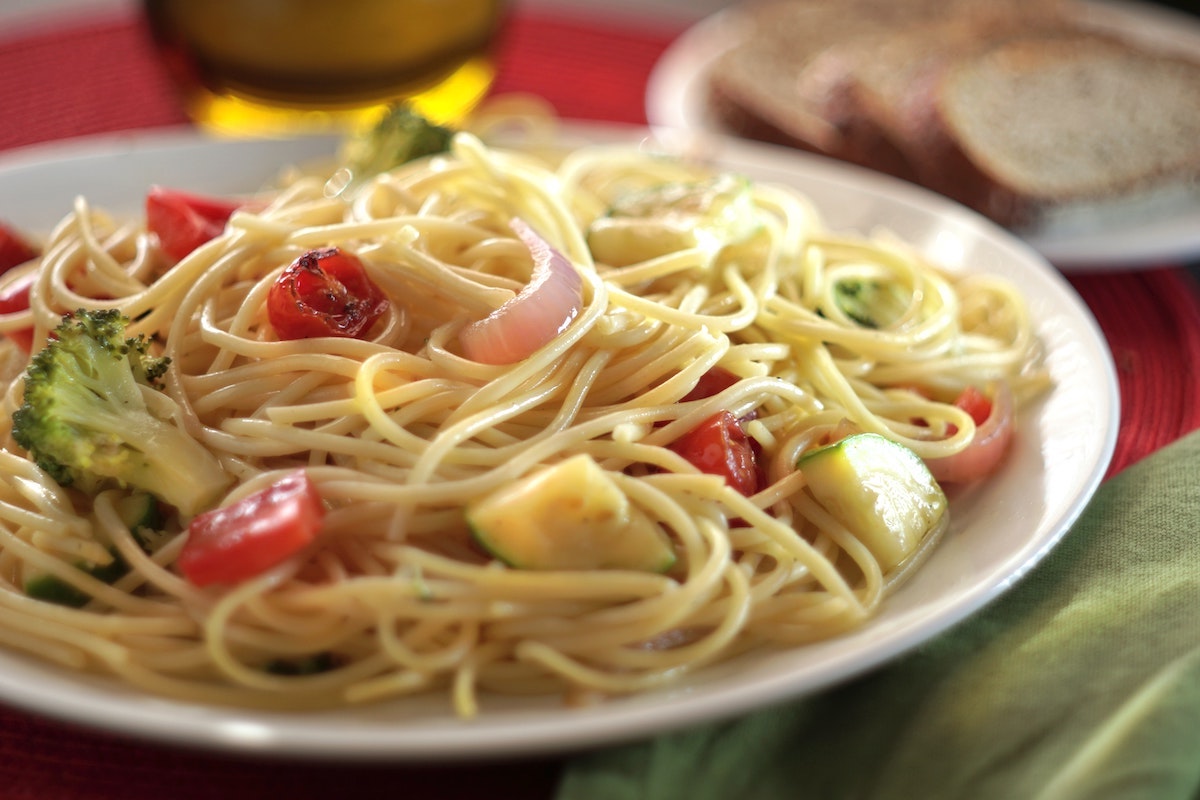 Some people wonder what vegetables to use. Honestly, use whatever you have. You can use canned or frozen veggies if that's what's on hand. If you are going to get some vegetables specifically to make vegetable pasta primavera, then you might want to consider any of these: carrot, broccoli, summer squash, onion, zucchini, tomatoes, peas, asparagus, colored bell pepper, tomatoes, mushrooms, cauliflower, eggplant, green beans, or snap or snow peas.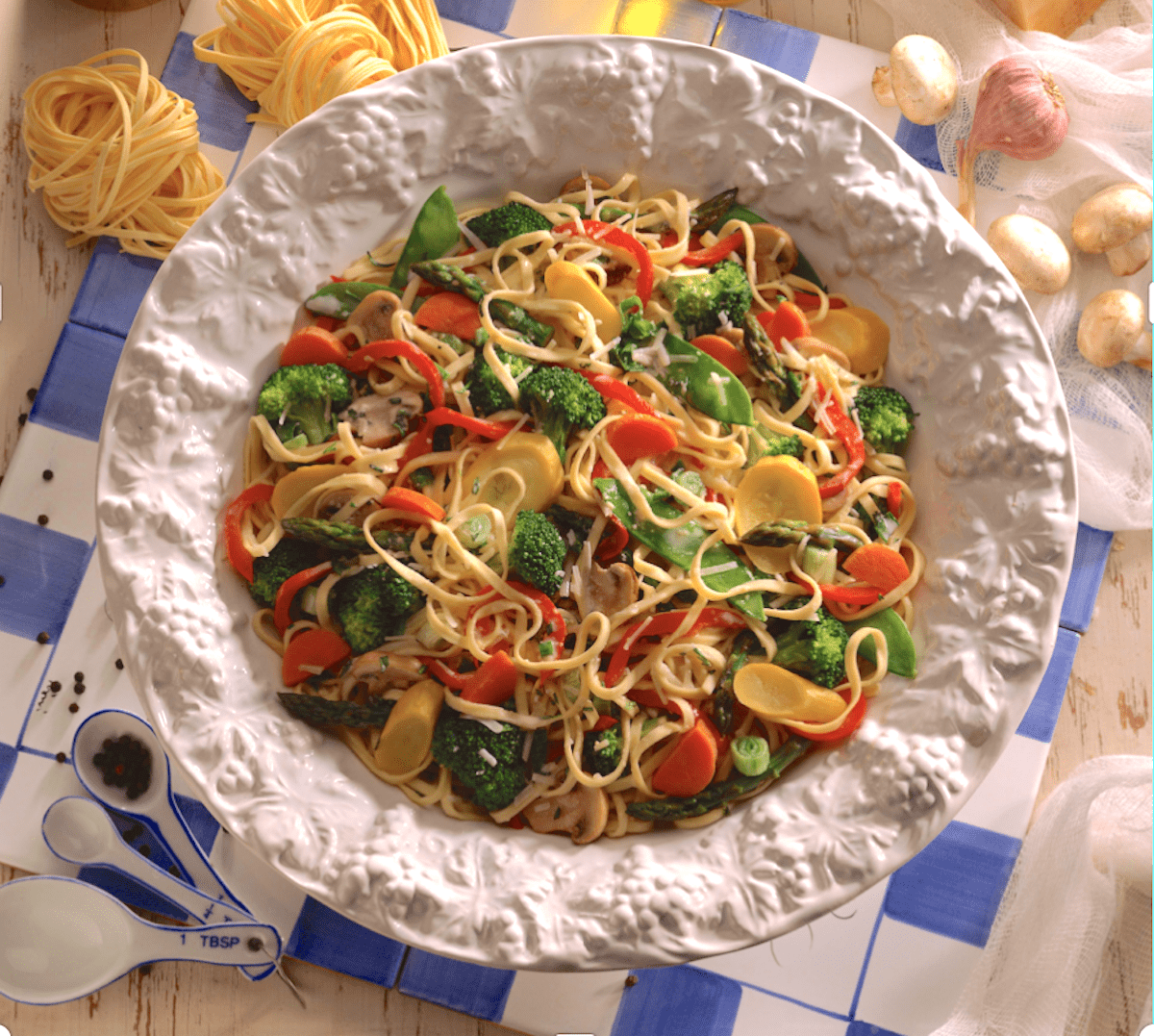 As for pasta, you can also use whatever you have on hand. There are all kinds of vegetable pasta primavera recipes using penne, spaghetti, elbows, tagliatelle, fettuccine, bow ties, shells, angel hair, and all other shapes and sizes. It really comes down to personal taste and what you have on hand. We try to use whole grain pasta when we have it to get the extra nutrition from the whole grains.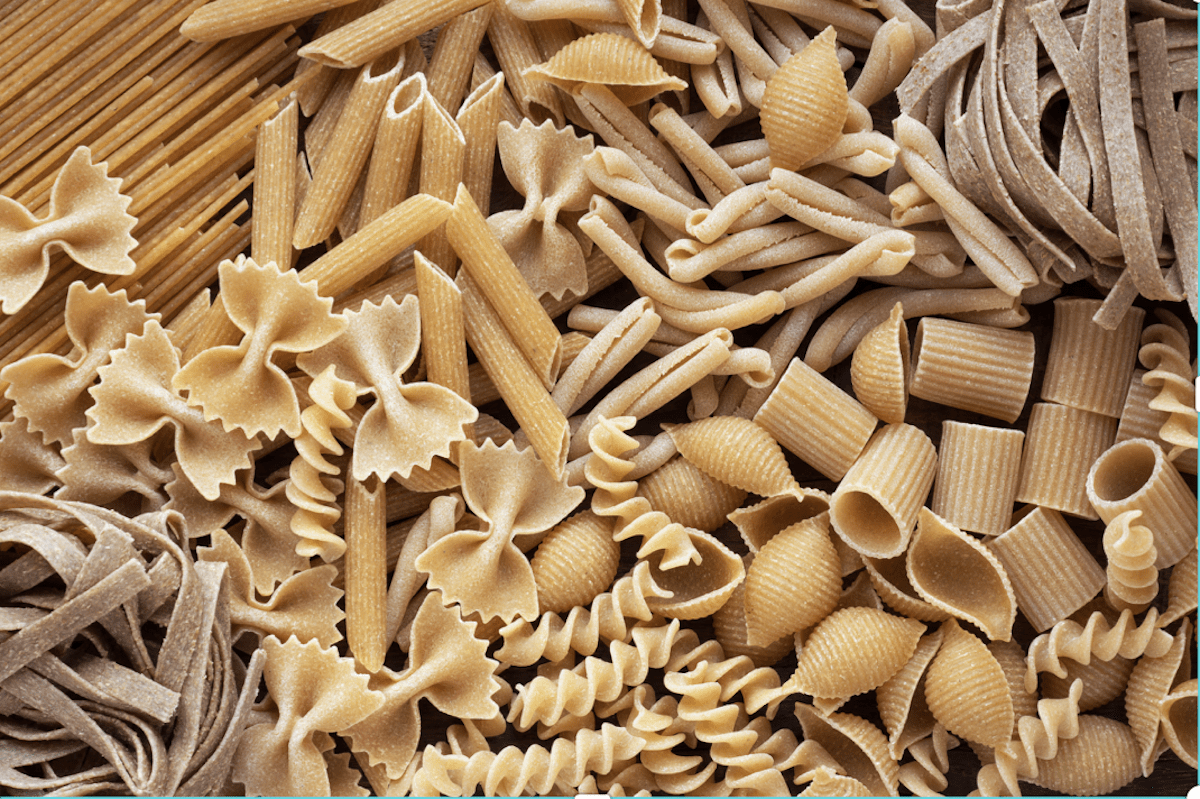 Vegetable Pasta Primavera
This vegetable pasta primavera recipe makes a beautiful dish. And for variety, you can make it with different vegetables every time for a different taste treat.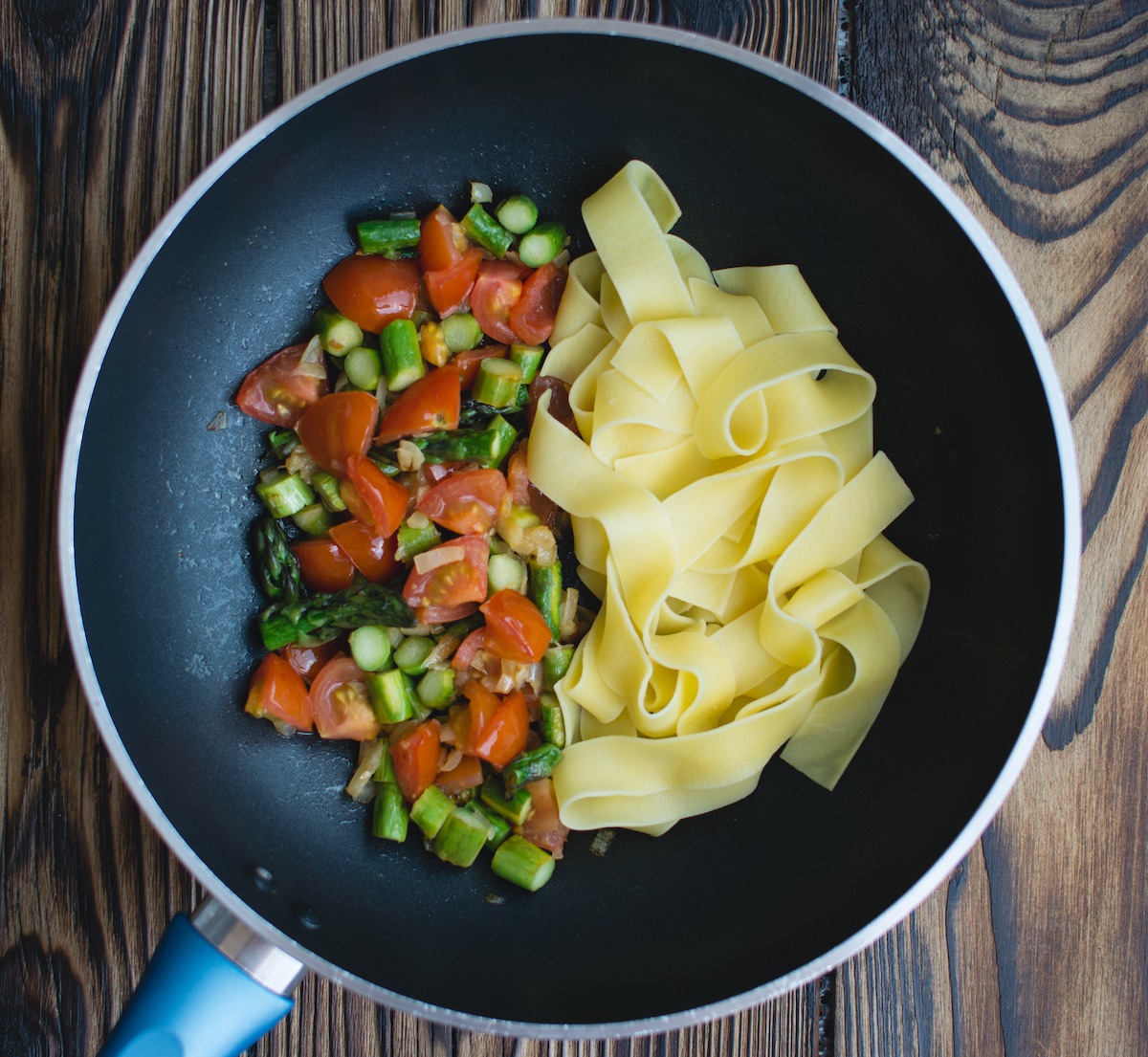 Ingredients
1 package (10 ounces) dry pasta of your choice, if you have fresh pasta go for it!
2-3 cups fresh, frozen or canned vegetables (cut vegetables into reasonable bite sizes)
3 Tablespoons extra virgin olive oil for cooking vegetables, plus 1 Tablespoon for tossing
3 cloves fresh garlic, minced (or 1/2 teaspoon granulated or minced garlic )
1/2 onion, chopped
1 teaspoon dried oregano
1 teaspoon dried basil
1/2 cup grated, shredded, or shaved Parmesan cheese (more if you like!)
1 Tablespoon fresh Italian parsley, chopped (or dried parsley)
1/4 cup marinara sauce (optional – a traditional vegetable pasta primavera recipe doesn't use marinara, but we like it)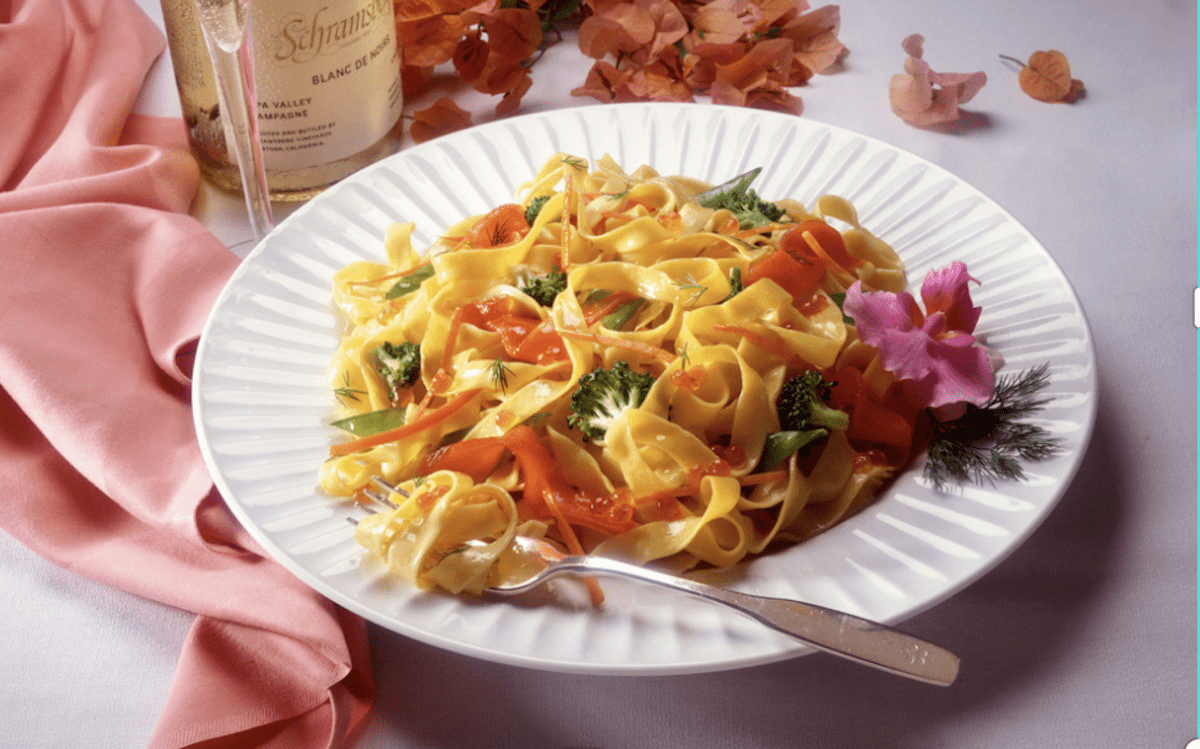 Directions
Prepare the pasta according to the directions on the package for "al dente." Add 1 Tablespoon of olive oil to the water to prevent it from sticking. When pasta is ready, pour into a strainer to drain, retaining 1/4 cup of the pasta water.
While pasta is boiling, heat a large skillet over medium heat.
Add 2 Tablespoons of olive oil to the pan. When the oil is hot add the onion to sauté until soft.
Add minced garlic and stir until fragrant, about 1 minute.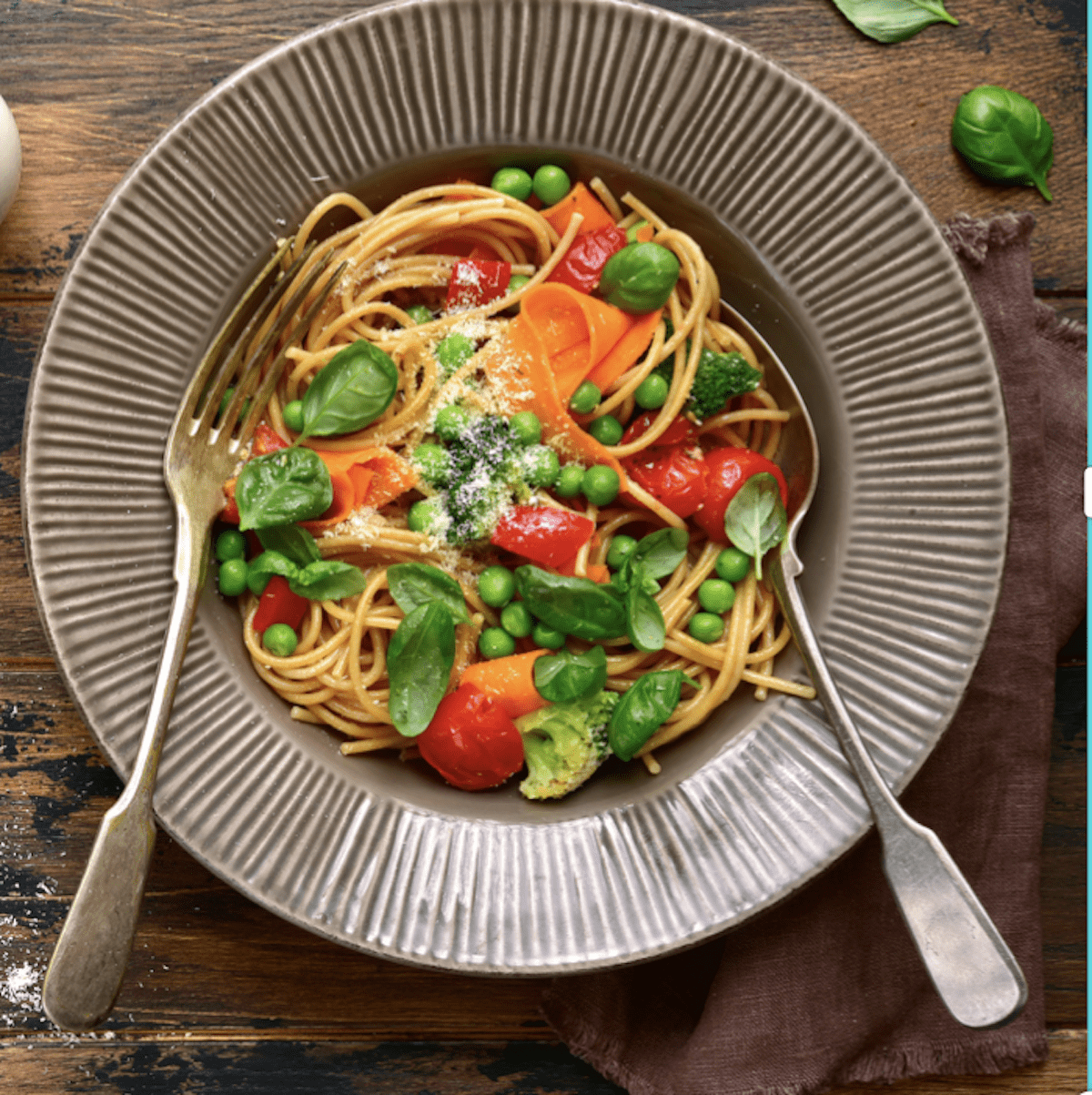 Combine vegetables with onions and garlic. Stir to cook until veggies are slightly softened, but still a little crisp. If using pre-cooked or canned vegetables, just stir to warm.
Add oregano and basil. Stir to mix in. If using marinara sauce, add to mixture and combine to warm.
In a large serving bowl, add the pasta, the vegetables and 1 Tablespoon of olive oil. Toss together. If the pasta is still slightly sticky, add the 1/4 cup of pasta water and toss.
Top with grated, shredded, or shaved Parmesan cheese.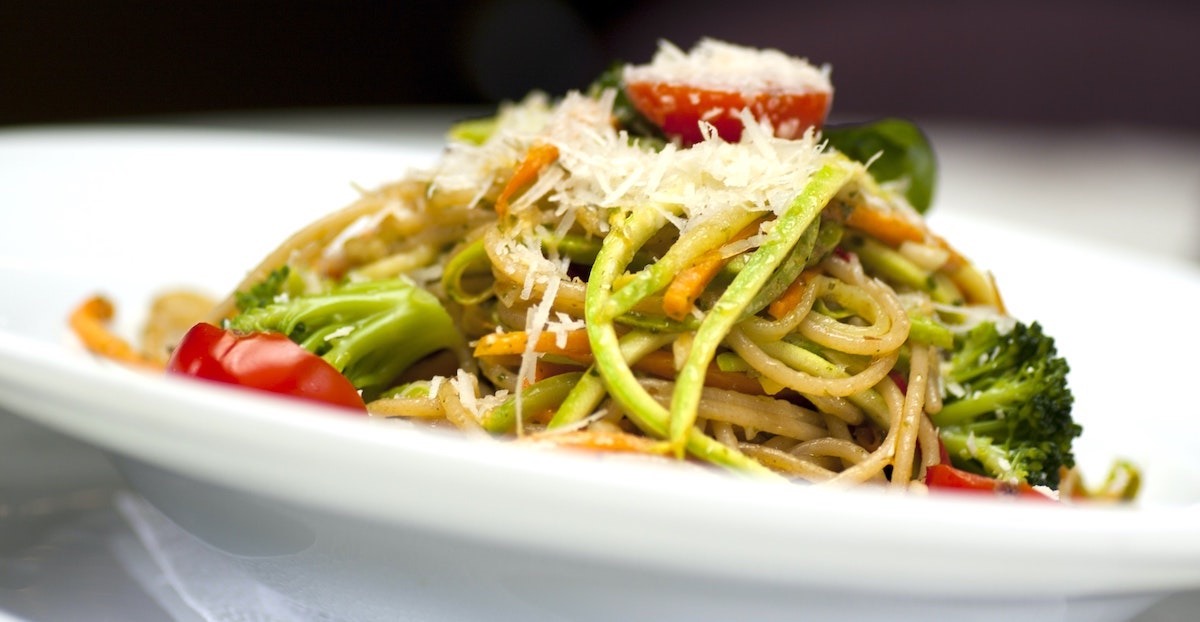 You can serve our vegetable pasta primavera recipe hot off the stove, room temperature, or cold if you like. It stays well in the refrigerator for a few days so you can eat it hot one day and have the leftovers cold on another.
For other great ideas to help you cook what's in your pantry, check out our Lemon Pasta  and Canned Chicken Recipes
Pin to your favorite recipe board on Pinterest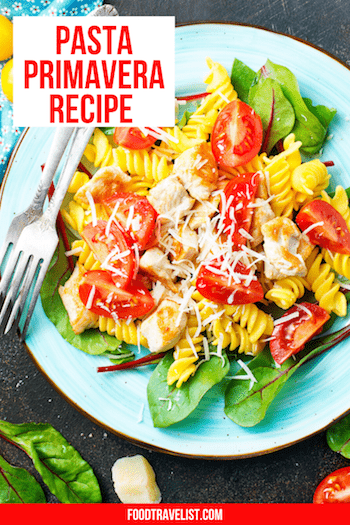 .