Over the years, we have noticed changes in ourselves, in travel, and in our world. These changes have prompted us to refocus Food Travelist on what we call "Deliciously Mindful Travel." It's our new tagline, our approach to discovering the most delicious destinations in the world, and how we look forward to creating a joyful future of exploration in a meaningful, low-impact way. But what exactly does Deliciously Mindful Travel mean? Let's look at each aspect of this approach and see how it benefits every Food Travelist.
How To Travel Deliciously
Our name Food Travelist says it all. We travel for food. We seek out destinations, restaurants, recipes, products, services, food and beverage experiences. That's just how we roll. If it isn't delicious, we probably won't write about it. If it isn't part of our taste memory, we probably won't remember it. We travel with our taste buds and follow our noses to find the best of everything culinary travel has to offer. Even when we stay home, we want to experience the thrill of dining adventure, whether through what we make or what we buy and sometimes even both.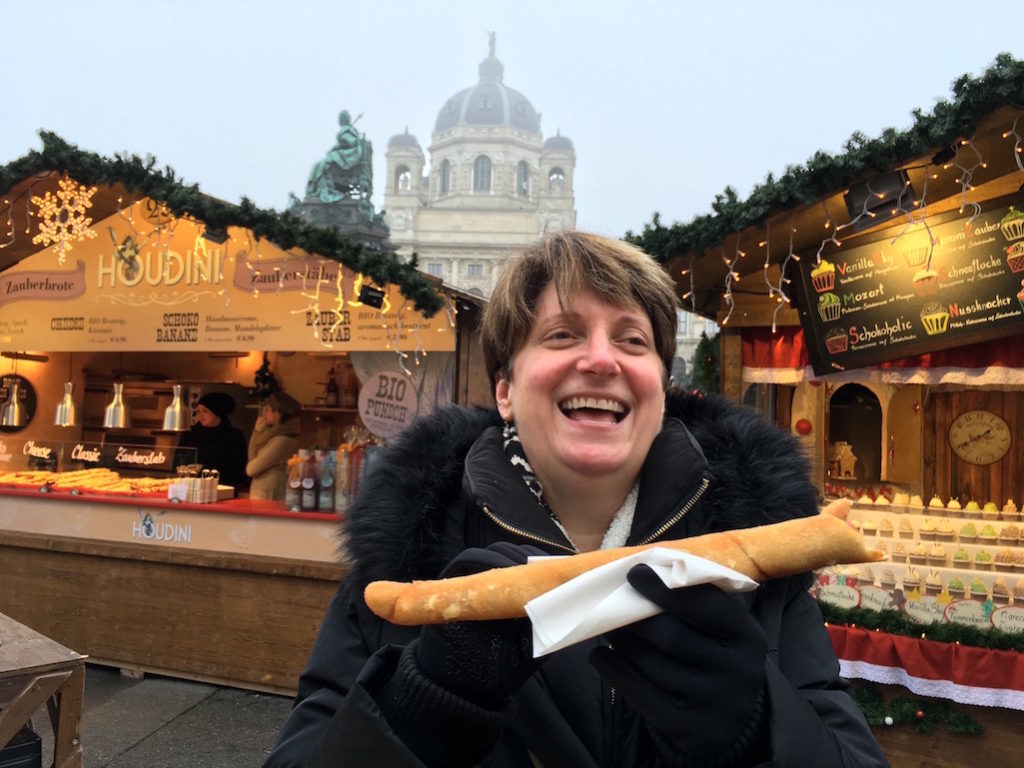 Are You A Food Travelist?
If you're a Food Travelist you probably already know what we mean. We talk about many of our favorite trips in terms of the dishes we've tasted, the conversations we've had over meals or about them, the friends we've met through our food-focused explorations and the cultural deep dives we've experienced through a universal human connection to food.
Sometimes we don't wait to talk about our next meal while we're still enjoying the one that we're on. Or we're looking through all the different options for tasting a local snack with a bit of street food already in our hands. We're always looking at what the folks around us are munching, drinking, or waiting in line for at a cart, stand, truck, or hole-in-the-wall. If you can relate, you're probably a Food Travelist, just like us.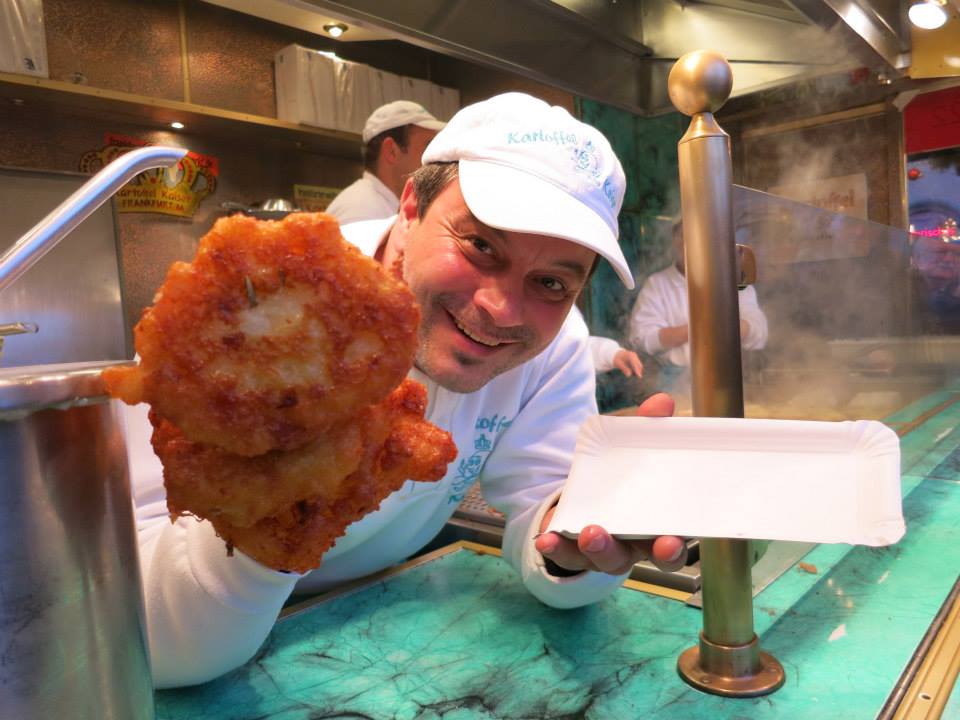 Food Travel Means Connecting
The food we most seek out in our travels is the product of the location, its history, traditions, geography, resources, and people. It's the true taste of a destination, the food eaten by the people there. Sure we love a Michelin-starred restaurant and unique fine dining experiences. But our greatest pleasure is discovering delicious dishes prepared by the people who have the deepest connection to the land in which they live.
We love to meet the restaurant owner, chef, fisherman, cheesemaker, farmer, rancher, brewmaster, winemaker, pastry chef, bartender, and all those who bring the freshest and most delicious flavors to our table. We want to hear their stories, get their opinions, and understand their points of view. We view food and drink as a tool for communication, and we want to listen and learn.
Flavors Of The World At Home Too
Because not everyone can get to all of those people and places, we want to share our discoveries here on Food Travelist through stories, recipes, and recommendations that excite your imagination and allow you to travel deliciously too. We all learned through world events like pandemics, climate crises, wars, strikes, and more, that sometimes we also need to bring the world into our homes. We refined our methods, discovered new products, and explored global tastes deliciously at home. Wherever we do it, experiencing the flavors of the world is top of our agenda at Food Travelist.
What Is Mindful Travel?

In our early days, travel often included major destinations and a checklist of attractions. Rushing from one site to another to check everything off the list became an end to itself and we were left with exhaustion and emptiness that, although we had "seen" all of those wonders on our list, we didn't really have time to "experience" them in a meaningful way. After a while, we came to believe that there were better ways to travel – and to live our lives – that involved slow traveling, paying attention, throwing out the checklists, and seeking to enjoy each experience and each moment to the fullest. In short, we wanted to live and travel more mindfully. Slow travel allows us to do just that.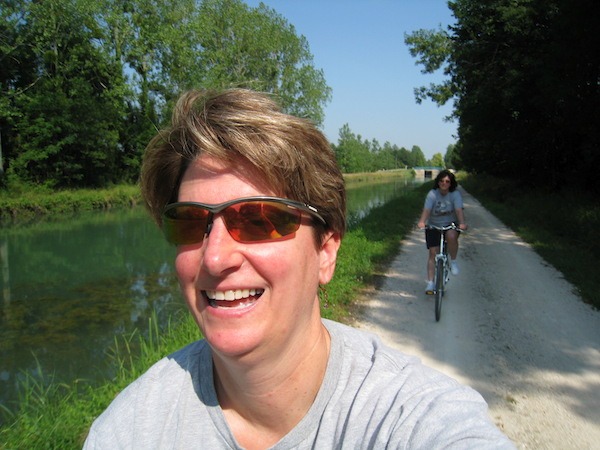 Over the years the number of people traveling, often to the same desirable places, has become overwhelming. In some cases, overtourism is even causing damage to important historical sites and foundations of cultural heritage. You may have heard about "sustainable travel," "responsible travel," "green travel, "eco travel," and similar concepts. The idea behind all of these ideas is to travel in a way that lessens the destructive impact and increases the positive benefits of travel. They are concerned with traveling to minimize negative consequences on the environment, community, economy, and other facets of destinations we visit and instead bring a positive benefit to them.
Mindfulness Gives Meaning
The concept of mindfulness has also become more familiar in everyday life. Many people who have been stressing themselves out with overbooked days and hyperactive evenings have searched for a way to slow down and actually enjoy their days and nights rather than just get through them. Methods to bring mind and body together, into focus, inserted into daily life, help us take a breath, enjoy each moment, and take pleasure in being alive. This mindful approach also incorporates the idea of "slow travel" and "slow food," where one resists the urge to experience everything all at once. Instead, the mindful Food Travelist savors the sweetness of individual moments and meals.
Our understanding of "Mindful Travel" embodies all of the above ideas and others. We think of travel as education, inspiration, entertainment, enlightenment, personal growth, contribution, contemplation, connection, refreshment, relaxation, and more.
The Benefits Of Mindful Travel
Mindful travel is the ultimate two-way street. We engage on a journey of discovery and allow all of its beauty to bloom slowly, opening us up to whatever may come. There's no agenda, no checklist, just awareness of what is happening around us and within us. We interact with those we meet on our journeys with an open mind and heart. Curiosity rules and compassion grounds us. We seek to understand, to connect, to immerse ourselves in the present moment of each experience.
The reason we believe that mindful travel is more important than ever is that our world is groaning around us in so many ways, warning us that we must change our course. We want to be part of the solution to personal and global unrest. The benefits of mindful travel are that we can change the course we are on and save our beautiful world with all its exceptional experiences for future generations. We hope to set an example for how to enjoy delicious travel experiences that are both personally enriching and socially responsible, no matter where in the world we may go.
What Does Deliciously Mindful Travel Look Like?
We hope this explanation is appealing and excites you to start thinking about Deliciously Mindful Travel yourself. But, how do you get started? What does Deliciously Mindful Travel look like in practice? We're glad you asked!
Here are a few key steps you can use in planning your next exciting trip with the Deliciously Mindful Travel approach.
1. Plan To Go Somewhere Other Than The Most Popular Destinations Or Places That Are Not Typically Full Of Tourists.
Deliciously Mindful Travel can take you to places that are not on the tip of every tourist's tongue. In fact, some of our favorite trips have been to places we had never heard of or had not considered for a visit. Places like the tiny island of Nevis or the little town of Cartmel England filled our bellies with spectacular unique eats and in the process captured our hearts as well. We can't wait to discover more hidden gems on our journeys.
For example, thinking that France is somewhere you'd love to go? Skip Paris and instead taste the phenomenal food and explore the wonders of Toulouse or Gers in the beautiful southwestern part of the country.
Perhaps you've got Portugal on your mind (which we totally understand). Zip through Lisbon or Porto and spend your time winding your way through amazing places like Cascais on the coast, the island of Madeira, or the romantic and historical villages in the Center of Portugal. We don't mean that if you've never been to Paris you should never see it. But when visiting a major city like Lisbon, be sure to allow for some tasty day trips as well. And, whenever possible, plan in accordance with our tip number 2 below and then also spend time in less well-trodden locales with even more wonders waiting for you.
2. Travel In The Shoulder Or Off Season For Better Prices And Fewer Crowds.
Wherever you find yourself drawn to for travel, plan to go there when they are not so busy. Summer is often when tourists do the bulk of their travel. Some locations that are well-known are bursting with people so the lines are incredible as are the prices. Spring and autumn, often called the "shoulder season" provide a great alternative in many destinations. The weather is usually still pretty good and the prices reflect the greater availability. Sometimes, the off or low season can also be an option. If you particularly like cold weather for sport or a change of scenery, great deals can often be found. Just be sure to do your homework to make sure that the place you're interested in doesn't have a huge surge in tourism at that time or conversely, everything that you want to see or do is closed.

Traveling outside of the major tourist season is great for Deliciously Mindful Travel because you'll likely have your choice of dining options and attractions with fewer lines or wait times. You'll also be able to mingle with residents and locals who may be more intrigued by your visit than annoyed by it. Giving yourself a chance to immerse yourself into every meal, every unique food market, and every stroll without watching the clock or wedging yourself in enables you to more consciously enjoy each experience and feel inspired by the feelings it gives you.
3. Ditch Your Checklist And Other Expectations
One of the challenges of travel is having expectations of what you will see, taste, or do and that your expectations will be met. A hallmark of Deliciously Mindful Travel is letting go of those expectations. Let go of the checklist of attractions and instead follow your instincts, the advice of locals you meet along the way, and whatever tickles your fancy when you start immersing yourself in your location. Opening ourselves up to new and unexpected experiences gives us the chance to encounter more authentic and enriching moments we might otherwise miss. You'll no longer say no to that unique opportunity because if it sounds like fun, you'll just do it. And allow yourself the time and space to enjoy it fully, without worrying about jumping into the next thing on your list – because you ditched the list!
4. Let The Locals Be Your Guides
There's absolutely nothing wrong with doing some research on the place you plan on visiting. In fact, we recommend you research it a lot in advance of deciding it's a destination you can really sink your teeth into, so to speak. But once you arrive let all your research be the background to the present local scene. Be sensitive to what is going on around you. One of the ways we always find the best places to eat is to see if there are local people lined up waiting or inside. The best deals and most authentic flavors are often found in the most unassuming locations.  Even when it comes to which stand to get a snack at the local farmers market, regulars will know where to go. Follow their lead for surprising and delicious meals.
While the hospitality folks will often have recommendations, we prefer to ask people we encounter throughout our journey about where they like to go to eat or what their friends prefer. They don't always have the same tastes as us, but the more they talk the more ideas they give. Eventually, you're bound to hit on something you will like. And you can always validate the suggestion by looking at who else is eating there. Don't forget too that some of the tastiest food we ever get is from trucks or stands on the street. Even if you're just looking for a snack, street food is great for getting to know the people and flavors of a place.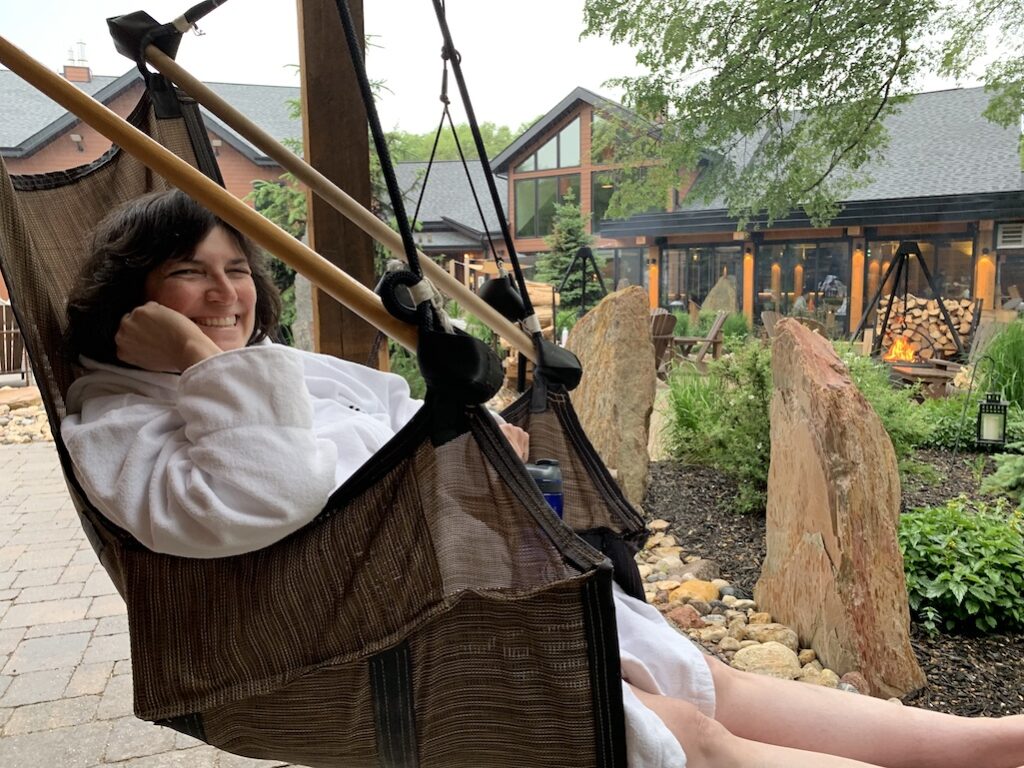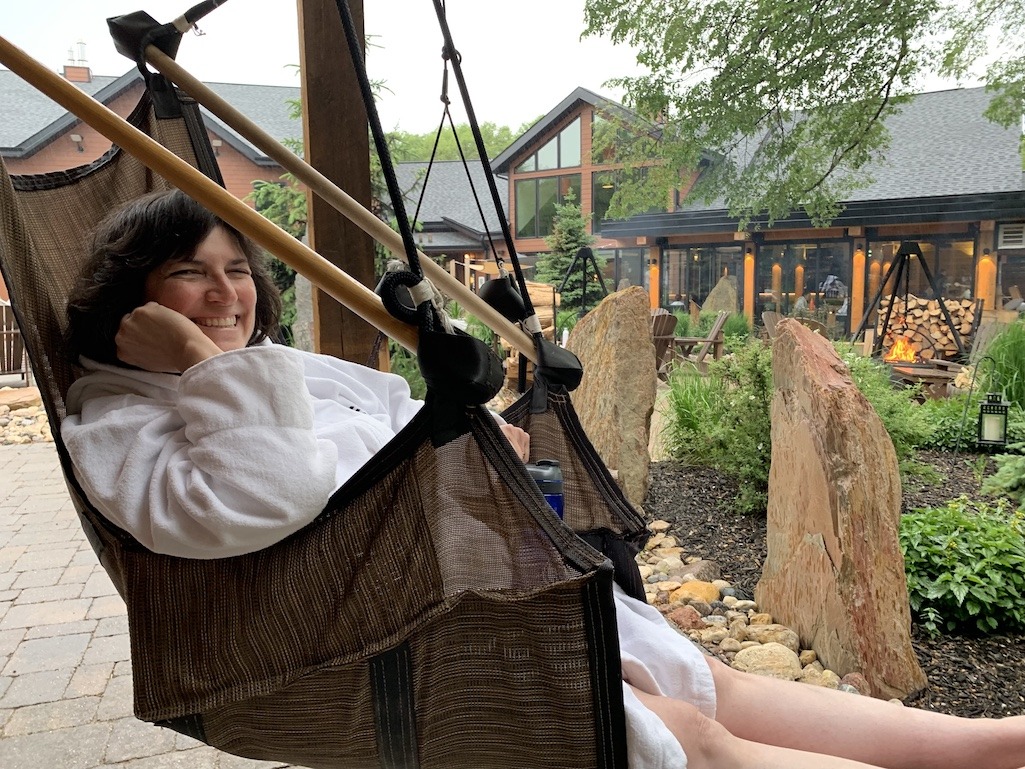 5. Give Yourself Time To Breathe
Even once we master Deliciously Mindful Travel, we can fall back into our old habits of trying to see and do everything. FOMO (fear of missing out) overtakes us and we begin rushing from one hidden gem to another. We have to accept the fact that in order to go deep, we may not be able to go too wide. And, that's okay. The thrill of discovery is sweetened when we appreciate how wonderful an experience is while we are experiencing it, not worrying about the next wonderful experience.
It can be difficult to start, but it's important to give yourself permission to go slow. Enjoy the moment, each moment, for what it gives you, and what you give back. Help yourself by taking just a few minutes to stand or sit somewhere that you can see everything that's going on around you, the beauty or history, the people or landscape, and just breathe it all in. There is nowhere better than where you are. There is nothing you are missing out on if you are fully immersed in what you are experiencing. Allow yourself the luxury of time, time to just relax and be.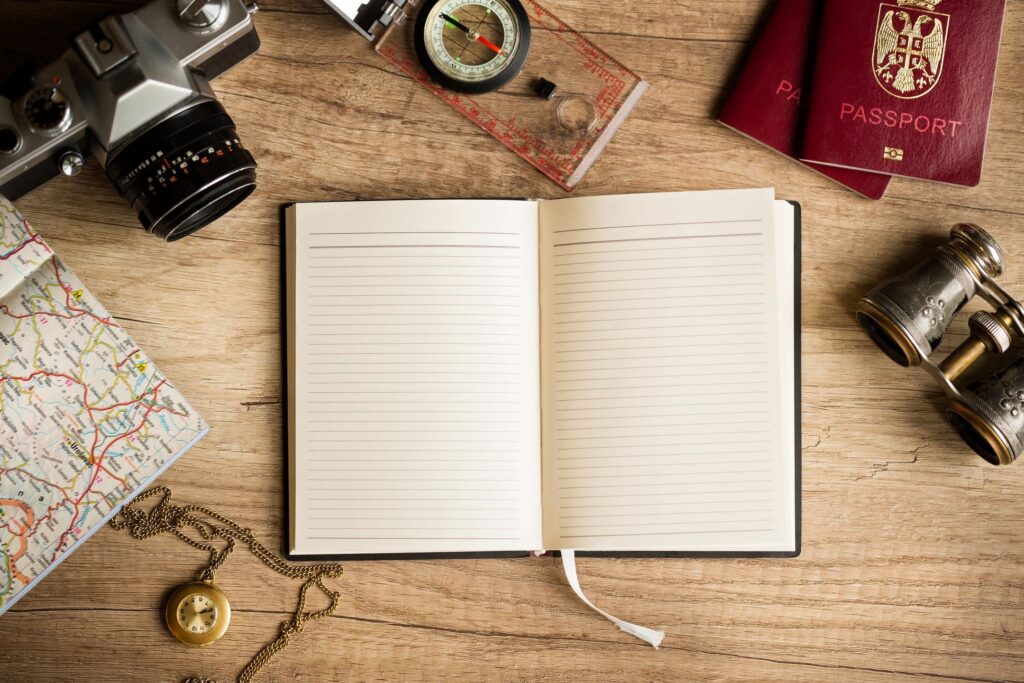 Where Will You Go Next?
So, now that you have a better understanding of what we mean by Deliciously Mindful Travel, we hope that it appeals to your sense of adventure as well as your ideas of personal satisfaction. We have begun exploring the roads less traveled, and they truly do make all the difference. We feel good about traveling and hope that we provide as much benefit to the places we explore as they give to us.
We hope you follow us on our journeys. We promise to share stories, recipes, and recommendations that you can use to help you discover your own favorite roads less traveled.
So, that just leaves us with one last question. Where will you go next?
We can't wait to hear your answers and to explore more Deliciously Mindful Travel with you.