Many travelers seek large cities like Paris, Rome, or London when deciding where to travel. While we love exploring and experiencing these large cities, we also enjoy spending time in the smaller towns too.
Our recent visit to France had us trekking through the southwest region of the Midi-Pyrénées.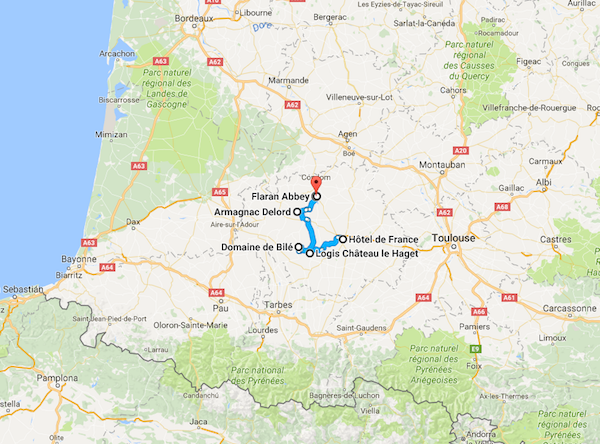 After tasting our way around Toulouse we headed off to the Gers region in the southwest of France. We always love traveling through France. It's easy and affordable to rent a car and travel throughout the countryside discovering lovely local restaurants, foods, and wine. We also find it relaxing and inspiring. There are fewer people so we can spend more time meeting the locals and really experiencing the region.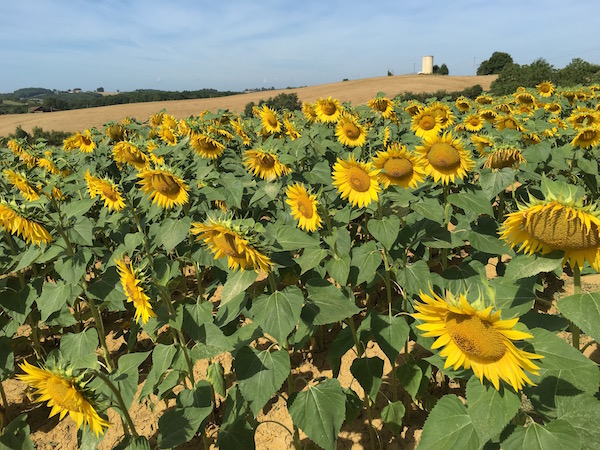 In Gers, you will feel immediately welcome so you will enjoy the seasons no matter when you visit.
What you'll first notice about the Gers region are the rolling hills, which are perfect for wine production, raising ducks, and the ever-present sunflower fields.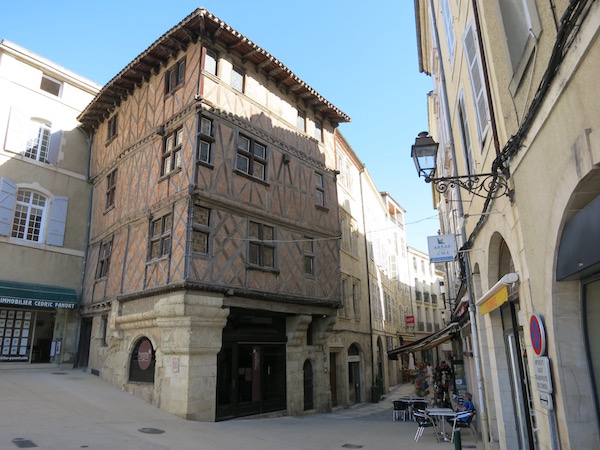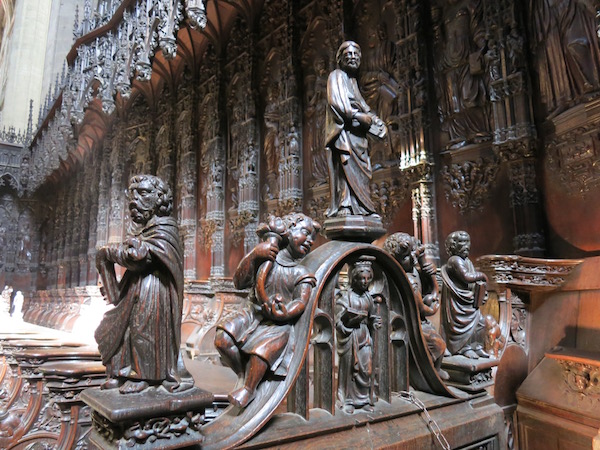 We started our journey in Auch. First of all, you'll want to stop at the tourism office to pick up maps and check out everything that's going on in town. It's right across from the UNESCO listed world heritage site Cathedral of Saint-Marie in the main square. The Cathedral, as part of the Santiago de Compostela pilgrim routes in France, is a treasure.
Most noteworthy are the beautiful stained glass windows by Arnaut de Moles and the 1,500 wood carvings in the stalls reserved for the archbishop and the count. Because of their intricate and unique nature, you will not want to miss them.  Also, you'll want to see if you're lucky enough to visit when there's a concert on the "great organ," which was commissioned by Napoleon III.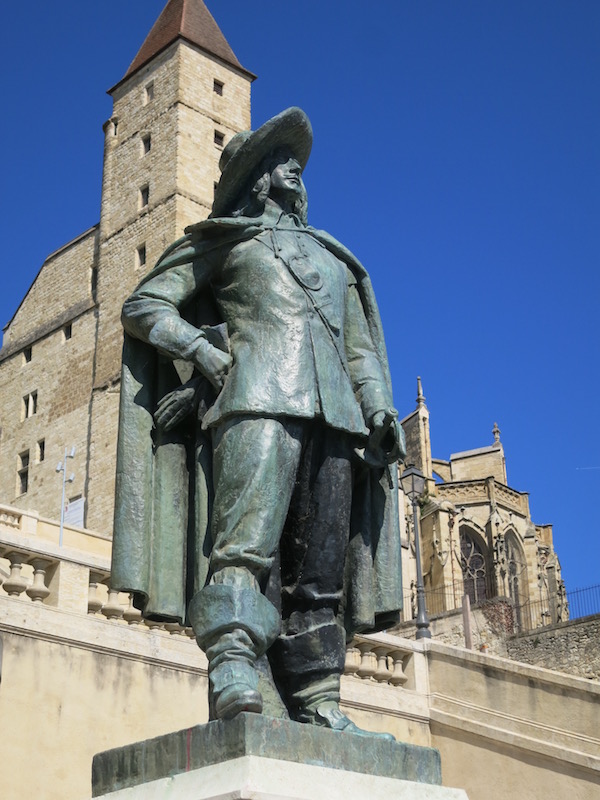 Throughout Gers, you will experience the feeling of D'Artagnan, the legendary Captain romanticized in The Three Musketeers. It's the "all for one, and one for all" spirit that will keep you exploring Auch. Most of all, take time to walk down the Great Staircase and enjoy wonderful views of the Gers Valley.
The nearby Musee des Jacobins and the Tour d'Armagnac are both historical landmarks, especially relevant in that they offer more insights into Auch.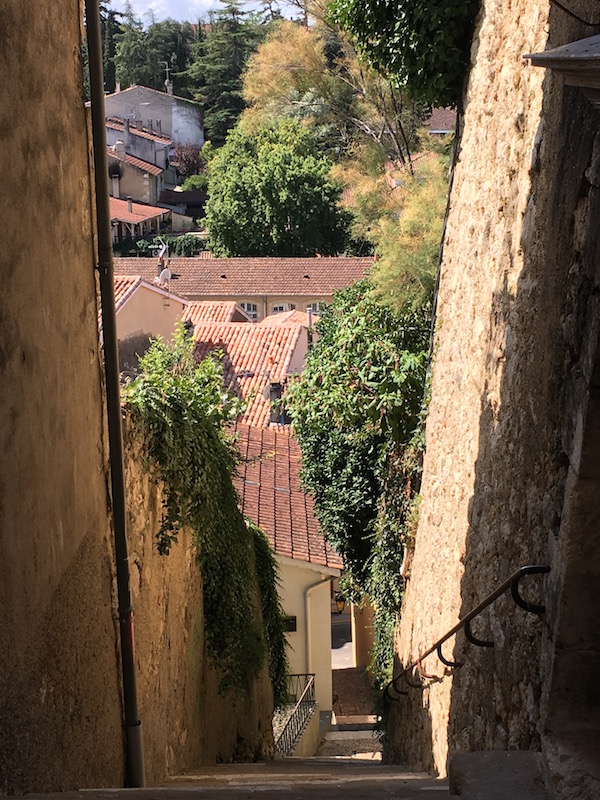 While you're up on the top of the hill, imagine the villagers walking up and down the stairs carrying water to their homes and businesses. It seems they would want to eat lots of great food because of their daily activity. For us, doing just a little of that climbing was a way to not only see the sights but also work up an appetite for all the tasty food to come.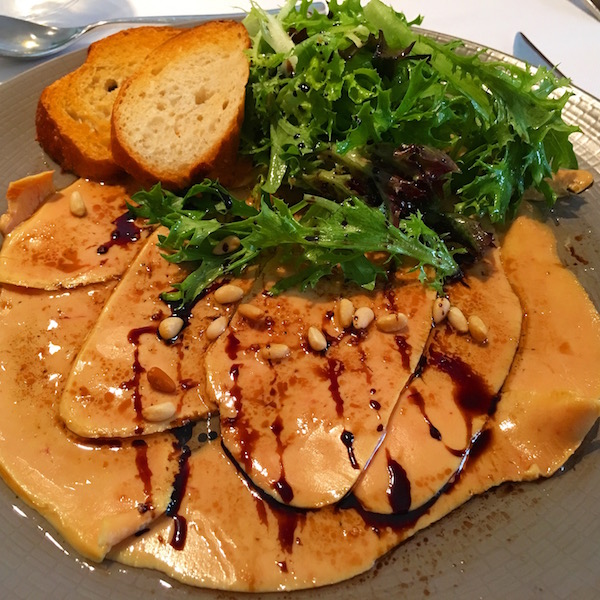 After a tour of the town head back to the city centre where you will discover the Hotel de France. We had our lunch there and sampled local sliced foie gras dressed with aged balsamic vinegar and pine nuts, and noteworthy local wines. We finished with the largest and most scrumptious Baked Alaska we've ever had.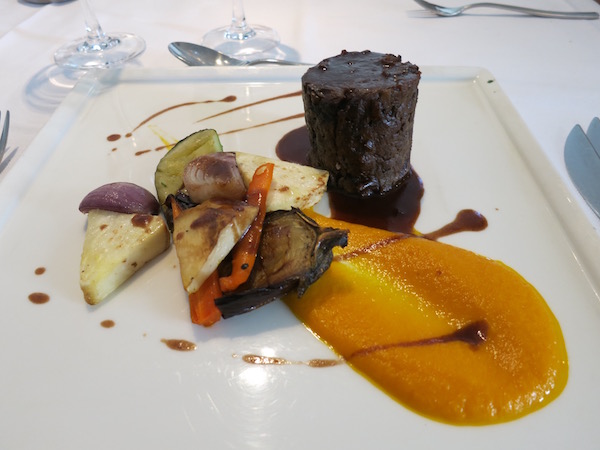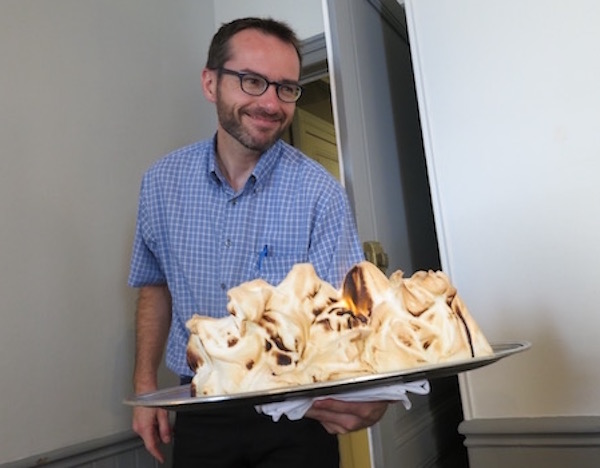 What a way to make a lasting impression! Onward to more of Gers!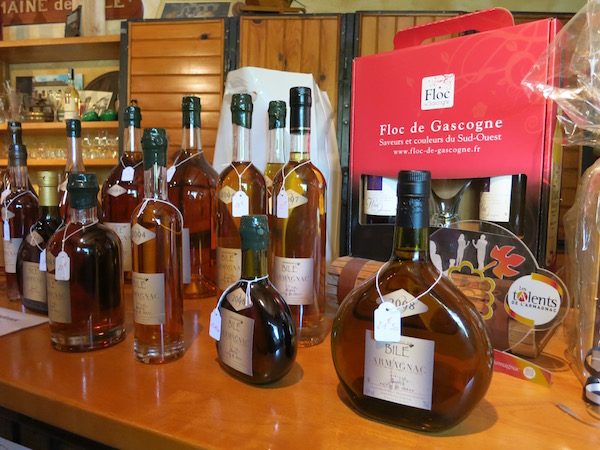 Our next stop was a visit to the estate Domaine de Bilé for a tasting of the region's world-famous brandy – Armagnac. The Vedove family has been creating award-winning fine brandy for over 40 years. While they are how in their 3rd generation, you can visit their facilities for a tasting and education to learn how they produce Armagnac.
The Gascony region is the only place that produces Armagnac. Unlike the large production of Cognac, smaller producers traditionally make Armagnac. Also, Armagnac is distilled only once, thus producing a more flavorful spirit.
You can also taste Floc de Gascogne, which is a combination of fresh grape juice and Armagnac. Made with either red or white grapes it's a perfect accompaniment with dessert, chocolates, or fruits.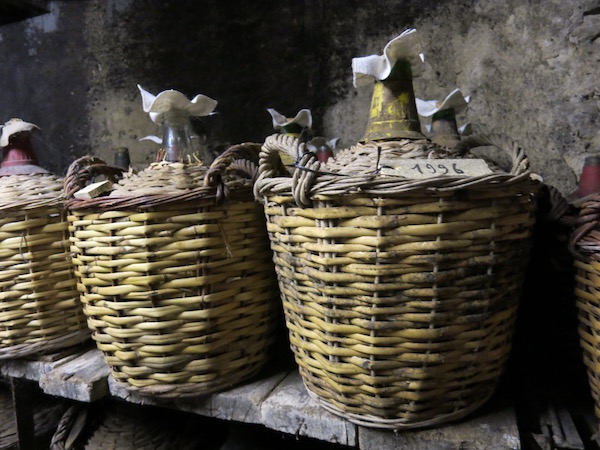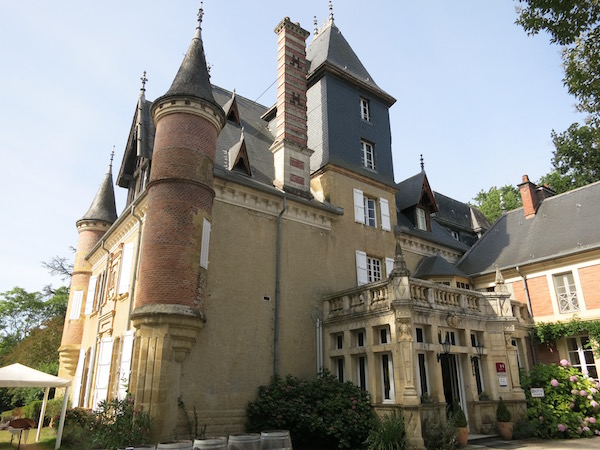 Eager for a place to rest our heads after indulging in so much delicious food and wine, we headed to Chateaux Le Haget in Montesquiou a short drive away. You'll fall in love with this 19th chateaux the moment you lay eyes on it.
Its 10 rooms all have unique character and authenticity. We enjoyed the quiet of the countryside along with the modern amenities like wi-fi, a swimming pool, and delicious breakfast served outside. Families are welcome and the hotel has hosted many weddings and anniversary celebrations on its romantic grounds.
Chateaux Le Haget is also a wonderful place to stay if you're visiting nearby Marciac for the Jazz Festival. Be sure to read our post on the Magical Marciac Jazz Festival if you're a music lover.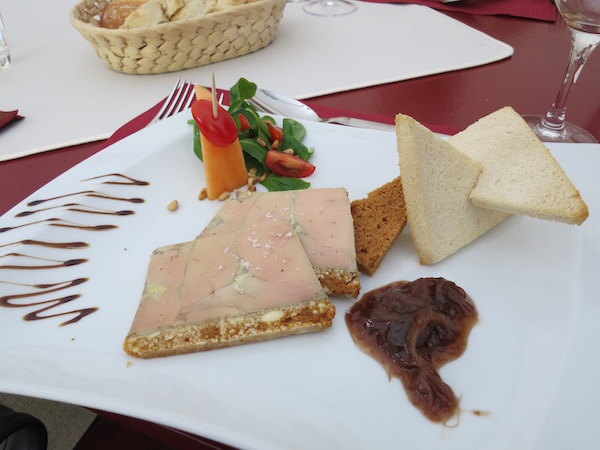 The hotel also has an adjoining restaurant where Chef Marc Passera serves up regional specialties. Duck pate with fig jam and roasted duck with seasonal vegetables was the perfectly prepared dishes on our plates.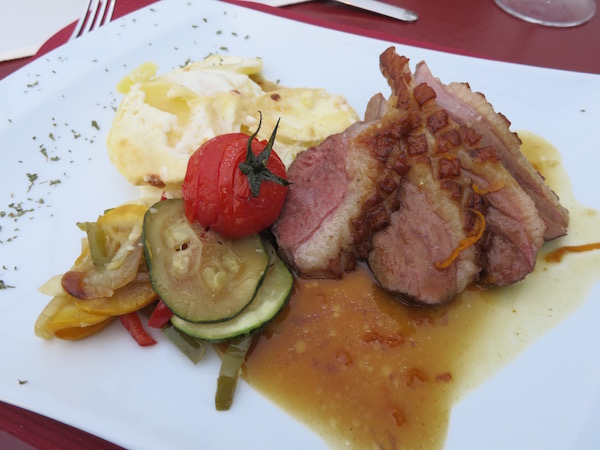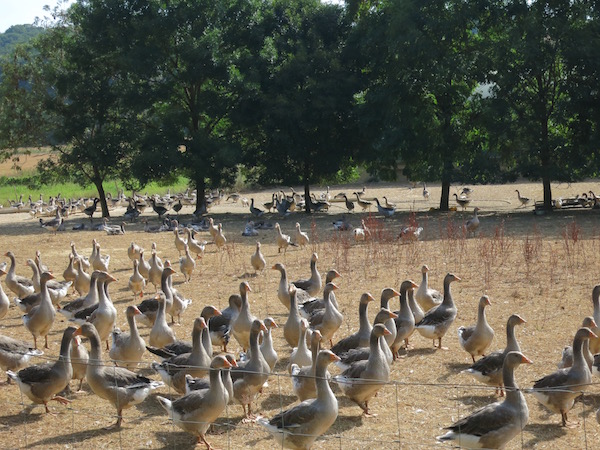 At a nearby duck farm we saw the animals were treated humanely and with much respect.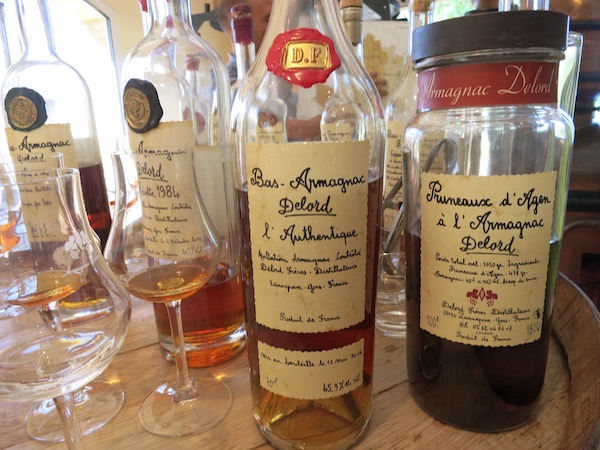 The next day we headed to the small town of Lannepax for another Armagnac tasting at Armagnac Delord. Each Armagnac is unique and must be tried. The Delord Family has been producing fine Armagnac for four generations. You can view the alambic or still that Propser Delord carried from farm to farm in Gascony, which he used to transform white wine into Armagnac.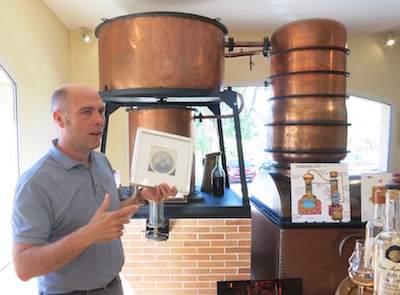 We learned the proper way to pour the Armagnac into a glass, preferably a snifter. Next, you wrap your hands around the glass and cover the glass to compress the vapors. Finally, you swirl the liquid around and then bring the glass to your nose releasing your hands from the top. Consequently, the aroma is breathtaking.
We were pleased to learn that Delord Armagnac has quite an extensive distribution network in the U.S.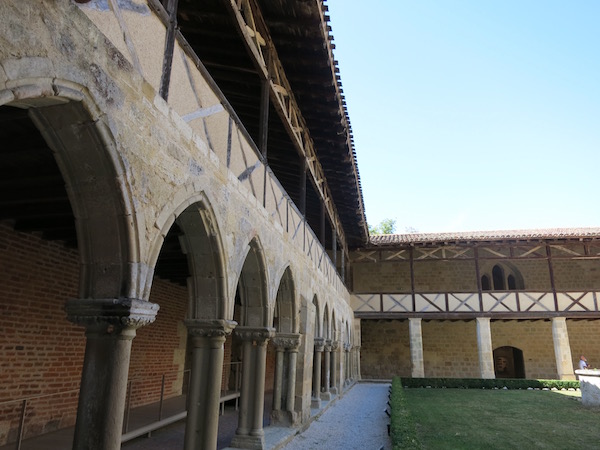 After our visit at Delords's, we made our way to the Flaran Abbey. It was such a pleasure to drive through the valleys seeing all the sunflowers, farms, and vineyards along the way.
You'll want to leave plenty of time to explore the grounds of Flaran Abbey. It is one of the best-preserved abbeys in southwest France. Wander through the gardens, the church, and the Simonow art collection. The permanent exhibit features European Masters from the 16th to 20th centuries.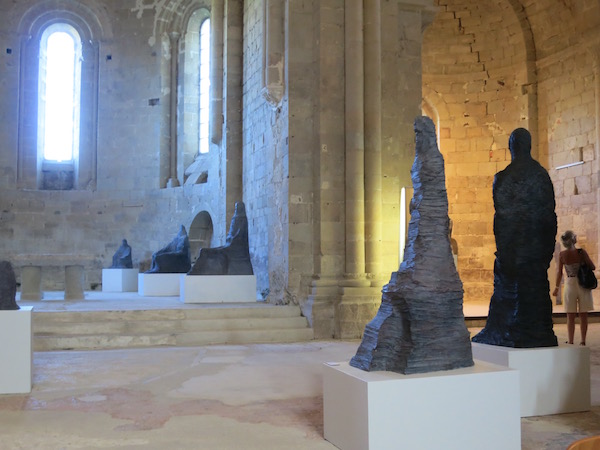 If you're looking for another place to stay in the region, Ferm de Flaran is a quaint hotel and restaurant along the route.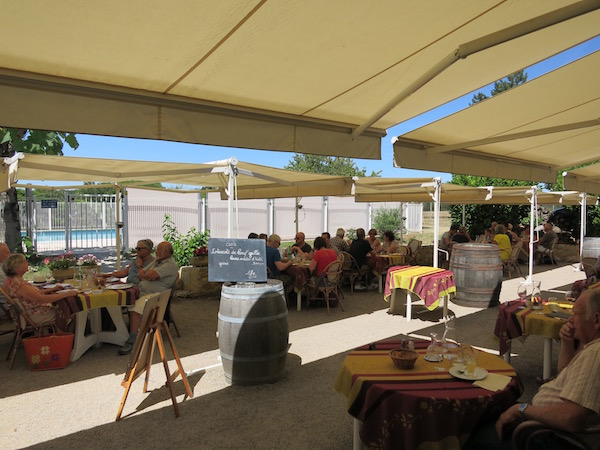 Both locals and travelers stop at Ferme de Flaran for respite. The restaurant offers seasonal country cooking. Chef Gerard Tete uses local ingredients to craft his dishes, and he often chooses fresh produce from his own garden out back.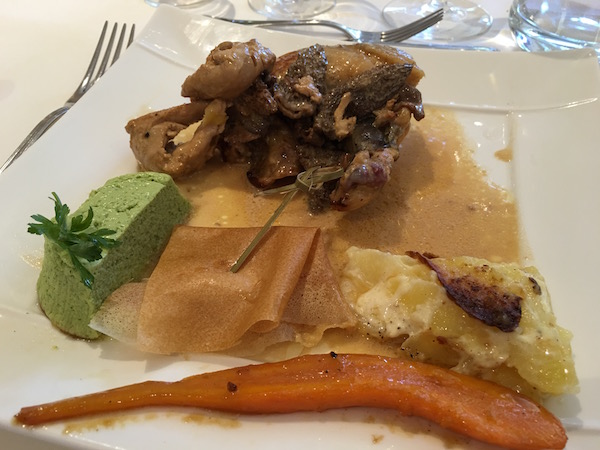 You can expect fresh mushrooms, duck and more to be expertly prepared. Although the restaurant produces elegant cuisine, you'll find the atmosphere very relaxed and friendly. We saw many folks, some of whom were guests at the hotel, and their children having wonderful family meals.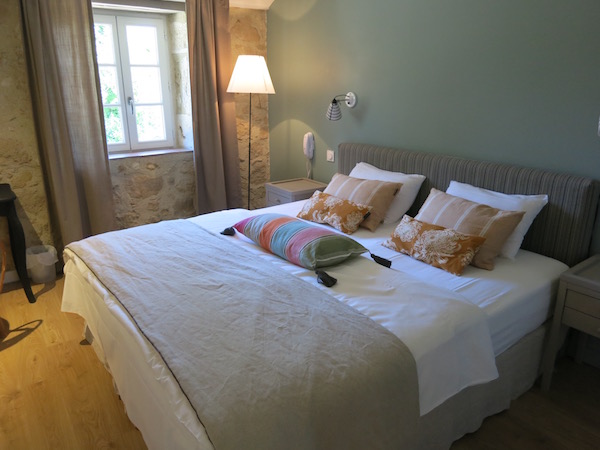 Although we didn't stay at the hotel, we took a peek at some of the accommodations. Many rooms are newly remodeled and are comfortable, well-appointed, and lovely. The hotel has a large swimming pool, parking, and free Wi-Fi. The room rates are very reasonable and for a small up-charge, you can include buffet breakfast and lunch or dinner.
Explore Gers
This is just a taste of what there is to explore in the Gers region of France. Gers is a short trip from Toulouse or Bordeaux. Air France provides many flight options from the U.S. and Europe to the region. We flew direct from Chicago to Paris and then took a short flight to Toulouse to begin our trip.
If this post leaves you yearning for more Gers culinary delights check out this short video below:

Thank you to Atout France for hosting us during our trip to the Midi-Pyrénées. We were not financially compensated. As always all opinions are our own and reflect our experiences.
To learn more about the region or to make travel plans please visit tourisme-gers.com for all the details.
THE QUICK BITE: If you're looking to explore more of France look to Gers, the heart of the Gascony region in the south west of France.