Eggplant Parmesan is total comfort food. It's delicious and flexible. There are lots of different ways to make this wonderful Italian dish.
You can bake eggplant parmesan in the oven for a baked eggplant parmesan casserole.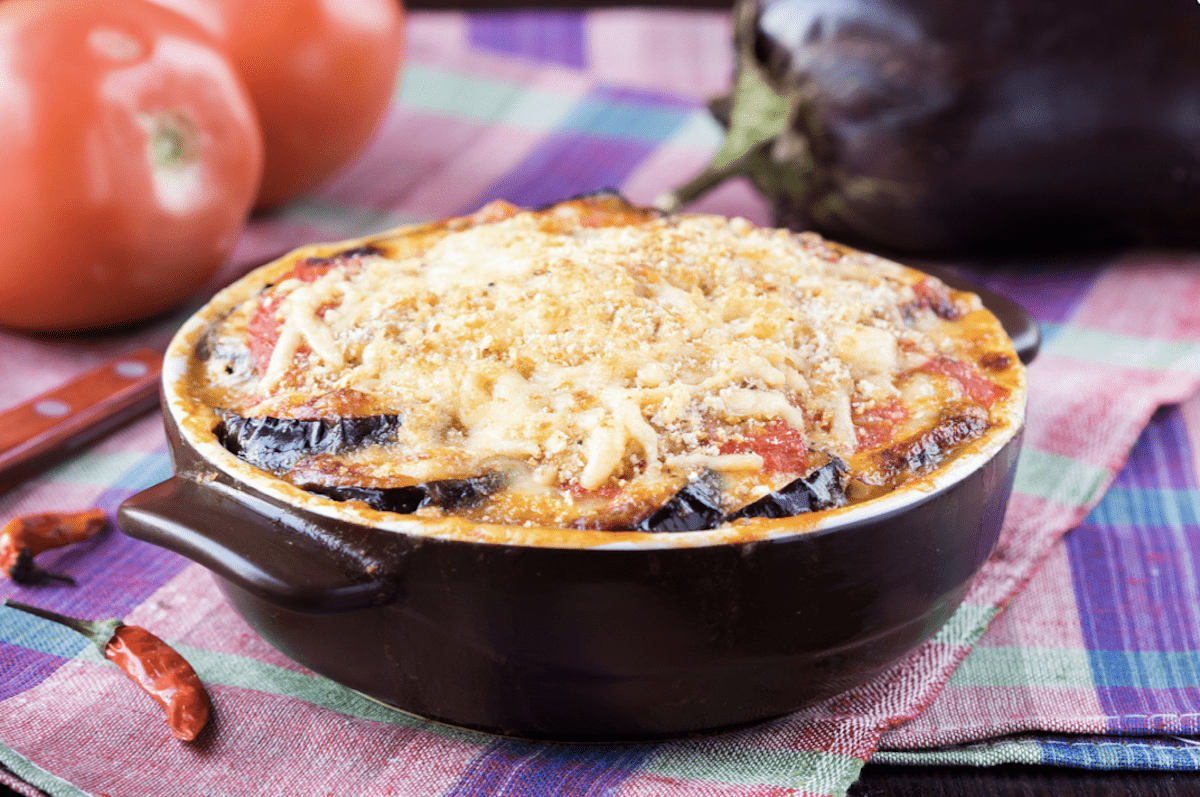 You can make parmesan eggplant stacks using breaded eggplant.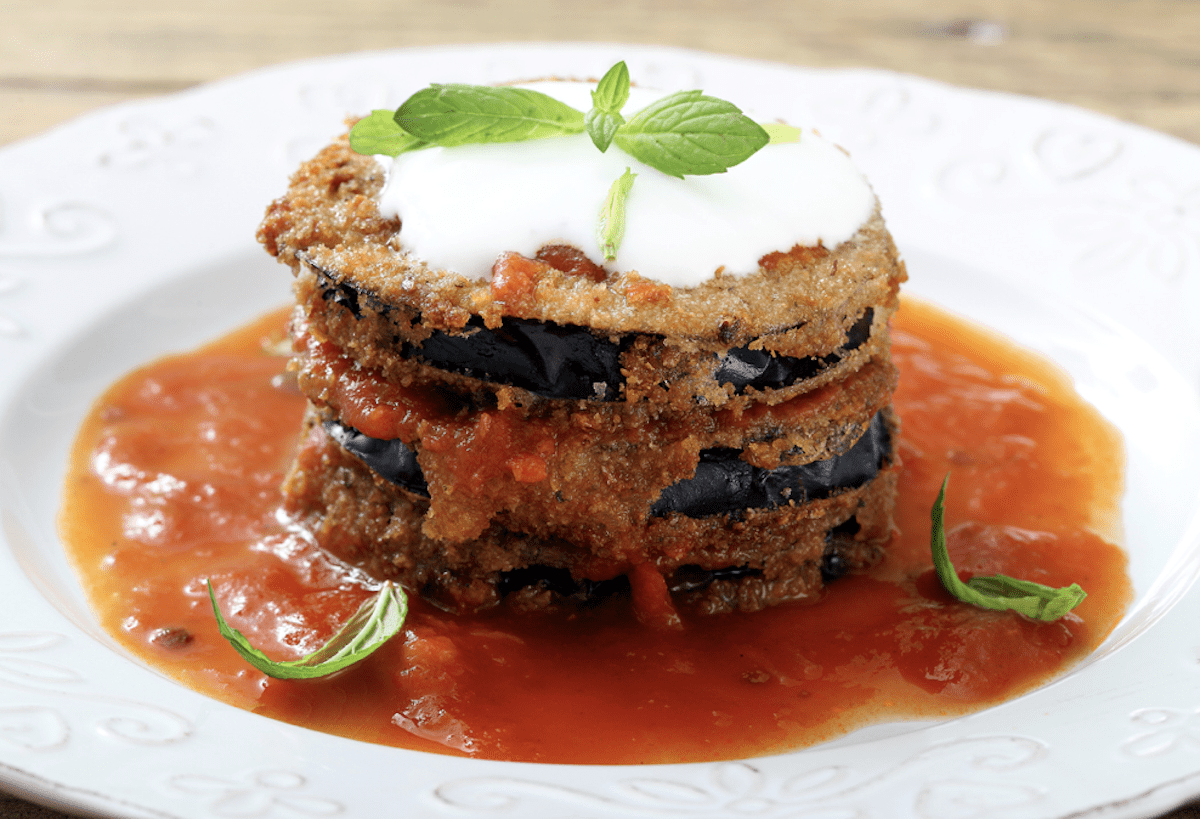 Or if you're looking for something with fewer calories, you can grill the eggplant.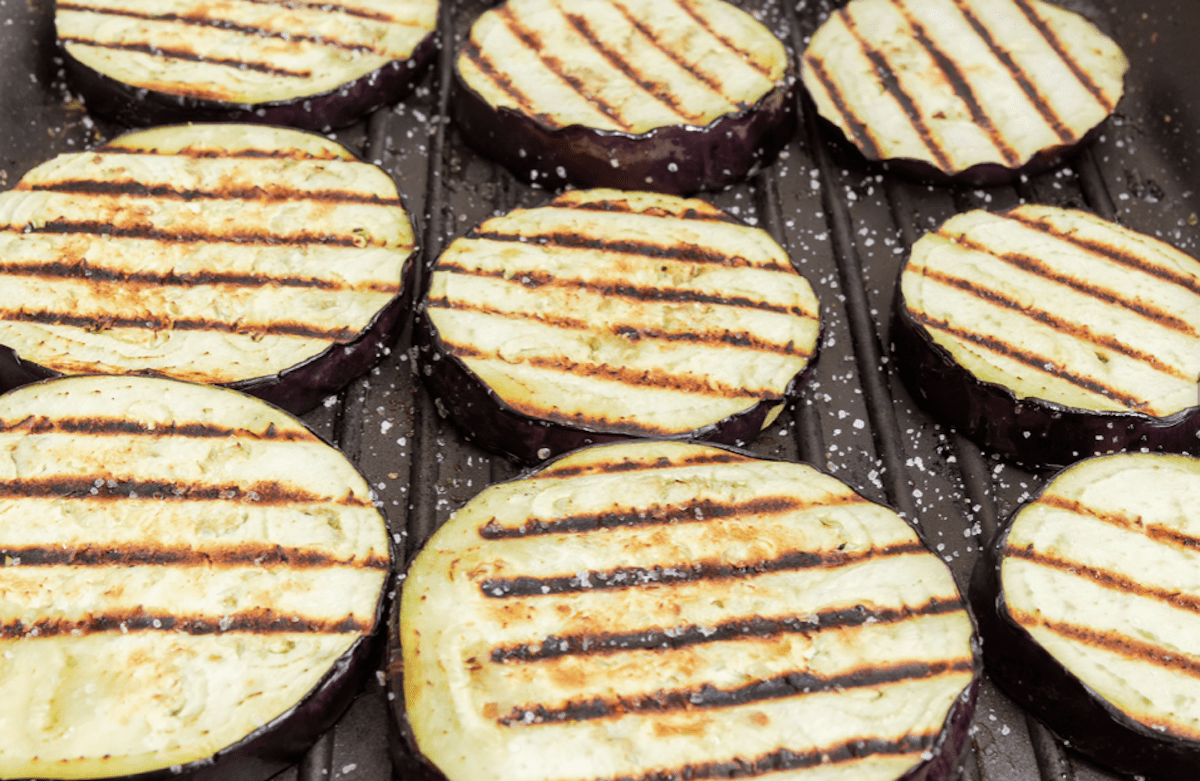 You can make baked eggplant stacks without using breaded eggplant and just sprinkle some cheese for a lighter version too.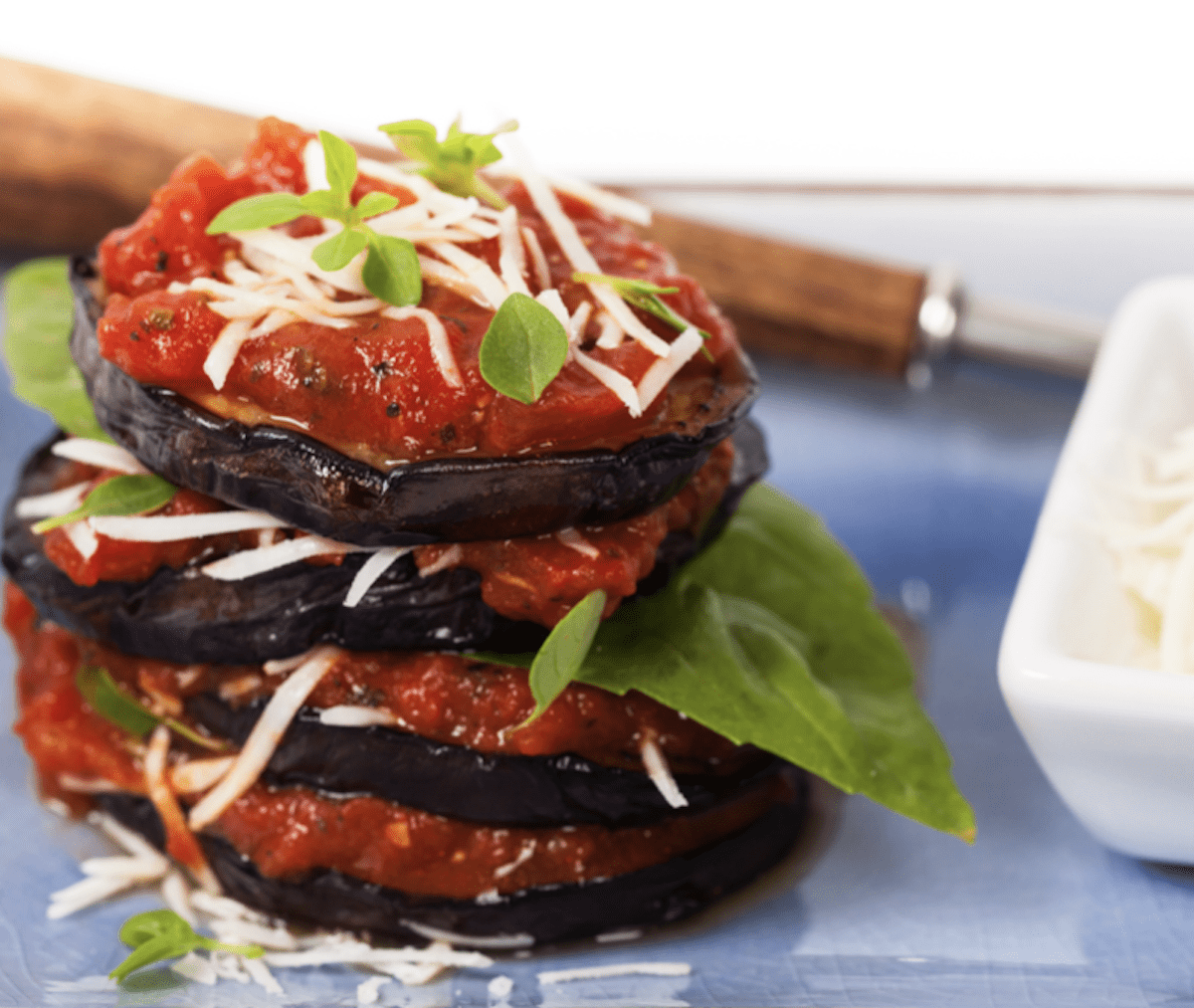 You can make an easy eggplant parmesan recipe with just a few ingredients like mozzarella and parmesan cheese and a prepared marinara sauce.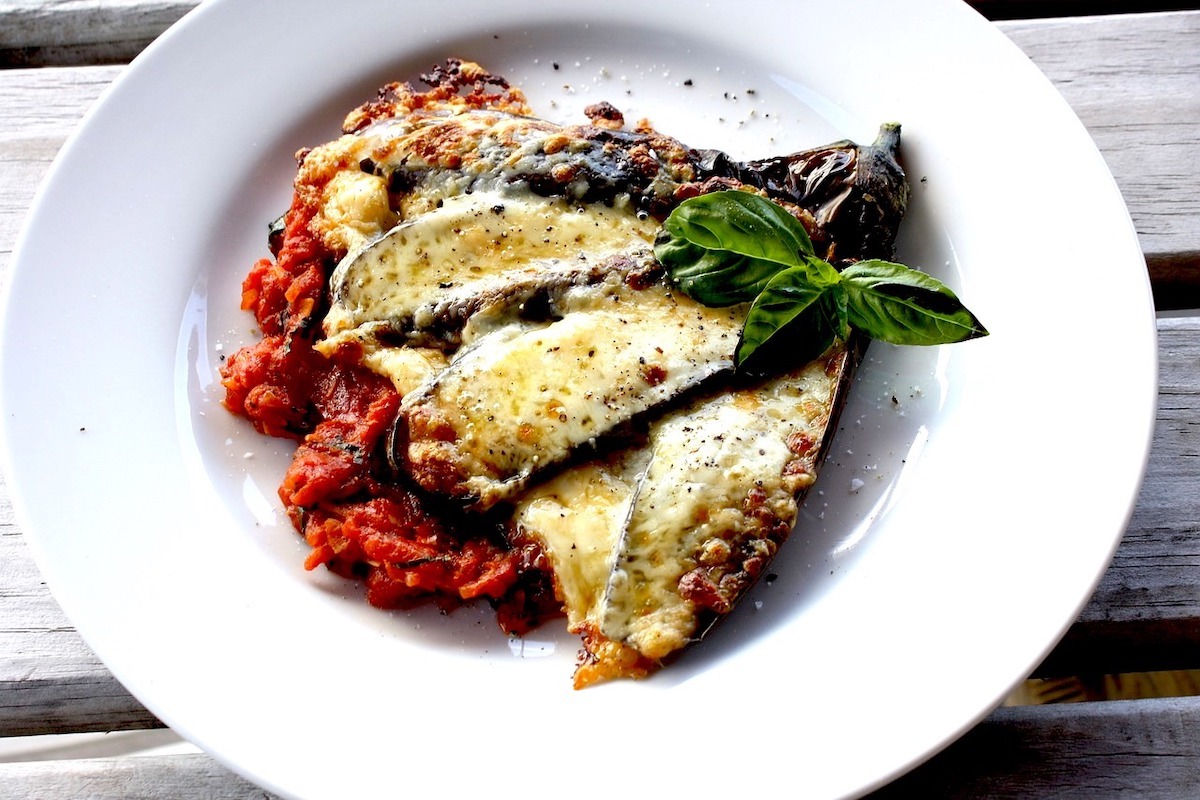 Or you can go all out baking eggplant parmesan casserole in your oven.
Our easy eggplant parmesan recipe gives you plenty of options. We love eggplant recipes that provide some ideas and then let you put your own spin on it. So that's what we're offering you here.
Easy Eggplant Parmesan
You can pan-fry the eggplant breaded or not, grill it, or bake it in the oven. This is one of the most flexible eggplant recipes we know so make it the way you like best. We'll show you the traditional method and you can take it from there.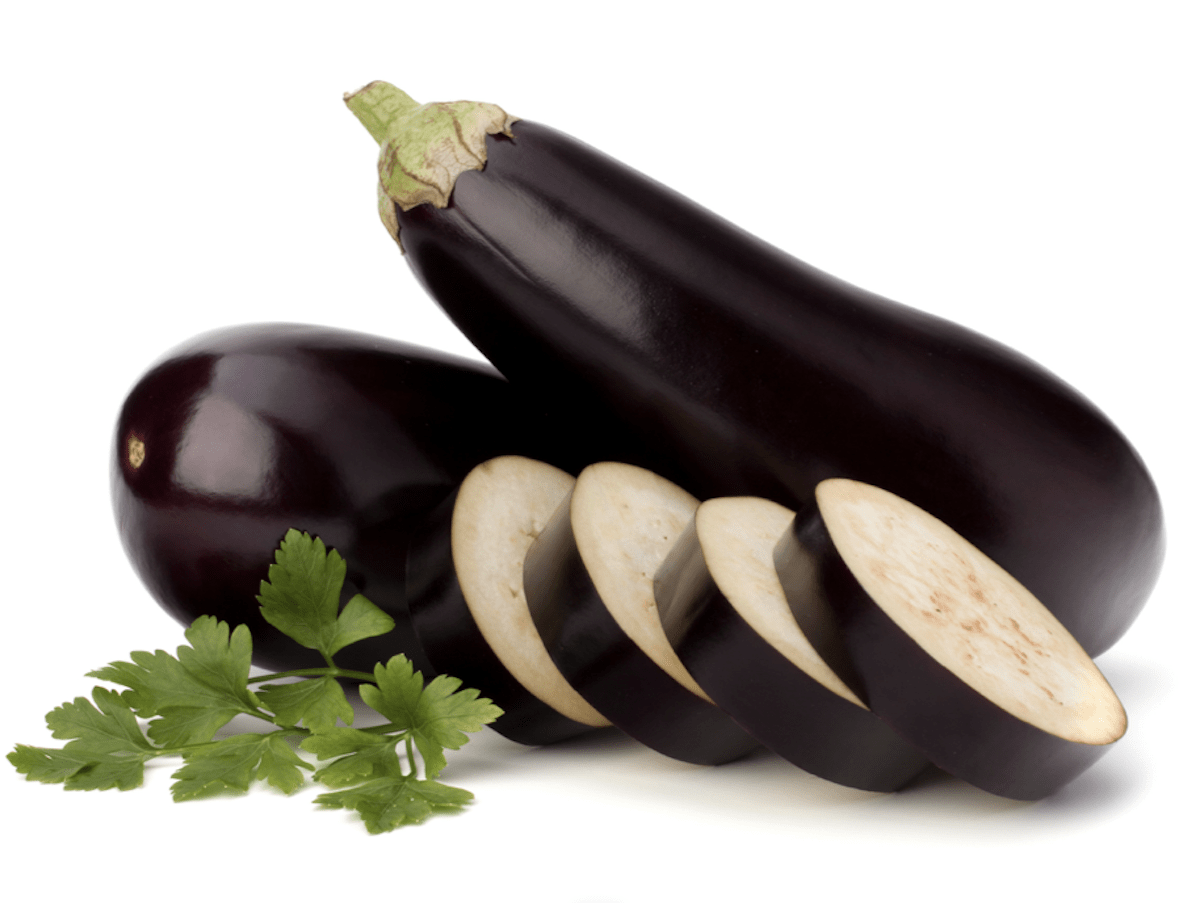 Ingredients
1 large eggplant, sliced into rounds about 1/2 inch thick
1 cup bread crumbs, plain or Italian spices. If you like extra crispy, use Panko bread crumbs. You can also add your own spices like mixed Italian herbs or basil, oregano, and garlic.
2 eggs, beaten
Marinara sauce of your choice
1-2 cups mozzarella cheese, shredded or fresh mozzarella, sliced
1/2 cup grated or shredded Parmesan cheese
Salt for sweating eggplant
Salt and pepper to taste
Fresh herbs for garnish like basil or parsley, optional
Olive oil for pan-frying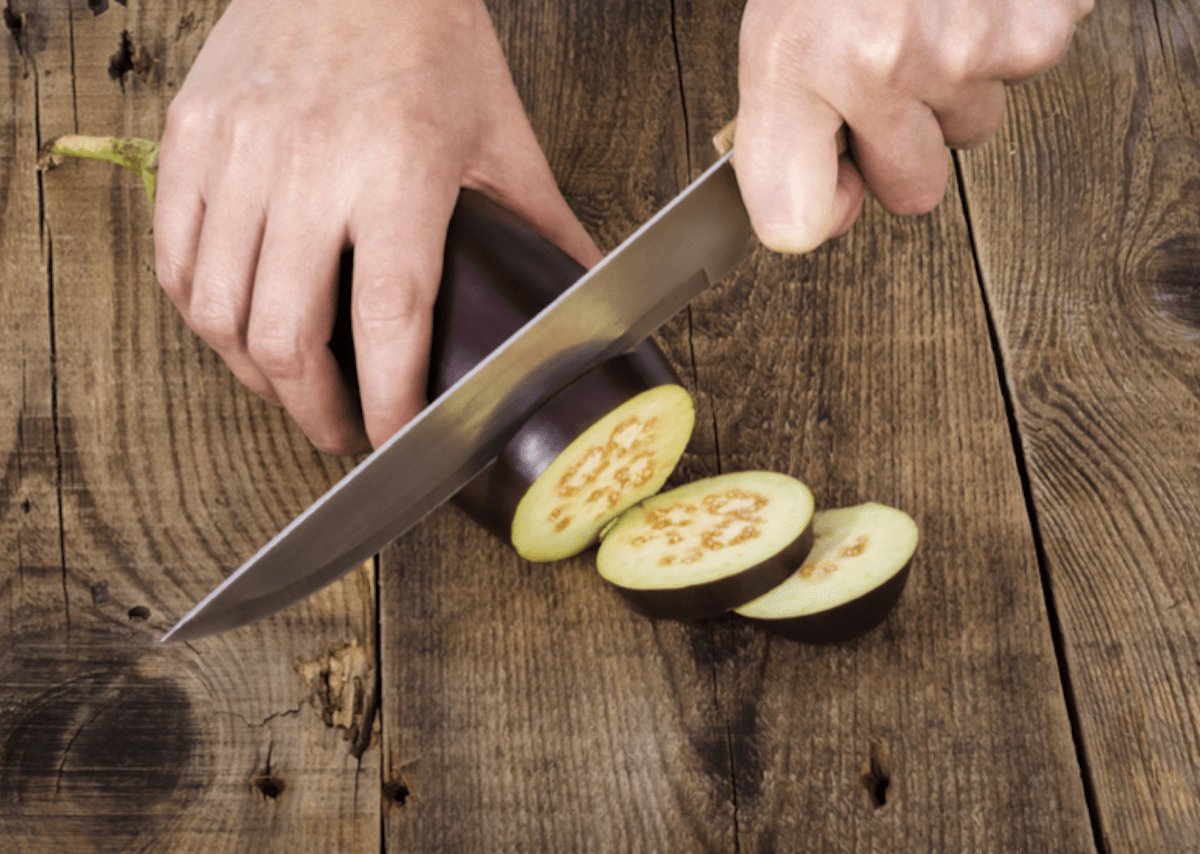 Directions
1. Slice eggplant into rounds. Sprinkle lots of salt on both sides of the eggplant and place on paper towels or in a colander. Let sit for 30-45 minutes to allow the salt to "sweat" the eggplant. When moisture has formed beads of liquid on the eggplant, rinse and dry.
2. Heat oil about 1/4 inch deep in a large skillet over medium
3. Put Parmesan cheese into breadcrumbs and mix until incorporated evenly
4. Place herbed breadcrumbs with Parmesan in one low bowl and beaten eggs into another.
5. Dredge eggplant slices first in the egg, then in the breadcrumbs to coat.
6. Heat oven to 350 degrees F.
7. Place breaded eggplant into pan and fry until soft and golden on each side, about 4 minutes each side.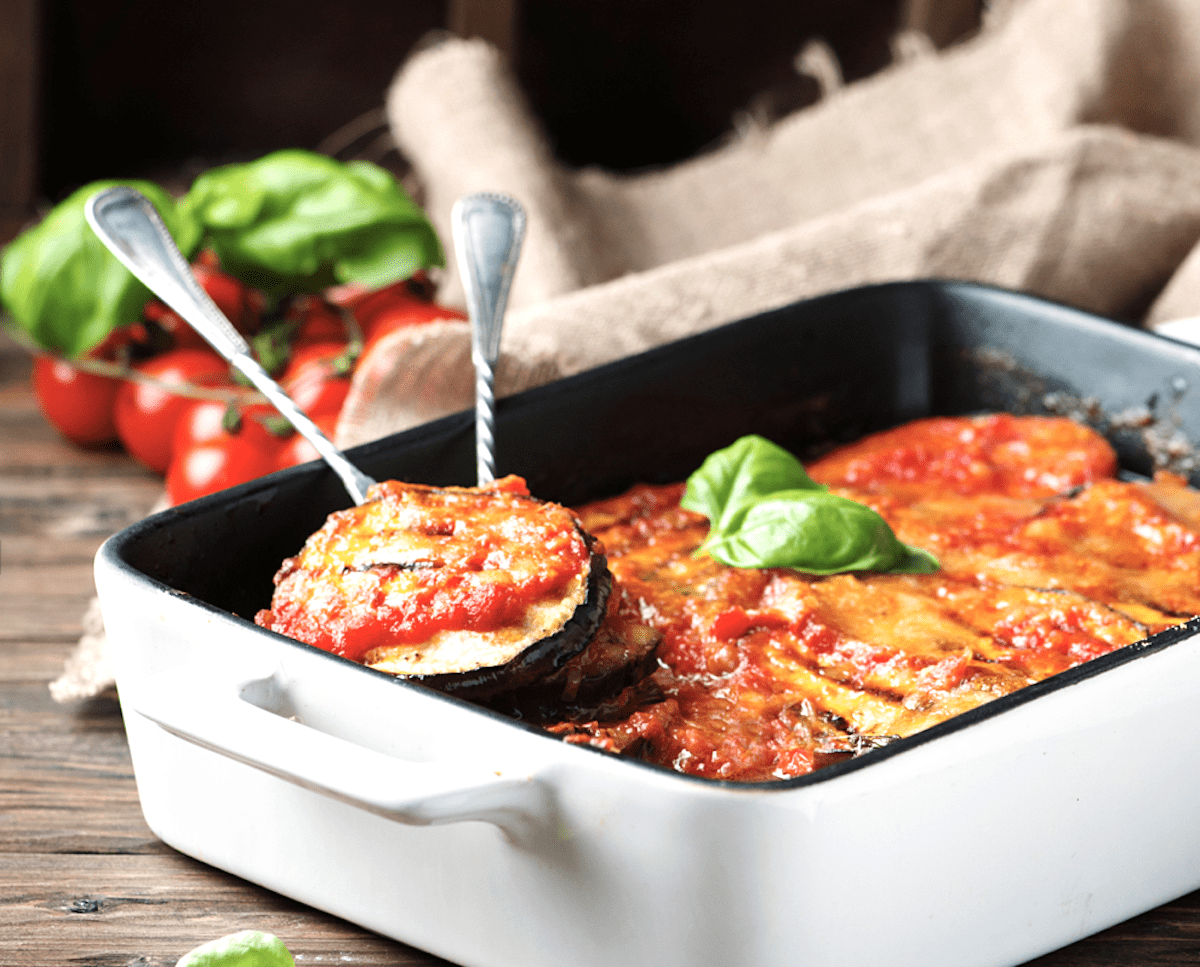 8. Drain the eggplant on paper towels then place them in one layer in a 9 x 13 baking dish.
9. Top the eggplant with marinara sauce.
10. Then sprinkle mozzarella cheese over the sauce.
11. If you have extra eggplant make a second layer and cover again with sauce and cheese.
12. Place in preheated oven and bake for 30 minutes or until cheese melts and gets some slightly browning bubbles.
Garnish if you like with fresh herbs and serve.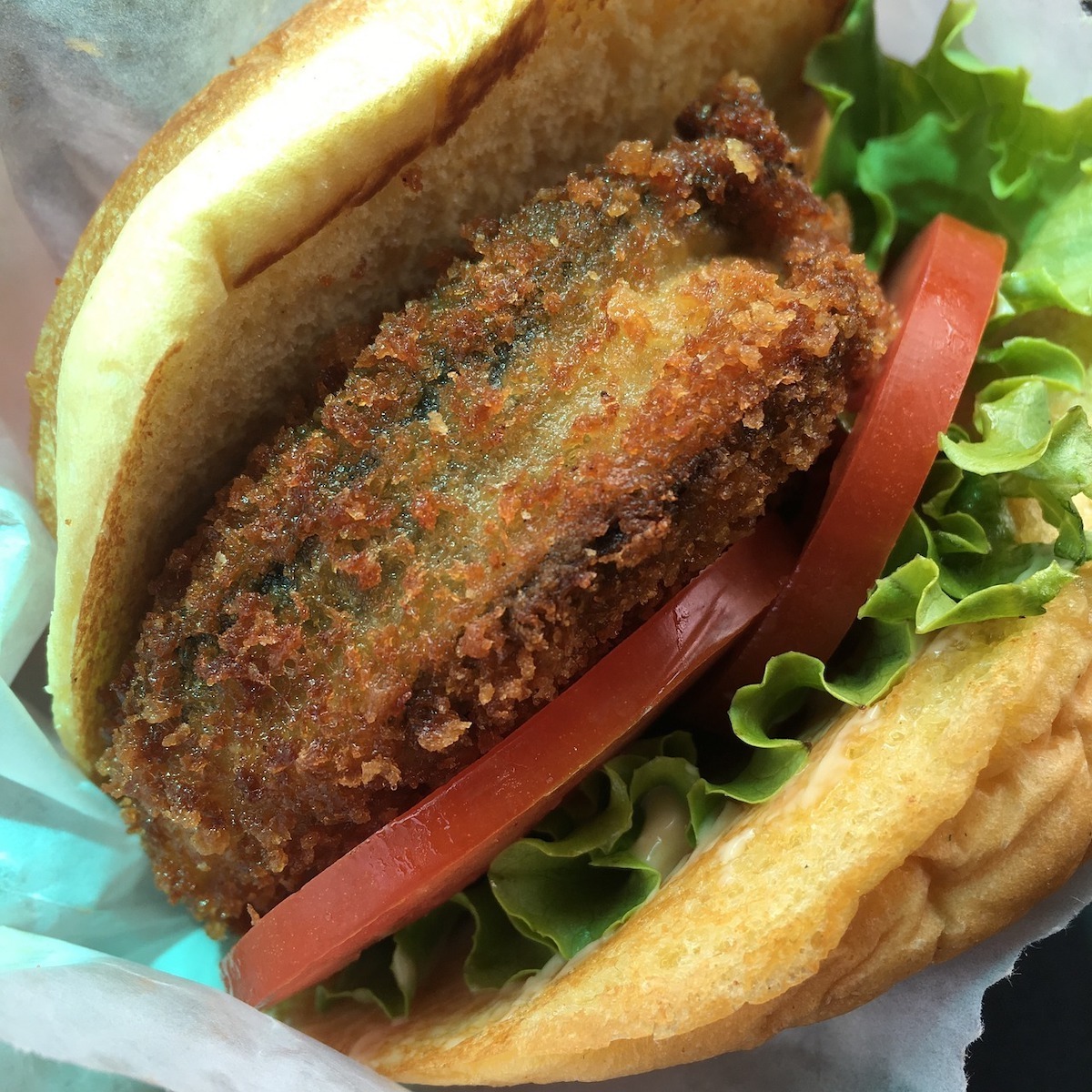 Have  Fun With Eggplant Recipes
If you want you can make eggplant stacks and rather than baking eggplant Parmesan casserole in the oven, you can use just melt some of the cheese in a toaster oven or microwave.  As mentioned, you can grill the eggplant rather than fry. Or use the eggplant to make an eggplant Parmesan sandwich or eggplant burger.  Have fun making this eggplant parmesan recipe however you like.
For other easy recipes check out our Keftedes Greek Meatballs or Vegetable Pasta Primavera.
Pin to your favorite recipe board on Pinterest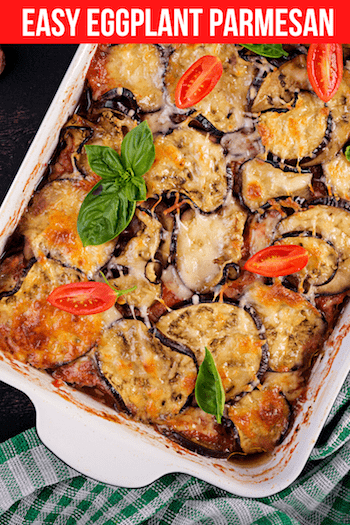 .