Keftedes is one of the all-time classic Greek recipes to make at home. Some families have a meatball recipe that has been passed down from generation to generation as ours has. Each generation may make adjustments to their recipe for Greek meatballs, such as changing the spices or the meats. Using different elements in the meatball recipe or adding different serving options.

Favorite Greek Recipes
In my family, we have made keftedes as comfort food. My dad usually makes it with beef or lamb or a combination of both. We make ours typically with turkey or chicken.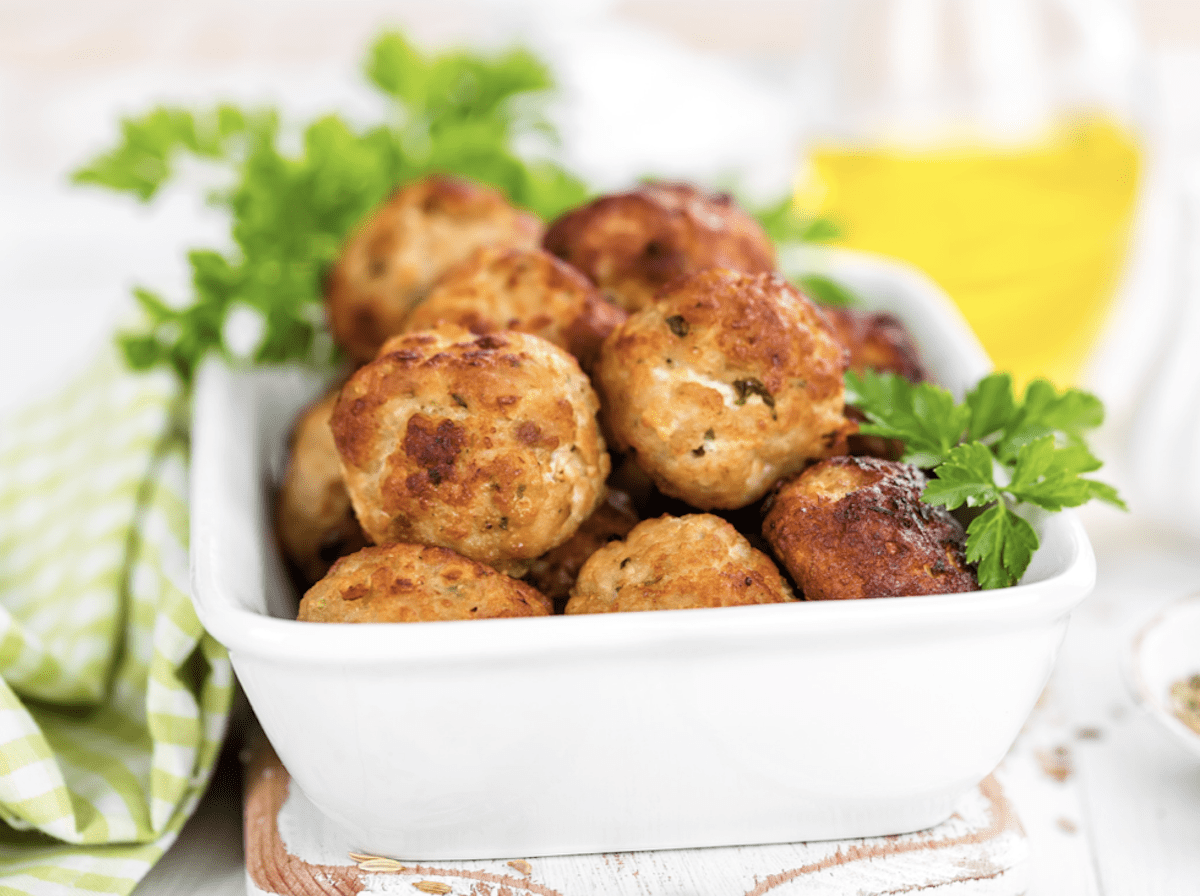 While our easy meatball recipe calls for pan-frying the meatballs in olive oil to get that nice crispy crust all around, we have made them in the past by cooking in the oven. You'll want to make the keftedes a little moister, but other than that, the recipe doesn't need much adjusting.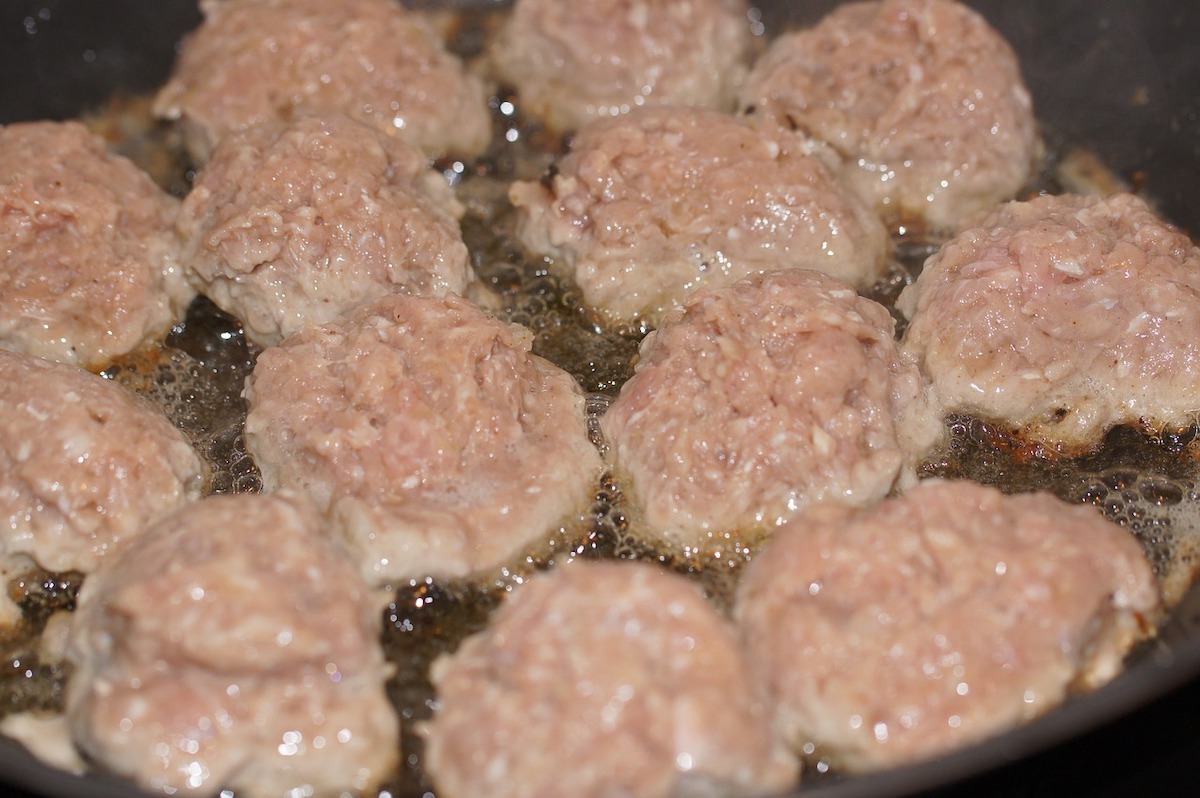 Flexible And Easy
As with all of our recipes, this easy meatball recipe lets you adjust to suit your taste. Our traditional meatball recipe uses lots of garlic and onion. When we cook the keftedes in the oil, some of the garlic and onion fall out into the oil. We then use this to make a nice sauce to stir into some angel hair pasta, which we serve with our Greek meatballs. We top it off with shredded parmesan and it's just divine.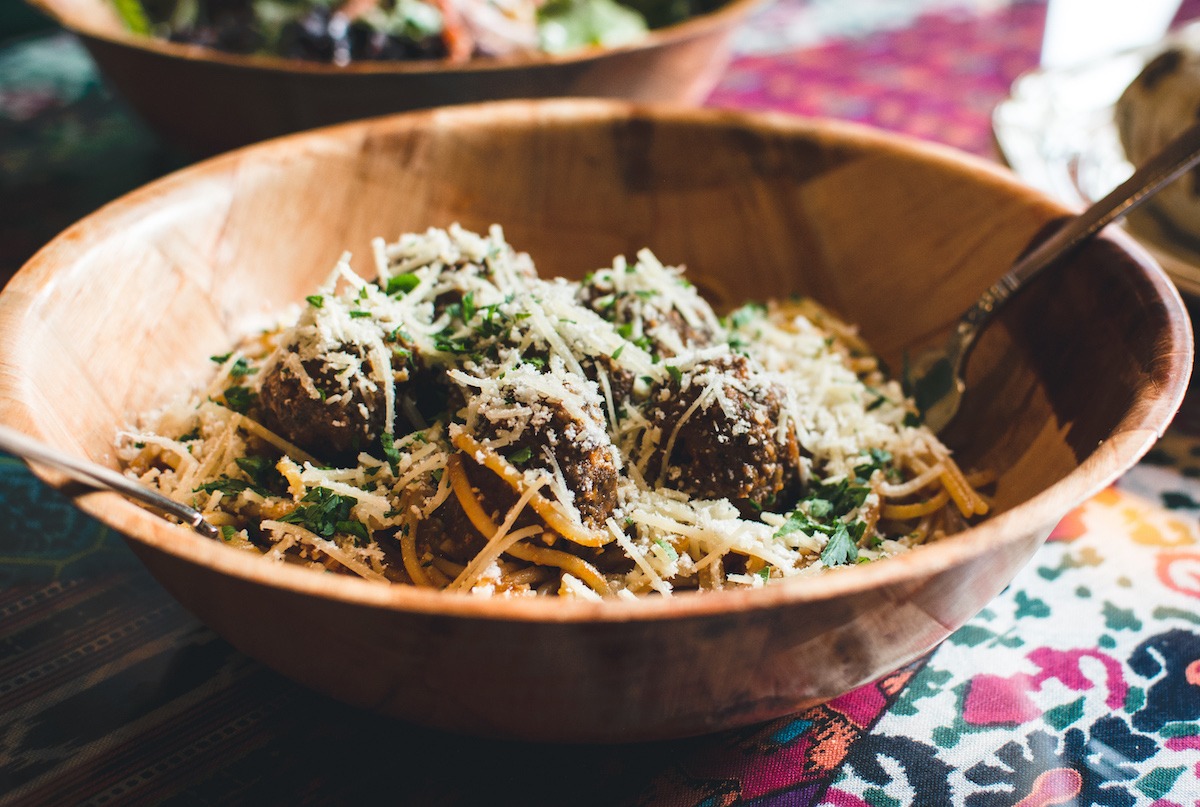 Greeks love French fries, so its no wonder that many people serve their keftedes with those on the side.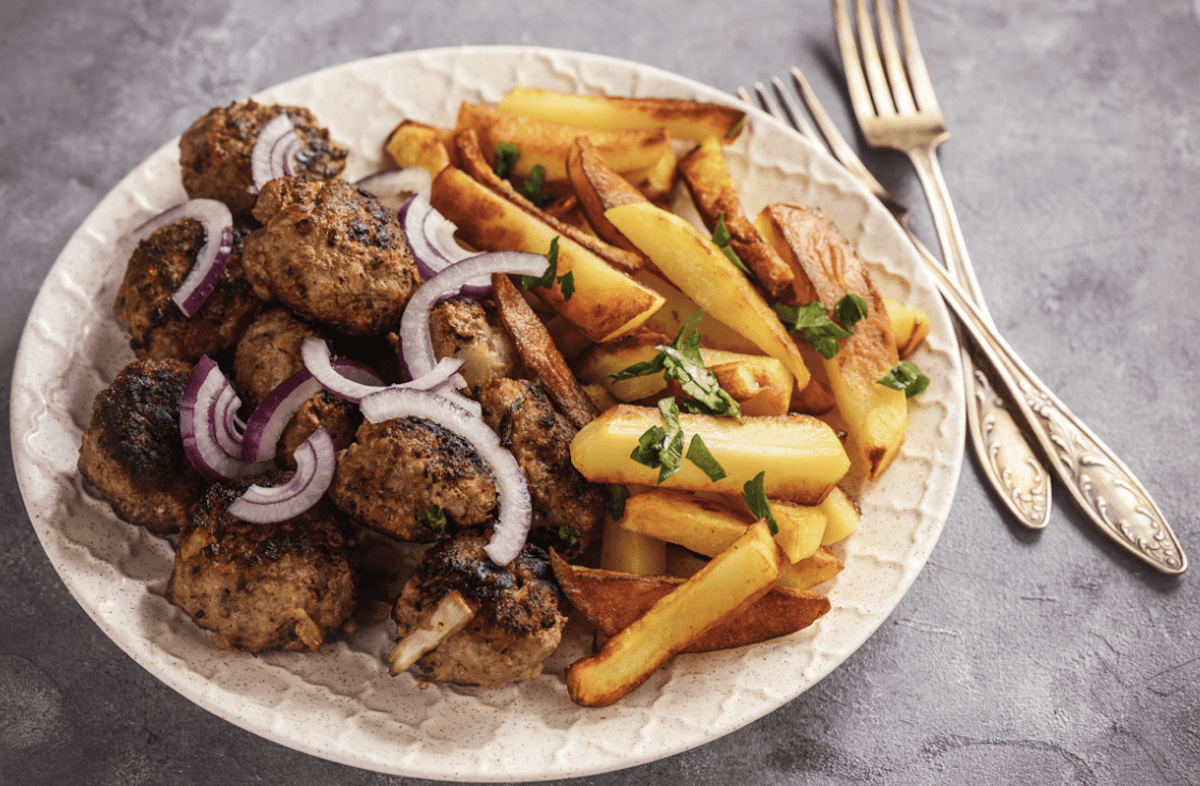 You can make keftedes big or small. We make ours the size of a small ice cream scoop, which is what we use to make them in our meatball recipe.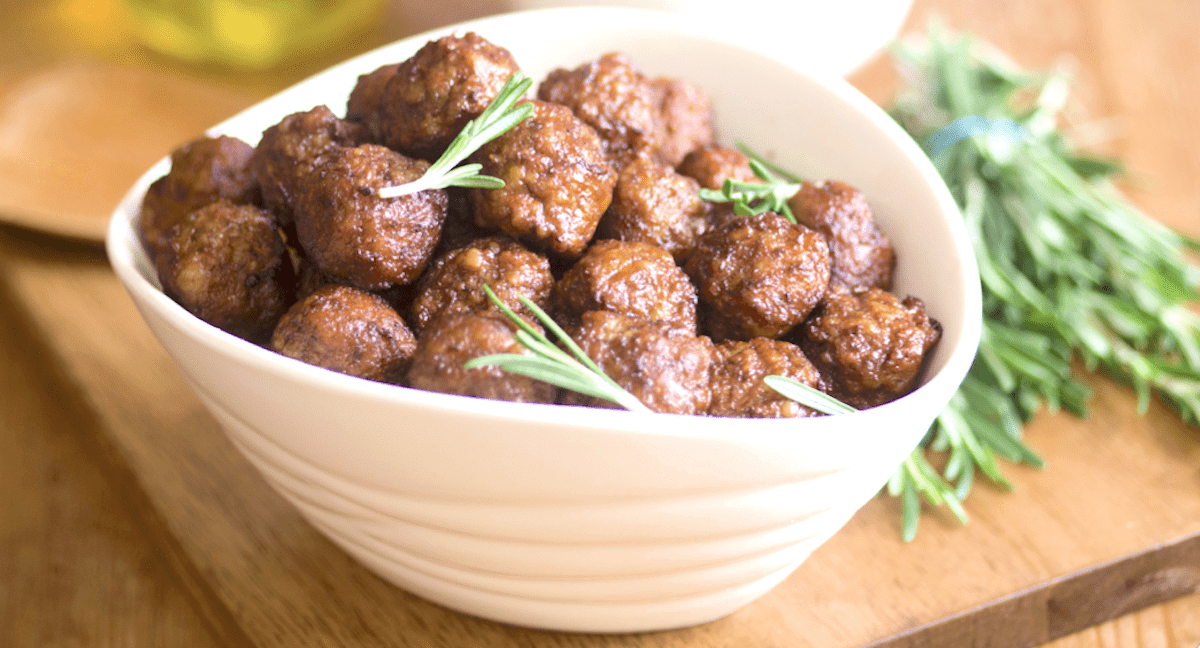 Keftedes is an easy meatball recipe to make and you can serve them on their own, as an appetizer or for a whole meal with a side salad and some crispy garlic bread.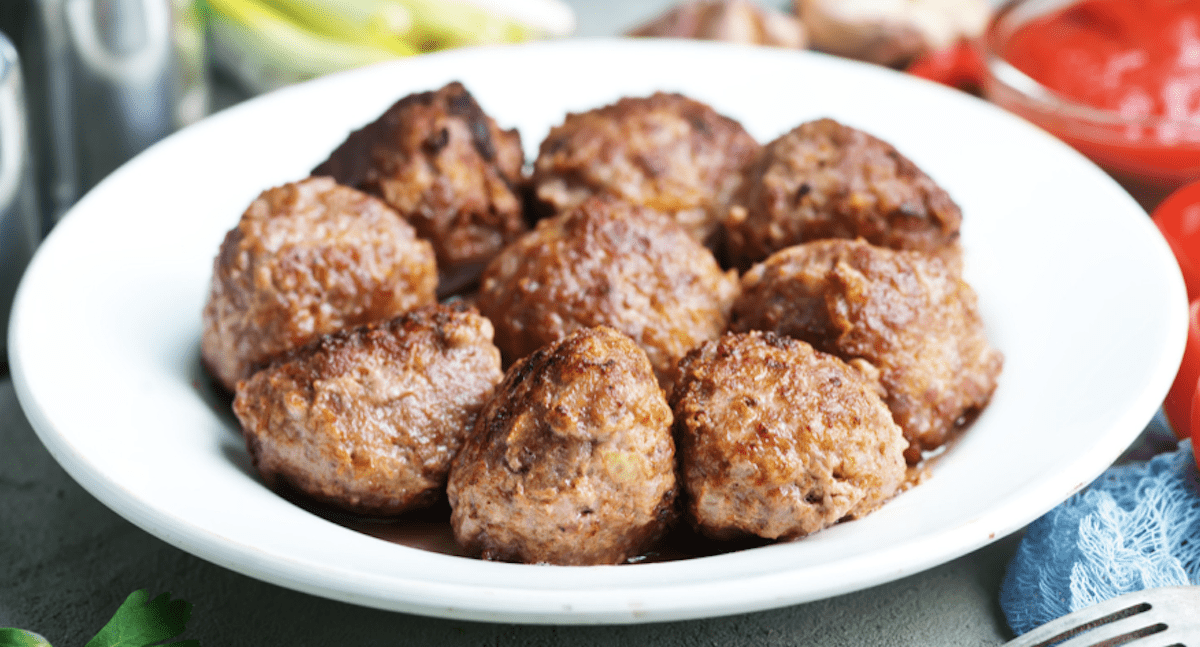 You can choose the spices you prefer too. We like parsley, oregano, and basil. But you can choose dill, marjoram, thyme, or other spices within the realm of other Greek recipes. Use fresh if you have them, but dried work perfectly fine too.
Greek Meatballs
Keftedes goes well with a nice tzatziki sauce. Tzatziki is a great condiment for many meat and vegetable dishes or used as a dip with pita bread. You often see it served with Gyros (pronounced yeer-ohs). Simple Greek recipes for tzatziki combine Greek yogurt with grated cucumber, dill, mint, and garlic. You can delete the mint or dill if you don't like them. And skip the cucumber if you prefer or substitute grated celery or zucchini. Some recipes add vinegar or lemon, salt, and pepper to taste. We have some tzatziki sauces that are more like Greek yogurt with garlic. And that's fine if that's what you like.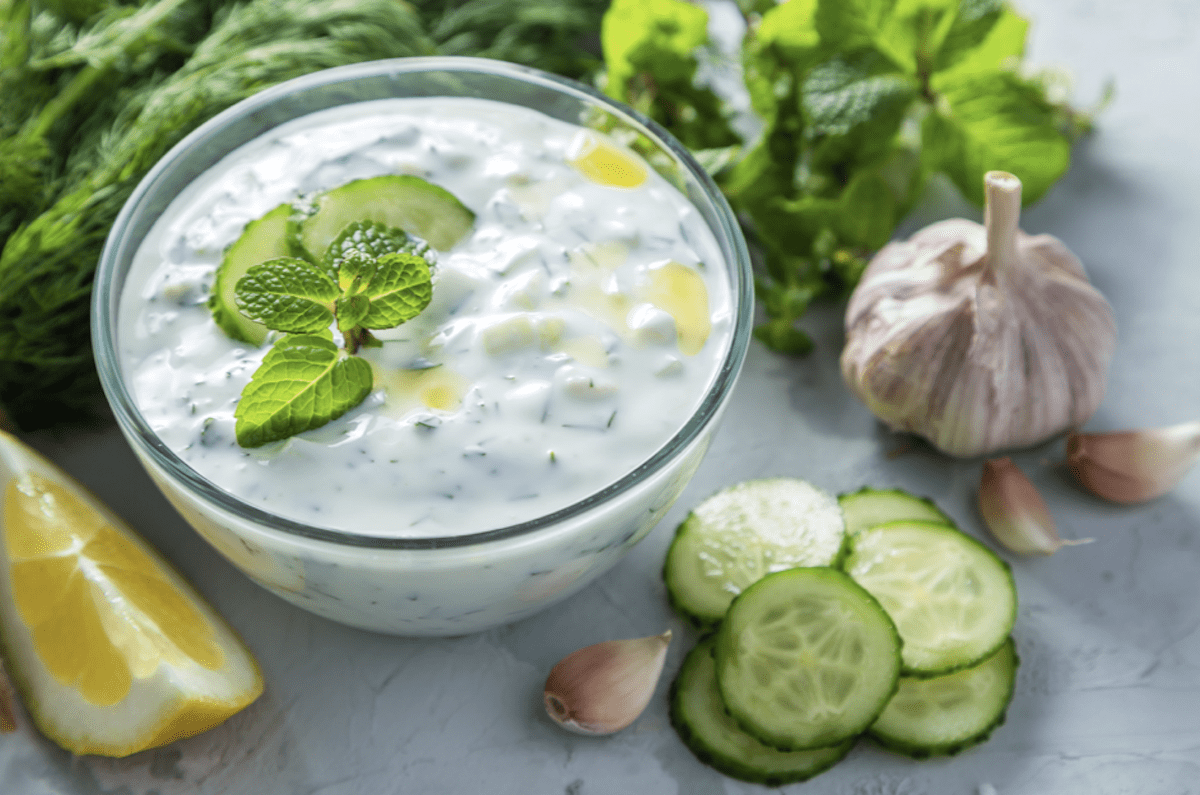 For us, one of the important things is making sure that you get at least a little of the nice brown crust on the outside of the keftedes by pan-frying in olive oil. That gives them a nice little crunch. As always, you can make adjustments to suit your own tastes. This easy meatball recipe will give you one of the classic Greek recipes, but make it your own so you can enjoy Greek meatballs just the way you like them!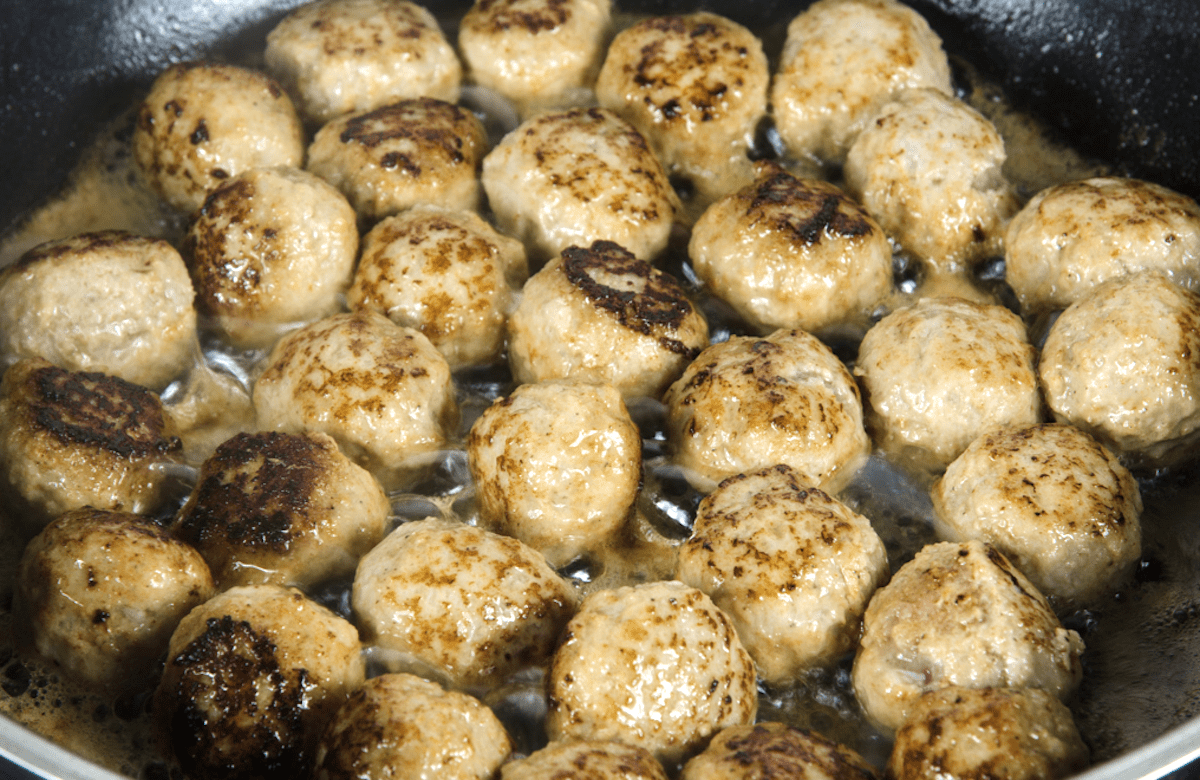 Keftedes
This is our family's recipe for Greek meatballs. You can enjoy it as is or adjust it to make it your own.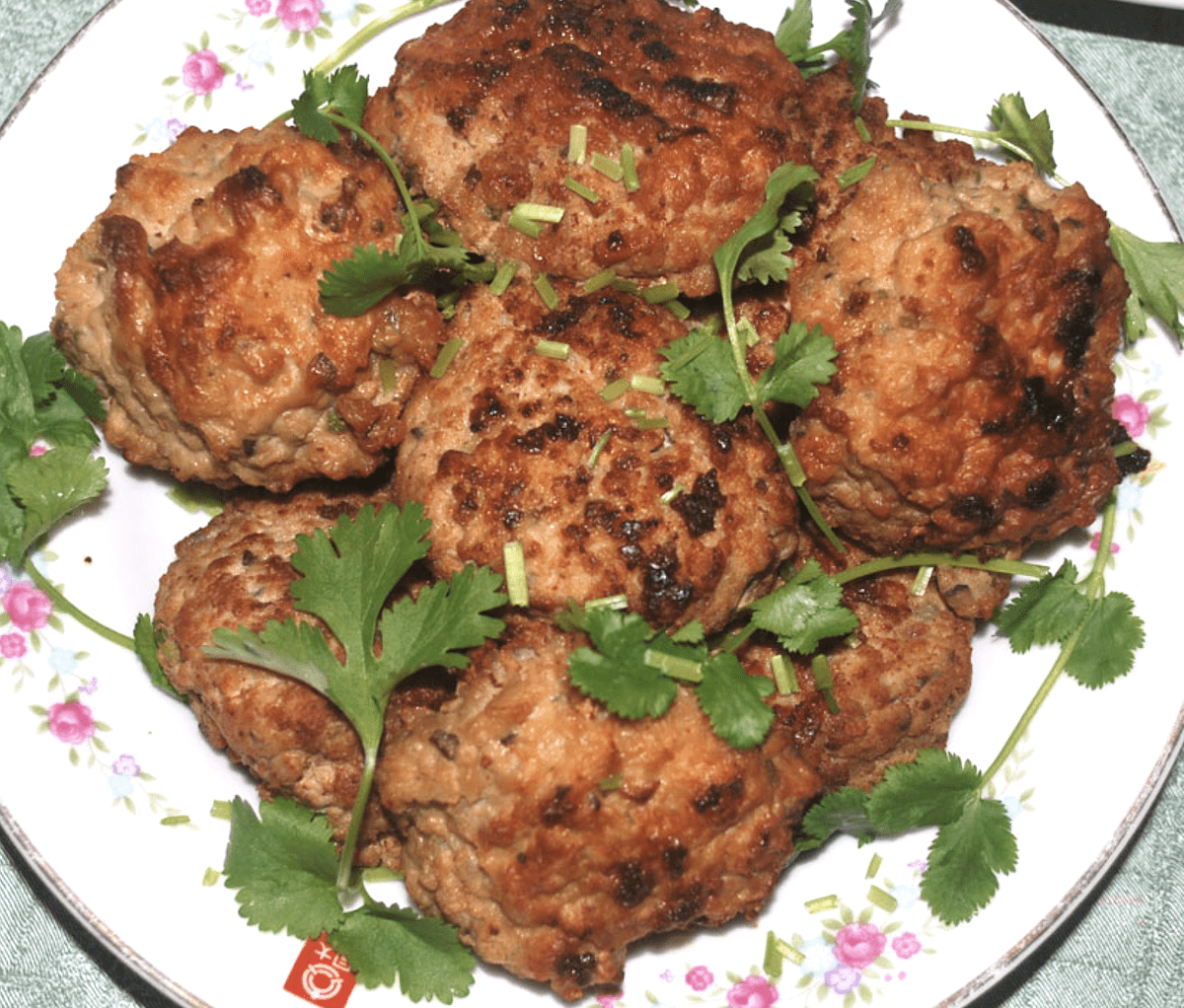 Ingredients
1 pound ground meat (beef, pork, veal, lamb, turkey, chicken, or a combination as you prefer)
2 eggs
1 cup finely chopped onion
5-6 cloves fresh garlic, minced (or 1 Tablespoon granulated garlic)
Dried or fresh herbs of your taste, typically parsley, oregano, and basil. Use dill, marjoram, thyme, sage, cilantro, rosemary, or other herbs you like.
Extra virgin olive oil, or any oil for pan-frying. If you want your ketedes even crispier try Mapleleaf Farms duck fat
1/2 – 1 cup bread crumbs, enough to hold into balls
Salt and pepper, to taste
Shredded Parmesan or fresh herbs for garnishing, optional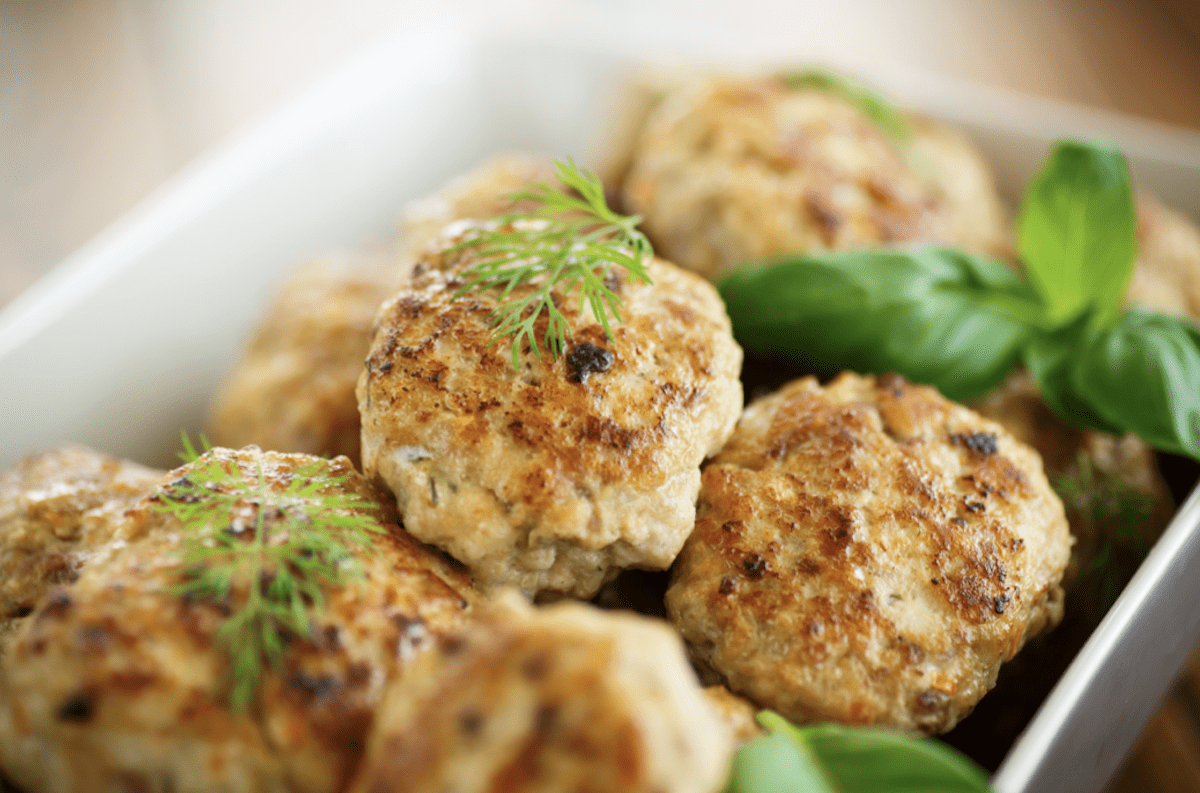 Directions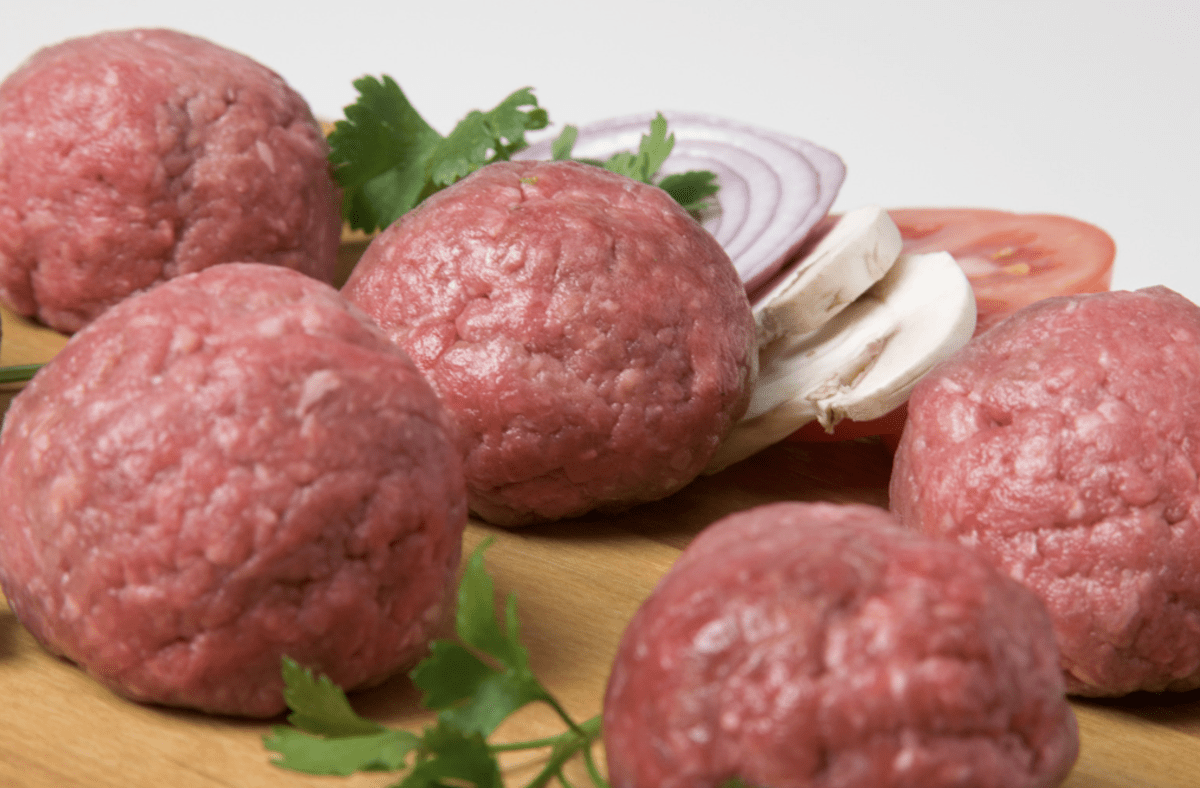 Heat 1/2 inch of olive oil in a skillet on medium.
1. In a large mixing bowl combine meat, onion, garlic, herbs, salt, and pepper.
2. Add bread crumbs and egg, and mix all ingredients together until evenly distributed.
3. Use hands, meatballer, or ice cream scoop to create and shape meatballs in the desired size. We typically create 1 to 1 1/2-inch balls.
4. Place Greek meatballs into the skillet, leaving enough room around each to turn fully. Cook in batches if necessary.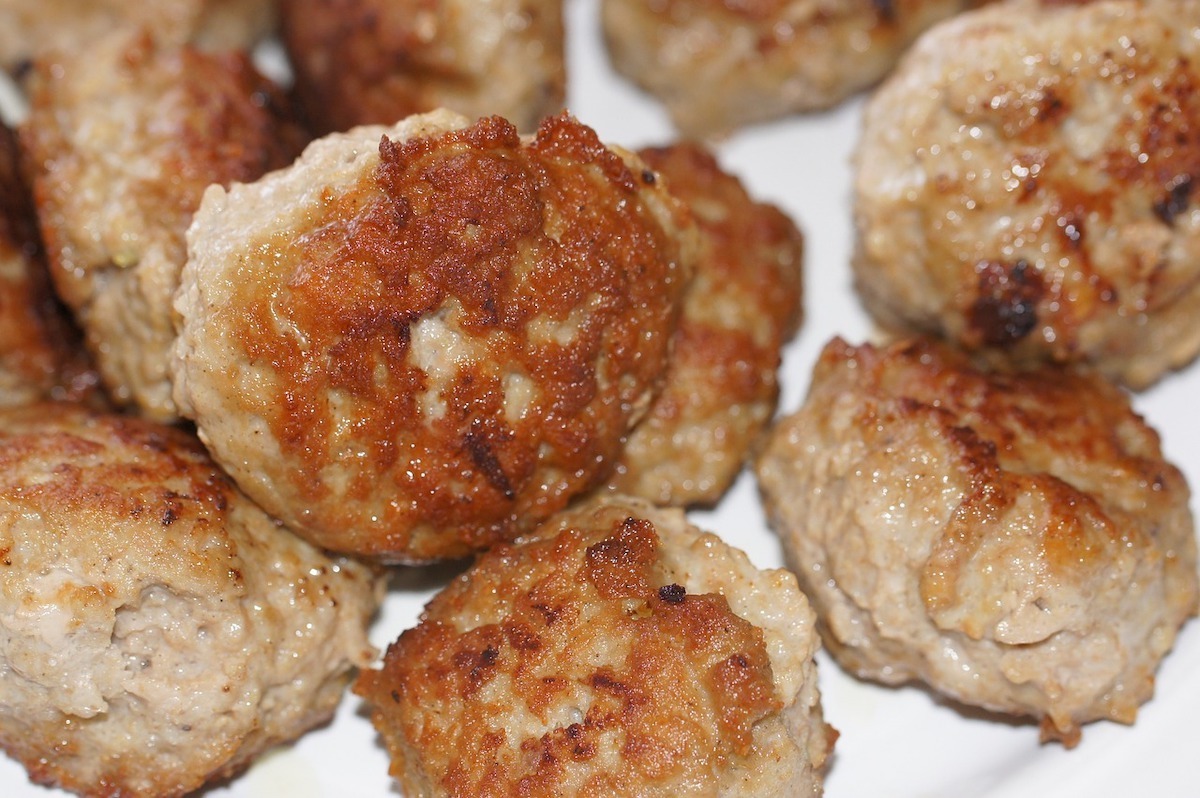 5. Brown on all sides, turning to be sure that the keftedes cook thoroughly all the way through.
6. When each one is finished, place on paper towel to drain.
7. If serving with pasta, add several Tablespoons of pan drippings, including any garlic and onion that have come off of the keftedes to cooked pasta.
Serve Greek meatballs on top of the pasta. Or serve with fries, a side salad, vegetables, garlic bread, and tzatziki.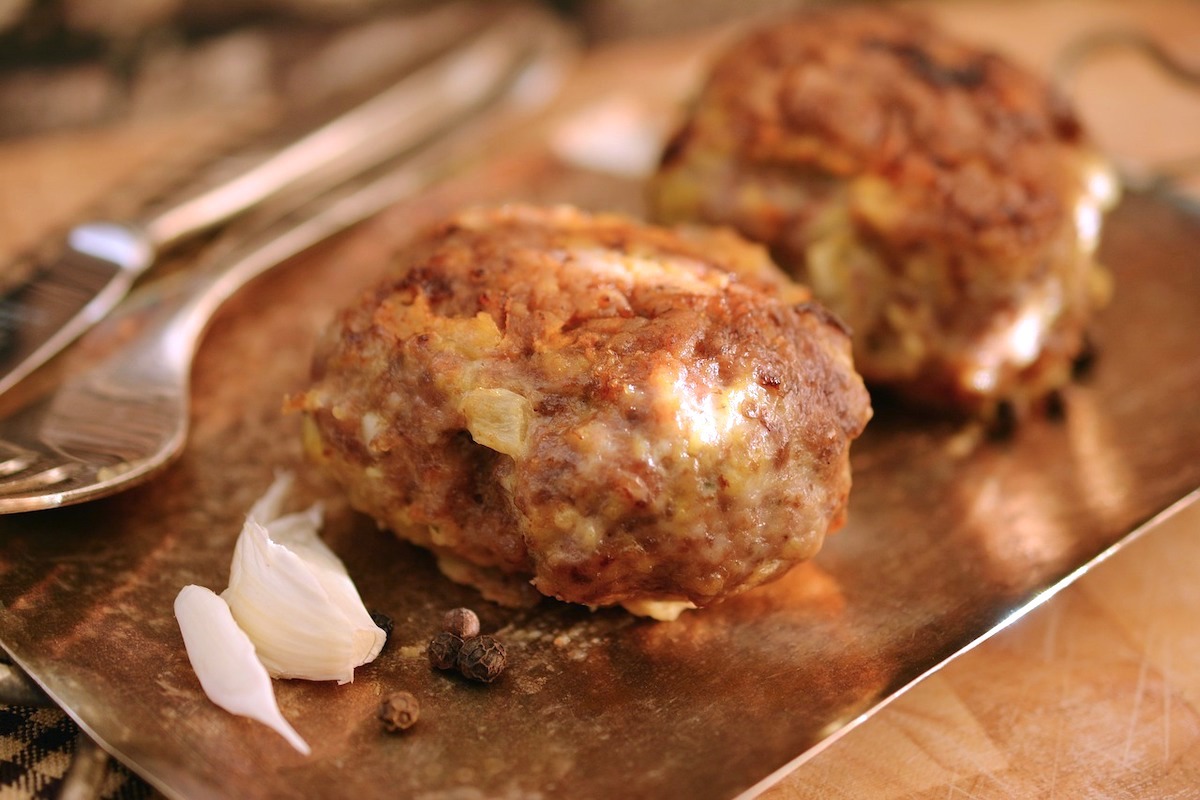 Kali Orexi!
We hope you like this easy meatball recipe for keftedes as much as we do. It's one of our favorite Greek recipes of all time. Serve keftedes as an appetizer or, like us as a version of Greek meatballs and spaghetti. Or put them in some pita with tzatziki and tomato for a great sandwich.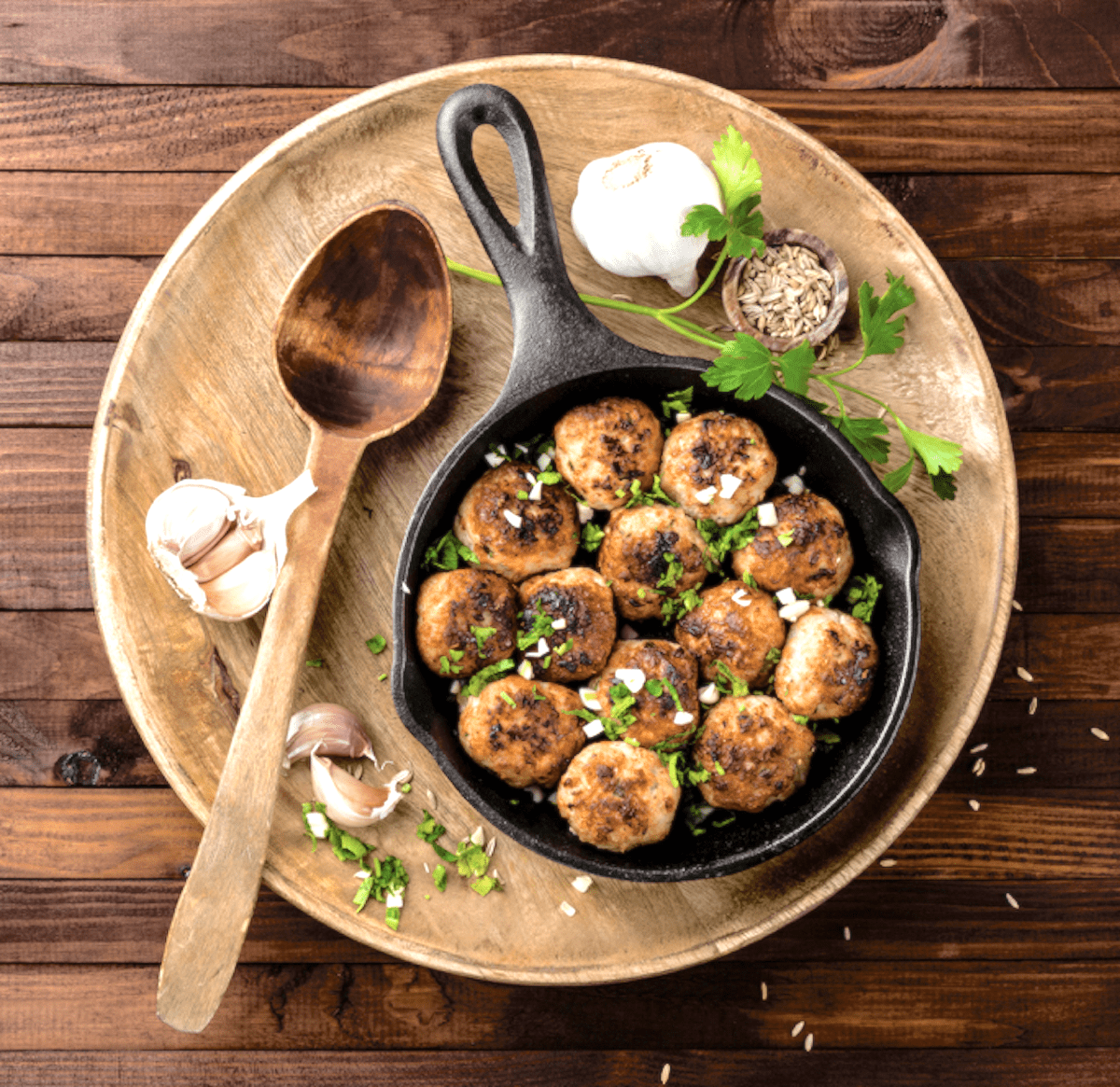 If you like this easy meatball recipe, check out some of our other great recipes that you can make at home like Easy Fried Rice, Easy Shakshuka.
As we say in Greek, Kali Orexi! (Have a good meal, or as you may know from French, Bon Appetit!)
Pin to your favorite recipe boards on Pinterest